By David Swarts
When the 2020 MotoAmerica Superbike Championship begins there will be some familiar faces on the grid, but there will also be a whole lot of newness: New bikes, new teams, new crew chiefs, and new classes.
To help preview the season, we've enlisted the help of Josh Hayes.
Not only has Hayes won four AMA Pro Superbike Championships, he's won a total of 83 AMA Pro/MotoAmerica races and three support class titles; raced in the Endurance World Championship; run at the front in Supersport World Championship races; and finished seventh while competing in his first MotoGP race as a substitute rider at Valencia in 2011.
More recently, Hayes won two races at the International Island Classic vintage event in January of this year at Phillip Island; raced at the front throughout the 2019 Daytona 200 and was on provisional pole position for the 2020 Daytona 200; and finished on the podium in the MotoAmerica Supersport class in 2019.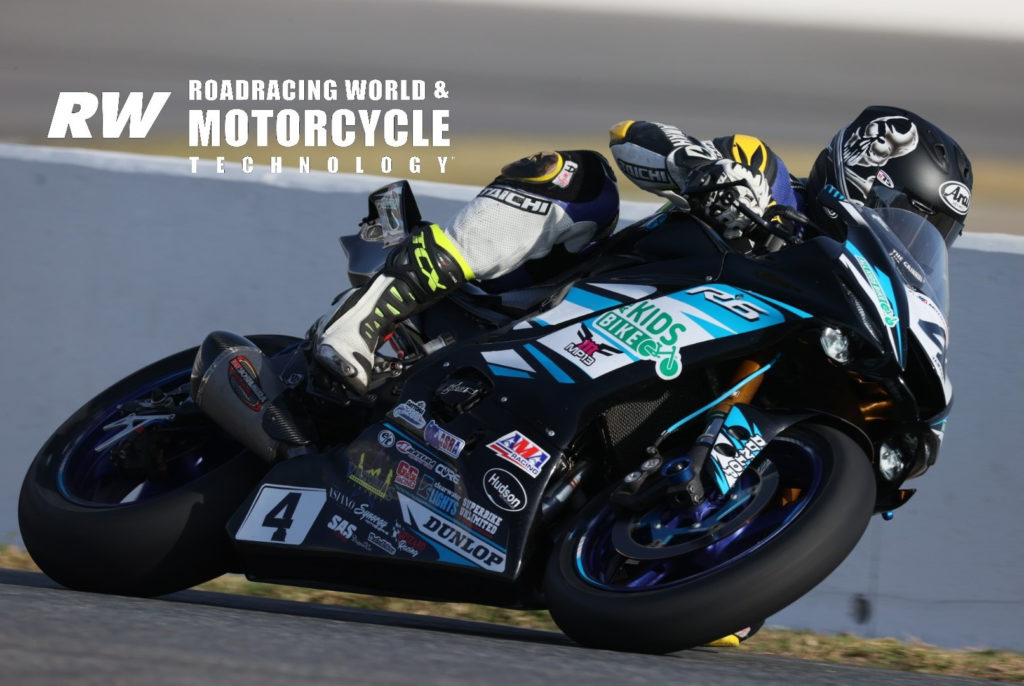 When he's not racing, Hayes is a rider coach for top competitors, including Bobby Fong and Jake Gagne, as well as working with Garrett Gerloff.
And if these weren't enough qualifications to preview the upcoming season, Hayes rode in place of injured Mathew Scholtz on Westby Racing's 2020-model Yamaha YZF-R1 Superbike during the official MotoAmerica pre-season test at Barber Motorsports Park in March. So, he's had a close look at most of the field.
This preview series is highlighting one Superbike or Superbike Cup/Stock 1000 rider each day, but it will not feature every rider entered in the two classes. Riders will be listed in the order they finished the 2019 Superbike Championship with riders who were not in the 2019 Superbike Championship listed after the returning riders.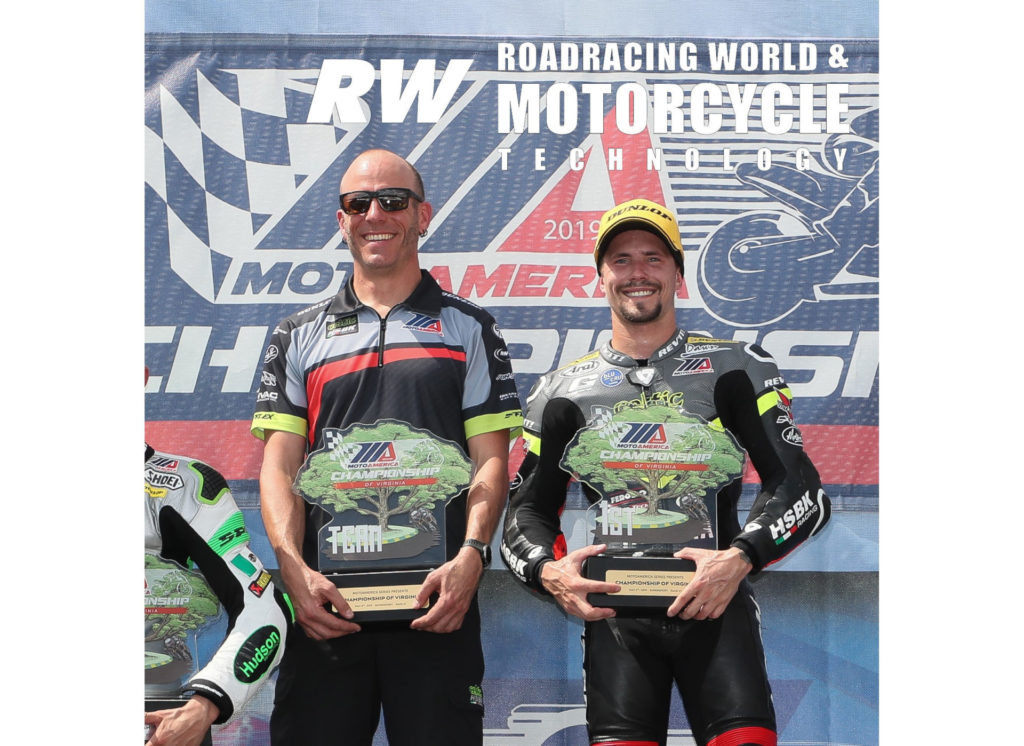 PJ Jacobsen
PJ Jacobsen started out racing in America at a very young age and won many titles in flat track, supermoto and ice racing as a kid. He switched to road racing when he was 12 and won the USGPRU 125cc National Championship and the AMA Road Race 125cc Grand Championship.
In 2008, Jacobsen won the AMA Lightweight GP Grand Championship, placed 22nd in a wild card appearance in the 125cc World Championship GP at Indianapolis (making him the youngest American to ever compete in a 125cc World Championship GP), and qualified in the top 10 in two rounds of the ultra-competitive CEV/Spanish 125cc National Championship, although he suffered mechanical DNFs in both races.
That led to Jacobsen getting a full-time ride – without having to bring any sponsorship money – with the Aspar Team in the 2009 CEV/Spanish 125cc National Championship. That season, the young New Yorker placed sixth in the Championship including one podium finish when he was third behind runner-up Johann Zarco and race winner Jonas Folger. Maverick Vinales was fourth in that race.
At the end of 2009, Jacobsen did the AMA Pro Supersport finale as a wild card, earned pole position and finished eighth in the race in spite of having to do a ride-through penalty for a starting grid infraction.
For 2010, Jacobsen and his supporters felt he deserved a chance to move to the 125cc World Championship full-time, but he received no offers to do that. Aspar Team wanted Jacobsen to stay in the CEV 125cc Championship and possibly move up in 2011, so Jacobsen chose to come back to America and race in the 2010 and 2011 AMA Pro Daytona SportBike Championships.
During his two seasons in AMA Pro Daytona SportBike Jacobsen showed that he had the speed to run with the established stars, but crashes, injuries and mechanical problems worked against him.
In 2012, Jacobsen got an opportunity to join Tyco Suzuki and finish the British 1000cc Superstock season, and he podiumed in each of the final three races. In addition, Tyco Suzuki entered Jacobsen as a wild card in the British Supersport race at Assen, and Jacobsen won in his class debut on an unfamiliar track. Tyco Suzuki promoted Jacobsen to its Superbike team alongside Josh Brookes for the following season, 2013, and Jacobsen earned one podium appearance and four top-five finishes.
As the 2014 season approached, Jacobsen turned down factory rides within the British Superbike Championship to accept a fully-sponsored ride with the Intermoto Kawasaki team in the FIM Supersport World Championship. Jacobsen enjoyed reasonable success, making two podium appearances, scoring four-top-five finishes, and securing sixth in the final point standings.
Jacobsen once again had options to return to the British Superbike Championship for 2015, but he opted to stay in the World Championship paddock even if it meant riding for the private Intermoto Kawasaki team in Supersport again. The Intermoto Kawasaki team, however, experienced financial problems from the start of 2015, and Jacobsen was forced to switch to the CORE Honda squad mid-season. That ended up being a blessing in disguise, as Jacobsen went from reaching the podium twice in the first five races on the ZX-6R to taking two wins and five podium finishes on a Honda CBR600RR in the final six races, leading to Jacobsen earning second in the 2015 Supersport World Championship.
Which led to Jacobsen securing a ride with the factory Honda team for the 2016 FIM Supersport World Championship, when Jacobsen claimed fourth in points with four podium finishes in 12 races. In 2017, MV Agusta hired Jacobsen to ride a factory F3 675 in the Supersport World Championship, and he earned three pole positions, three podium finishes and fifth in the final point standings in spite of mechanical problems.
That hard work and perseverance seemed to have paid off when Jacobsen was offered a ride in the 2018 FIM Superbike World Championship with TripleM Racing, Honda's newest official satellite team. But the team was inexperienced and the Honda was not the sharpest weapon in the field. As a result, Jacobsen only scored 21 Championship points in 2018 and had a best race finish of 10th in Thailand.
With good ride opportunities on top equipment becoming harder to find, Jacobsen decided to return home to New York and reunite with long-time supporter Barry Gilsenan of Celtic Racing. Gilsenan then partnered with HSBK Racing's Bobby Shek to field Jacobsen on a Yamaha YZF-R6 in the 2019 MotoAmerica Supersport Championship.
Expectations for Jacobsen were high coming into 2019, and once his new Yamaha got sorted out, he did not disappoint. Jacobsen claimed four victories, took seven other podium finishes, and placed second in the Championship.
For 2020, Jacobsen, age 26, is sticking with the Celtic HSBK Racing team, but the team is moving to the Stock 1000 and Superbike Cup classes with a new Ducati Panigale V4 R.
The Superbike Cup is a new program for 2020 that allows MotoAmerica Stock 1000 competitors to also compete in Superbike races, with incentives including extra purse money, free entry, free tires, extra TV exposure, and a Championship points fund with $25,000 up for grabs for the Champion. MotoAmerica has added the category to provide a stepping stone for Stock 1000 riders to move up to Superbike while also helping to enlarge the Superbike grids.
Jacobsen's riding talent is above reproach and his confidence in himself and his determination never seem to waiver, but learning to get the most out of the potent Ducati V4 doesn't happen overnight, as Kyle Wyman showed in 2019. If Jacobsen and his Scott Jensen-led crew can come to terms with the new machine quickly, Jacobsen will be a strong contender for the Stock 1000 and Superbike Cup Championships and a very interesting wild card in Superbike races.
"PJ has been a phenom since a very young age," said Hayes. "He raced at a high level here. He's raced at a high level in Europe in Spain, England, and World Supersport. He didn't really get to show his mettle in World Superbike, and then he came back here and was competitive but not perfect in Supersport.
"I think PJ still has to put a full season together. I think that's still missing from PJ. We've seen him take second in the Supersport World Championship, so he has had one good year [spread across two different teams and motorcycles]. Quite honestly, everyone here in MotoAmerica Supersport made so many mistakes last year they damn near kept me in the Championship for a long time. (laughs)
"I think in Stock 1000 he's not going to have that option. He's going to have to figure out how to be there week in and week out.
"I think that the Ducati V4 has shown the world over to be very, very strong in Superstock trim, and I think it will be a very difficult bike for the other guys to race against, especially with PJ at the controls.
"So, I would say right now everything is lined up for PJ to have a lot of success this season, but he's going to have to produce the necessary results. He just can't have too many bad days because I think there are some other guys who are going to make it difficult for him in the Stock 1000 class."