By David Swarts
When the 2020 MotoAmerica Superbike Championship begins there will be some familiar faces on the grid, but there will also be a whole lot of newness: New bikes, new teams, new crew chiefs, and new classes.
To help preview the season, we've enlisted the help of Josh Hayes.
Not only has Hayes won four AMA Pro Superbike Championships, he's won a total of 83 AMA Pro/MotoAmerica races and three support class titles; raced in the Endurance World Championship; run at the front in Supersport World Championship races; and finished seventh while competing in his first MotoGP race as a substitute rider at Valencia in 2011.
More recently, Hayes won two races at the International Island Classic vintage event in January of this year at Phillip Island; raced at the front throughout the 2019 Daytona 200 and was on provisional pole position for the 2020 Daytona 200; and finished on the podium in the MotoAmerica Supersport class in 2019.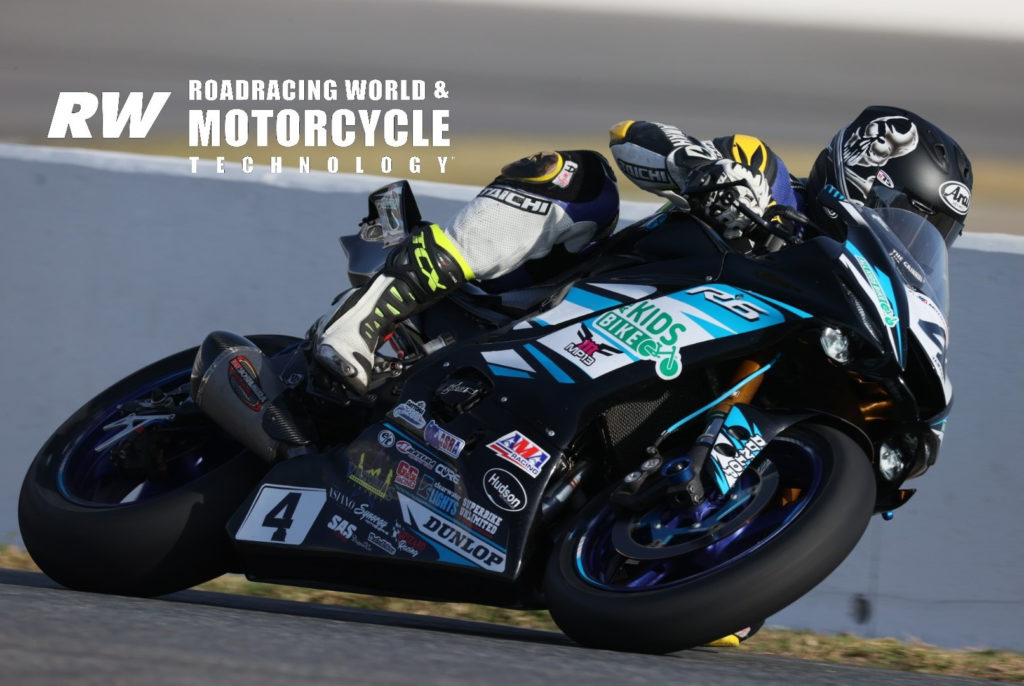 When he's not racing, Hayes is a rider coach for top competitors, including Bobby Fong and Jake Gagne, as well as working with Garrett Gerloff.
And if these weren't enough qualifications to preview the upcoming season, Hayes rode in place of injured Mathew Scholtz on Westby Racing's 2020-model Yamaha YZF-R1 Superbike during the official MotoAmerica pre-season test at Barber Motorsports Park in March. So, he's had a close look at most of the field.
This preview series is highlighting one Superbike or Superbike Cup/Stock 1000 rider each day, but it will not feature every rider entered in the two classes. Riders will be listed in the order they finished the 2019 Superbike Championship with riders who were not in the 2019 Superbike Championship listed in alphabetical order.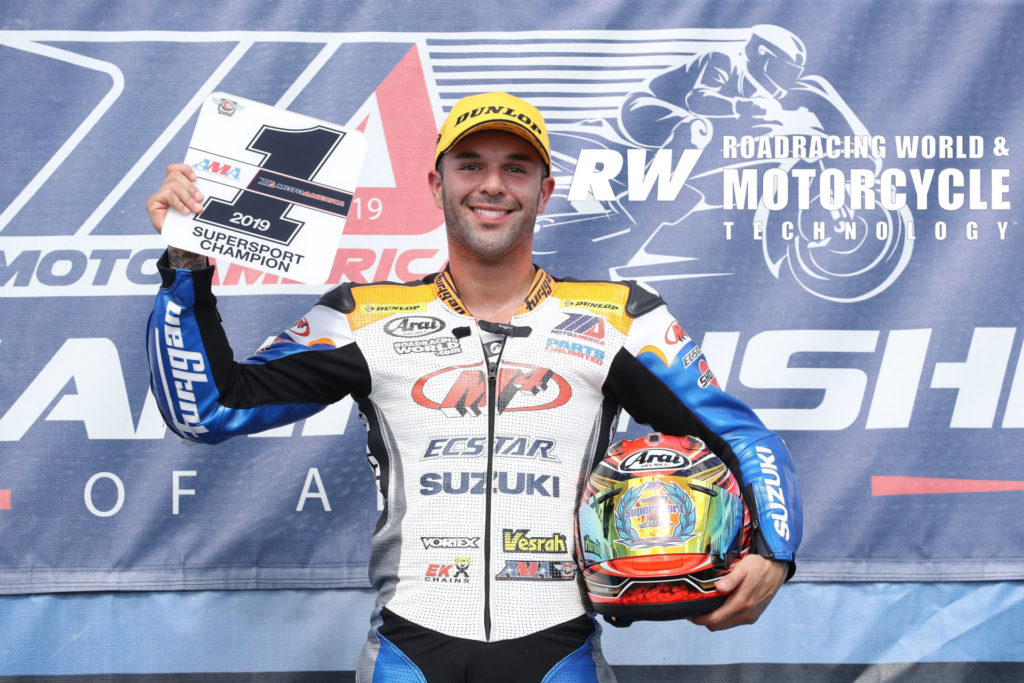 Bobby Fong
After growing up racing dirt track and supermoto around his hometown of Stockton, California, Bobby Fong had a short but successful amateur road racing career, winning two Championships in AFM's hotly contested 600cc classes.
The afforded Fong the opportunity to turn Pro in 2008 and start racing for the Safety First Suzuki team in AMA Pro support classes. After sitting out most of 2009, Fong came back in 2010 and took his career-first AMA Pro Daytona SportBike race win on his DNA Energy Drink Ducati 848, nipping Martin Cardenas at the finish line by the narrowest of margins.
Fong was left on the sidelines again in 2011, but he returned to the AMA Daytona Sportbike podium in 2012 on a Meen Motorsorts Yamaha. In 2013, Fong finished third in the Daytona 200 on a Yamaha, before doing the rest of the AMA Daytona SportBike season on a D&D Racing Triumph Daytona 675R.
In 2014, Fong started a long run with the Latus Motors Racing team with a fourth-place finish on a Triumph in the Daytona 200 and followed that up with a victory in the GEICO Motorcycle Supersport Shootout Dynojet Pro Sportbike race at Auto Club Speedway. Mechanical problems and DNFs, however, limited Fong to 12th in the 2014 AMA Daytona SportBike Championship.
Continuing on the Latus Motors Racing Triumph in 2015, Fong placed sixth in the MotoAmerica Supersport Championship with four visits to the podium.
Latus Motors switched things up in 2016 and fielded Fong on a Kawasaki ZX-10R in MotoAmerica Superstock 1000, which raced at the same time as the Superbike class and Superstock riders were scored in both classes. Fong immediately adapted to the larger, more powerful machine, won four races, took another five podium finishes, and earned the runner-up spot in the 2016 Championship. At the same time, Fong was scored seventh in the MotoAmerica Superbike Championship with four top-five results.
Fong won more races (5) and had more podium finishes (11 total) on his Quicksilver-sponsored Latus Motors Kawasaki in 2017 but finished 3rd in the MotoAmeria Superstock title chase. And although he was seventh again in the Superbike Championship, Fong and his Superstock-spec ZX-10R finished on the Superbike podium twice.
Fong joined a privateer Yamaha team for the 2018 MotoAmerica Superbike season, and a series of mechanical problems and a premature end to the relationship contributed to Fong managing just 11th in the Championship with a best race result of fourth at Circuit of The Americas.
Just when things were looking down for Fong, Team Hammer's John Ulrich decided he wanted to see what Fong could do on his team, and offered Fong a ride on an M4 ECSTAR Suzuki GSX-R600 in the 2019 MotoAmerica Supersport Championship. Fong made the most of the opportunity by taking six victories, placing runner-up in eight races, and winning the Championship with one round still remaining.
Team Hammer has taken over Suzuki's official Superbike team for the 2020 MotoAmerica Superbike Championship, and the team rewarded 28-year-old Fong with a ride on one of its M4 ECSTAR Suzuki GSX-R1000 Superbikes. And fortunately for Fong, he gets to make the step up while retaining much of his same Championship-winning crew.
But even with familiar faces in his corner, plenty of big-bike racing experience, and a proven Superbike to ride, Fong faces a tough job in 2020 to learn the advanced electronics on the GSX-R1000 and get the most out of the potent machine. A limited amount of dry track time during testing so far in the extended 2020 pre-season has not made the mission any easier, but Fong clearly has the riding talent to succeed and a helmet full of confidence coming off a Championship season doesn't hurt.
"Bobby had a breakout season in 2019," said Hayes. "When (Team Hammer's) John Ulrich gave him the opportunity, he was able to go out there and kind of prove everybody wrong, in a sense. Everybody knew Bobby was pretty talented, but everybody knew that Bobby came with his share of issues, whatever they think that might be.
"Some people might say he didn't dominate the 2019 season. There was Hayden Gillim and PJ Jacobsen [who also won races], but Bobby finished first or second in every race that he finished and he crashed out of the lead two or three times. He was a force to be reckoned with day in and day out. He was always there. For Bobby to ride so steady for an entire season was huge for his confidence and a huge breakthrough for him.
"The other thing I thought Bobby did well was he really handled the pressure of each situation along the way quite well. Everything from crashing and having to ride hurt the next day to having a rough race in the rain at VIR. And he still had quite a bit that he learned from the season on how he can improve.
"Hopefully, all of this is going to give him the calm and the confidence he needs for 2020, because he's now going to be getting on probably the most complicated machine he's ever ridden. Up until this point he's ridden some pretty simple motorcycles that don't have all the bells and whistles that this bike has.
"There's going to be a learning curve for Bobby. He's going to have the same crew, but his crew is going to be learning the Superbike, as well. So, it's going to be a learning experience for them all. And the one thing that he has working against him is a lack of time during the pre-season to get up to speed, where some of the guys have been riding quite a bit. So, every lap is going to be valuable to him.
"I would say, because I am a little bit closer to him, my advice for him in the beginning part of the season is if you have one bad day it's OK as long as you learn something from it so you never end up back there again. Every day I would like to see some small piece of progress, something that he's proud of that he figured out so he leaves the racetrack better than when he showed up. Then by mid-to-three-quarter-season I think he'll be competitive every weekend.
"Without question he's going to be at the front and competing for wins and showing why he needs to be the choice going forward on that team."