By David Swarts
When the 2020 MotoAmerica Superbike Championship begins there will be some familiar faces on the grid, but there will also be a whole lot of newness: New bikes, new teams, new crew chiefs, and new classes.
To help preview the season, we've enlisted the help of Josh Hayes.
Not only has Hayes won four AMA Pro Superbike Championships, he's won a total of 83 AMA Pro/MotoAmerica races and three support class titles; raced in the Endurance World Championship; run at the front in Supersport World Championship races; and finished seventh while competing in his first MotoGP race as a substitute rider at Valencia in 2011.
More recently, Hayes won two races at the International Island Classic vintage event in January of this year at Phillip Island; raced at the front throughout the 2019 Daytona 200 and was on provisional pole position for the 2020 Daytona 200; and finished on the podium in the MotoAmerica Supersport class in 2019.
When he's not racing, Hayes is a rider coach for top competitors, including Bobby Fong and Jake Gagne, as well as working with Garrett Gerloff.
And if these weren't enough qualifications to preview the upcoming season, Hayes rode in place of injured Mathew Scholtz on Westby Racing's 2020-model Yamaha YZF-R1 Superbike during the official MotoAmerica pre-season test at Barber Motorsports Park in March. So, he's had a close look at most of the field.
This preview series is highlighting one Superbike or Superbike Cup/Stock 1000 rider each day, but it will not feature every rider entered in the two classes.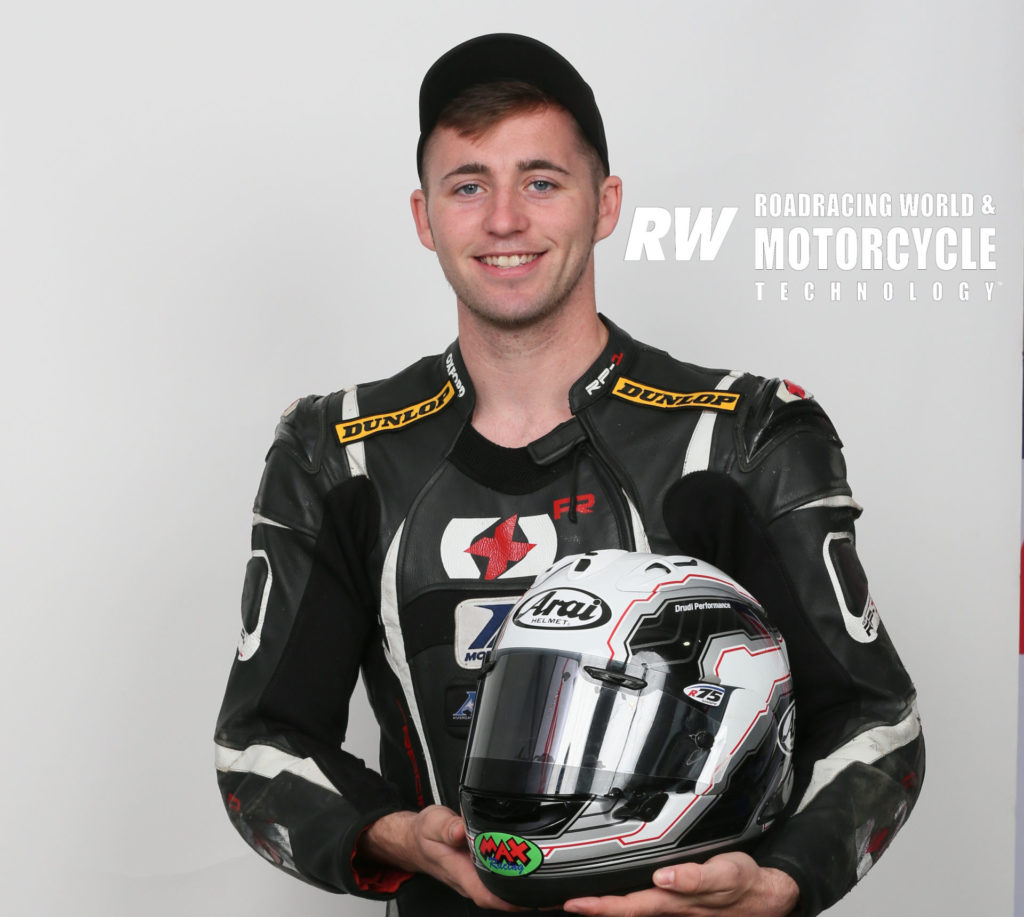 Max Flinders
Max Flinders is not a household name among MotoAmerica racing fans, but he is a young privateer rider to watch as he continues to progress year after year in the series.
Flinders joined MotoAmerica in its inaugural season, 2015, riding his bright yellow Yamaha YZF-R1 for Tim Ivanoff's Thrashed Bike Racing – "the friendliest team in the paddock," as the small, private team likes to bill itself.
In that first year, Flinders, then just 18, took three seventh-place finishes on his way to 12th in the MotoAmerica Superstock 1000 Championship. The following season, Flinders improved his speed and consistency to end up eighth in the Superstock 1000 title chase.
Flinders progressed again in 2017 when he took 16 top-10 finishes in 20 races, including a fifth in Race Two at Road Atlanta, which made him seventh in the Superstock 1000 Championship. And when scored as a Superbike racer in the combined Superbike/Superstock 1000 races, Flinders was 18th in the final Superbike point standings with 11th as his best Superbike race finish.
In 2018, Flinders rode his Arrow Aviation-backed Thrashed Bike Racing Yamaha in the MotoAmerica Superbike class only, finishing ninth twice and in the top 10 four times. He claimed 13th in the Championship rankings.
Thanks to backing from UK-based Integrity Personnel, British-born Flinders stepped up to claim sixth place in MotoAmerica Superbike Race One at Sonoma Raceway and took seven other top-10 finishes, earning 12th in the 2019 Superbike Championship.
Flinders, now 23, is returning with Thrashed Bike Racing in 2020. Thanks to new sponsor Used Bike Direct, a pre-owned motorcycle dealer in Louisiana, he will have a new, 2020-model Yamaha YZF-R1 at his disposal.
Flinders has youth, a comfortable team environment, and consistency on his side. But he has to deal with limited resources and a motorcycle built to a lower spec than the factory machines on the grid. Which means he will have to step up his level as a rider to improve his MotoAmerica Superbike finishes in 2020.
"I'm hoping to see some progress from Max Flinders this year," said Hayes. "I don't think he's a bad rider at all, but I definitely think there's some room for him to improve.
"I hope he's been doing his homework and watching some of the other guys and learning so he can get himself closer to the front group in 2020. I know he's getting a new motorcycle this season, but new bike or not, I think he's definitely capable of doing more."