By David Swarts
When the 2020 MotoAmerica Superbike Championship begins there will be some familiar faces on the grid, but there will also be a whole lot of newness: New bikes, new teams, new crew chiefs, and new classes.
To help preview the season, we've enlisted the help of Josh Hayes.
Not only has Hayes won four AMA Pro Superbike Championships, he's won a total of 83 AMA Pro/MotoAmerica races and three support class titles; raced in the Endurance World Championship; run at the front in Supersport World Championship races; and finished seventh while competing in his first MotoGP race as a substitute rider at Valencia in 2011.
More recently, Hayes won two races at the International Island Classic vintage event in January of this year at Phillip Island; raced at the front throughout the 2019 Daytona 200 and was on provisional pole position for the 2020 Daytona 200; and finished on the podium in the MotoAmerica Supersport class in 2019.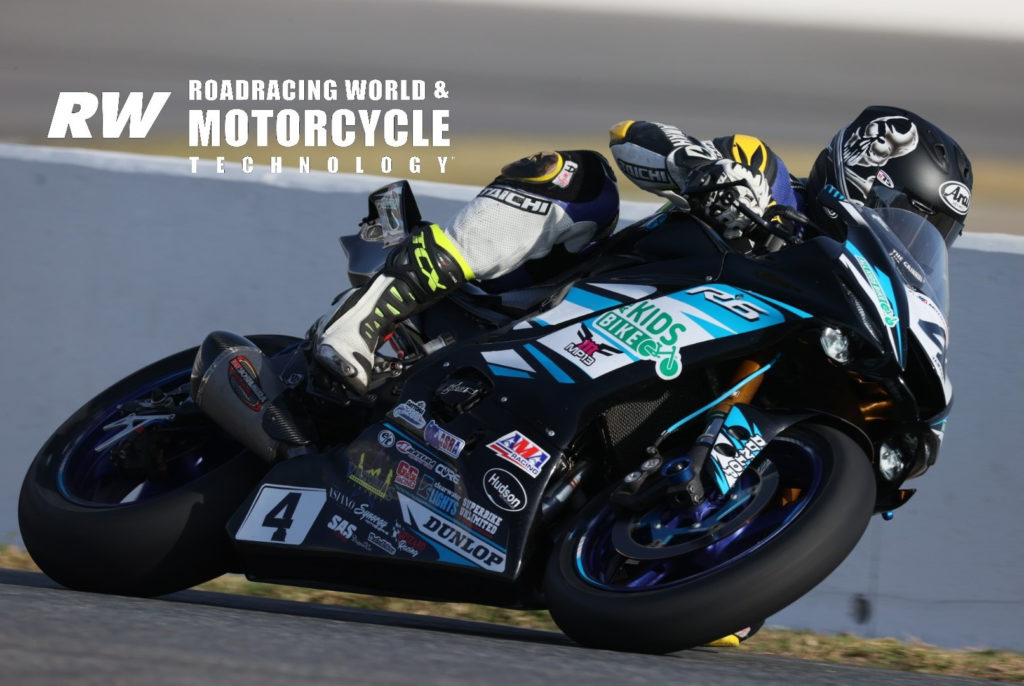 When he's not racing, Hayes is a rider coach for top competitors, including Bobby Fong and Jake Gagne, as well as working with Garrett Gerloff.
And if these weren't enough qualifications to preview the upcoming season, Hayes rode in place of injured Mathew Scholtz on Westby Racing's 2020-model Yamaha YZF-R1 Superbike during the official MotoAmerica pre-season test at Barber Motorsports Park in March. So, he's had a close look at most of the field.
This preview series is highlighting one Superbike or Superbike Cup/Stock 1000 rider each day, but it will not feature every rider entered in the two classes.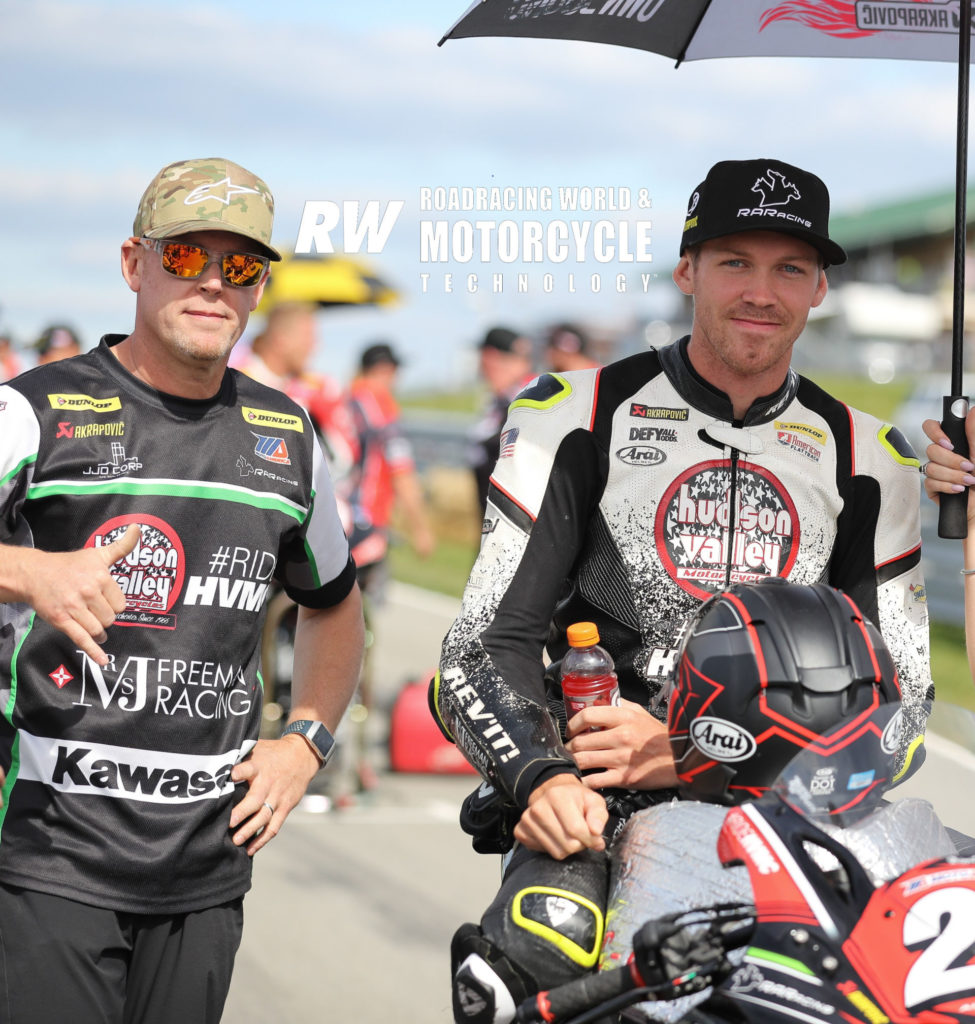 Corey Alexander
Corey Alexander was born into a motorcycling family as his grandfather, Richard Alexander, Sr. owns Hudson Valley Motorcycles, one of the country's oldest motorcycle dealerships, and his uncle Richie Alexander, Jr. (the General Manager of Hudson Valley Motorcycles) is a former AMA 750cc Supersport Champion.
Corey Alexander turned Pro right after he turned 16 in 2010 and joined the AMA Pro Supersport series, taking a best finish of fifth at New Jersey Motorsports Park (NJMP) and four top-10 finishes. Alexander competed in the full 2011 AMA Pro Supersport West series on a Vesrah Suzuki GSX-R600, won a race at Miler Motorsports Park and placed third in the Championship.
In 2012, Alexander rode a National Guard Fairhills Group Suzuki to fifth in the AMA Pro Supersport East Championship in spite of missing the final round of the season due to an injury.
Alexander put it all together in 2013, when he won two races and captured the AMA Pro Supersport East Championship on his National Guard Celtic Racing Suzuki GSX-R600. He then finished the 2013 season by doing two World Supersport races as a wild card on a PTR Honda, finishing 22nd at Magny-Cours and 25th at Jerez.
In 2014, Alexander won three races on his Celtic/HVMC Suzuki and ended up fourth in the AMA Pro Supersport Championship.
Alexander joined the Tuned Racing Yamaha team to compete in the 2015 MotoAmerica Supersport series, and he took 15th in final point standings with a best race finish of sixth in Race Two at NJMP.
This led to Alexander foregoing a full season of racing in 2016, but with the support of his family's dealership the young New Yorker raced a #RideHVMC Ducati Panigale 1199 R in five MotoAmerica Superstock 1000 rounds and came away with three podium placings.
Alexander did no professional racing in 2017, but he did continue his long relationship as a riding instructor with Jason Pridmore's STAR Motorcycle Schools and JP43 Training, a relationship that continues to this day.
In 2018, Alexander switched things up and raced in selected rounds of the American Flat Track AFT Singles on a Husqvarna, and he continued racing in AFT Singles on a Kawasaki in 2019. But Alexander was unable to find breakout success in either season, aside from earning his AMA Pro National dirt track competition number.
Alexander, however, also entered selected MotoAmerica Superstock 1000 rounds in 2019 on a #RideHVMC Freeman Racing Kawasaki ZX-10R, and he finished on the podium three times in four races in spite of not having road raced in over a year.
This fired up Alexander during this past off-season, and he was able to put together the resources to do the entire 2020 MotoAmerica season in Stock 1000 and the new Superbike Cup on his #RideHVMC Kawasaki ZX-10R.
Superbike Cup is a new program for 2020 that allows MotoAmerica Stock 1000 competitors to also compete in Superbike races with incentives of extra purse money, free entry fee, free tires, extra TV exposure, and a Championship points fund with $25,000 up for grabs for the Champion. MotoAmerica has added the category to provide a stepping stone for Stock 1000 riders to move up to the premier class while helping enlarge the Superbike grids.
Although Alexander didn't win a race in his occasional Superstock1000/Stock 1000 rides over the last few years, he showed that he has what it takes to race at the front and be a contender for the Stock 1000 and Superbike Cup Championships in 2020.
"Corey was in our series for quite a few years, and then he went missing for a little while before he came back at the end of last year. So, it's going to be interesting to see with Corey," said Hayes. "A lot of these guys have been working at it pretty hard and steady over the last few years, and I don't know how much riding Corey has been able to do at this level.
"Corey is definitely talented. He's a former Champion at this level. He's got his uncle Richie Alexander in his corner, and he's a former Champion and Team Manager and has been around for a long time. So, Corey's got a good group of people around him.
"But again, it's going to be difficult. I can tell you just from me being out of racing for a little over a year and with some other life changes, it's not easy to maintain riding at that level. So that's going to be the challenge for Corey to see how he can make it happen, week in and week out."