By David Swarts
When the 2020 MotoAmerica Superbike Championship begins there will be some familiar faces on the grid, but there will also be a whole lot of newness: New bikes, new teams, new crew chiefs, and new classes.
To help preview the season, we've enlisted the help of Josh Hayes.
Not only has Hayes won four AMA Pro Superbike Championships, he's won a total of 83 AMA Pro/MotoAmerica races and three support class titles; raced in the Endurance World Championship; run at the front in Supersport World Championship races; and finished seventh while competing in his first MotoGP race as a substitute rider at Valencia in 2011.
More recently, Hayes won two races at the International Island Classic vintage event in January of this year at Phillip Island; raced at the front throughout the 2019 Daytona 200 and was on provisional pole position for the 2020 Daytona 200; and finished on the podium in the MotoAmerica Supersport class in 2019.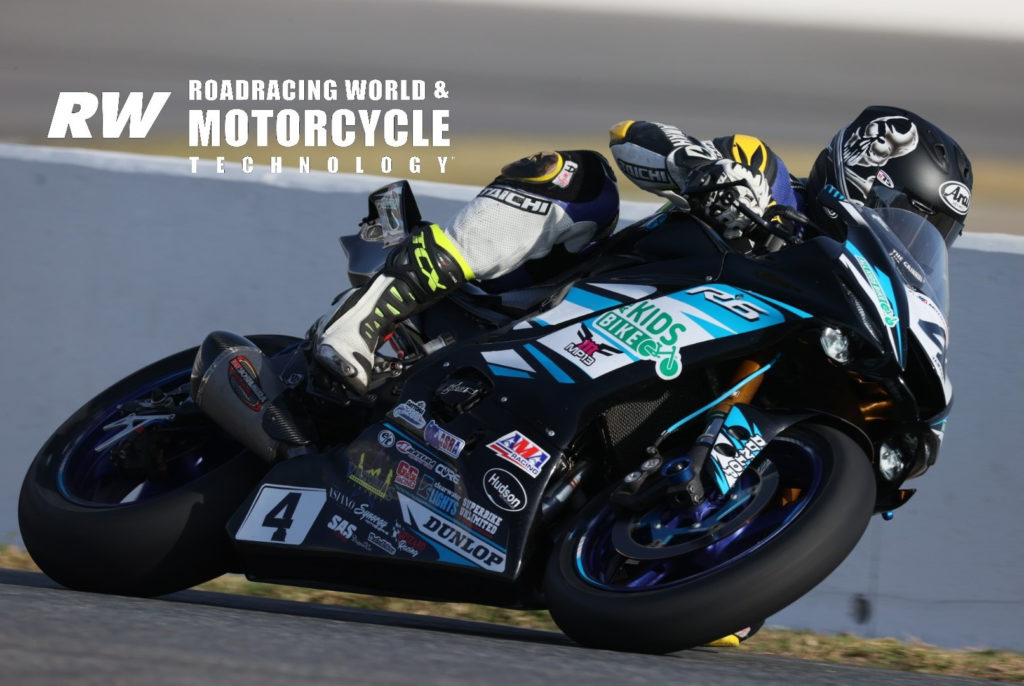 When he's not racing, Hayes is a rider coach for top competitors, including Bobby Fong and Jake Gagne, as well as working with Garrett Gerloff.
And if these weren't enough qualifications to preview the upcoming season, Hayes rode in place of injured Mathew Scholtz on Westby Racing's 2020-model Yamaha YZF-R1 Superbike during the official MotoAmerica pre-season test at Barber Motorsports Park in March. So, he's had a close look at most of the field.
This preview series is highlighting one Superbike or Superbike Cup/Stock 1000 rider each day, but it will not feature every rider entered in the two classes.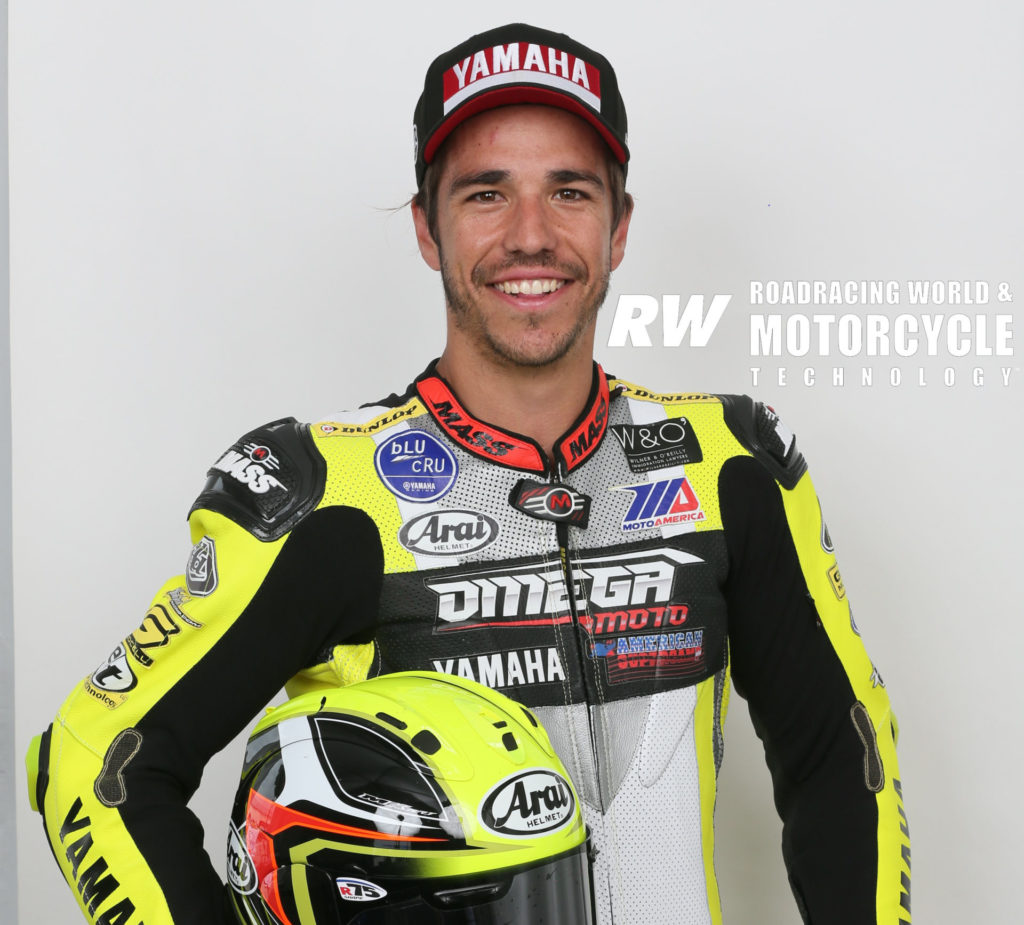 Cameron Petersen
Cameron Petersen, the Spanish-born South African and son of former Pro road racer Robbie Petersen, came to race in America in 2015, after having won the South African Supersport Championship in 2013 at the age of 18.
Petersen joined Danny Walker's RoadRace Factory Yamaha team for the 2015 MotoAmerica Supersport Championship and had a good debut season with a podium appearance, four more top-five finishes, and seventh in the final Championship standings.
That performance earned Petersen a ride on an M4 SportbikeTrackGear.com Suzuki GSX-R600 in 2016, and he made the most of the opportunity by taking his career-first MotoAmerica Supersport race victory plus two more podium finishes, 12 total top-five results in 16 races, and fourth in the title chase.
For 2017, Petersen moved up to the MotoAmerica Superbike class on David Anthony's FLY Racing/ADR Motorsports Kawasaki ZX-10R, but Petersen ended up sitting out most of the season due to personal issues.
Petersen reunited with team owner Danny Walker in 2018 to ride the Genuine Broaster Chicken Honda CBR1000RR SP2 in MotoAmerica Superbike, but it was a difficult season for Petersen and his team. Petersen missed races due to a concussion and a freak foot injury, both suffered in competition, and when he was fit to ride, his Honda often had issues with its advanced electronics. In the end, Petersen could only manage 12th in the Championship with a best race result of fifth.
Petersen joined Omega Moto to ride its Yamaha YZF-R1 Superbike in the 2019 MotoAmerica Superbike Championship. But it was another challenging season for the South African as mechanical issues dramatically limited Petersen's track time and results. He ended up ninth in the final point standings with four sixth-place finishes.
For 2020, 25-year-old Petersen has linked up with the Altus Motorsports Tucker Hagerty team to race a Suzuki GSX-R1000 in Stock 1000 and the new Superbike Cup.
Superbike Cup is a new program for 2020 that allows MotoAmerica Stock 1000 competitors to also compete in Superbike races with incentives of extra purse money, free entry fee, free tires, extra TV exposure, and a Championship points fund with $25,000 up for grabs for the Champion. MotoAmerica has added the category to provide a stepping stone for Stock 1000 riders to move up to the premier class while helping enlarge the Superbike grids.
In spite of only riding a limited amount of laps on Day One during the official MotoAmerica pre-season test in March, Petersen was sixth-quickest among all Superbike and Stock 1000 riders at the test, offering another glimpse of his tremendous potential heading into the 2020 season.
"I like Cameron a lot," said Hayes. "I was not always on Team Cameron, should I say, but last year, I feel like he really kind of won me over.
"I believe after he had a couple of bad [seasons] and really wasn't able to finish the way he wanted he's now found something in himself. I don't know if it's maturity or age. I don't know what it is, but he's found himself in a better place.
"Last year, when we worked together, was difficult for him at times because there were not many sessions where he got to ride without some kind of [technical] issue preventing him from doing many laps. And throughout that he was able to maintain a level head so that when [his motorcycle] did work he was able to show good progress and good things. We saw him punch above his weight in a few races and show that his talent is without question.
"The interesting thing now will be him riding a Superstock bike and it being so much more simple than a Superbike. If he's given time to just ride and figure it out while doing a lot of laps over the course of a weekend he could do some good things.
"Having been around Cameron over the course of these last few years, I see him being quite the weapon if he's just happy. And if he's doing laps he's going to be in a good place for his head, and it showed in just a very few short laps at the Barber test. He got up to speed and comfortable almost immediately.
"Let's just wait and see. I think there's more to come from him and that he's only going to get better. And we have seen Superstock bikes punch with the Superbikes quite a few times in the past. Mathew Scholtz comes to mind. Bobby Fong comes to mind. If the kid's [Petersen] happy and getting a lot of laps between Stock 1000 and Superbike races, he could be a force to be reckoned with all season."