This coming Sunday, December 1, former MotoAmerica Superbike racer Chris Ulrich will be raising money for the Roadracing World Action Fund by giving 160-mph rides around the 2.3-mile infield road course at Auto Club Speedway, on his 205-horsepower, 2-seat Dunlop M4 Suzuki GSX-R1000R Superbike.
The Roadracing World Action Fund is a 501(c)3 not-for-profit, tax-exempt organization dedicated to helping prevent rider injuries at racetracks nationwide by raising money for soft barriers commonly referred to as Airfence.
Ulrich has raised a significant amount of money to help deploy soft barriers, both from annual 2-seat Superbike ride fundraisers at Auto Club Speedway in conjunction with Fastrack Riders events, and from giving rides during MotoAmerica/AMA Superbike event weekends. Ulrich has given over 1,300 2-seat Superbike rides to broadcasters, reporters, VIPs and fans.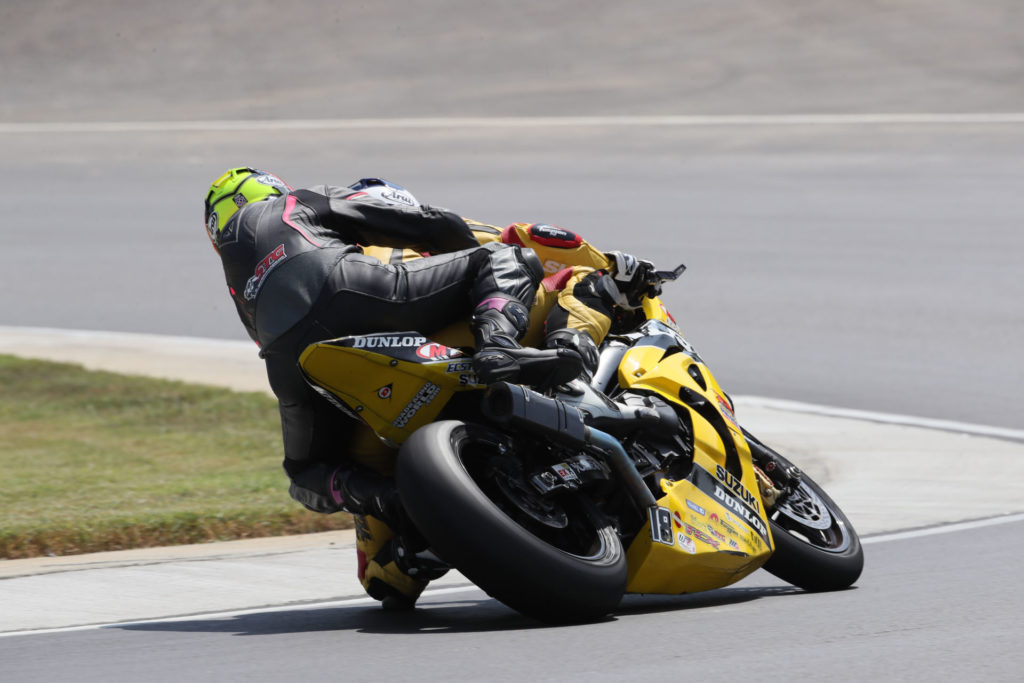 On Sunday, December 1, rides will be available for a $50 minimum donation on a first-come, first-served basis from 8:00 a.m. to 3:30 p.m. Pacific Time.
Admission to the racetrack is free, and professional safety gear will be provided to donors free of charge for riders who do not have their own.
For more information about the Roadracing World Action Fund, go to https://www.roadracingworld.com/actionfund/.
For more information about Fastrack Riders, go to https://fastrackriders.info/.
For information on how to get to Auto Club Speedway, go here https://www.autoclubspeedway.com/Guest-Info/Directions-and-Parking.aspx.