By John Ulrich
In Part 1 (MV Agusta: How A Millennial Russian Financier Is Remaking A Italian Icon, posted January 30), and in Part 2 (MV Agusta: A Millennial CEO Bets On Attracting Millennial Buyers, posted January 31),  we met MV Agusta Motor S.p.A.'s new owner, Chairman and CEO Timur Sardarov. He is a 37-year-old Russian rider who spent 10 years on the Board of Burning Man, had a gig as a well-known DJ in Europe, and describes himself as a serial entrepreneur on a mission to revive the iconic Italian company. He's already developed plans, updated current products, restarted production lines, paid off creditors and, for what he says is the first time, made sure the company has enough working capital to operate as an actual business should, with an eye on growth.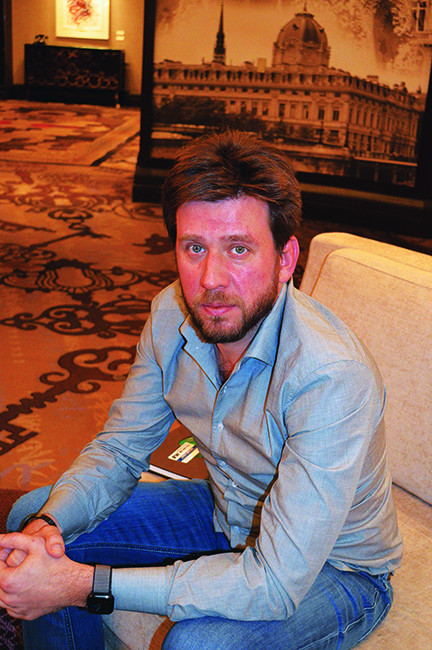 Sardarov's revitalization plan for the company includes restoring its reputation, solving historic problems with U.S. distribution, (which he now controls), and restarting a working relationship with existing dealers and recruiting new dealers in the country. And, of course, connecting with millennials with the right products at the right price, using digital assets and apps designed to enhance the buying (and ownership) experience and connect MV riders in an online community. "Certain brands go through this identity crisis where the main core customers get older, but they are failing to attract the new ones, the so-called millennials," Sardarov told us. "And why? Because they are stuck in the limbo of serving the needs of the older customers rather than understanding the new ones." And he talked about taking market share from Ducati, Harley-Davison and Triumph.
MV Agusta already has good bikes with more to come, Sardarov said—including a product line built using the philosophy of "make it sexy to be the best naked bike," and an all-new 950cc engine under development while the iconic F4 1000 continues. "F4 is an icon and I don't want to be the guy who f—ked it up," Sardarov said. "The MV Agusta customer must feel recognized. We have the best management (team) in the world. (And) MV is the only brand  in the world with production capability to do rapid growth, not 10%, not 15%, but double…Our style is different than anybody else; we don't want to grow by 10% per year, we have to grow much faster." He also said, "The past is the past."
In Part 3, we talk to new MV Agusta USA CEO Doug McCloskey, (an American enthusiast whose profession for 30 years has been successfully restoring troubled businesses to profitability), who got the job based on a recently rediscovered resurrection plan he sent the company in 2014–and after undergoing a grueling two-way interview process that stretched over months. Now he's tasked with enacting Sardarov's plans for the American market.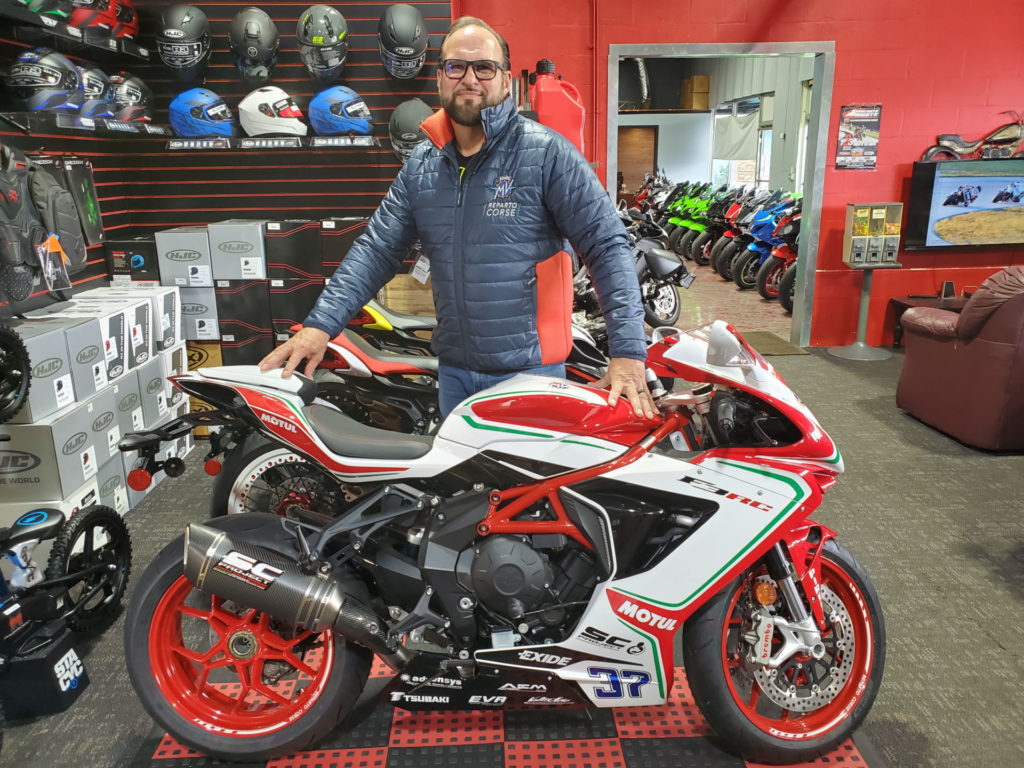 I start my recorded interview with McCloskey with a statement and a question. "Obviously you took on a big job here. Can you give me a quick version of how you got connected to MV Agusta?"
"It's actually a really funny story," McCloskey tells me. "For 10 years, I ran a business called Superbike Tour of Laguna Seca (for tourists attending World Championship races there), and I had a shop in Northern Nevada. A neighboring business two doors down was called XTest, and they did the homologation (emissions) testing for MV Agusta.  So my neighbor is a friend of mine, and he introduced me to Francesco Valentini, who is the Manager of Homologation for MV Agusta. I ended up becoming friends with—we call him Frankie—and Frankie was really impressed with how we were motivating our particular demographic at Superbike Tour, which was really the same demographic, the high-spending motorcycle enthusiast. So that led to a number of conversations and an invitation to write a business plan, because I'm a consultant, a business transformation consultant, and I agreed.  Out of Moto Love (a slogan McCloskey  uses to describe a passion for all things motorcycle), I sent them basically a six or seven-page document, kind of a mini business plan, in 2014. They were impressed with that so they invited me to Varese, and I went to Varese and visited them in 2014. End of Story. They go through the next generation of management, they hire (somebody else), they go through the next set of changes. Fast forward to October, 2019. I get a phone call from my oldest son. He says, 'Dad, MV Agusta is trying to get ahold of you.'
"I said, 'What are you talking about?'
"He said, 'Yeah, Frankie reached out to me on Facebook, because they're trying to get ahold of you. '
"I didn't have any idea what this was about. I call Frankie, and he says 'Doug, Doug, we're trying to get ahold of you. Hey, you know that business plan you wrote in 2014?' I say, 'Yeah." And he says, 'The bad news is, we didn't take any of your advice. The good news is, you were right about everything.  Will you please reconsider working for us?'
"So, if you went back six years ago and read that document, it would be interesting because I told them about the need for smaller displacement bikes, and the building of the community, and the inter-connectivity using technology to build networks across riders, all the things you see now in the (coming new) 350, the 500, the connected app. So they had the humility to tell me that they got it all wrong, and they wanted to start over.  Would I consider doing that?
"I was absolutely floored because this came out of left field. We went from nothing, to 'Will you be CEO?' in one step. Because they knew where I was coming from, they knew I had been there, and they knew I had made that impression. I still had to go through an interview process, and I still had to beat out a few other candidates, but it was that paper that I wrote in 2014 and that story I told of what they should do, and the fact that they had the chance to go five years to see if my advice was any good or not. So they knew my advice was good, but this is my main business, business transformation.  I'm just doing it now for a motorcycle company.
"So that led to an opportunity then to come and meet Timur. You heard a bit about that in the presentation, because as a quality guy who turns businesses around, I only agree to do that if certain preconditions are met, because I know what the preconditions to success are. It's not enough to want it; it's not enough to pay me to do it; it's not enough to have the resources; and it's not enough to have the vision. You have to have all of that.
"Because if you don't have all of that, you don't even have a chance. This is my core business. Some people say, 'Well, why did you go hire a guy who's not a motorcycle guy?' Because, we don't need to do anything the way we've done it before."
I interjected, "You are a motorcycle guy, and you owned a motorcycle business."
"But I wasn't coming from a manufacturer or a distributor," said McCloskey. "Yeah, I was at the peripheral"
"And you are a consumer," I added.
"I'm in the top 1% of consumers," McCloskey admitted.
"You were actually perfect for the job," I said. "Plus you like bikes and you ride them, and you're not contaminated…"
"That last statement is probably critical," McCloskey said. "And Timur has had to explain that to a few people here, because he has been asked that question. So I come in and I say, 'I know what the unconditional conditions are for success.' Now they offer me the job. Do I accept it? No. Because there's another precondition. 'Now that you agree that I can help you, now we have to make it real.' So I had to put together a two-year plan, I had to put together a cash-flow plan, I had to put together a strategic plan; I had to basically do what I did in 2014, and I had to add a financial assessment to it. They asked me for that, but I was happy to do that.
"Now, I still don't have the job at this point. Because we have to agree, what does success mean? And we have to agree, what they are bringing to the party to contribute to it?
"For example—this is before I get the job—I go to them and I say, 'You know you've pissed off everybody in the United States—the brand's trash. So we have to make recompense for that. From a quality perspective, it's not enough to have a vision, we have to have the resources to support the mission going forward. We have to do something about what happened before. It begins with being honest, it begins with being transparent, it follows up with accepting responsibility, and once we accept responsibility and say we're sorry, that's not enough. We have to materially go back and make recompense to the people who suffered on our behalf, yet stuck with us through the tough times, through the bankruptcy and all of that.'
"He (Sardarov) agreed to that. He's absolutely on track with that. Like I was saying earlier, we've heard from Timur today, we got a good presentation of him. What you saw today is 100% real Timur because there isn't another version of him. But what you heard on the other side of the door–like I mentioned in the meeting, the conversation that we have on the other side of the door, when no-one is listening but the executives and the key business stakeholders, that conversation–is a heightened, high-energy version of the one you heard (in the presentation).
"Meaning there's no compromise, and Timur is the kind of guy, that once he communicates what his vision is, what his expectation is, there aren't any other options. Because once we agree what we are trying to do strategically, it's our job to come up with the way to execute the strategy. If we as executives can't execute the strategy, he needs new executives.
"So, we went through an unusually large process even though they knew they wanted to hire me, because I needed to know that I was going to be successful. Because all of my past clients with business transformation have been successful after 30 years of consulting, and I'm very proud of that.
"At this point, I have a fear that I didn't have at the beginning of my career, of people trading on my credibility. So I obviously was concerned that MV Agusta was looking for somebody that they could tell a story that might sound favorable but might not reflect reality. So I had to be sure with Timur and the others that they were going to address the production schedules, that they were going to address their buy-back issues, that they were going to clear any remaining legal issues, that they were gonna resolve any parts disputes, in addition to making the business whole. That's all the recompense, that's the making right.
"Then, when we talked about 'How are we gonna become competitive,' I had to convince him of another thing that nobody does. Which is, we have to go in and invest in dealers, with no other requirement on the dealer's side, other than their willingness to meet our quality requirements and place a minimum order that's appropriate to the dealer's size and market. All the manufacturers make investments of different types, but generally with those investments there's a contribution on the part of the dealer, and there are usually conditions that have to be met before, in order for the money to be returned to the dealer. In our deal, we're just paying for it up front. Because we owe the dealers something, we owe the community something, and in order for us to convince the community that we're good guys, running the company a new way, it begins with acknowledging the failures of the past and coming with solutions to fix them.
"But at the same time, we have to remediate and repair the relationships that we've damaged. People lost money, because of us. People disappointed customers who were very important, because of us. That's hard medicine to take, but that's been my business for 30 years.
"So getting into a situation where I'm excited about something like MV Agusta–something that is so beautiful and so awesome with so much potential, and just getting the business behind that straight–was a challenge that had nothing to do with finances because honestly it stung me a bit financially. But what a tremendous opportunity to go into that motorcycle community that I just love being a member of, and potentially help a famous brand recover itself so that it goes forward and future generations of motorcycle riders can enjoy the MV Agusta brand.
"Because you'll see some really cool stuff this year. The SuperVeloce in particular is awesome, beautiful.  What they've done with the Rush 1000, absolutely crazy beautiful. Can you imagine what MV does two years from now, three years from now, five years from now? So that's what I want to be a part of.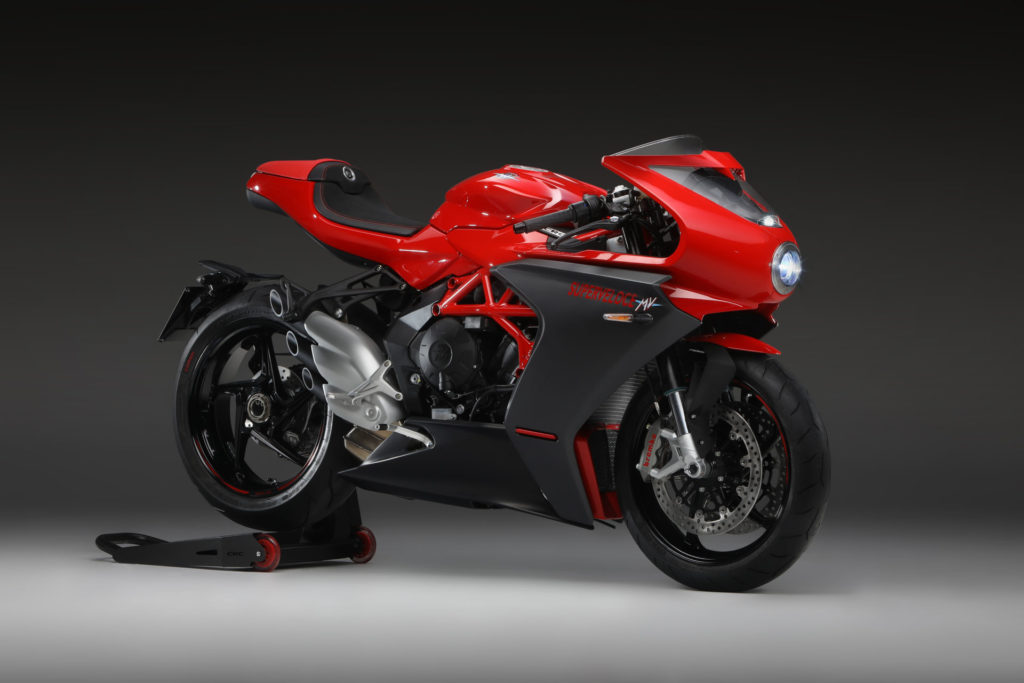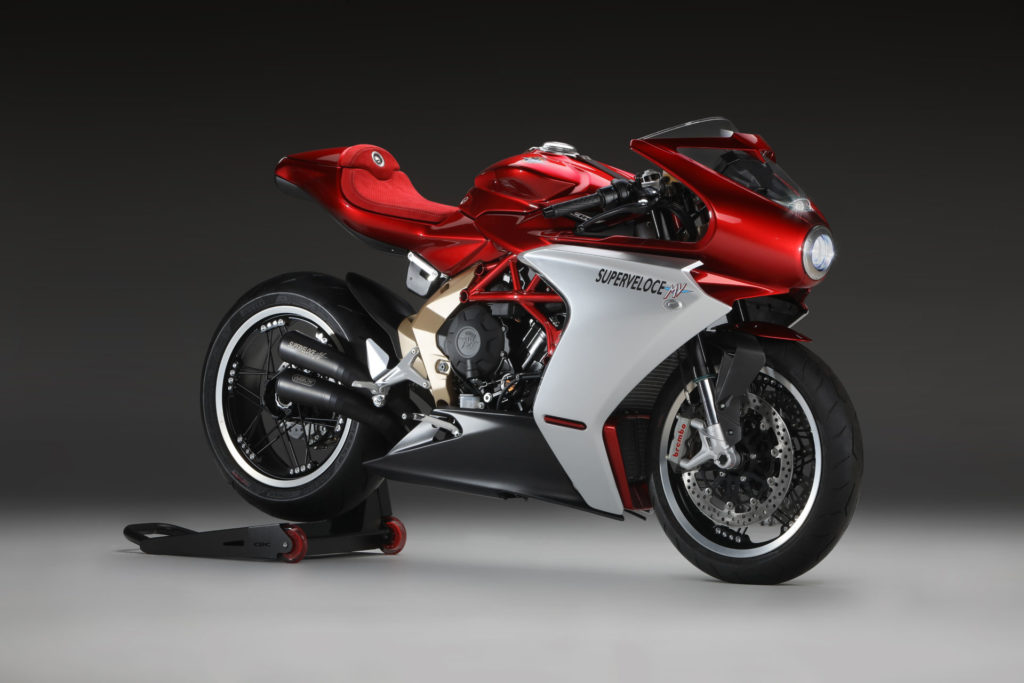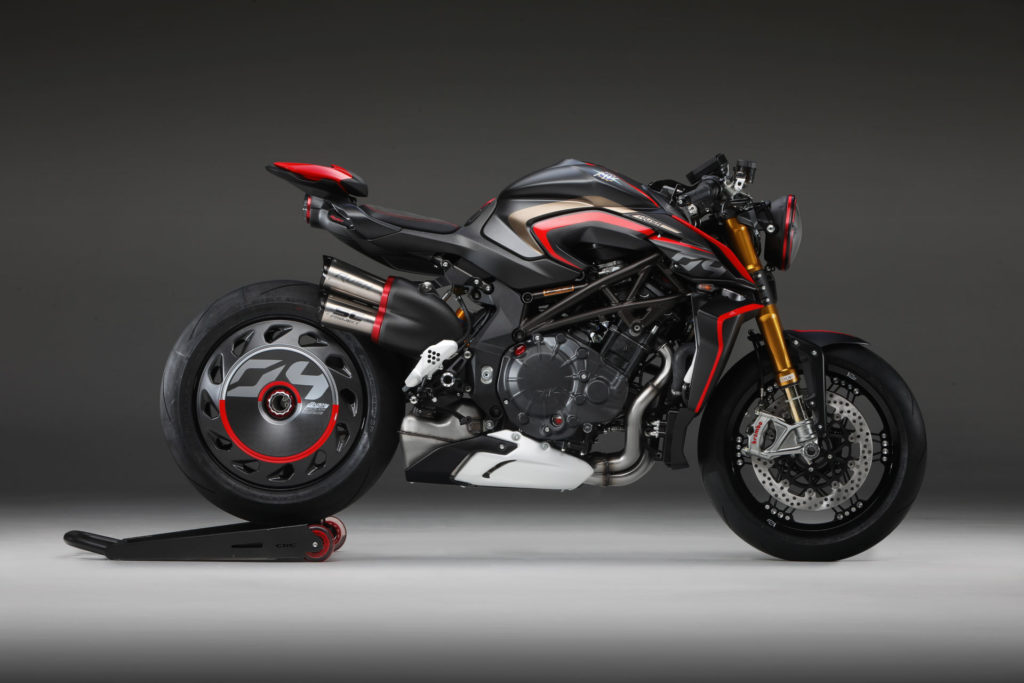 "If we can get this business together, we can grow to a level that we haven't previously enjoyed, all of this crazy creative energy is going to go up to the next level, and it's going to make exciting products, which will generate exciting experiences, that all of our community  gets to benefit from. And the thought of being a part of that is a privilege and something that I'm really excited about.
"Like I said in the middle of the presentation to the dealers today, I said, 'Listen, there's really one thing that has to happen; there's many little things, but there's one big thing that has to happen today. That is that we have to convince you that we're good people and that we're sincere.
"And that we know that promises have been made in the past and circumstances have been encountered in the past that were not favorable, and those circumstances were attributable to our choices and our decisions corporately, even though I wasn't a part of it at that time.
"But that's where it begins; even though I wasn't the guy who made the mistakes, I'm the guy who's responsible now to acknowledge the mistakes and address them, not only to make right–which should be done regarding the mistakes themselves–but to also create the foundation to build trust so that we can have that partnership, agree to work together, and allow us to invest in our dealership network to create new experience, new opportunity, and obviously to sell  our exciting product."
Tomorrow in Part 4: A timeline of MV Agusta's business history from its founding in 1945 by Count Domenico Agusta, running through many significant changes in control of the company, to the company's latest (and most credible) reincarnation, being owned and run by Russian millennial businessman, investor, and MV Chairman and CEO Timur Sardarov.