Copyright 2021, Roadracing World Publishing, Inc.
By David Swarts
Last month, MotoAmerica, following the lead of the FIM Supersport World Championship, announced proposed new technical rules for its 2022 Supersport Championship.
Under the new rules, the class, which has traditionally been contested by riders on 599cc and 636cc inline four-cylinder motorcycles, will now be open to the 955cc V-Twin Ducati Panigale V2, the 798cc inline three-cylinder MV Agusta F3, and the 765cc inline three-cylinder Triumph Street Triple 765 RS.
The new machines will be required to use control electronics packages and be subject to restrictions, including prescribed engine maps and rev limits, to limit their performance, while the 599cc and 636cc machines will be allowed to add aftermarket camshafts, aftermarket velocity stacks, and have some light cylinder head modifications to bring the level of their engine performance closer to that of the new machines.
We reported on the new rules on October 6 HERE.
According to MotoAmerica COO Chuck Aksland, MotoAmerica will constantly evaluate the performance of the different machines during the 2022 season and then make adjustments to the balancing parameters and rules governing the various machines after every third round or more often if it is deemed necessary.
We did a question and answer session about the changes to the Supersport class with Aksland and MotoAmerica Technical Director Tige Daane on October 11 HERE.
To get reaction to the new Supersport technical rules we reached out to riders and teams that participated in the 2021 MotoAmerica Supersport Championship. We spoke to Landers Racing Team Owner Stoney Landers and riders Nolan Lamkin and Benjamin Smith and published their reactions on this website on November 4 HERE.
We followed that up by getting more reaction from BARTCON Racing Team Owner Colin Barton, Supersport race winner Gabriel Da Silva, Westby Racing Team Manager Chuck Giacchetto, and Altus Motorsports Team Owner George Nassaney on November 8. Read their reactions HERE.
Now, here is the fifth part of our series on the new-for-2022 MotoAmerica Supersport rules and class structure and the third round of reactions from stakeholders in the MotoAmerica paddock.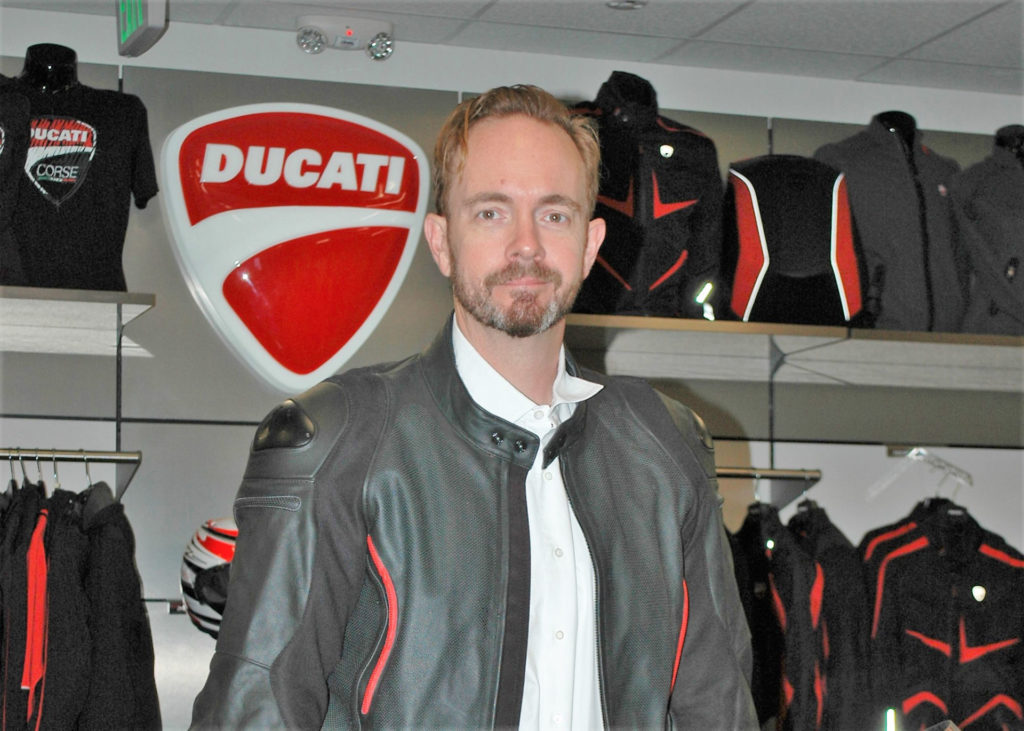 Jason Chinnock, CEO of Ducati North America said in a press release, "We support broadening motorcycle racing in North America and the partnership with the Warhorse HSBK Racing Ducati New York team along with Josh Herrin will pilot our racing heritage into the new era of the [MotoAmerica] Supersport class. The expansion of our presence in the series is good for our customers, fans, and all involved as we work together to grow the sport of American road racing."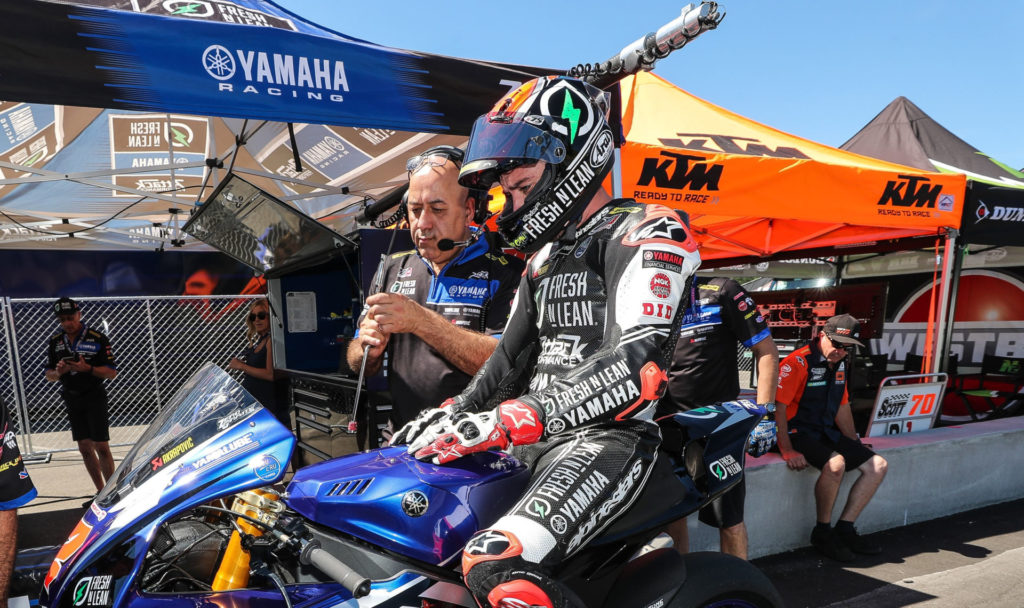 "I don't know if staying status quo all the time is such a good thing, and turning the cart upside down isn't always a good thing either," said team owner Richard Stanboli, whose Attack Performance is the official U.S. distributor for Yamaha GYTR parts for the YZF-R6 and other Yamaha models. Stanboli has also fielded several riders and motorcycles in AMA Pro Supersport and Daytona SportBike as well as MotoAmerica Supersport classes over the years, in addition to his Fresh N' Lean Attack Performance Yamaha Superbike team. "Sometimes we've had to take a few lumps before we go forward. If it means getting more involvement from other manufacturers I see the long-term benefit, because more manufacturer involvement forces other manufacturers to get involved.
"You've got to look at the long game, not always…'Man, this is going to screw me up for a few grand in camshafts this year!' Camshafts last a couple of seasons easy. The long-term benefit of having more manufacturers involved is other manufacturers see it and feel like they need to get involved. The [manufacturers] who are going to be weak and shy away are going to be weak and shy away anyway. You're not going to save those guys. That's their five-year plan, to duck out. So, screw them! Move along. I think more involvement is better even if we have to take a few lumps.
"I don't think that dumbing down to the current standard [MotoAmerica Supersport motorcycle performance] is possible for some of the stuff that they're doing. I was talking to [one Supersport team owner] who said, 'Why can't we dumb it all down to the current [performance level].' Here's the main reason: MotoAmerica is not capable of dumbing it down. All that stuff is done at the FIM/Dorna/World Supersport level. They are the guys keeping the standard, and that standard gets adjusted based on what they see on the racetracks. [MotoAmerica] doesn't have that capability. We [Attack Performance] do. If somebody paid us we could go through and map every single motorcycle and they would all be overlapping perfectly. I trust that the FIM is doing their homework and making those decisions.
"The Supersport rules they have in FIM right now is World Supersport. This is why we need to bring our level up to match what is currently being raced over there. Otherwise, there won't be parity. They have a little more than we do [in World Supersport], but they didn't want to give us everything that they have, [like] ported heads. So, they're matching those big-bore [Next Generation] bikes to match what they've been running for a number of years. That's their standard. So, if we leave our stuff to the lowest level, then you're going to have to have Tige and those guys who are already short-handed and don't have the experience or the knowledge to be able to do the pairing [balancing]. So, I don't think it's possible to go down to our level. I think we have to go up to the standard that's worldwide.
"I've gone over this in my head quite a bit. What are the plusses and minuses? And is it good for the long term? I'd have to say it's good for the long term IF they get other manufacturers involved, which it sounds like they are. Triumph has a package available. Ducati is more involved now. Without those rules you wouldn't have Ducati involved in that class."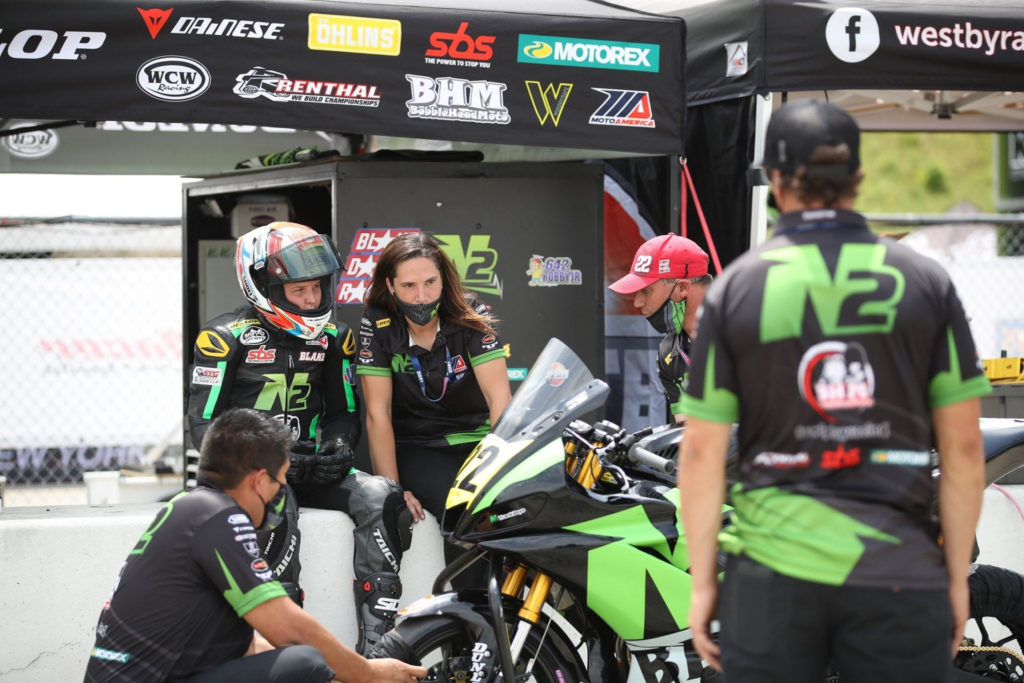 Shiloh Salopek is the Team Manager of N2 Racing, which announced on October 14 that it was planning to field Kevin Olmedo on a Yamaha YZF-R6 in MotoAmerica Supersport, including the Daytona 200, in 2022. N2 Racing raced in the 2020 MotoAmerica Supersport Championship with Nate Minster and Xavier Zayat.
Asked if MotoAmerica shared its 2022 Supersport plans with her prior to the official announcement of the changes to the class and technical rules, Salopek said, "Not at all."
As far as her feelings about the new changes to the 2022 technical rules, Salopek said, "I think the biggest thing is the cost. I know MotoAmerica talks about making racing affordable is their main focus, but because we are Yamaha-backed and -supported, to make the R6 competitive with the new models – and if you're going to do it you want to be as competitive as possible – we're going to have to spend almost $5,000 per engine. And you can't just have one engine.
"We signed on with Kevin [Olmedo] and made a contract with him at a certain price point, but then we were blindsided with another price point. We're going to make it work because we love the sport and we want to see it grow. We're going to do the engines. We're going to be competitive, but we were kind of blindsided. It kind of takes away from them saying they're trying to make racing affordable, in my opinion."
Because official Yamaha GYTR race kits parts must be pre-ordered by the few distributors far in advance, they are not easy to get quickly. "They're [GYTR parts] impossible to get," said Salopek. "We have two sets on order from Attack Performance, but they said [they won't be available until] February. Tige and those guys have said they want to keep the money in the U.S. and support U.S. companies, but to be honest I had to go and get my kits from overseas because I need them. We need to test the engines and make sure they're reliable."
Asked if she was concerned about the inclusion of the new, big-bore Twins and Triples into the Supersport class, Salopek said, "I was frustrated with the additional models, at first, but as long as they do what they say and limit them correctly and quickly I'm not concerned. I'm confident in my team, our motorcycles, our chassis, and the abilities of our crew. I'm not concerned that we won't be competitive as long as they do what they say and it's done fast and correctly."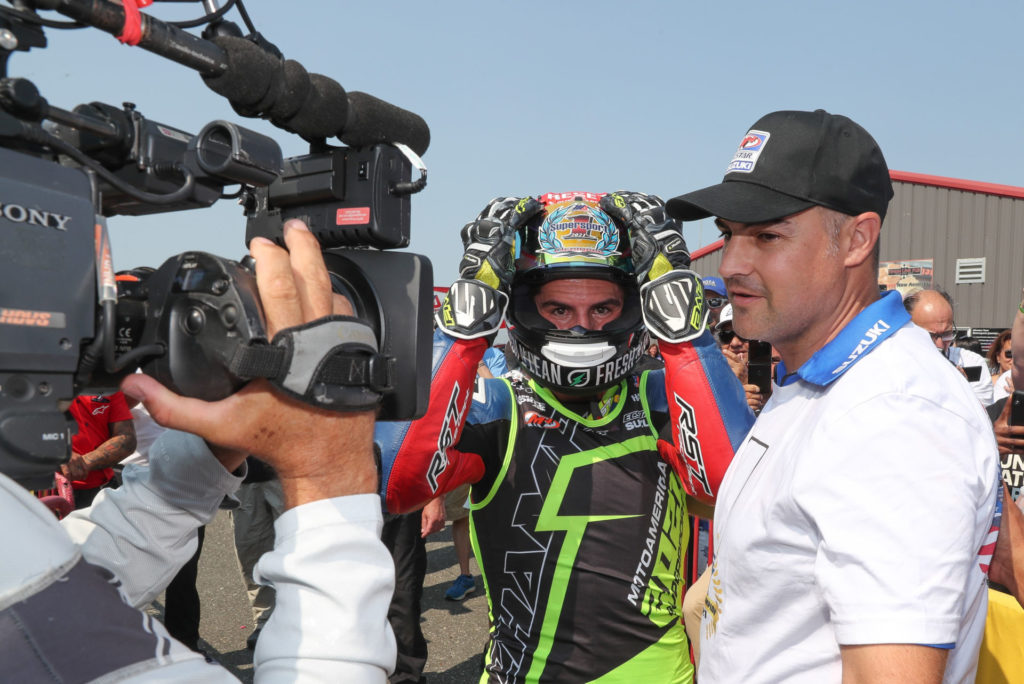 Chris Ulrich is Vice President of Racing Operations for Team Hammer, which raced as M4 ECSTAR Suzuki in 2021, the team's 41st consecutive year of competing as a professional racing team.
"There's some fear of the unknown about how well the balancing will work," Ulrich said. "And the bike specs are going to increase costs. On the other hand, it could be good because maybe additional manufacturers will bring more money into the class.
"But we're all in. Our family business is motorcycle racing, and we've had a lot of success in what is now called the Supersport class. We can't control what happens with the rules, but we're going to race and try to do our best no matter what the rules are.
"We're already building racebikes to suit the new rules. We will continue racing in the class and we're going to continue providing technical support to other teams and riders. We'll have bikes and riders racing in the Daytona 200 and in MotoAmerica Supersport, as well as in MotoAmerica Superbike, Superbike Cup, and Stock 1000. Racing is what we do, and we'll see everybody at the races!"