Copyright 2021, Roadracing World Publishing, Inc.
By David Swarts
Last month, MotoAmerica, following the lead of the FIM Supersport World Championship, announced proposed new technical rules for its 2022 Supersport Championship.
Under the new rules, the class, which has traditionally been contested by riders on 599cc and 636cc inline four-cylinder motorcycles, will now be open to the 955cc V-Twin Ducati Panigale V2, the 798cc inline three-cylinder MV Agusta F3, and the 765cc inline three-cylinder Triumph Street Triple 765 RS.
The new machines will be required to use control electronics packages and be subject to restrictions, including prescribed engine maps and rev limits, to limit their performance, while the 599cc and 636cc machines will be allowed to add aftermarket camshafts, aftermarket velocity stacks, and have some light cylinder head modifications to bring the level of their engine performance closer to that of the new machines.
According to MotoAmerica COO Chuck Aksland, MotoAmerica will constantly evaluate the performance of the different machines during the 2022 season and then make adjustments to the balancing parameters and rules governing the various machines after every third round or more often if it is deemed necessary.
To get reaction to the new Supersport technical rules we reached out to riders and teams that participated in the 2021 MotoAmerica Supersport Championship, and we published that initial reaction on this website on November 4.
Now, here is another round of reactions from stakeholders in the MotoAmerica paddock.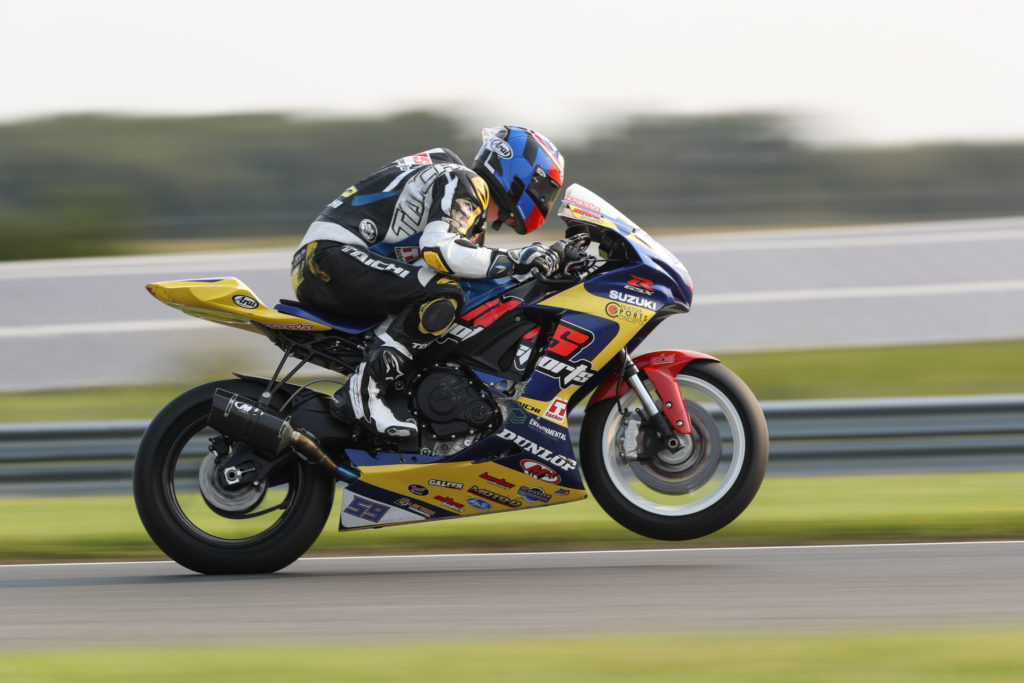 George Nassaney is owner of the Altus Motorsports Tucker Environmental Service Solutions Team, which fielded his son Jaret Nassaney and self-sponsored rider Kevin Olmedo in the 2021 MotoAmerica Supersport Championship.
Asked if anyone from MotoAmerica talked to him about changes coming to the Supersport class in 2022, Nassaney said Aksland told him, "They were looking into making changes that the FIM wanted by 2023 [not 2022]. They didn't ask how we felt about it or our perception. There were no specifications given. It was just billed that if they were going to stay with FIM they were going to make that [change] part of their rules package.
"These rules are now wanting us to change to be more competitive with these other bikes they are allowing to come into the class. So, there's going to be additional expenses that we don't like having to pay when you're already talking about a sport that's extremely expensive and with very little sponsorship funds coming into the teams.
"My thing is, I just feel like we are making changes to allow other bikes from other manufacturers to come race with us, but there's not money coming in to allow us to make that happen. They should allow us to have the same engine specs (as used in 2021), the same chassis specs, the same minimum weight limits for our bikes, and if the FIM is so good at regulating these bikes, let the FIM detune their [new] bikes that are coming in. There would be no additional expense for the current teams out there."
Nassaney said his son will continue to race in MotoAmerica Supersport on a Suzuki GSX-R600 built to the 2022 technical rules, but he is having trouble recruiting a self-sponsored rider to replace Olmedo because the rider's required contribution has increased to cover the additional expense caused by the new rules.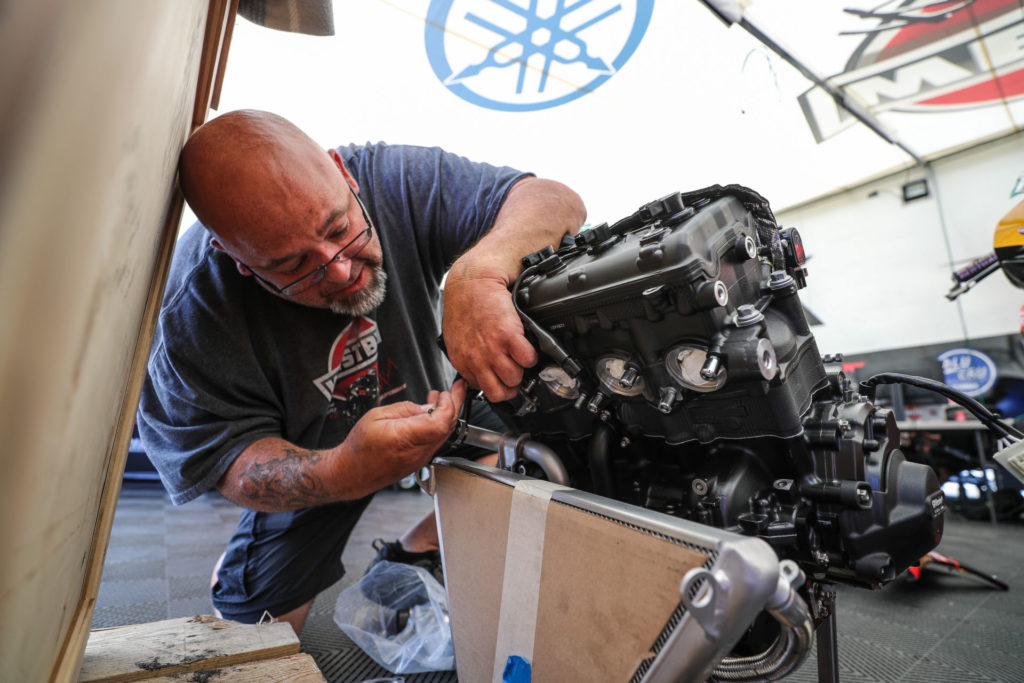 "I probably would have liked for them to wait a season to get some real hard facts about how we're going to go and how we're going to do," said Westby Racing Team Manager Chuck Giacchetto, who consults with Supersport racers Nolan Lamkin and Benjamin Smith. "By letting in these larger bikes, my question is, are they supporting the series? What are we getting out of it by letting these larger bikes in?
"Because everyone that can run an existing homologated motorcycle is [going to be] spending minimum $3,000-$5,000 on the parts [per engine] to turn it into a quasi-World Supersport machine.
"I don't want to talk a bunch of garbage about anyone, but it's important to keep your finger on the pulse of what's going on. I just wish we could have some think tanks on this stuff."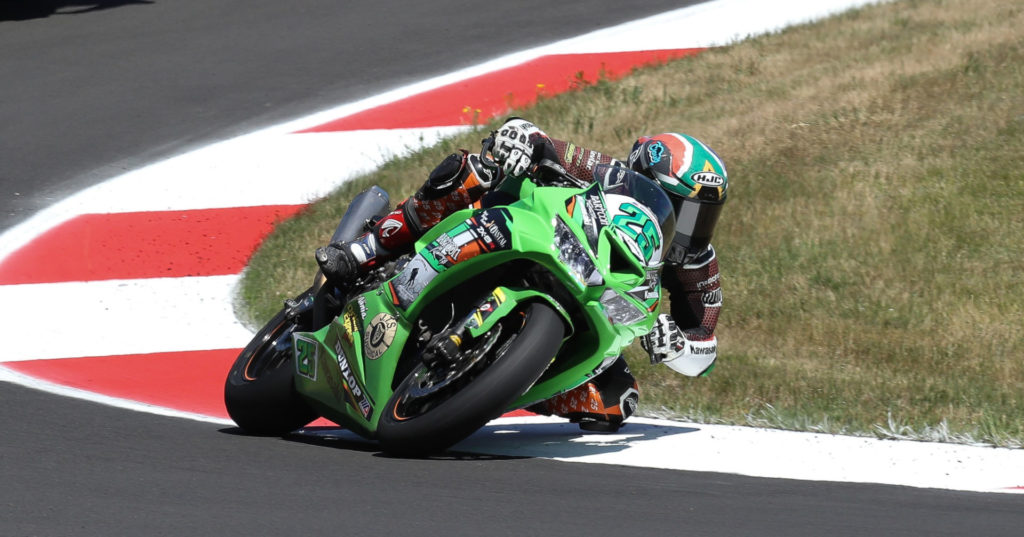 "The lack of communication between MotoAmerica and the owners is a f—— disgrace," said Colin Barton, owner of BARTCON Racing, which fielded riders in MotoAmerica's Junior Cup over the last several seasons and Dominic Doyle in Supersport in 2021. "They certainly didn't speak to me [about the changes to Supersport for 2022].
"One thing that aggravates me is I want to know what we're building so I can build it now and train on it over the winter. I still don't know what cams we're going to be allowed to use.
"The off-season starts the day after the last race. I want to get Dom [Doyle] down to Carolina Motorsports Park and Jennings GP before it gets too cold, and then I want to send him further south to Palm Springs [International Raceway]. But my point is, I still don't know what we're building.
"When they send out the rules, they should send out all the components you're allowed to use, the exact setup, and 'Good luck with your off-season. See you next year.' But we still haven't built a bike."
Barton said he plans to continue fielding Doyle on a 636cc Kawasaki ZX-6R in MotoAmerica Supersport, including the Daytona 200.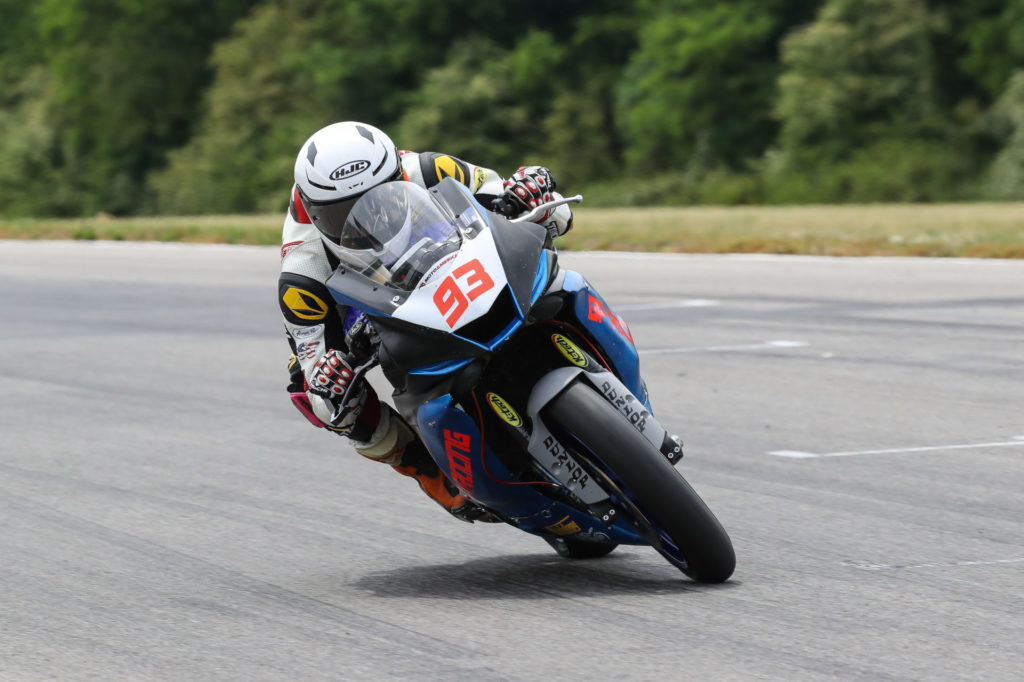 Gabriel Da Silva, a 17-year-old from south Florida, competed in four MotoAmerica Supersport rounds in 2021, but he ended the season by riding his GP Racing Yamaha YZF-R6 to victory in the wet final race.
Da Silva said no one from MotoAmerica talked to him about changes to the Supersport class for 2022, but he has seen the proposed new technical rules allowing in the new machines.
"It's cool that more bikes are going to be in the class, for sure, but at the same time it's a class that has a lot of privateers and we're going to struggle a bit more financially to be able to make a competitive bike for the year," said Da Silva. "I'm not sure how many people are going to be a part of it now or how different the bikes will be. I saw that HSBK is going to put out a Ducati [Panigale V2]. I don't know who the rider is, but either way I'm sure it's going to be a competitive bike. It should be interesting to see what the gap will be in motorcycle speeds and competitiveness and all that stuff.
"We definitely want to do a full [2022 Supersport] season with MotoAmerica. We're still weighing our options and seeing what we're going to put together for next year. We just finished the [MotoAmerica] year, and I still have a few club races to do. I'm hoping to have an answer for everything soon.
"[The rule change] definitely adds a new thing into it since now we can't just go in with the same bike we used this year. We're going to have to put a little bit more into the program, and even if we do everything and put everything together, how competitive are we going to be with the new bikes coming in?"