Copyright 2021, Roadracing World Publishing, Inc.
By David Swarts
Last month, MotoAmerica, following the lead of the FIM Supersport World Championship, announced proposed new technical rules for its 2022 Supersport Championship.
Under the new rules, the class, which has traditionally been contested by riders on 599cc and 636cc inline four-cylinder motorcycles, will now be open to the 955cc V-Twin Ducati Panigale V2, the 798cc inline three-cylinder MV Agusta F3, and the 765cc inline three-cylinder Triumph Street Triple 765 RS.
The new machines will be required to use control electronics packages and be subject to restrictions, including prescribed engine maps and rev limits, to limit their performance, while the 599cc and 636cc machines will be allowed to add aftermarket camshafts, aftermarket velocity stacks, and have some light cylinder head modifications to bring the level of their engine performance up and closer to that of the new machines.
According to MotoAmerica COO Chuck Aksland, MotoAmerica will constantly evaluate the performance of the different machines during the 2022 season,and then make adjustments to the balancing parameters and rules governing the various machines after every third race or more often if it is deemed necessary.
To get reaction to the new Supersport technical rules we reached out to riders and teams that contested the 2021 MotoAmerica Supersport Championship.
First, we asked if anyone from MotoAmerica leadership consulted with them during the 2021 season to get their feedback on proposed changes to the Supersport class or inform them that big changes were coming.
None of those contacted by Roadracingworld.com said they were consulted by MotoAmerica on the current status or future of the Supersport class and rules.
Next, we asked for their opinion of the proposed 2022 Supersport technical rules and if they planned to continue in the class next season. Here are the reactions we received. Responding parties are listed in order of 2021 Championship finishing position.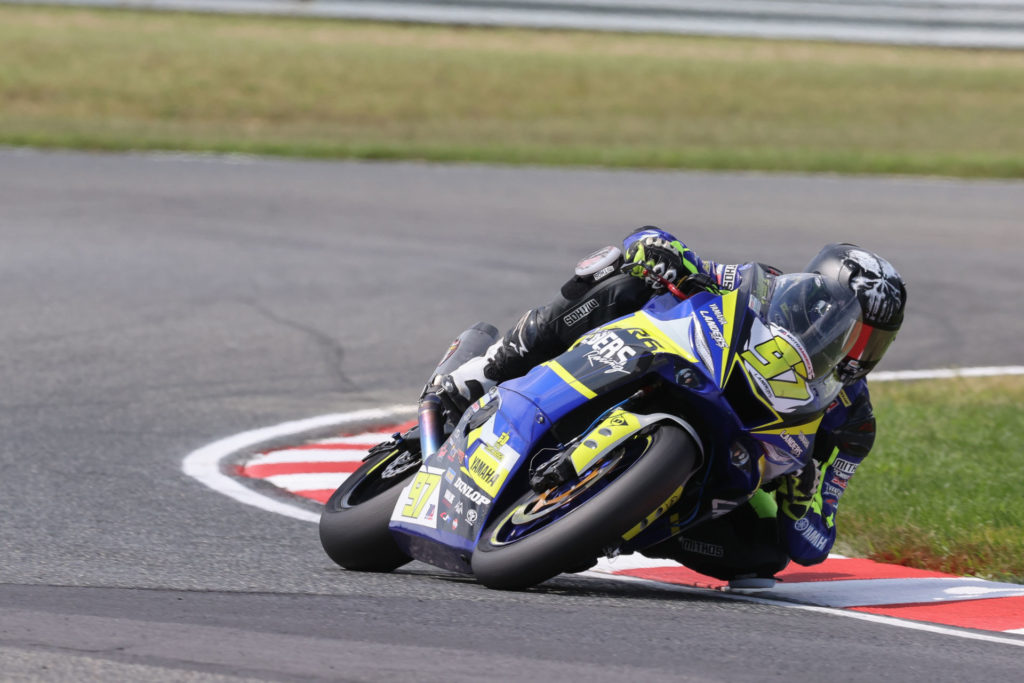 Stoney Landers, who fielded his rider/son Rocco Landers on a Landers Racing Yamaha YZF-R6 supported by Yamaha Motor Corp., U.S.A. and took 4th in the 2021 MotoAmerica Supersport Championship with four podium finishes, said: "It's very difficult when you have different cc [engine size] motorcycles competing against each other. We experienced it in Supersport with the Kawasaki 636, in Junior Cup we experienced it, and I guess we're going to experience it again. I don't know how it's going to play out.
"As soon as you add all these different engine sizes it's up to MotoAmerica to balance the class. I think that's going to put a lot of pressure on them to make it right. I also understand that's the direction the world is going, so it is what it is."
Landers said he had not finalized his team's 2022 racing plans at post time.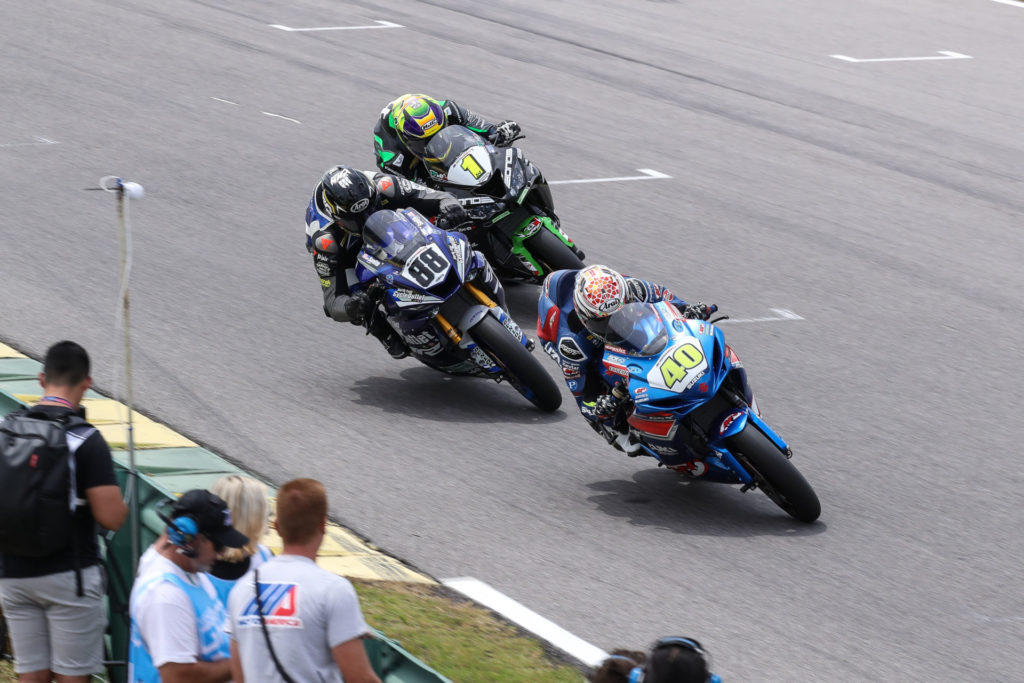 Benjamin Smith, who finished 5th in the 2021 MotoAmerica Supersport Championship with two podium finishes on his North East Cycle Outlet Racing Yamaha YZF-R6, said: "I think it's going to be interesting. I think it's just going to come down to us getting the most we can out of the R6.
"We know the chassis is great. It really just comes down to what we can do with the motor to have it be reliable and fast enough to keep up with the Triumph and the Ducati and the MV.
"I think it's also going to come down to if people can get those other bikes to work and handle well. I think it's going to take some time to figure out what bikes need to be restricted and how much restriction. That's definitely going to take some time. I'm not opposed to it, that's for sure, but it's going to change the look of the class a lot, in my opinion."
Smith said he looked at moving up to the Stock 1000 and Superbike classes but has decided to continue with his Yamaha in Supersport in 2022.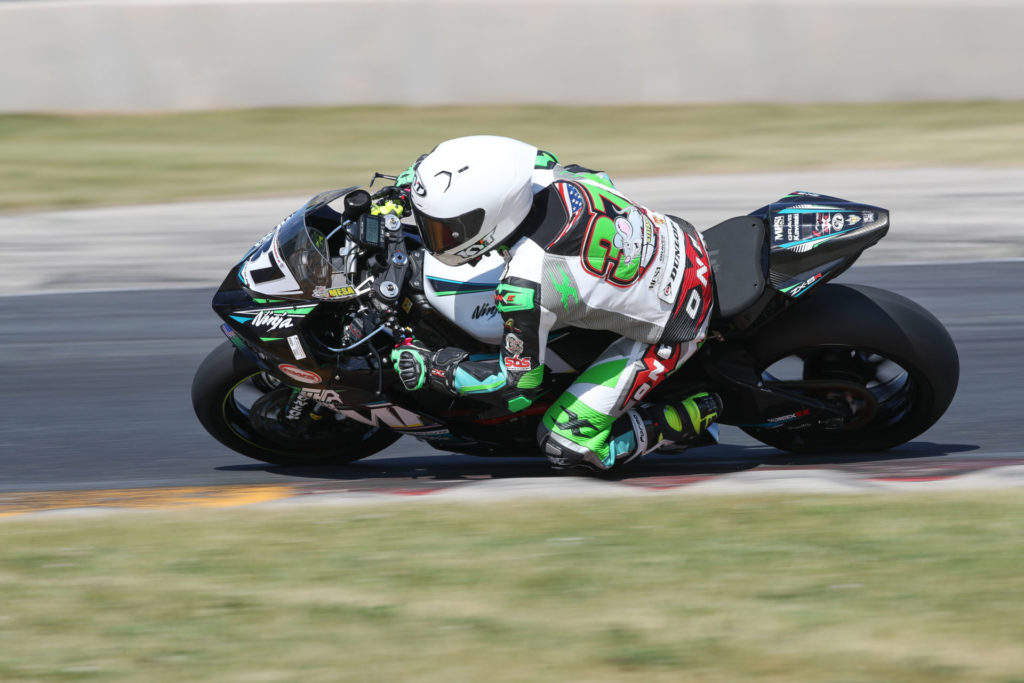 Stefano Mesa, who finished 6th in the 2021 MotoAmerica Supersport Championship with one race win and four more podiums finishes on his 636cc MESA37 Racing Kawasaki ZX-6R, said, "To be honest with you when the rules came out, I threw my [MotoAmerica Supersport] program aside because for me it doesn't make sense to go do something when they are kind of allowing in superior bikes, in a way. I know they are new bikes and they have to go test and do a lot of stuff, but HSBK [Racing] is going to do something very good [with a Ducati Panigale V2].
"Even if we do all of this work, the new bikes are going to be 10 horsepower up on us. And the bad thing is when we do all of this work things can go bad much easier. And for sure it will cost us more.
"I know how MotoAmerica is looking at all of this, but I feel every time they do something right they do something so big and mess everything up."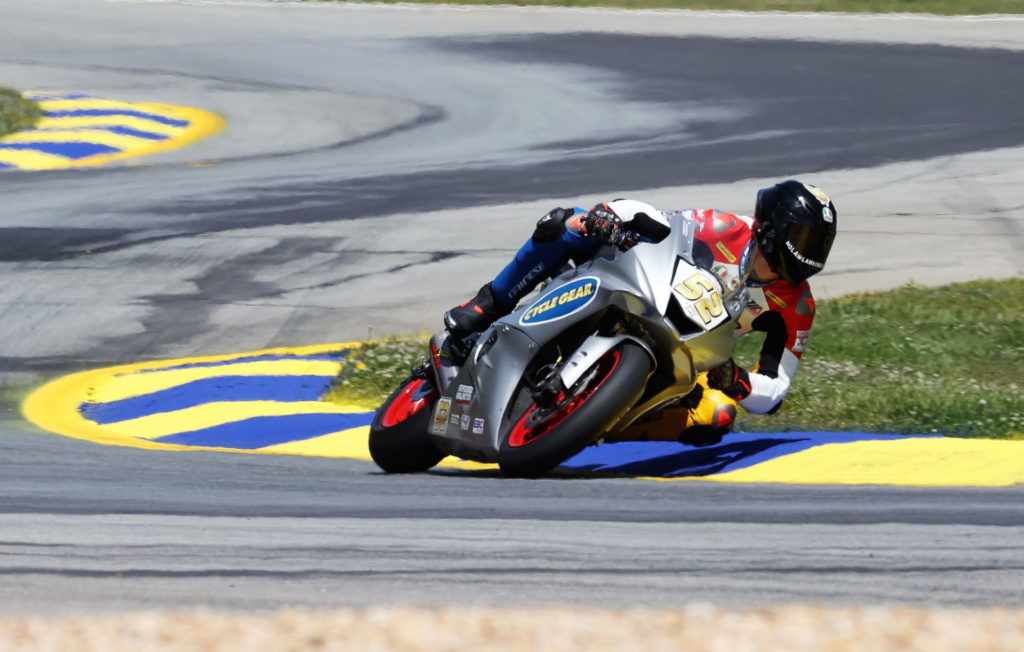 Nolan Lamkin, who finished 12th in the 2021 MotoAmerica Championship with one podium finish, said, "It is what it is. Even if I wanted something changed I couldn't really get it changed. And if this is what it's got to be to have the series survive, then that's cool.
"I haven't priced the stuff out yet. If you stay on the R6 it will be a lot quicker speed-wise, [but] I've heard our motors are now going to cost $4,000 [each] before labor. I believe it was $1,800 [each] before.
"It adds, one, the cost, and, two, questions about reliability. Before, we were running OEM everything, so we didn't really have to worry about going through that many [engines]. Now that they're going to be higher performing and tuned closer to the edge, we may have to have another motor. I'm not sure right now how that will change things.
"My thing is, I can't control the bikes. I can't control the other riders. The only things I can actually control are myself and my program.
"I am [planning to go racing in MotoAmerica Supersport again]. I looked at doing something different, because I am one of the taller riders and a 1000, on paper, would fit me well, but I already have my 600 program. I've heard some issues people are having with the supply chain and things like that while trying to get parts, and I don't want to have to go through building a new bike and not be able to get stuff. I have the majority of my [600] program, and it's just a matter of finding the financial backing."