Copyright 2021, Roadracing World Publishing, Inc.
By David Swarts
MotoAmerica has released provisional technical rules for the 2022 season, and those rules include big changes for the Supersport class.
In addition to sportbikes powered by 599cc (and 636cc) inline four-cylinder engines, which have made up the bulk of the Supersport class since it was introduced, the class is now open to the Triumph Street Triple RS 765cc Triple, the MV Agusta F3 798cc Triple, and the Ducati Panigale V2 955cc V-Twin.
To level the playing field between the variety of machines, motorcycles with 599cc and 636cc inline four-cylinder engines will now be allowed to have aftermarket camshafts, aftermarket velocity stacks, and modified cylinder heads, which will raise their level of performance as well as their cost.
In addition, all of the machines in the class will be subject to balancing enhancements or restrictions through the use of concession parts, torque-limiting engine maps, engine rev limits, minimum weight limits, air intake restrictors, and other methods.
The need for implementing balancing measures will be determined by applying an algorithm developed by FIM, the sanctioning body of the World Championship. The algorithm may include — but is not limited to — the following: lap time relative to all other competitors, speed trap results, number of riders per brand, race results, laps led, overall race time, change in balance following any rev limit adjustments, change in balance following any concession part updates, and more.
The primary method of balancing, according to MotoAmerica's provisional 2022 Supersport rules, will be via torque-limiting maps.
The balancing in the class can be updated at the conclusion of every third event provided there are at least three events remaining in the season.
The starting rev limits for all of the eligible motorcycles for the 2022 season have not been set, but weight limits have been determined. All motorcycles competing in MotoAmerica Supersport in 2022 must weigh no less than 161 kg (354 pounds) – the same weight limit as in 2021 — as they come off the track.
There is also a combined bike and rider minimum weight limit of 242 kg (532 pounds), but if a motorcycle exceeds its "Soft Maximum" weight limit – 173 kg (381 pounds) – the combined bike and rider minimum weight limit does not need to be met.
These technical rules (plus some other allowances for pit stops for refueling and quick wheel changes) will be used for the 80th Daytona 200, which will be run by MotoAmerica on March 12 at Daytona International Speedway, in Daytona Beach, Florida.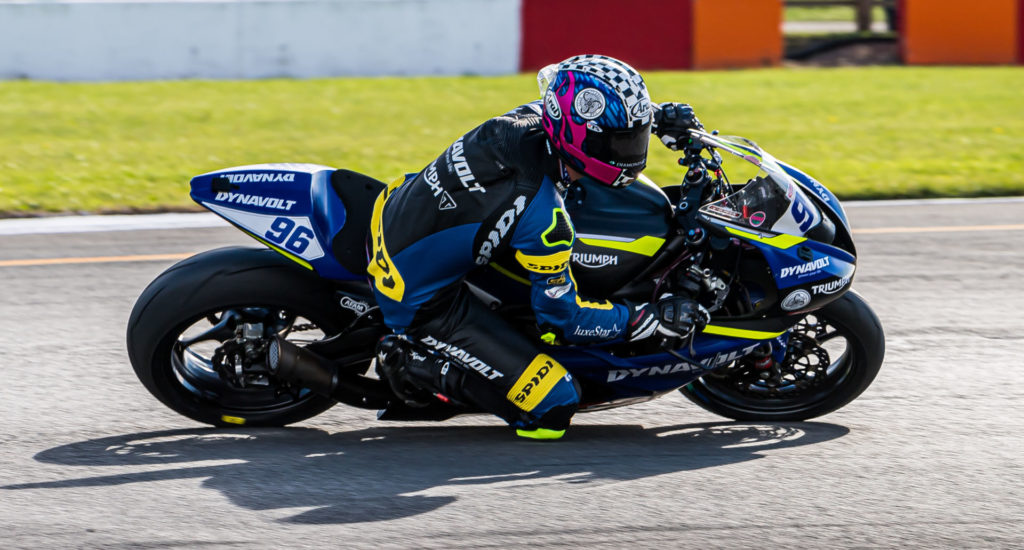 The British Supersport Championship has been running under these "Supersport Next Generation" rules in 2021, but so far only Triumph has fielded a Supersport Next Generation machine, the 765cc Street Triple RS. As of post time, Dynavolt Triumph factory riders Kyle Smith and Brandon Paasch have won two races and finished on the podium a total of seven times in 20 races. Kawasaki-mounted Jack Kennedy, meanwhile, leads the series with six wins and nine additional podium finishes.
Starting in 2024, all machines entered in Supersport must be equipped with a Ride-by-Wire throttle system, something the Suzuki GSX-R600 and Kawasaki ZX-6R do not currently have.