Rancho Cucamonga, CA: Dunlop's all-new Mutant is what you might expect: A mutation of unique components that create one of the most versatile street tires Dunlop has ever produced.
The Mutant is the latest addition to Dunlop's premium performance product line. With an aggressive tread pattern customizers will love, a high-level of grip rain or shine, plus high mileage, the Mutant packs a broad portfolio at a high-performance level. Perhaps the best news: the Mutant is available in a host of sizes that fit more than 250 different motorcycle models available in the U.S.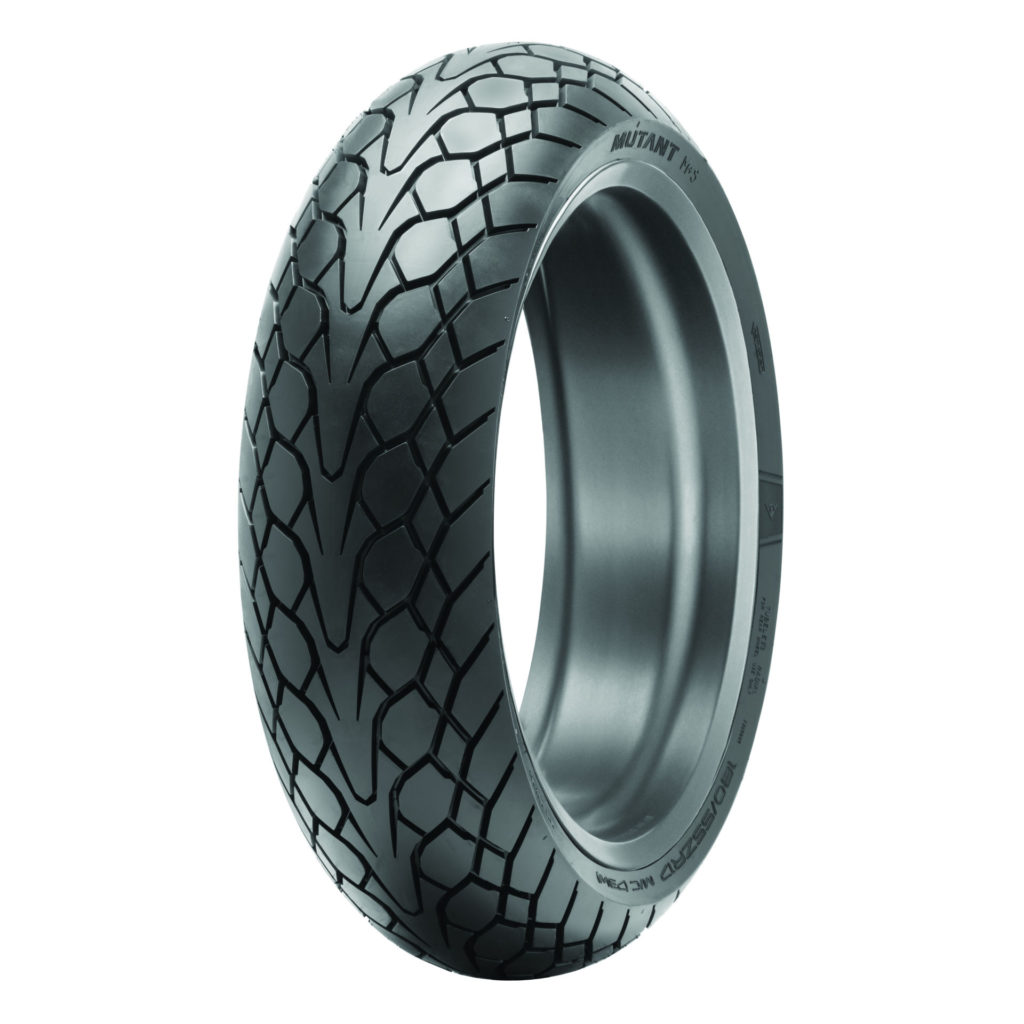 Combining lightweight, Jointless Belt construction, Apex technology—a special sidewall treatment that increases braking and cornering stability—and Dunlop's exclusive MT Multi-Tread™ technology that combines high mileage with plenty of side grip, the Mutant offers nimble handling, a compliant ride, high mileage, and lays down a big footprint for extra grip.
MT Multi-Tread in the rear tire allows the Mutant to provide additional mileage compared to single compound tires, which makes the Mutant ideal for touring and commuting, and the high-grip lateral compounds on each shoulder give the Mutant full sport tire capabilities.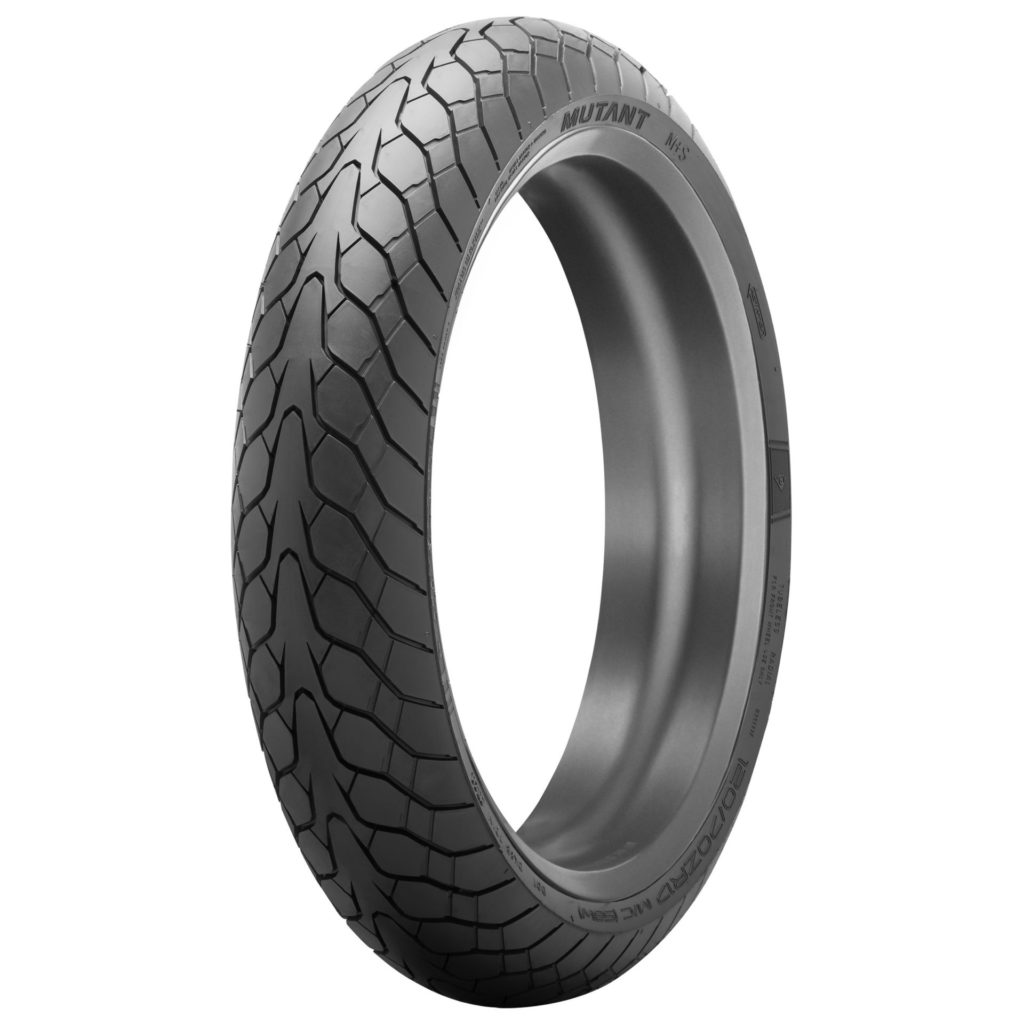 The combination of a high silica compound—which increases grip in wet conditions—and deep tread that channels off water like nothing short of Dunlop's racing rain tires, help give the Mutant exceptional performance in the rain.
Along with its aggressive looks and performance, the Mutant is available in a host of sizes that fit more than 250 different motorcycle models. With such a huge volume of fitments and a high level of mileage and performance, the Mutant is an ideal all-around tire with capabilities few tires can match.
Technology: 
MT Multi-Tread 
Dunlop's patented MT Multi-Tread technology in the rear-tire uses a high-mileage compound in the center of the tread for maximum mileage, and high-grip lateral compounds on the shoulders for maximum grip and performance. Multi-Tread helps deliver the best of both worlds: class-leading mileage, and cornering grip that rivals purpose-built sport tires.
JLB
Jointless Band technology uses a continuously wound belt within the tire carcass, limiting dynamic growth and making handing more consistent.
4ST
4 Seasons Technology combines ply materials and hi-silica compounds with deep, uniquely shaped tread grooves to displace water for maximum traction in wet conditions.
RPC
Rayon Ply Casing material allows the Mutant to warm up quickly and helps increase mileage.
Hi Silica
A high silica compound ratio promotes tread flexibility, especially at low operating temperatures, increasing wet and dry grip, and mileage.
About Dunlop Motorcycle Tires
Dunlop is the largest supplier of original equipment and replacement motorcycle tires in the U.S.A. For more information, visit www.dunlopmotorcycletires.com.