For 2023, the Daytona 200 Monument on the Boardwalk in Daytona Beach, Florida, is celebrating 21 years of preserving the history of the iconic Daytona 200 motorcycle race. From the Beach to the Speedway, the Daytona 200 Monument honors the great men and women who have participated in this historic event.
This year we are inducting five important people along with Daytona 200 Champion and longtime racer Michael Barnes and former racer, CCS\ASRA Director, and Daytona 200 promoter Kevin Elliott.
We are soliciting funds to make this happen. Your generous tax-deductible contribution for these beautiful granite plaques is appreciated. To make your donation, go to www.daytona200monument.com now.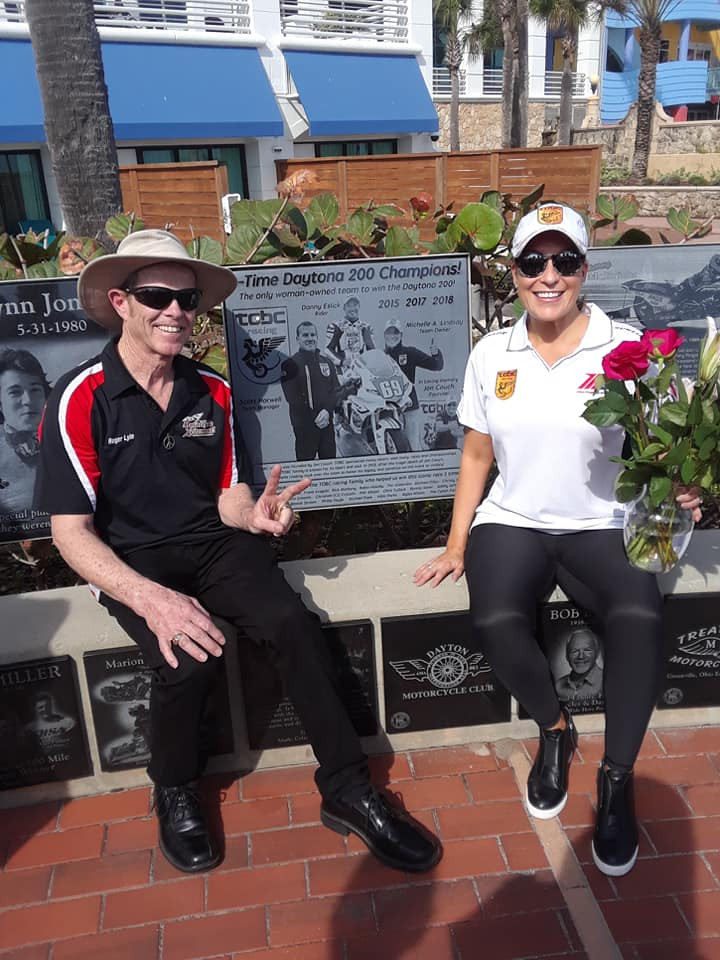 We invite everyone to the Daytona 200 Monument celebration on Wednesday, March 8, 2023 at 10:00 a.m. local time.
Cristy Klamfoth
Daytona 200 Monument
614-579-5512