Chris Peris, originally from Calgary, Alberta, Canada, is the Lead Instructor and a co-owner of Yamaha Champions Riding School (YCRS).
Prior to joining YCRS, Peris was a successful professional racer.
Peris was the first Canadian to qualify for a FIM 125cc Grand Prix World Championship race, won a Canadian National 600cc Sport Bike race, finished on the podium in a Canadian Superbike race, won an AMA Pro Daytona SportBike race, finished on the podium in an AMA Pro Superstock race, was the first Canadian to score points in the FIM Supersport World Championship, and has won several WERA/N2 Racing National Endurance Championships with Sam Fleming's Army of Darkness.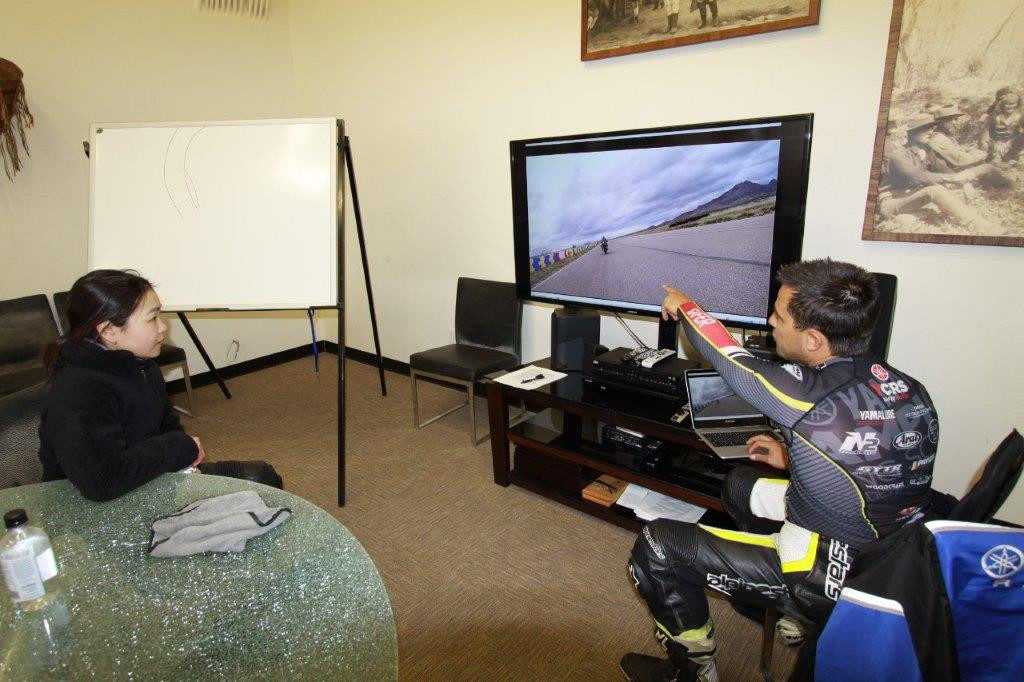 Five of Chris Peris' Best Riding Tips
Think of the tire as having 100 points of traction to share among lean angle, brake, and throttle. The more points you devote to leaning, the fewer points left for braking and accelerating. The more points you want to use to accelerate, the more lean angle points you have to take away.
Radius = miles per hour. The faster you go, the wider your turning radius. So if you want to change direction quickly or tighten a turn, slow down.
Look ahead and scan back. Constantly exercise your depth perception.
Tie your eyes to your throttle. As soon as you get direction (i.e. you're parallel to the apex) and you see your path out of the turn, steadily get on the throttle and accelerate.
Less for longer. Always use smooth, gentle inputs. If you're braking for a turn, look ahead so you can brake with less strength but for a longer period of time, increasing the fork compression. If you're accelerating out of a turn, roll on the throttle steadily. Don't yank it open and release all the traction and power you had built up in your front tire.