ZERO MOTORCYCLES INTRODUCES NEW BATTERIES, SOFTWARE
PERFORMANCE UPGRADES, AND ALL-NEW 2022 ZERO SR
Massive battery capacity increases and industry-first software marketplace for
motorcycles highlight advances in the 2022 Zero Model Line
SANTA CRUZ, Calif., (Nov. 4, 2021) – Zero Motorcycles, the worldwide leader in
electric motorcycles and powertrains, today announced significant upgrades to their
core differentiating technologies as well as several new products for the 2022 Model
Line. Headlining that release is the massive improvements to the company's largest Z-Force lithium-ion batteries. Zero has boosted the energy density in its batteries to build
upon its already best-in-class standing by up to 20%. Thanks to significant advances in
battery design and architecture, these improved power packs come in two standard
capacities of 14.4+ kWh and 15.6+ kWh. The "+" designation noted in the pack size
indicates additional capacity increase opportunities of up to 17.3 kWh. The larger 15.6+
kWh battery configuration will be available on the premium street models of the 2022
SR/S and SR/F and the 14.4+ kWh will come on standard SR/S and SR/F as well as the
all new 2022 SR. All three models will be able to increase their capacity through a
revolutionary on-demand upgrade exclusive to Zero Motorcycles. Maximizing the
capacity of the new batteries through those upgrades and combining it with the optional
Power Tank creates nearly 21 kWh of onboard energy storage. This breakthrough
represents a new high-water mark for Zero's onboard battery capacity and delivers an
industry-leading 227 miles/365 km of city range and 113 miles/182 km at 70 mph.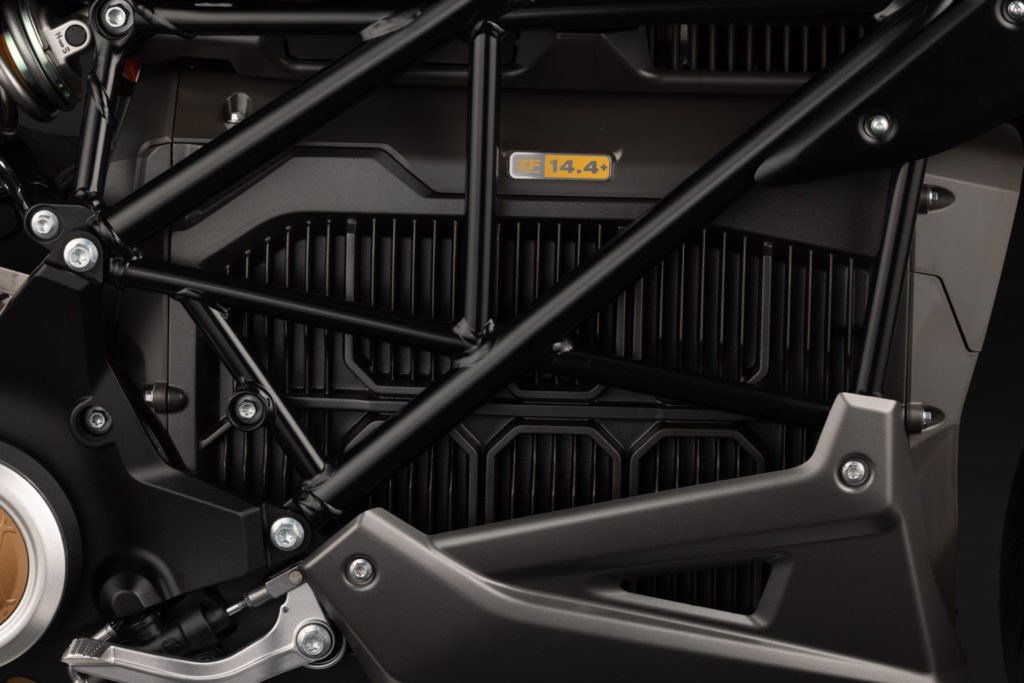 "Being the brand that both defined and continues to lead the category of electric
motorcycles means that we have the responsibility to push the boundaries of what is
possible in electric powertrains. We consistently work to deliver massive steps forward
and not just incremental improvements to our powertrains and our products," said Sam
Paschel, CEO of Zero Motorcycles. "As part of that effort, a relentless focus on range
improvements, driven by battery capacity and powertrain efficiency, provide the
foundations that allow us to transform the rider's experience and drive acceleration in
electric vehicle adoption and sales. These leaps forward in battery technology in our
2022 model line have set a new standard for Zero Motorcycles."
On-Demand Upgrades with the Cypher Store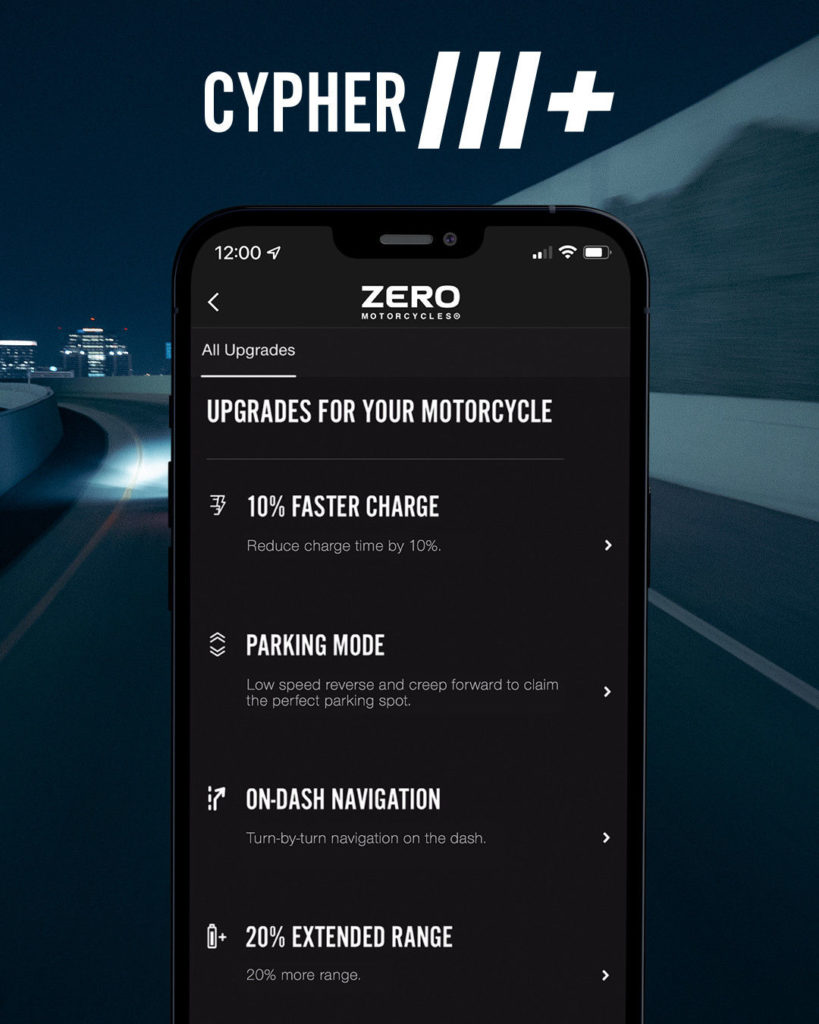 Owners will unlock these additional battery capacities through the brand new Cypher
Store. The Cypher Store is an on-demand marketplace of feature upgrades for Zero
Motorcycles. It represents a major breakthrough in vehicle adaptability and a first for the
powersports industry. These latest software innovations are made possible by Zero's
proprietary Cypher operating system. The latest iteration of the ground-breaking Cypher
III+ operating system comes standard on 2022 SR/F, SR/S and the all-new 2022 SR
models. Cypher III+ also grants owners of those motorcycles access to a suite of range,
performance, and feature upgrades on the Cypher Store. Accessible with the tap of a
finger, the Cypher Store features a variety of performance options, available either
through the Zero Motorcycles mobile app or online at
www.zeromotorcycles.com/cypherstore. Included as part of the initial list of features
upgrades to be released in Q1 of 2022 are the following:
• Faster Charging
• Extended Range
• Speed & Performance Boost
• Park Mode, Heated Grips
• and On-Dash Navigation.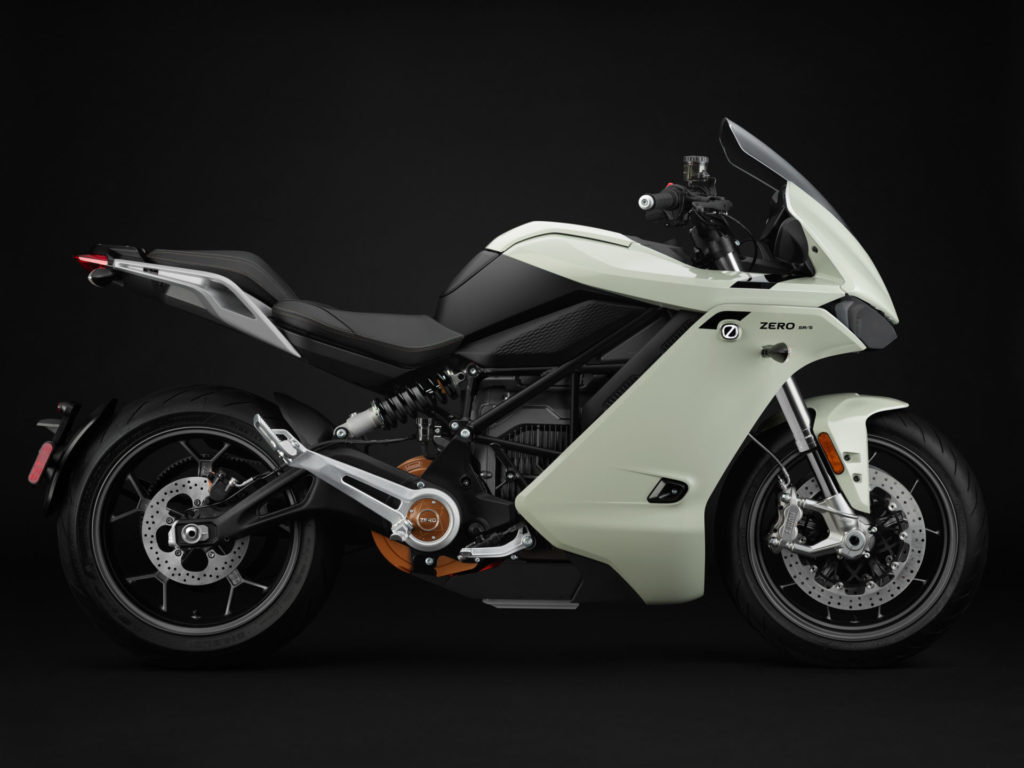 All of these upgrades are optional for 2022 SR/S, SR/F, and SR with more features and
expanded model compatibility planned for subsequent model years.
"The opportunity to customize your motorcycle on-demand is nothing short of
revolutionary in the powersports industry," said Jeremy Kent, GM of Software and Parts
& Accessories for Zero Motorcycles. "We've created the ability to instantly improve the
performance of our products without much more than a Wi-Fi signal, offering a dramatic
shift in how Zero's motorcycles can grow and evolve along with the owner."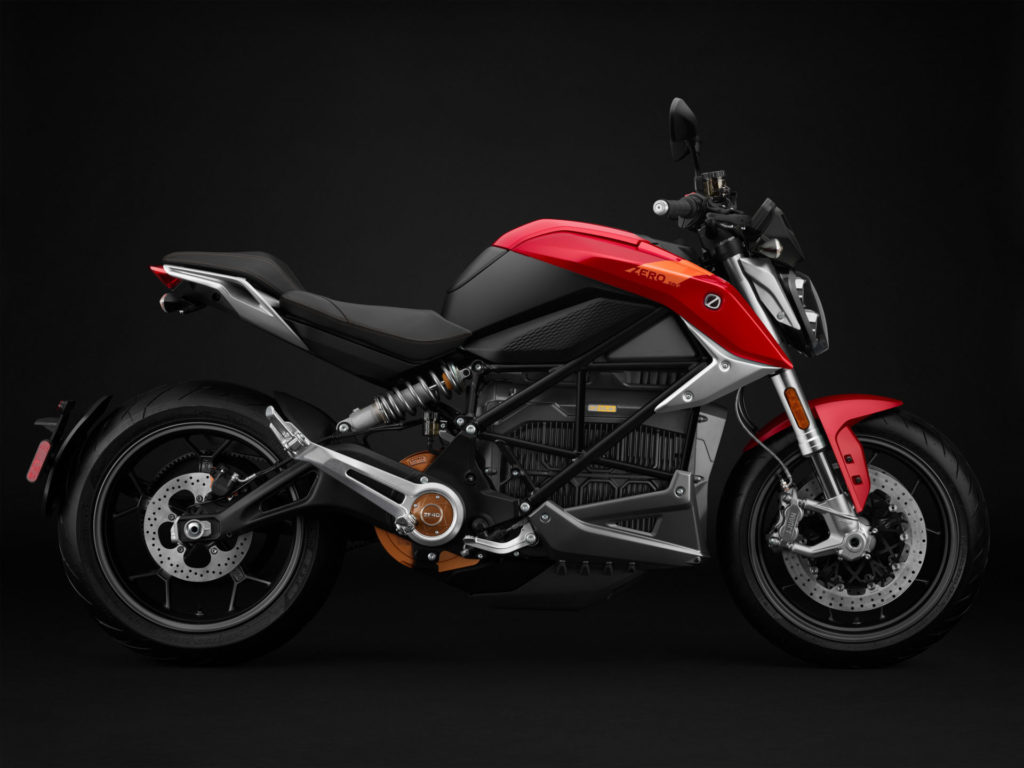 All Cypher Store upgrades will be available for purchase and installation on the Zero
Motorcycles mobile application, website, or even directly from any Zero Motorcycles
dealership worldwide by early Spring 2022.
Zero Motorcycles 2022 SR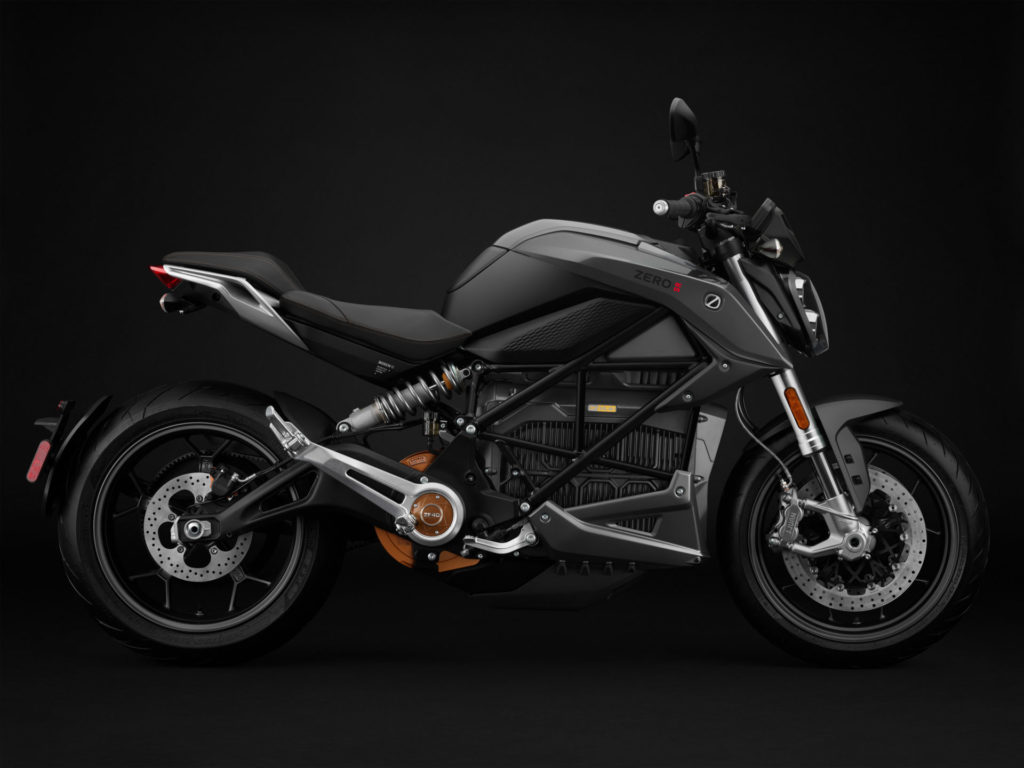 Game-changing new battery technology and access to Cypher Store upgrades headline
the long list of improvements to the 2022 SR. The original electric street motorcycle, the
SR, is one of Zero's most successful and longest running models. and The 2022 SR
improves on that historic model in every way. Built on Zero's distinctive exposed steel
trellis frame, the 2022 SR shares the performance DNA of Zero's most premium options
at a more affordable price.
"The SR is the motorcycle that really established the electric naked street category and
it's significant that it be the first model to introduce all of these new technologies," said
Abe Askenazi, CTO of Zero Motorcycles. "Now, with the array of never-before-seen
features, the SR is the most adaptable motorcycle ever and is poised to maintain its
prominence for years to come."
The 2022 SR is powered by the proven ZF 75-10 motor tuned to deliver 122 ft-lb of
torque, 74 hp, and reaches a top speed of 104 mph. Enabling the Speed & Performance
Boost via the Cypher Store unlocks the full capabilities of the motor as well as upgrades
the SR to Advanced Bosch Motorcycle Stability Control, which adds cornering
capabilities to its existing straight-line ABS, traction control, and drag torque controls.
When equipped with all available Cypher Store battery capacity upgrades and the
additional Power Tank accessory, available in early 2022, the SR's total battery capacity
can be increased to 20.9 kWh- Zero's largest onboard battery capacity ever. Also new
to the SR is the ability to charge from the public EV charging network via standard
J1772 connections. The 2022 SR comes in Thermal Red, retails for $17,995, and will
ship to Zero Motorcycles dealerships worldwide through Q1 2022.
About Zero Motorcycles
Zero Motorcycles is the global leader in electric motorcycles and powertrains. Designed
and crafted by hand in California, Zero Motorcycles combines Silicon Valley technology
with traditional motorcycle soul to elevate the motorcycling experience for intelligent,
innovative riders around the world