Yamaha Champions Riding School Announces Partnership with OMNEdiem
Millville, NJ – Yamaha Champions Riding School is proud to announce a unique partnership with  OMNEdiem, a new kind of dietary supplement company focused on high performance athletes. Yamaha Champions Riding School's mission is to grow the sport of motorcycling through world class rider education and the corner stone of proficient riding is mental focus and physical fitness. The OMNEdiem brand is advancing integrative nutritional strategies by providing high performance athletes with innovative dietary supplements that address under-served and emerging needs to better address the mental and physical performance requirements of high-performance motorcycle riding.
"We never get on a motorcycle without putting ourselves fully in the moment," said YCRS CEO Nick Ienatsch. "The number one reason we fall off a motorcycle is a lack or loss of focus. Sometimes this can come from physical exhaustion, especially in racing. If we can improve our focus, processing speed, and physical fitness with dietary supplements, this will help make us safer, faster more proficient motorcycle riders."
Founded by an international team of dietary supplement industry veterans in cooperation with Dr. Charles Williams, OMNEdiem is deeply committed to scientific validation, consumer education, and product innovation. With multiple studies underway and a full new product pipeline, OMNEdiem is poised to supply athletes and trainers with unique products that fulfill under-served needs. From OBSIDIAN brain performance and protection support to innovative essential amino acid complex for lean muscle gains, or the upcoming line of savory ATProteinpowders, the OMNEdiem brand offers high performance athletes of all ages unique and effective dietary supplements to seize every day.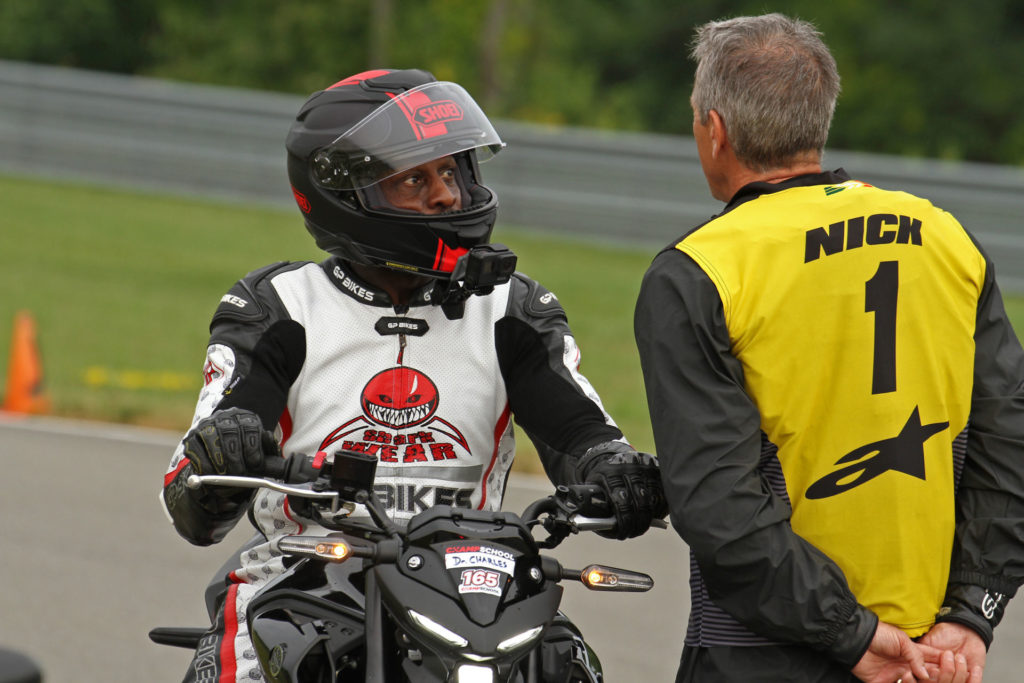 "OMNEdiem Performance Nutrition is excited to partner with Yamaha Champions Racing School," said OMNEdiem CEO Cai Berg. "As avid motorcycle enthusiasts and multi-time graduates of the school, we saw a need for high performance dietary supplements in this segment and our products are a perfect fit for the ChampSchool curriculum's emphasis on mental focus and physical fitness. Supplying critical performance nutrition products to support riders, staff and students is key to meeting and exceeding their goals for excellence both on and off the track."
Learn more about OMNEdiem at www.OMNEdiemsports.com and learn more about Dr. Charles Williams at www.brainsreserach.org
About Yamaha Champions Riding School:
Yamaha Champions Riding School (ChampSchool) is the nation's premier motorcycle training program. ChampSchool is the evolution of the Freddie Spencer High-Performance Riding School and is led by racer, author, and former right-hand man of Spencer, Nick Ienatsch and national endurance champion Chris Peris. ChampSchool uses "Champions Habits" to teach all riders the skills and techniques used by the top riders in the world to go faster safer, while concentrating on the way in which modern motorcycles are designed to be ridden. ChampSchool is dedicated to making all motorcycle riders safer and more in control of their riding, no matter what type of riding they do. For more information visit www.champschool.com
Yamaha Champions Riding School is proudly sponsored by: Yamaha Motor Corporation USA, Dunlop Motorcycle Tires, Arai Helmets, YamaLube, GYTR, OMNEdiem, Chatterbox, GB Racing, ModOp, Chickenhawk Tire Warmers, Techspec, Payless Rental Cars, and N2 Trackdays.
For Information:
Yamaha Champions Riding School – www.champschool.com
855-RIDEYCRS