Yamaha Champions Riding School Announces ChampU – A Complete Online Riding Curriculum.
Charleston, SC – Yamaha Champions Riding School, the premier riding school in North America, is proud to announce ChampU. ChampU is an affordable, complete video curriculum based on our critically acclaimed two-day ChampSchool and available to anybody with an internet connection. The core curriculum consists of over 40 videos, 30+ drills and 40 quizzes that serve as a video textbook to change your riding life as a new rider, track day rider, or serious racer.
"We believe the sport of motorcycling is suffering because a lack of quality rider education," said ChampSchool CEO Nick Ienatsch. "New riders are being sent out on the roads unprepared to confidently and completely control the motorcycle. This lack of education is so prevalent that it has created a seemingly endless stream of myths and half-truths even among experienced riders. Uneducated or miseducated riders are falling down, having a bad time, and quitting the sport. This is a serious problem."
Yamaha Champions Riding School was founded in 2008 to teach riders the skills, mindsets, and techniques of the best riders in the world. A curriculum was designed around these "Champions Habits" and they are scalable to any level of riding experience and riding goals. Over the last thirteen years the school has enjoyed incredible success teaching thousands of riders.
Yamaha Champions Riding School is not cheap. Hiring world class instructors, maintaining a fleet of top-level motorcycles, renting suitable facilities, and moving all of this around the country is expensive. The high cost of tuition combined with geographic limitations served as a major obstacle for reaching a large number of riders around the world.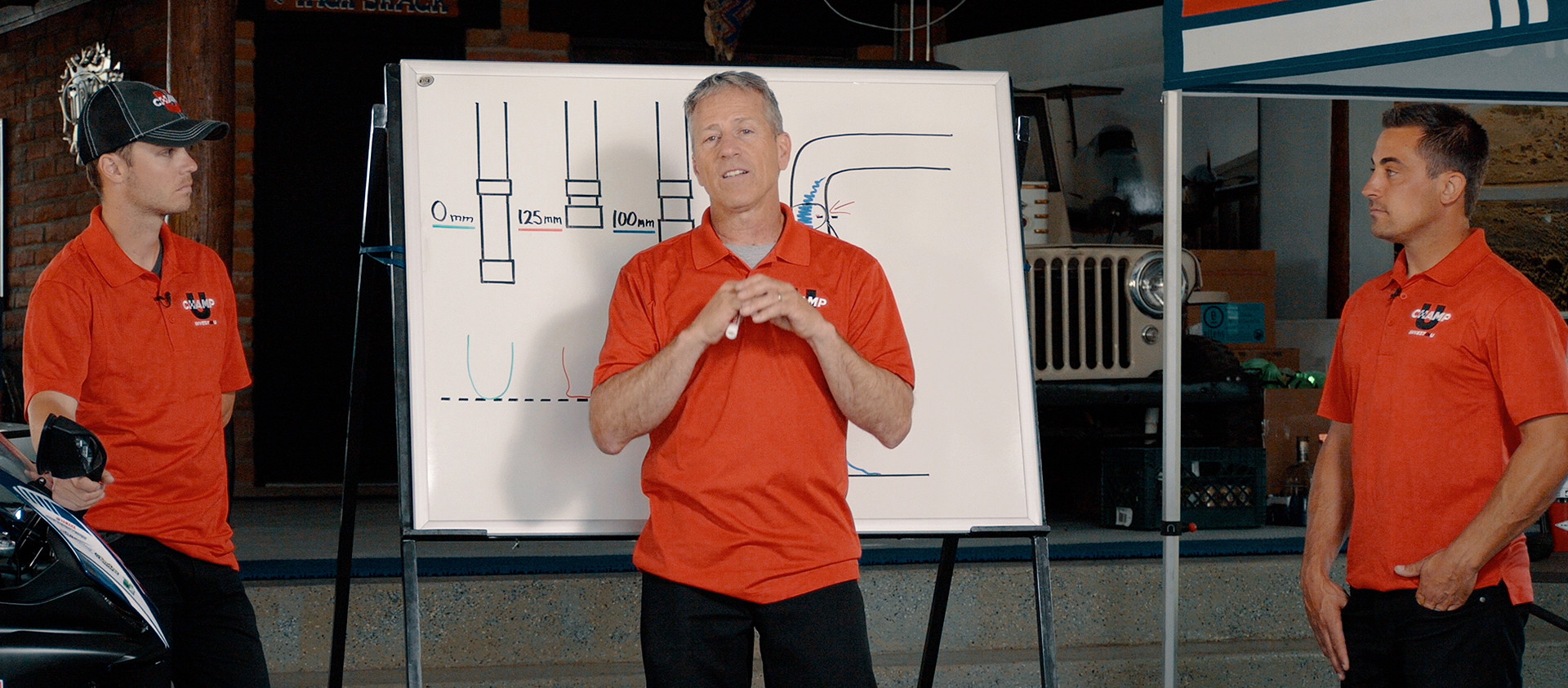 "We designed ChampU to overcome the two primary objections to acquiring quality motorcycle education beyond the basic rider course," said Ienatsch. "ChampU allows us to reach more riders with our 'Champions Habits' message, to correct the myths and half-truths with proven techniques and skills used every day by the best riders in the world. The core curriculum is aggressively priced with an intro price of only $49.99 and once purchased the curriculum is available forever to be referenced over and over again. We have an ambitious expansion plan with new content coming on-line on a regular basis. Price and location are no longer a barrier to quality riding education."
Sign Up Today at www.champschool.com
About Yamaha Champions Riding School:
Yamaha Champions Riding School (ChampSchool) is the nation's premier motorcycle training program. ChampSchool is the evolution of the Freddie Spencer High-Performance Riding School and is led by racer, author, and former right-hand man of Spencer, Nick Ienatsch and national endurance champion Chris Peris. ChampSchool uses "Champions Habits" to teach all riders the skills and techniques used by the top riders in the world to go faster safer, while concentrating on the way in which modern motorcycles are designed to be ridden. ChampSchool is dedicated to making all motorcycle riders safer and more in control of their riding, no matter what type of riding they do. For more information visit www.champschool.com
Yamaha Champions Riding School is proudly sponsored by: Yamaha Motor Corporation USA, Dunlop Motorcycle Tires, Alpinestars, Arai Helmets, YamaLube, GYTR, OmniDeim, Chatterbox, GB Racing, ModOp, Chickenhawk Tire Warmers, Techspec, PSR, Payless Rental Cars, Motion Pro, and N2 Trackdays.
For Information:
Yamaha Champions Riding School – www.champschool.com
855-RIDEYCRS