Outspoken ahead of Phillip Island
For the final time before track action commences for the 2023 WorldSBK season, riders took to the microphone and as usual, didn't hold back
The 2023 MOTUL FIM Superbike World Championship is revving up and with less than 24 hours to go until the first green light of the year, the feeling in the paddock is a special one. What is set to be one of the most action-packed seasons ever is on the horizon, but what did the key stars ahead of the season make of it all? Here are some of the biggest headlines from Thursday's debriefs.
Alvaro Bautista (Aruba.it Racing – Ducati): "I don't think I am the favourite…"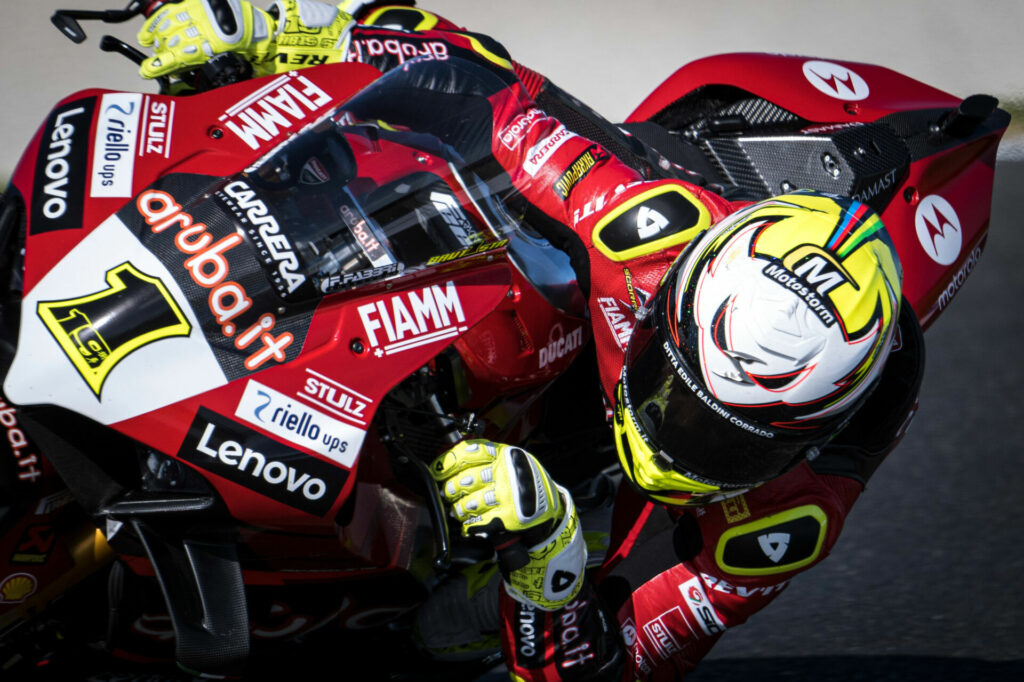 "I don't think I am the favourite. There are a lot of very fast riders especially in the Championship. I feel like the #1 is a personal motivation, a personal challenge, so I feel strong to defend the title with the #1. Defending the Championship is more difficult. When you are fighting for the Championship, you go to beat the other riders. Now you are the one to beat. I loved 'The Return' because it's a really nice story from my 2022 but also having some memories from my beginnings, when it was really hard for me to start in the World Championship. I felt a lot of emotion when I watched it every time. I didn't watch it just once; I watched it many times. It's very emotional to watch it every time!"
Jonathan Rea (Kawasaki Racing Team WorldSBK): "We still have a lot of work to do… #1 is heavy"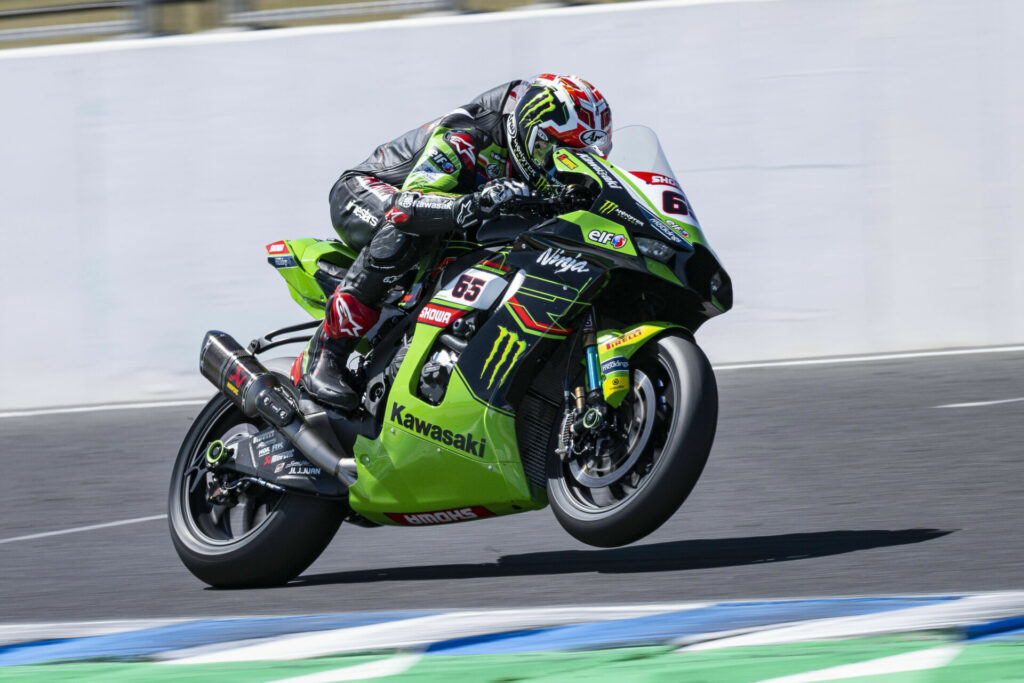 "The conditions we faced in November where we were very strong are much different to what we face now. Through the winter, we haven't been able to test with more than 40 degrees on the track and that's what we're facing out there with internal tyre temperatures being even higher than normal, so we just need to see. I feel like I can be in the battle for the podium and if we can put a good weekend together, we should be able to at least fight for that, but we still have a lot of work to do, and I am looking forward to seeing where we actually are.
"Alvaro's a professional guy and managed 2022 very well. I know from experience that the #1 is heavy; I had a great season in 2015 and then 2016 was a disaster. Alvaro's a lot older than I was and he has a great package, so he should be OK. The expectation is to be there; you're 'the guy' and not the underdog and there's a feeling that you have to keep being there. You're at the top and the only way is down; that pressure is tough. It almost becomes about the fear of losing again. Sometimes, it can work for you or against, but I'm sure he's got it all sorted."
Toprak Razgatlioglu (Pata Yamaha Prometeon WorldSBK): "The situation is very bad in Turkey… I went for two days to help"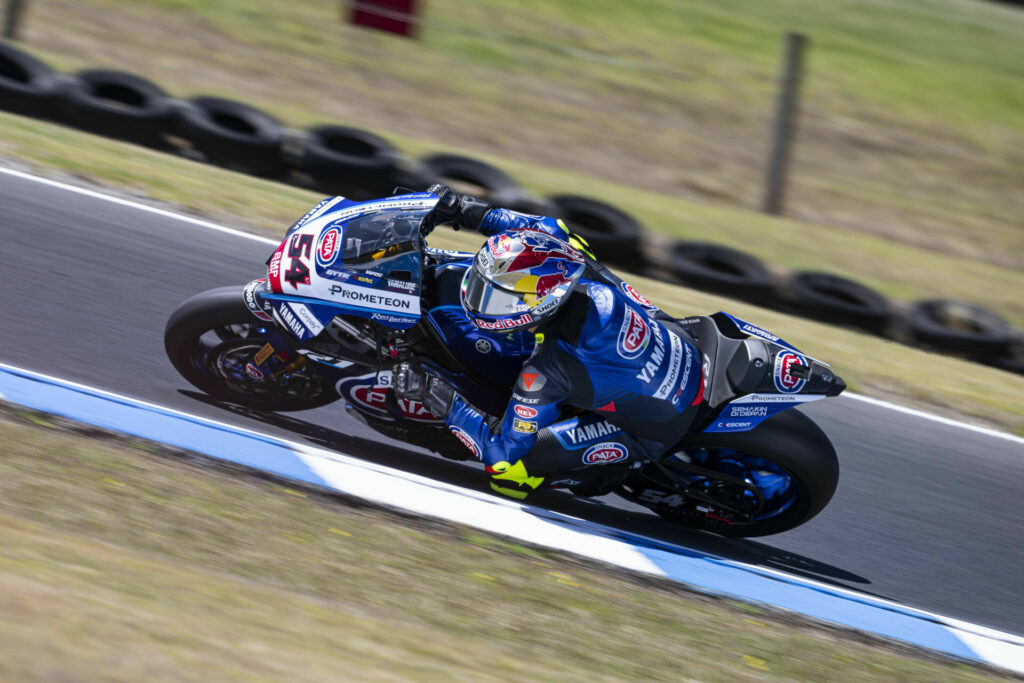 "I feel the biggest improvement has been corner exit and acceleration, as we need this for 2023. Last year, I felt pressure with the #1 but I'm happy to be back with the #54. The situation is very bad in Turkey at the moment and again, yesterday, a 6.4 magnitude earthquake. I don't understand why it won't stop. I hope that this weekend, we can win and maybe I can share my bonus in Turkey. I went for two days to help, and I was sleeping in the car because all the houses were destroyed and there are no hotels. Although you see it on the TV, I directly saw that everywhere is destroyed. It's not easy for me either; I am here and it's not possible to help."
Scott Redding (ROKiT BMW Motorrad WorldSBK Team): "First couple of tests were quite difficult… I live for the racing"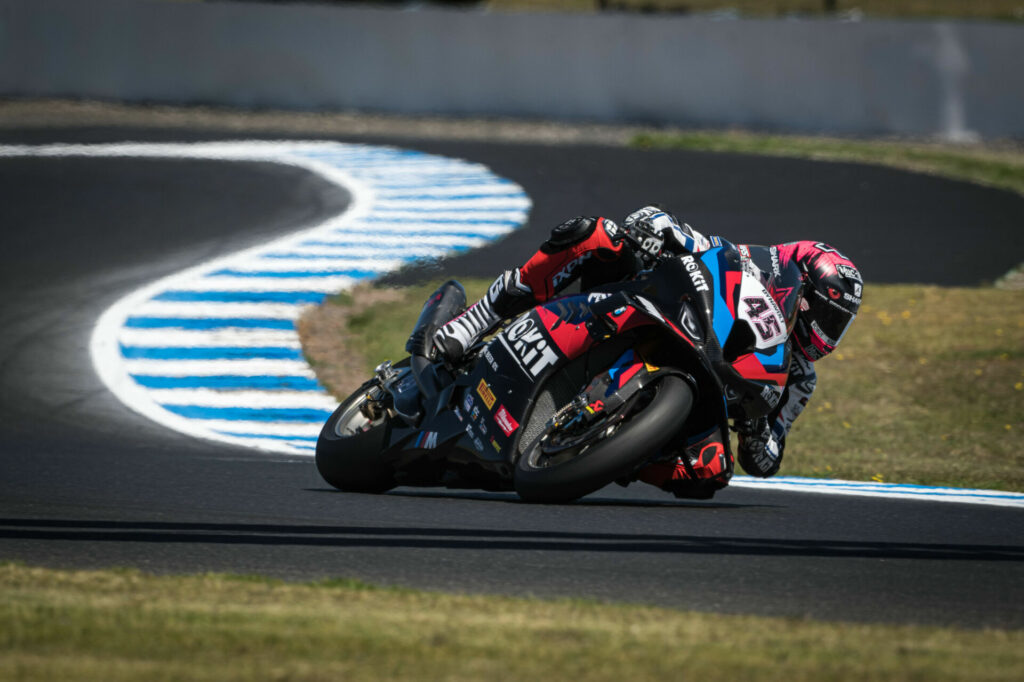 "The first couple of tests were quite difficult here at Phillip Island was kind of hard, just trying to find the feeling again with the new bike was difficult. I was taking it very gently. It's only testing, and the race is coming and it's always different. We tried a lot of things on the bike with electronics and setup and stuff like that but, to be honest, we came back to our base at the end of last year. It's good and bad. It means the progress is not as much as we want but we have as good a package as last year. The updates we have with the fairing, engine and stuff is going to help us especially in hotter conditions. Overall, just happy to get underway and get testing done. I live for racing."
Iker Lecuona (Team HRC): "I don't know if we are ready to race"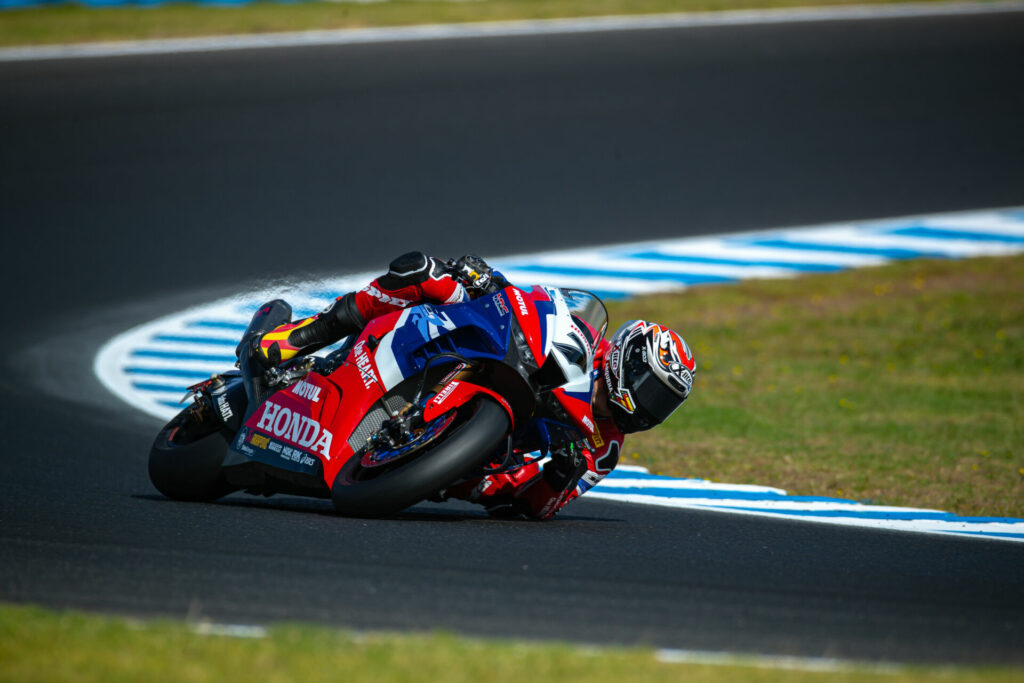 "Finally, we have a race weekend but, if I'm honest, I don't know if we are ready to race. We struggled a lot during the winter. We improved a little, but we don't know exactly what the level is until now. We will see during this weekend how we're doing. We improved a lot over race distance. Last year, we struggled a lot at the end of the race with the tyre. We always destroyed the tyre and overheated it. This year, in the winter, we worked a lot in this area. All the new material we have helped us to give this level, especially at the end of the race. For now, we can't have a fast lap. I always had seven or eight tenths with a new tyre if I pushed like crazy but now, I don't feel like this; I feel like I can only improve three or four tenths but pushing over the limit and maybe you can have a mistake or a crash. We are on the limit with a new tyre a little but so we need to understand why."
Remy Gardner (GYTR GRT Yamaha WorldSBK Team): "No better place to start than at home"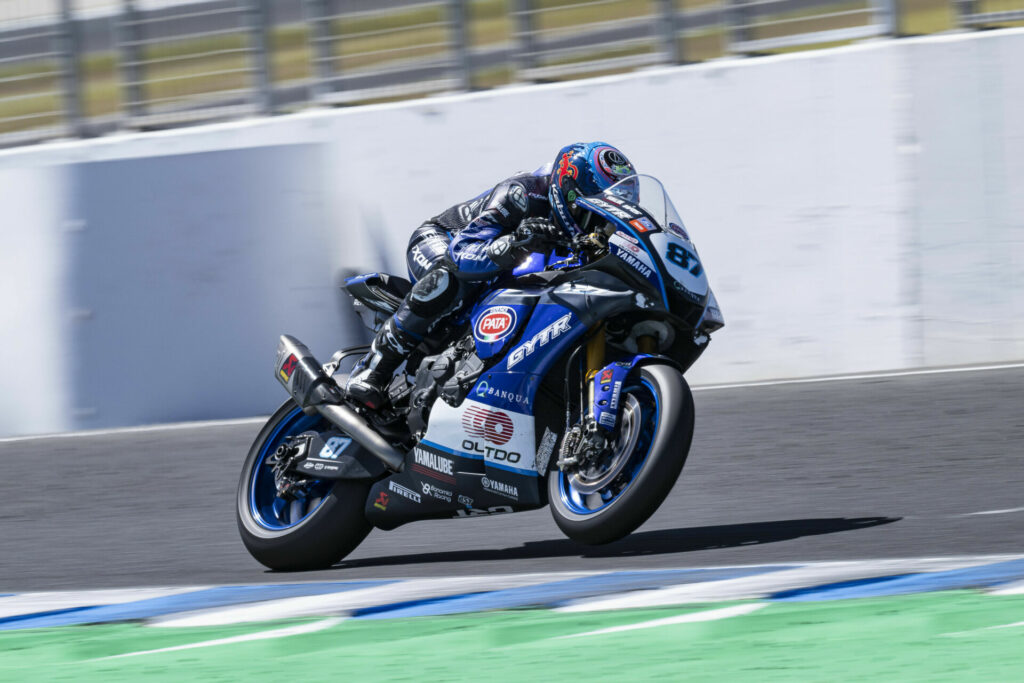 "It's been a good pre-season and I enjoyed riding the bike. There's no better place to start than at home so I'm really looking forward to it. The strong points are, I think, the bike turns pretty well at the front and it's a good braking bike. I think it's missing a little bit of traction and a little bit of engine compared to the other manufacturers. It's a good bike, really happy with it. There's still a lot more potential I can get out of it. It's another thing that I need to get used to and learn. This week's going to be a big learning curve for me. Three races are definitely something very new and I'm just taking it step by step. I think being in the top six or seven can be possible."
Danilo Petrucci (Barni Spark Racing Team): "I always wanted to come to race in WorldSBK!"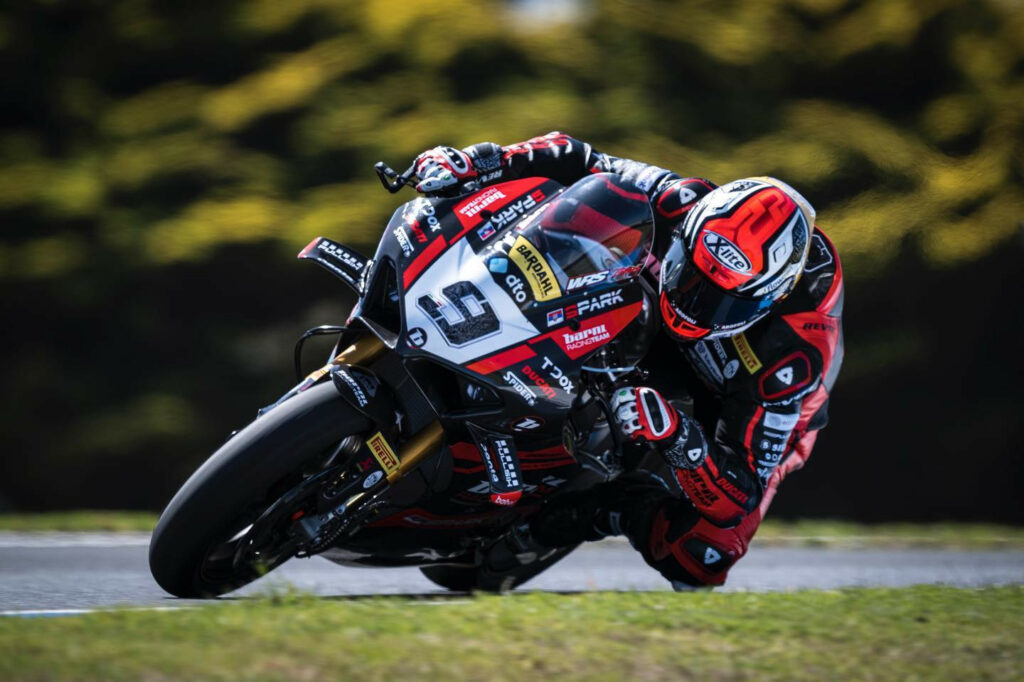 "I always wanted to come one day to race in WorldSBK! The Championship is getting stronger and the fight for the title last year was huge. I said to myself, 'why don't I watch the races closer?', so I decided to join this Championship and I am really happy. I'm still worried about the single lap time with the new tyre. The race simulation was OK; managing the tyre was quite a big challenge but I felt good. I was used to giving all I had in one race in MotoGP™, so that on one night, I could enjoy my team and friends and have two or three beers! Then last year, I went to MotoAmerica, and I said, 'oh no! I have one more race!' and now, we have three!"

Oli Bayliss (D34G Racing): "If we can come away with a top five, I think it'll be a good weekend!"
"I'm really happy with the team. I'm comfortable and they've been very welcoming. We're at my home round, I've done a lot of laps here, but we're racing against some very experienced guys. I think the goal for me, and the team would be that if we can come away with a top five, I think it'll be a good weekend for us. Of course, I want to do more, but I have to be realistic. Working with Davide, he always has some little tips and tricks – it's kind of like working with my dad! Giovanni Crupi has a lot of experience on the technical side so it's good looking over the data with him. The goal for the year is high. I want to be fighting in the top six, if not the top eight, in every race."
Five riders from the MOTUL FIM Superbike World Championship ventured to the beach to enjoy some surfing with local surf legend Glyndon "Ringa" Ringrose.
Home heroes Remy Gardner (GYTR GRT Yamaha WorldSBK Team) and Oli Bayliss (D34G Racing) led the way down at Smith Beach with Eric Granado (MIE Racing Honda Team), Garrett Gerloff (GYTR GRT Yamaha WorldSBK Team), Xavi Vierge (Team HRC) and Andrea Mantovani (Evan Bros. WorldSSP Yamaha Team) joining them in switching the track for water and their bikes for a surfboard.