2023 Kawasaki Puccetti Racing Team presentation
Kawasaki Puccetti Racing presented its 2023 line-up on Sunday 5 February in Reggio Emilia, Italy.
It was a wonderful evening, which took place in the distinguished setting of "Ruote da Sogno", with its vintage cars and motorcycles. The event provided sponsors of Manuel Puccetti's team with the opportunity to meet the team members, not least the riders – or rather the re-confirmed Can Öncü and "new-entry" Tom Sykes; a perfect combination that sees the young and emerging rider paired with a former WorldSBK champion, who brings his talent and great experience to the team.
The duo unveiled the liveries of their ZX-10RR Superbike and ZX-6R Superport bikes and joining the team on stage were top management figures from Kawasaki Italia.
Now that the winter tests are complete and the presentation made, everyone's thoughts are on the first race weekend of the season, which will begin in less than three weeks in Australia. The show is about to start.

Manuel Puccetti commented:
"It was a really nice evening. I was pleased to meet all the team's sponsors and supporters and introduce them to our riders and technicians who I want to thank for all their hard work over the winter. In Supersport our goal is to aim for the title with Can Oncu and help him achieve his first race win. In Superbike we will be doing our best to exploit Tom Sykes' significant skills. We are all now focused on the season-opener in Australia."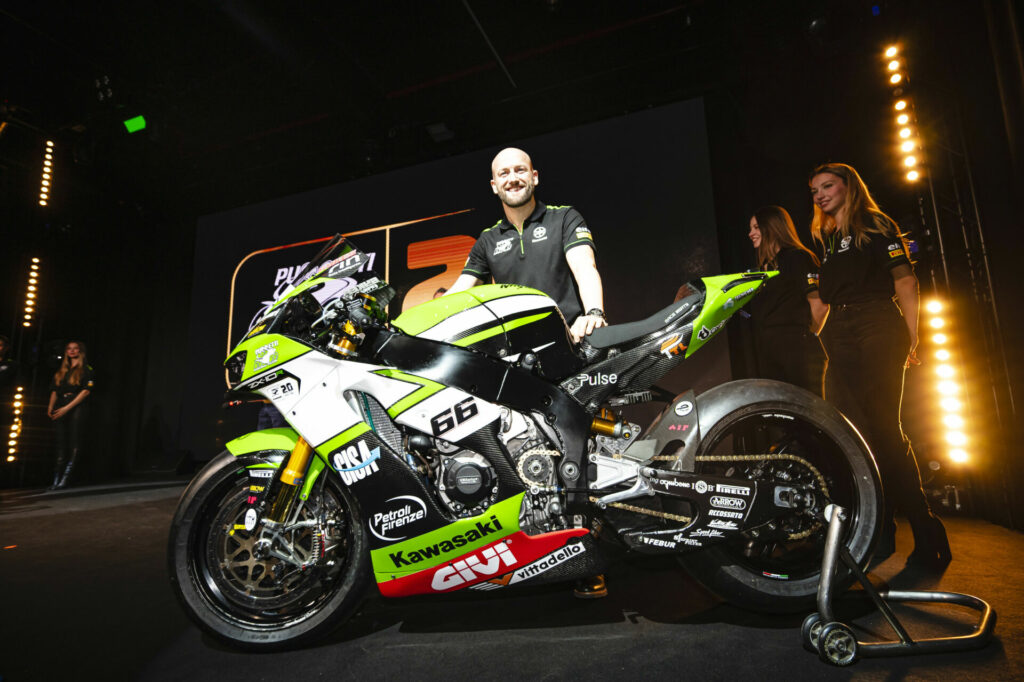 Tom Sykes
"The presentation was fantastic, in true Italian style. A great location, lots of people and some good food to enjoy. Everything was organised in the best possible way, and I congratulate Manuel and his staff. It was nice to meet our sponsors and I was able to appreciate that they are really close to us and follow us with passion.
"My first goal during winter testing was to settle in and get to know the team. We definitely achieved that, as I feel very comfortable with them, and that's another reason why the tests went well. There is still some work to do but we have laid the foundations for a good season. I feel confident ahead of the first Philip Island round."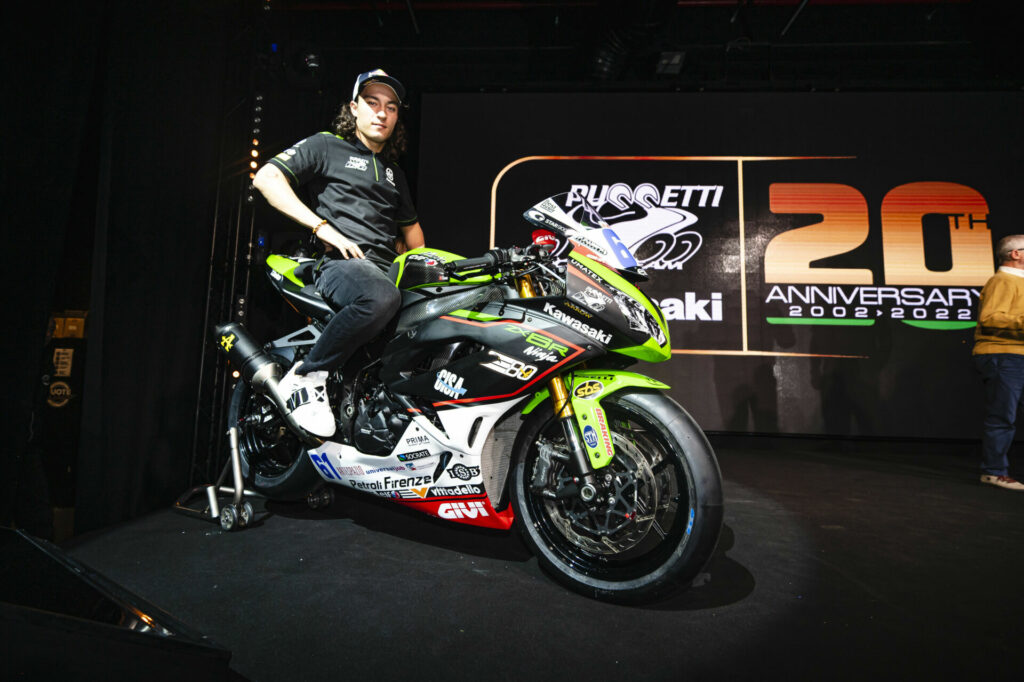 Can Öncü 
"It was a great party – the ideal way to start the 2023 season. We have many supporters and this is a real incentive for us. I want to say a big thanks to Manuel and his staff for organising such a wonderful evening. Winter testing has gone well, and I've had a lot of fun. I feel ready to race and think we have everything we need for a great season."