ROYAL ENFIELD INTRODUCES 2022 HIMALAYAN
Tripper navigation, ergonomic upgrades and three new colorways highlight the refreshed 2022 Royal Enfield Himalayan
Milwaukee, WI (Wednesday, October 27, 2021) – Royal Enfield, the global leader in midsize motorcycles (250-750cc), is proud to announce the new 2022 Himalayan. The versatile adventure-touring motorcycle will now be available in three new distinctive, terrain-inspired colorways, and features a range of upgrades, most notably the Royal Enfield Tripper Navigation, a simple and intuitive turn-by-turn navigation pod that pairs with your smartphone via the Royal Enfield App.
Inspired by its global community of adventure touring enthusiasts, the Himalayan has evolved to offer the Royal Enfield Tripper, a functional upgrade dedicated to enhancing the overall ride experience both on and off the road. Designed with the Google Maps Platform, the built-in navigation display device offers turn-by-turn directions, and pairs with the rider's smartphone by way of the Royal Enfield App.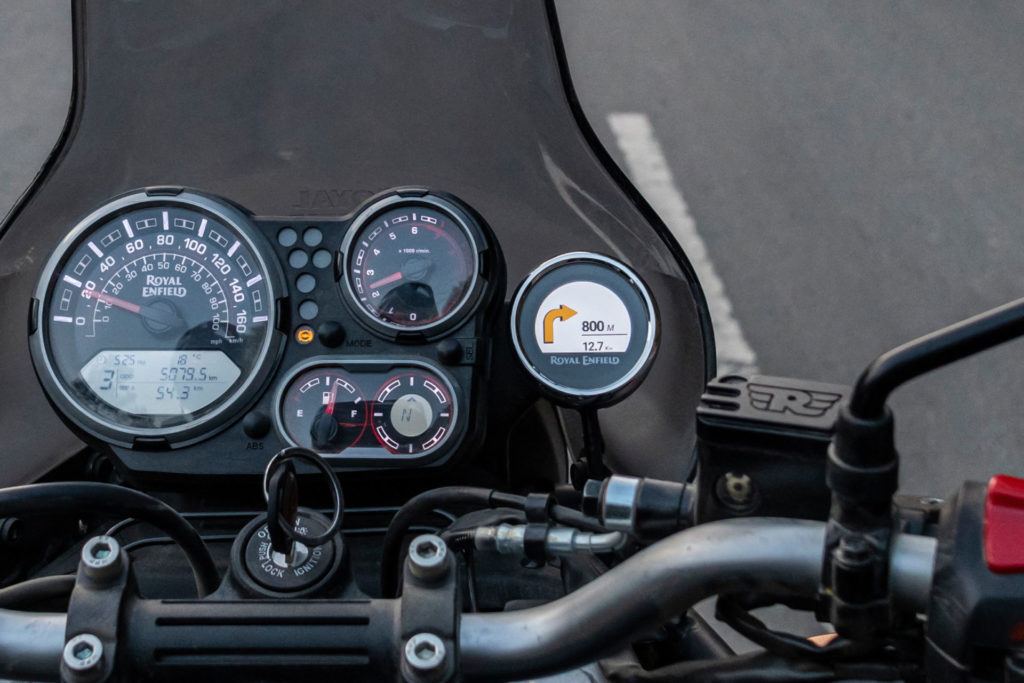 The 2022 Royal Enfield Himalayan receives several ergonomic upgrades, focused on increasing comfort and capability for an improved adventure-touring experience. Revised seat cushioning allows riders to enjoy extended saddle time while a new windscreen keeps more wind off the rider for improved all-day comfort, amounting to even more enjoyable miles. The new slimmer and ergonomically adjusted front rack offers a more spacious cockpit with minimal interference in the leg area, further improving the overall comfort and experience.
The rear carrier on the 2022 Royal Enfield Himalayan is also revised, now with an additional plate to ensure secure fastening and placement of luggage. Additionally, the rear carrier is now reduced in height, making it easier for riders to swing a leg over the motorcycle.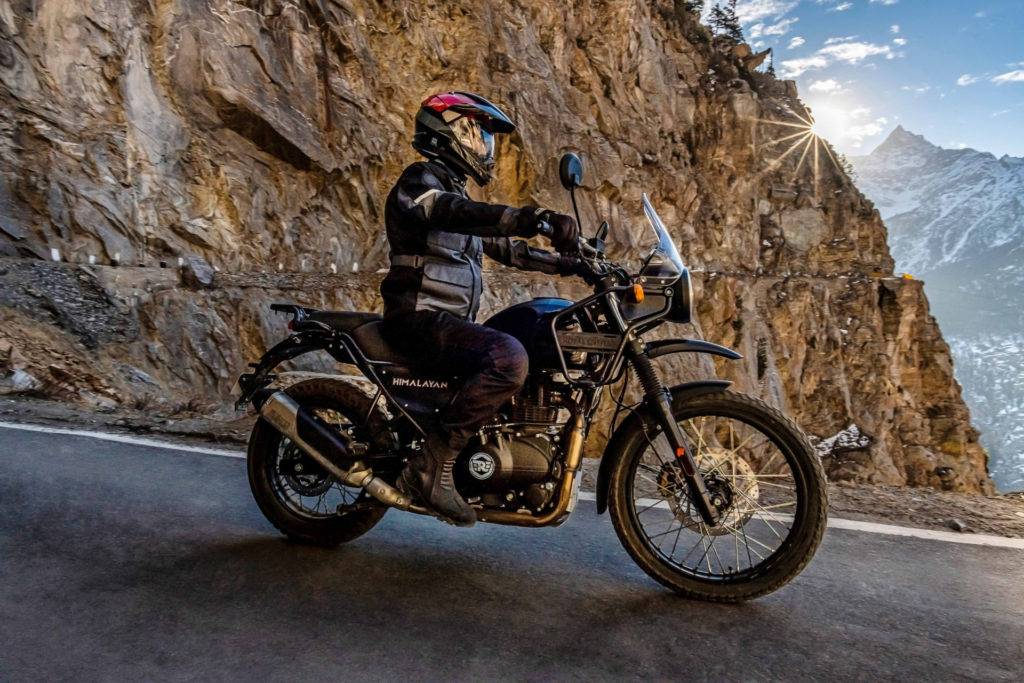 The 2022 Royal Enfield Himalayan will now be available in new Granite Black (mix of matte and gloss), Mirage Silver and Pine Green, in addition to the existing colorways: Rock Red, Lake Blue and Gravel Grey. The 2022 Royal Enfield Himalayan will be available in North America as early as November, and will retail for $5,299 USD.
The Himalayan debuted in North America in 2018, and over the last three years, has definitively carved out a strong category of accessible adventure touring. Launched with the purpose of creating a distinct subcategory under the ever-popular adventure-touring segment, the Himalayan has been hugely successful in the U.S. market, and has a growing community of dedicated adventure riders around the globe.
A simple, capable, and go-anywhere motorcycle, the Himalayan was inspired by Royal Enfield's experience of over 50 years of riding across the Himalayas of Northern India. Owing to its versatility, simplicity and competence, the Himalayan has received an incredible response from riders across the world. The Himalayan today is recognized as a capable and dependable adventure tourer by global motorcycle enthusiasts, and is among the leading Royal Enfield motorcycles sold across several geographies, including Europe, America, Latin America and Southeast Asia.
About Royal Enfield
The oldest motorcycle company in continuous production in the world, Royal Enfield made its first motorcycle in 1901. A division of Eicher Motors Limited, Royal Enfield has created the midsize motorcycle segment in India with its unique and distinctive modern classic motorcycles. With its manufacturing base in Chennai, India, Royal Enfield has been able to grow its production rapidly against a surge in demand for its motorcycles. Royal Enfield is a leading player in the global middleweight motorcycle market.
Royal Enfield North America (RENA) is headquartered in Milwaukee, Wisconsin, and is developing a growing network of more than 140 dealers in North America, including the contiguous U.S., Canada and Puerto Rico. RENA currently offers the all-new Meteor 350, Himalayan and the 650 Twins (INT 650 and Continental GT 650) motorcycles, along with a range of Genuine Motorcycle Accessories and apparel.
For more information on Royal Enfield North America, visit www.RoyalEnfield.com/us/en/, www.Instagram.com/RoyalEnfield_NA, www.Facebook.com/RoyalEnfieldNorthAmerica.