Royal Enfield announces BUILD TRAIN RACE Program
Four female riders will convert Mark III INT 650 motorcycles into flat track trim and compete at multiple events
MILWAUKEE, Wis (January 28, 2020) — Royal Enfield North America announced today its BUILD TRAIN RACE program for 2020. Over the course of the next two months, four women, each with a unique background will customize Royal Enfield INT 650 motorcycles for flat track competition. The motorcycles will debut during Flat Out Friday on March 13 in Milwaukee, Wisconsin where the women will compete in the all-new 749cc class aboard their custom flat track motorcycles. The women participating in the BUILD TRAIN RACE program are professional road racer Melissa Paris, Women's Moto Exhibit creator Lanakila MacNaughton, DIY shop owner Andrea Lothrop, and amateur flat track racer Jillian Deschenes.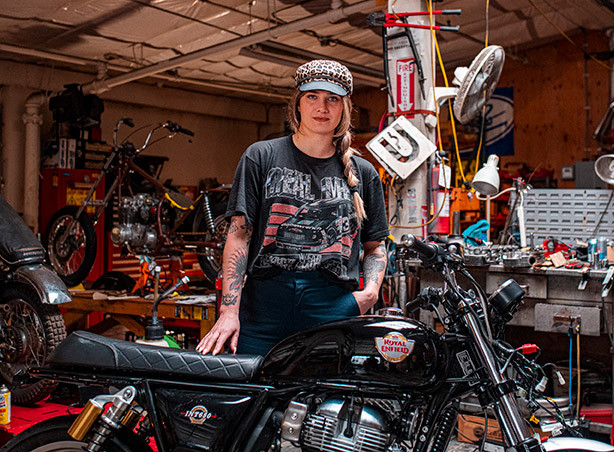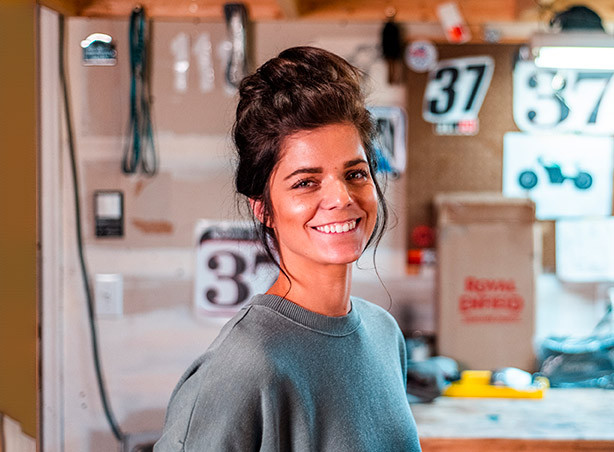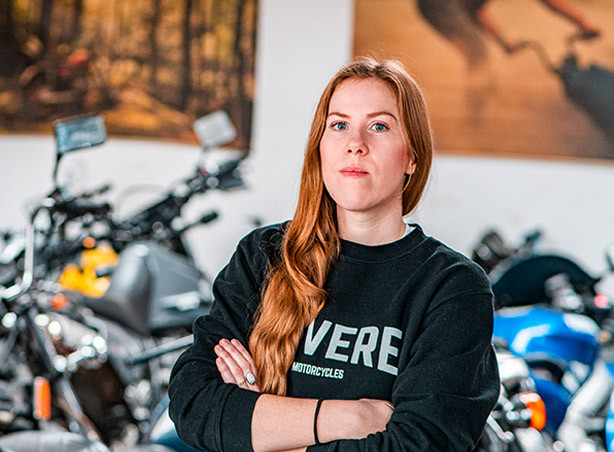 "We are excited to bring together such a diverse group of female motorcycle enthusiasts for this program," said Royal Enfield Americas President Rod Copes. "Each woman brings a different viewpoint and skill set to the program, which highlights the unifying power of motorcycles. The next few months will no doubt be a challenge for the participants as they build and train under tight deadlines to prepare their motorcycles and themselves for competition. We hope that this program will open the door for many more female motorcycle riders to push boundaries within our industry."
Reaching broader audiences such as women and young people with programs such as BUILD Moto and BUILD TRAIN RACE showcases Royal Enfield's continued focus on expanding motorcycling in North America.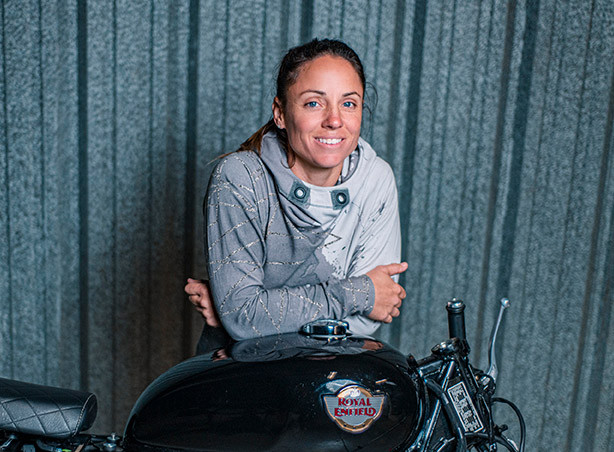 "I can't wait to complete my build," said Melissa Paris. "This will be a fun challenge as I love flat track racing, but have never been tasked with building my own motorcycle for competition. Racing alongside my fellow BUILD TRAIN RACE participants will be an awesome experience and I can't wait to see what their motorcycles look like."
A substitute rider will test Paris' motorcycle at the first shakedown in Milwaukee due to a scheduling conflict with the Daytona 200. Paris will join the fellow BUILD TRAIN RACE teammates during a special exhibition race in conjunction with the Atlanta American Flat Track round on Saturday, March 28.
To stay up to date on the riders and their motorcycles, visit BUILDTRAINRACE.com or Royal Enfield NA on Facebook and Instagram.
About Royal Enfield
The oldest motorcycle company in continuous production in the world, Royal Enfield made its first motorcycle in 1901. A division of Eicher Motors Limited, Royal Enfield has created the mid-size motorcycle segment in India with its unique and distinctive modern classic motorcycles. With its manufacturing base in Chennai, India, Royal Enfield has been able to grow its production rapidly against a surge in demand for its motorcycles. Royal Enfield is a leading player in the global middleweight motorcycle market.
Royal Enfield North America (RENA) is headquartered in Milwaukee, Wisconsin, and is developing a growing network of more than 90 dealers in North America, including the U.S., Canada, Mexico and Puerto Rico. RENA currently offers the Bullet 500, Classic 500, Himalayan and the all new 650 Twins: INT 650 and Continental GT 650 motorcycles along with a range of genuine motorcycle accessories and apparel.
For more information on Royal Enfield North America, please visit www.RoyalEnfield.com/us/en/, www.Instagram.com/RoyalEnfield_NA, www.Facebook.com/RoyalEnfieldNorthAmerica.