If one looks at an aerial photo or a map of a road race course it's fairly easy to visualize a pretty good racing line around the track, to see where the braking zones are, and to figure out most of the passing spots.
To go as fast as possible around a racetrack in practice and on two wheels isn't quite as easy and winning motorcycle road races on the same tracks is another story all together.
When it comes to winning motorcycle road races on tracks in America, there are not many people who can match the resume of Josh Hayes.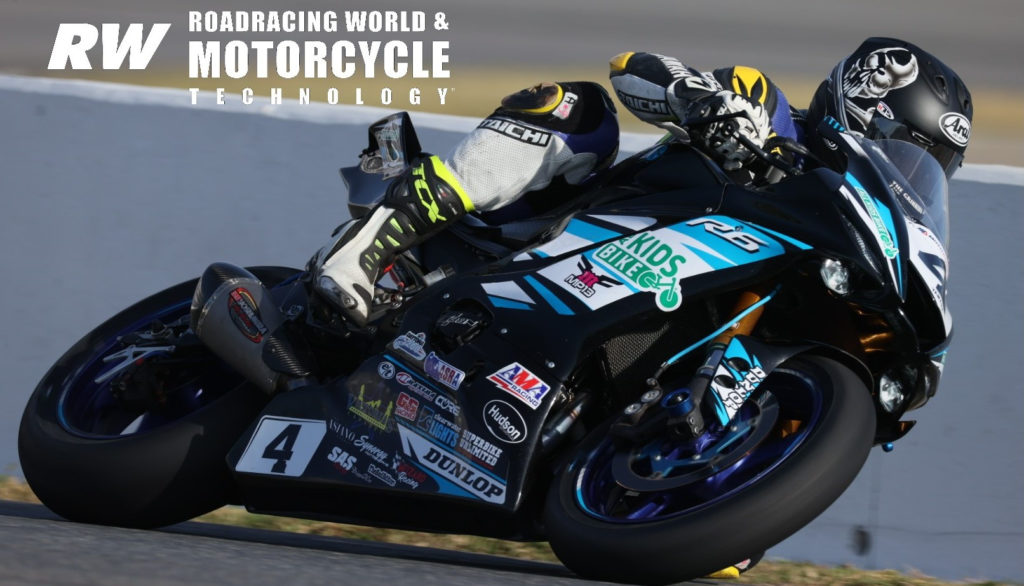 After a start in club racing around his hometown of Biloxi, Mississippi, and several years on the WERA and Formula USA National circuits, Hayes graduated to AMA Pro Racing. During a professional career that spanned more than 20 years – and counting, Hayes won a total of 83 AMA Pro/MotoAmerica races, three support class titles, and four AMA Pro Superbike Championships.
In addition to that, Hayes has raced in the FIM Endurance World Championship, run at the front in FIM Supersport World Championship races, and finished seventh while competing in his first (and only) MotoGP race as a substitute rider at Valencia in 2011.
More recently, Hayes won two races at the International Island Classic vintage event in January of this year at Phillip Island, raced at the front throughout the 2019 Daytona 200 and was on provisional pole position for the 2020 Daytona 200, and finished on the podium in the MotoAmerica Supersport class in 2019.
When he's not racing, Hayes is a USMCA-certified rider coach for top competitors, including Bobby Fong and Jake Gagne, as well as working with Garrett Gerloff.
Considering Road America is the track that is first and second on the amended 2020 MotoAmerica AMA/FIM North American Road Racing calendar, we asked Hayes for his overall thoughts on the track and what the keys are to going fast and winning on the historic four-mile-long circuit.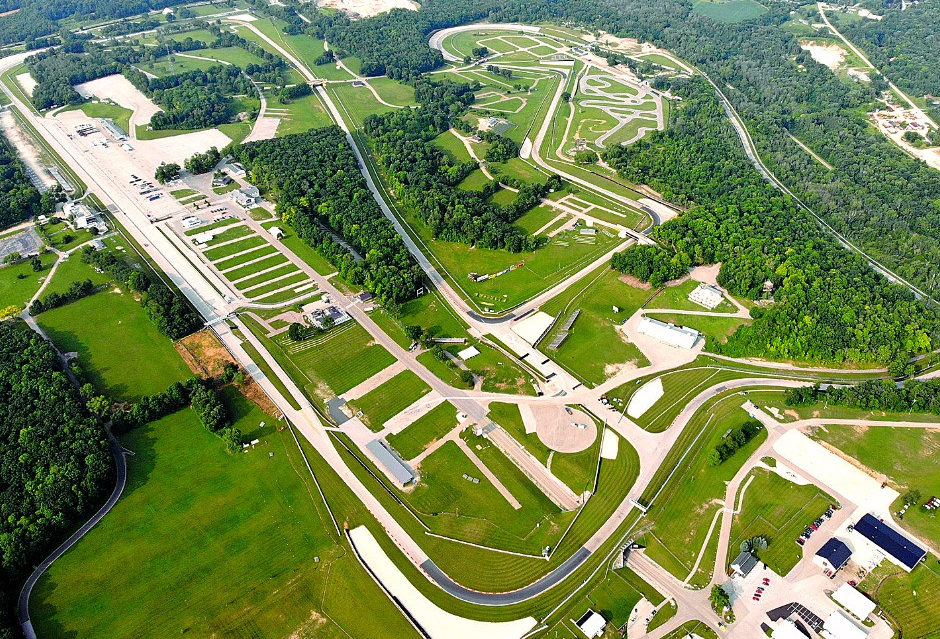 "When people ask me what's my favorite racetrack on the calendar, Road America is always at or near the top of my list," said Hayes. "It's a track that I enjoyed from the very first time I rode on it. I loved the fact that you got three top-gear straightaways each lap and a lot of second-gear turns, which means there's a lot of heavy braking, a lot of passing, a lot of grinding.
"One of the iconic things about the front straightaway at Road America is a lot of the guys, when the wind is coming out of the west, will tend to hug the pit lane wall. Danny Eslick still does it. I was never one to do that very much. I think the only time I ever did it was when I was trying to use someone else's draft.
"For me, climbing up the front straightaway and shifting from third to fourth gear was all about timing and track placement. I tended to work on going up the left side of the racetrack, but I found a little sweet spot that was a couple of feet off the left side of the track where it didn't kick up a wheelie. When I was in the middle or the right side of the track the bike tended to want to wheelie worse.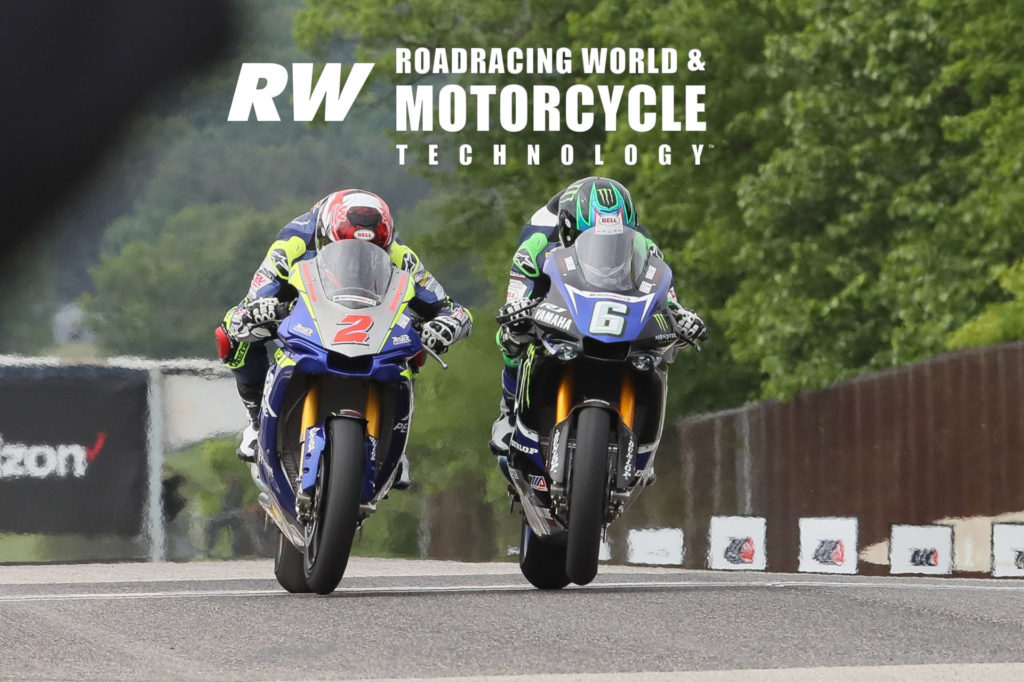 "There's a little bit of paying attention and finding the right spot to get up that hill well on the run to the line without having to back out on a Superbike or Stock 1000, and that's critical. For me, it was a matter of finding the right spot on the racetrack and clicking the shifter at the right moment to set the front wheel back down instead of having it climb up at 150 mph.
"There are few things that you always remember about a racetrack. At Road America, one of them is the bump in Turn One, which is right at the apex. It's third gear and right when you turn in, so you have to get over it cleanly and get any passes done early.
"One thing that I always worked on really hard at Road America was Turn Three. I felt if I nailed Turn Three, the sweeping right onto the middle straightaway, it was a big key to a fast lap. It came around for me at a key time in my career when I was learning not to charge every corner entrance and instead take advantage of the corner exits more, and Turn Three was a crucial corner for me during that transition in my riding.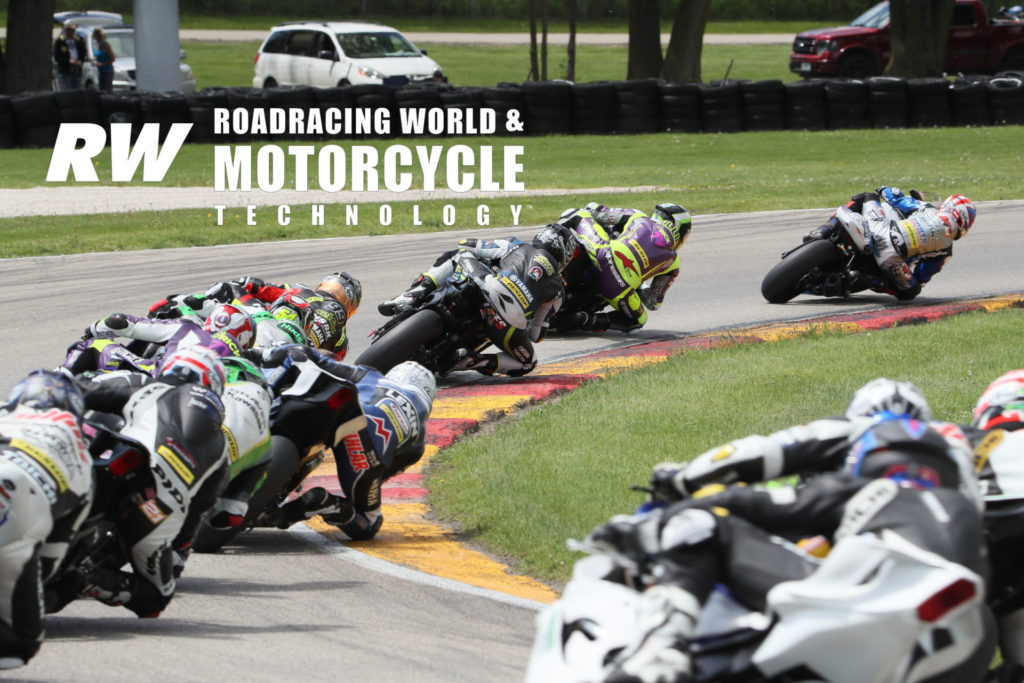 "Now that I'm coaching, I'm very often watching guys and seeing where they are picking up the throttle in Turn One and Turn Three as a good reference for me. It helps me form a good picture of what my guys are doing.
"Turn Five is all about the approach. There's a couple of waves at the top of the hill heading down into Turn Five, and I learned a long time ago they were a perfect braking marker for me. They're hard to see when you're on top of them. You have to see them from a distance coming at them, and I could find them, trees or not, no matter what time of day it was. So, I had a very consistent brake marker going down in there without having to look off to the side of the racetrack.
"Now, Turn Five is another key area, kind of like Turn 10 at Road Atlanta, where I learned quite a bit about racing, especially for when I raced against guys like Aaron Yates. That's where I learned to manage going to the brakes and still figure out how to out brake somebody. I could go to the brakes at the same time as the guy in front of me, but it's a long enough braking zone that I could ease off of the brakes and roll up alongside them and then try to brake at the maximum again by managing brake pressure. This allowed me not to have to lunge past them at the very beginning, which is especially hard to do on a Superbike. So, Turn Five taught me a lot about racing.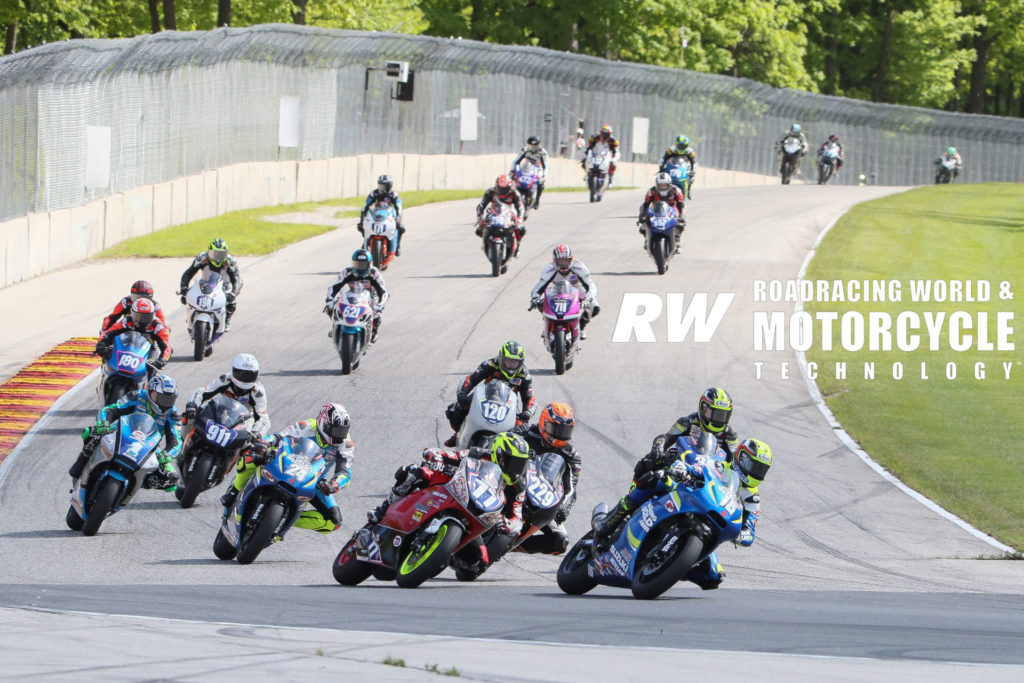 "From Turn Six under the bridge and then into Turn Seven, you don't have perfect reference markers of where to make your transition down into Turn Seven. I think that's another good indicator of where a rider's eyes are and how many tools they use for getting around the racetrack, because there's not a simple reference to ride to this point, turn, and go through there. When I see guys be ultra-consistent at the exit of Turn Seven it tells me they are using all their available tools to make things happen.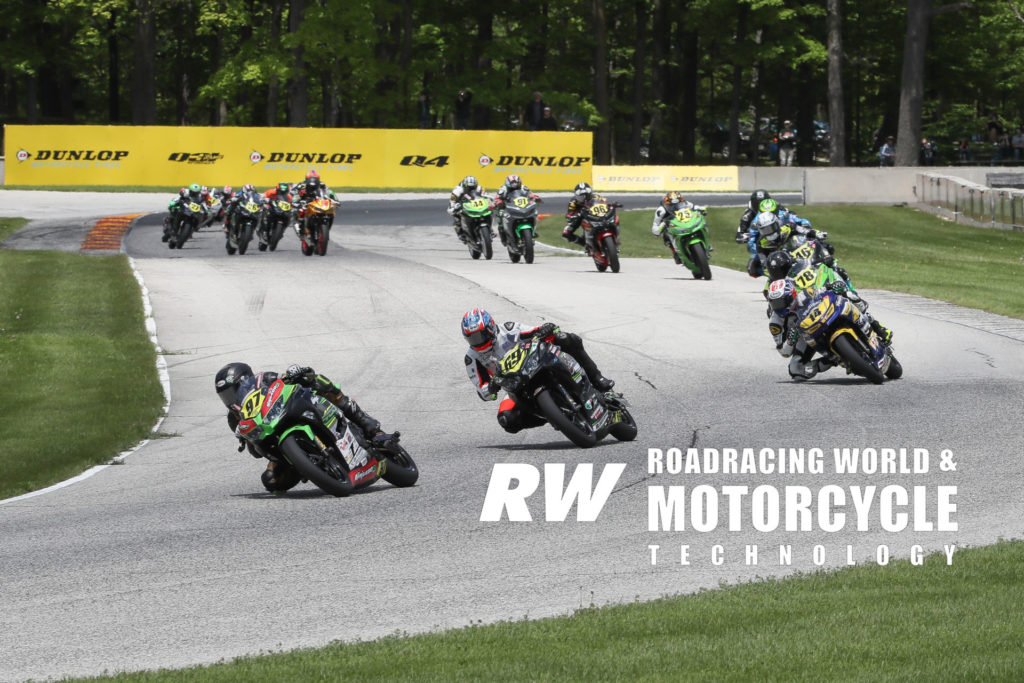 "Having the fastest motorcycle will always help at Road America, but it's not everything. There's just enough rhythm sections that if you have a slightly slower motorcycle but time things perfectly you can still figure out how to win.
"There are some areas where you can make up a lot of ground, like from Turn Six to the chicane area. A bike with a little less horsepower that handles well can make some things happen in that section. And you can still put it together quite well from Canada Corner to the last turn to give yourself a chance at the win, but it's never easy to do.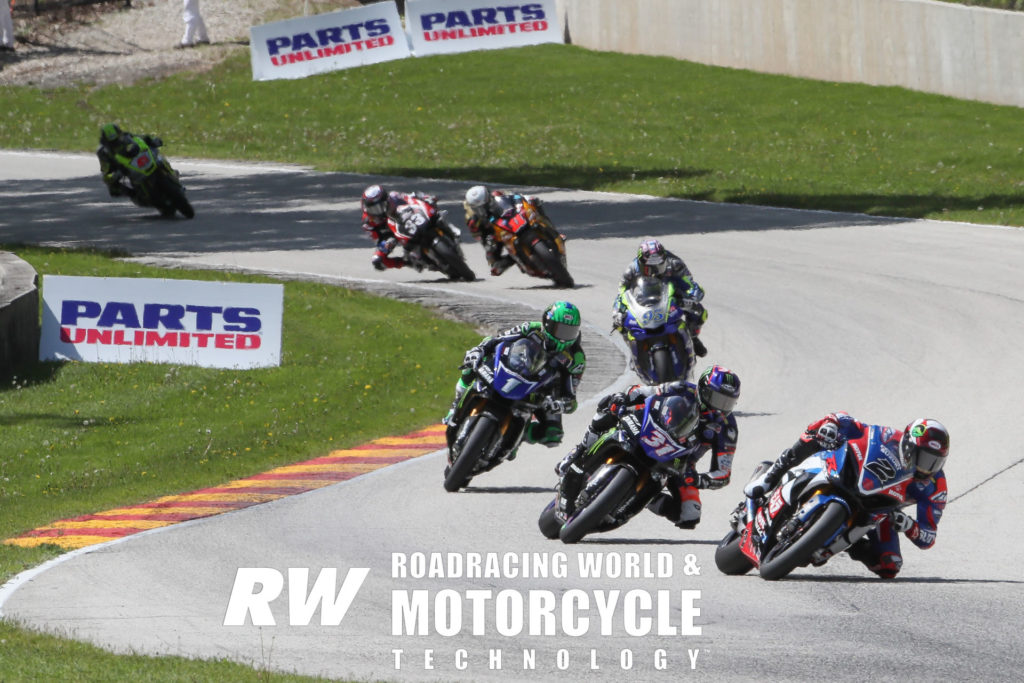 "The final corner, Turn 14, is such a cool corner. It offers several different ways you can manage it.
"You can run it in there super deep, let it drift wide, and then square the thing up. This works really good, except it leaves a big hole at the entrance that people can jump inside of you and take advantage of you that way and potentially ruin your drive up the straightaway.
"Or you can cover the inside, roll through there really tight, but now you've made it a tighter corner and sacrificed exit speed that you have to try to make up by using the exit curbing, which is also scary and hard to do.
"There are a lot of different options, but it's hard. It's like the whole thing with the chicane on the last lap at Daytona. People always say, 'Never lead out of the chicane at Daytona.' And there's truth to it to a point, but it's not right in every scenario.
"Sometimes it works out just to have a little confidence in yourself and try to just crush it and get it perfect and let the other people play the game and maybe get it wrong, which is what happened with Kyle Wyman in the 2019 Daytona 200.
"Road America can be the same way. I've seen it go about 50/50 with guys either winning from the front or getting drafted to the finish line. It's a little bit of a gamble, but it's also part of what makes Road America the awesome racetrack that it is."