When the 2020 MotoAmerica Superbike Championship begins there will be some familiar faces on the grid, but there will also be a whole lot of newness: New bikes, new teams, new crew chiefs, and new classes.
To help preview the season, we've enlisted the help of Josh Hayes.
Not only has Hayes won four AMA Pro Superbike Championships, he's won a total of 83 AMA Pro/MotoAmerica races and three support class titles, raced in the Endurance World Championship, run at the front in Supersport World Championship races, and finished seventh while competing in his first (and only) MotoGP race as a substitute rider at Valencia in 2011.
More recently, Hayes won two races at the International Island Classic vintage event in January of this year at Phillip Island; raced at the front throughout the 2019 Daytona 200 and was on provisional pole position for the 2020 Daytona 200; and finished on the podium in the MotoAmerica Supersport class in 2019.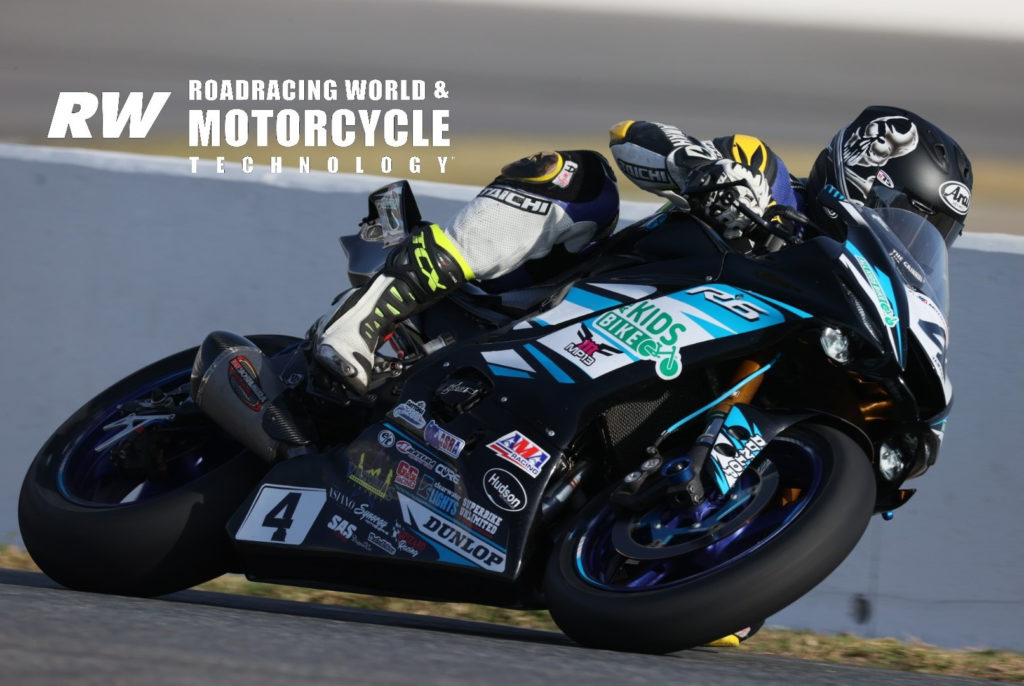 When he's not racing, Hayes is a rider coach for top competitors, including Bobby Fong and Jake Gagne, as well as working with Garrett Gerloff.
And if these weren't enough qualifications to preview the upcoming season, Hayes rode in place of injured Mathew Scholtz on Westby Racing's 2020-model Yamaha YZF-R1 Superbike during the official MotoAmerica pre-season test at Barber Motorsports Park in March. So, he's had a close look at most of the field.
This preview series will highlight one Superbike or Superbike Cup/Stock 1000 rider each day, but it will not feature every rider entered in the two classes. Riders will be listed in the order they finished the 2019 Superbike Championship with riders who were not in the 2019 Superbike Championship listed in alphabetical order.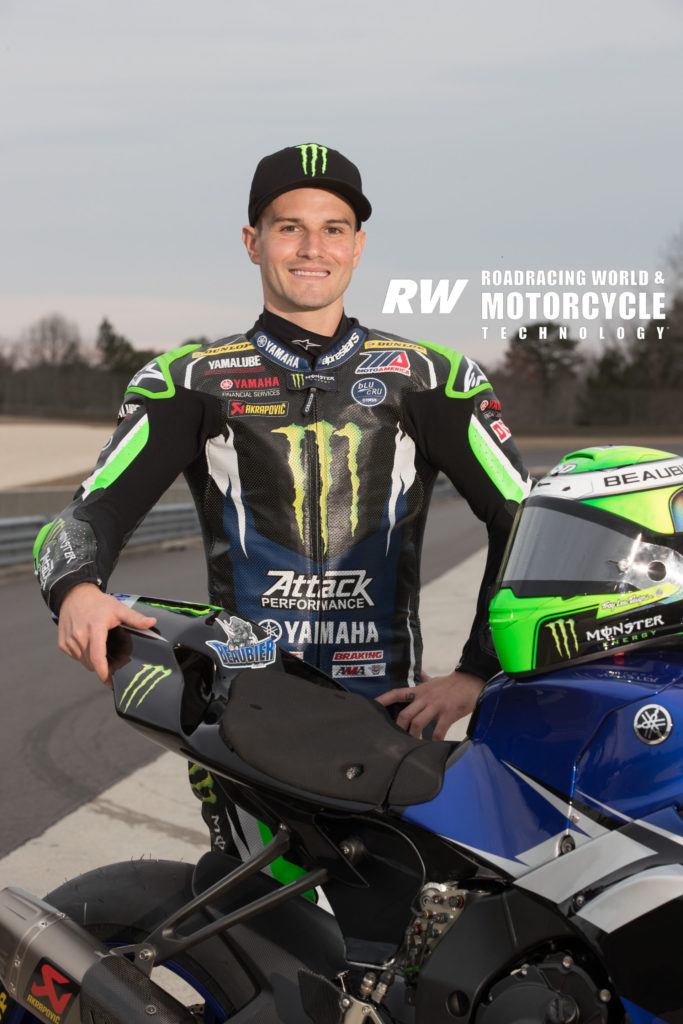 Cameron Beaubier
Cameron Beaubier, age 27, comes into 2020 as the four-time and defending MotoAmerica Superbike Champion. In spite of rumors that he might move to the Superbike World Championship in 2020, Beaubier decided to continue racing with Yamaha in the MotoAmerica Superbike Championship.
That doesn't mean everything has remained the same for Beaubier. At the end of the 2019 season, Yamaha Motor Corp., U.S.A. decided to contract out its official MotoAmerica Superbike team to Richard Stanboli and Attack Performance. Technically, Beaubier is on a new team in 2020. In addition, Beaubier's long-time crew chief Rick Hobbs retired at the end of 2019, and Stanboli will now serve as Beaubier's crew chief and electronics engineer. And Beaubier will have a new model YZF-R1 with a list of minor refinements from the factory that are believed to boost engine output, new engine electronics to control that power, and many new racing parts.
"Cameron is now a four-time Champion with confidence in himself. With that, I think there are things that will be difficult and things that will be easier," said Hayes. "He's at a difficult spot where he's wanted to expand to the next thing and the World Championship, but the right opportunity hasn't come around [in the World Championship]. And I think sometimes it's difficult to have the motivation to continue beating the same people over and over, but he does have some really good competition.
"The big thing for Cameron is he has been a slow starter in the last couple of seasons, whereas Toni [Elias, Beaubier's primary rival] has come out swinging really early and he's [Beaubier] come good in the second half of the season. So, Cam is going to have to make sure he doesn't give up too much too early in the season.
"As far as the transition of the new team, I think that one big thing Yamaha did [right] was they made the decision early. There was a lot of transition between the old team and new team where the current equipment was moved over with the current information. And they got to do it before the then-current team disbanded, so there was a lot of understanding as far as 'This is the way we were doing things. These are areas if we were going to continue where we would look next.'
"This gave Richard [Stanboli] some direction on how they got there so he had a better understanding in the beginning on how to give Cam what he wants and what he needs to move forward.
"In this day and age where it's really difficult to have such a large change, I think Yamaha did it pretty wisely. Hopefully, I think that works in Cameron's favor and he's showing up without feeling that things are too terribly new.
"The hardest thing [for Beaubier] probably is communicating with a new person [Stanboli] that he hasn't really gone into battle with yet. He had Rick Hobbs in his corner for six years, and Hobbs, in my opinion, was one of the best crew chiefs you could have if you were a young up-and-coming Superbike pilot."
As far as the 2020-model Yamaha YZF-R1 is concerned, Hayes said, "Fortunately, I've been pretty close to the new bike, so I know a fair bit about it. But to compare [2019 and 2020 Yamaha Superbikes] is actually really difficult to do because the main difference is in an area I'm not too familiar with, which is power [in full race trim]. In theory, the new engine should make more power than it has in the past. In practice, I don't know if that's happened yet.
"In riding the Westby bike, there's a lot of new pieces they've changed on their new machine, so they were still learning a lot. And now everyone has moved on to new software that I'm not familiar with. It seems to have its advantages, and hopefully for those guys it shows on track. It's well-vetted by the [Yamaha] World Championship guys, though."
Tomorrow, we cover Toni Elias.