FIRST PERSON/OPINION
By David Swarts
It seems like only yesterday it was 1998 and I was the new guy in the paddock of America's premier motorcycle road racing series, trying to suppress my inner fanboy while interacting with the stars of the day while keeping my eyes and ears open to learn from those who came before me.
Now, when I when I walk through the pits, very few of those same faces remain and I'm not sure if there are any younger people interested in what I have to say. But I can tell you that most of the important things are much better with MotoAmerica running the series, than they were in the past.
For starters, it's easier than ever to watch the races you want, whenever you want, on whatever device you want, from a smartphone to a tablet to a laptop to a huge TV. I remember staying up until 2:00 a.m. back in the 1990s to watch a premiere broadcast of an AMA Pro Superbike race that had happened days (if not weeks) prior. If you were lucky you could also catch a broadcast of a Supersport race, but watching a full-length race of any other class was unheard of.
Now, thanks to MotoAmerica investing in its own in-house TV production, fans can watch traditional live broadcasts of most races and many classes on cable networks like FOX Sports 1 and MAVTV as well as digital streaming platforms like YouTube. Fans can watch every race live and uninterrupted via the MotoAmerica Live+ subscription streaming service, which also provides on-demand viewing of all the races.
Then there are seemingly constant replays of all the races on MotoAmericaTV and MTRSPT1, which is a channel available for free through most TV streaming services and available to 100 million households. This TV package has made the series very valuable to stakeholders, and there's no better evidence than the Rahal Ducati Moto team coming into the series with non-endemic sponsors.
Broadcasting races live across the world requires a time-definite schedule. This means that if Superbike Race One is supposed to go green at 3:12 p.m. local time, the race needs to actually start at 3:12 p.m. local time.
This is not a new concept, but before MotoAmerica took over, it seemed like other groups running professional road racing in America could not consistently execute a time-definite schedule. The MotoAmerica staff carefully crafts each weekend's schedule to include time buffers that can be used to soak up unexpected delays and get back on schedule quickly. And officials keep riders and teams informed of schedule changes via direct radio communication and even a new app.
Not only are MotoAmerica staff members good at making and keeping schedules, they are also good at officiating. While perfection is very difficult to attain, the making and enforcing of the rules under MotoAmerica is still light years ahead of where it's been in the past. It wasn't long ago that races–and even Championships–were ruined by bogus jump-start calls determined by the movement of a single pixel on a video replay, and there were even instances of race officials making up completely new rules and procedures in the middle of race weekends.
Now MotoAmerica follows the lead of FIM procedures, so rules are usually set in place well in advance and remain stable for long periods of time; violations of rules and the sanctions issued to riders and teams are made public; and those who are accused of breaking rules have set procedures they can follow to appeal decisions and sanctions. And aside from some technical issues that require special testing, the appeal process can be handled at the racetrack before the weekend is over.
Whether it be questions about scheduling, rules, sanctions, or other topics, it wasn't long ago, a rider or team representative asking a race official a simple question often resulted in a demoralizing lecture, questioning of personal integrity, insults, shouting matches, and seriously poor customer service. Most teams and racers spend lots of money for the opportunity to race, and to have the people running the races yell at you for no good reason is hard to take.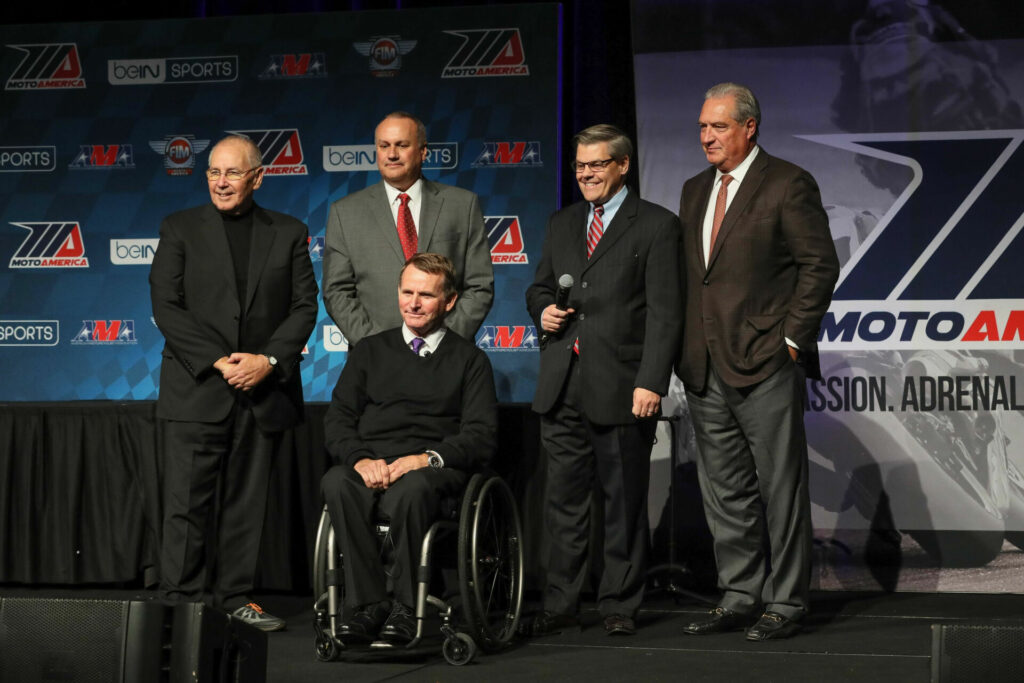 In my personal experience, MotoAmerica staffers have been very approachable, open, and honest when asked questions in even the most uncomfortable situations. Again, perfection is hard to attain, but many of the MotoAmerica officials currently in place were working in the paddock during the bad old days and were impacted by some very poor decisions made by their bosses, and they do not want to repeat that cycle.
Last but certainly not least, safety. As Editor John Ulrich often reminds us, back in the day if riders asked for some haybales so they wouldn't die if they crashed in a particular corner, they were often rudely told in no uncertain terms that they should get off the property if they didn't like how things were being run. Over the years, acceptable safety standards slowly improved, but with most racetracks designed without motorcycles in mind, hard barriers remained a serious hazard and the only really good answer was getting Airfence.
That's why in 2001 Ulrich founded the Roadracing World Action Fund (RWAF) and started raising money to purchase and deploy Airfence and Alpina soft barriers at racetracks to help reduce injuries (and the severity of injuries) when racers crashed. But even then, past regimes running America's premier motorcycle road racing series often treated the Airfence as an afterthought at best, and a burden at worst. Officials had to be convinced to deploy enough soft barriers, coached on where to deploy them, and frequently ignored advice on placement from riders. And they had to be closely monitored on how they handled and maintained the pricey soft barriers.
Now, MotoAmerica has a group of hard-working, trained staffers who transport, maintain, repair, deploy, and monitor the largest single fleet of soft barriers in the United States in a very effective and efficient manner. MotoAmerica staff members seek input from the most experienced racers in the paddock (including RWAF consultant Josh Hayes and RWAF representative Chris Ulrich) to improve deployment strategies and avoid compromise when it comes to safety. In fact, the MotoAmerica staff's ability to deal with safety issues like fluid and debris clean-up and rider health concerns is unprecedented in the history of American motorcycle road racing.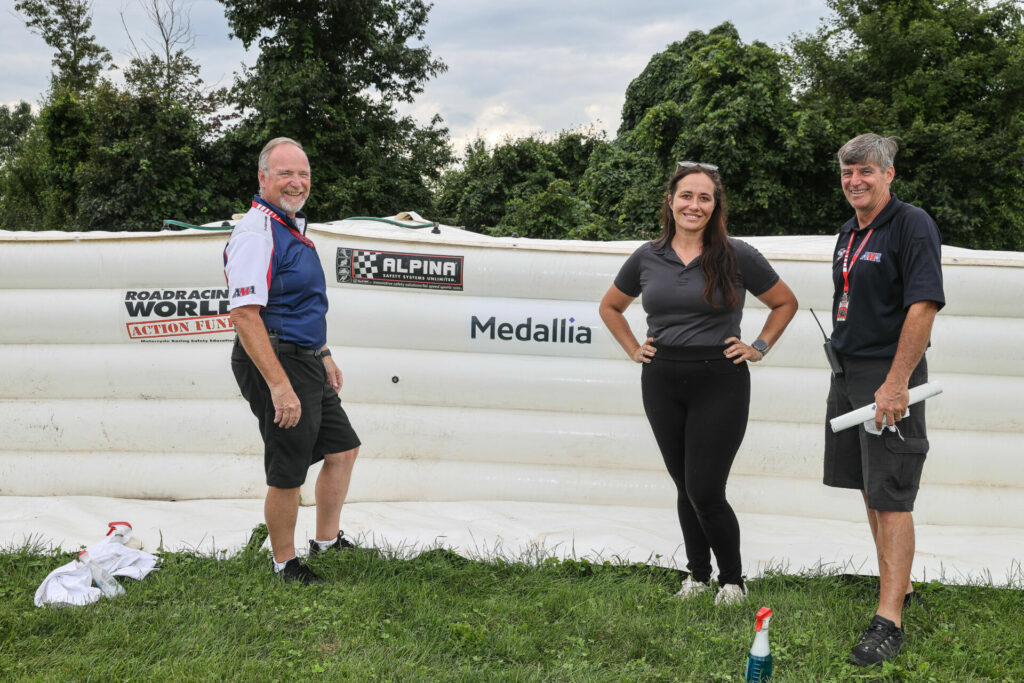 For instance, it's crazy to think that not long ago there was no such things as a Chief Medical Officer, a medical doctor who travels with the series and works directly with riders and treats their injuries, both incurred on and off the track. But MotoAmerica has had a Chief Medical Officer for years and usually has two doctors at the track at all times.
These are just a few of the positive differences that fans may or may not notice when they watch MotoAmerica races as opposed to American races in the past, but the riders certainly do notice. Another perspective on this comes from Hayes, the four-time AMA Pro Superbike Champion and all-time AMA Pro/MotoAmerica race win leader, who won his first AMA Pro racing at Daytona in 1999.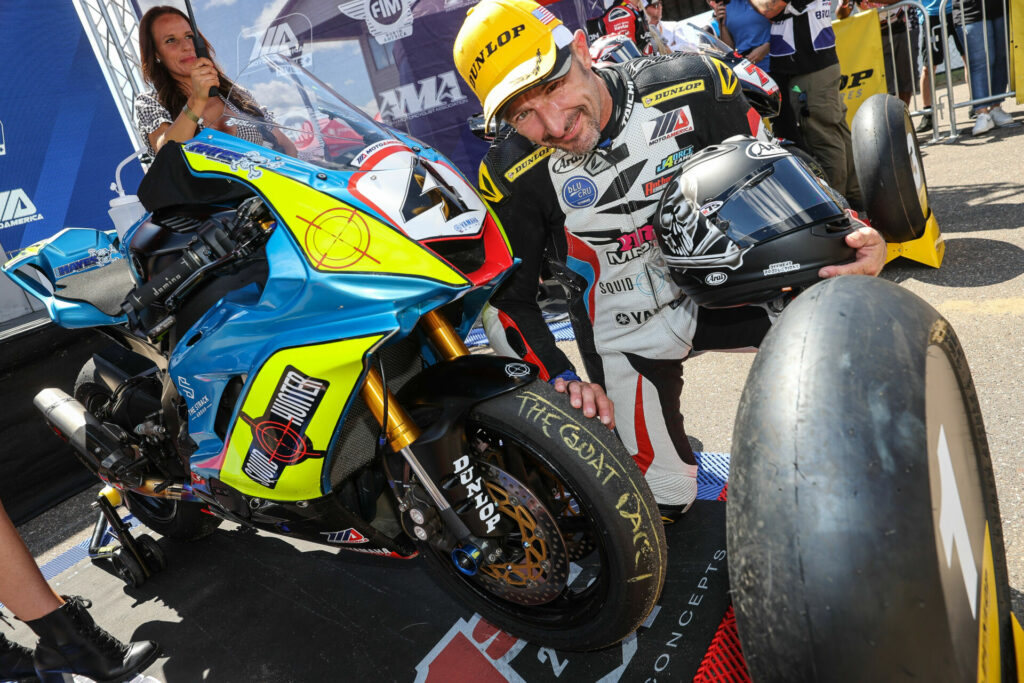 "A lot of times when we showed up at the races [during past eras] we didn't feel we had a voice with the people who were in charge, and so it was a caustic atmosphere very often," said Hayes. "The people who were running the show and the people who were in the show were not seeing eye-to-eye. There wasn't a good line of communication, and things were very difficult.
"Then came the MotoAmerica era. They had people from a different time in motorsports who were running the show and listened to us. From a rider's standpoint, we were listened to a lot more. The show and rider safety, in some respects, were greatly improved. Decision making fell into a more normal, common-sense way. But the big thing was feeling like we had a voice.
"[MotoAmerica] decided early on that we would not go to a racetrack where we could not ride in the rain. That was one of the huge things right off the bat. We ended up losing some racetracks that we really loved, but we had gotten to the point where we had to cancel races because of rain and what that did to fans, teams, and everyone else involved was just bad.
"I think overall the fan experience is second-to-none in motorsports. Road racing can be difficult to spectate because you can only see a small portion of the racetrack from any given point. So having Jumbotron TV screens at every event for fans to be able to watch all of the action, was a key thing MotoAmerica brought.
"Some people complain that manufacturer support in sportbike classes has decreased from what we would consider the heyday was. But the top level MotoAmerica guys are still top-level guys anywhere in the world. So, we still have really high-level racing with world-class riders here in MotoAmerica. We don't quite have the depth [of talent] that we used to, but we're bringing in younger riders, much younger than we did back in the day, and getting them involved in the sport earlier, which is good for the future."
When MotoAmerica took over professional motorcycle road racing in 2015 it was like the toxic fog that had enveloped the paddock lifted, and the sun finally came out. MotoAmerica's leadership made an immediate impact with how they ran races and listened to stakeholders. Now, as it enters its 10th season in 2024, MotoAmerica continues to stick to those endearing core characteristics while continuously improving the series for all parties involved, including the undercover fans working in the paddock, and enabling growth in the future.