Back in the 2000s, AMA Pro Superbike racing was covered on cable TV by Speed (formerly known as Speedvision), which served the series, its sponsors, and its fans well for many years. The network was available to most cable TV subscribers at little or no extra cost; the races were usually broadcast live or same-day-tape-delayed; the coverage was good; and sponsors (primarily the four Japanese motorcycle manufacturers) bought commercials to support the broadcasts. Most people involved seemed happy.
But in 2014, Speed went away as a standalone network; Daytona Motorsports Group (DMG, which owned AMA Pro Road Racing at the time) failed to come up with a viable alternative broadcast plan; sponsorship and fan support for the series dwindled rapidly; and America's premier motorcycle road racing series was hanging by a thread. DMG initially announced a four-round series of events (all east of the Mississippi River) and added a fifth-round at Laguna Seca at the last moment, but still with no TV coverage.
Seeing the writing on the wall for riders and teams that needed TV exposure to attract and retain sponsors, Roadracing World Publishing, Inc. founder/Editor and Team Hammer, Inc. co-founder/CEO John Ulrich and his family quickly organized a three-round West Coast-based series of Superbike and Sportbike races called the GEICO Motorcycle Superbike Shootout Presented by Yamaha, and factory Superbike teams committed to running in the series. John and his son Chris put together a high-quality broadcast package that resulted in 36 hours of coverage on MAVTV, proving to sponsors and fans that a road racing series with its own TV package was a viable and valuable source of exposure for team, rider, and event sponsors and potential sponsors.  Track owners and managers were soon asking how they could switch from AMA Pro to Superbike Shootout events. Expanding the Superbike Shootout Series to 10 rounds across the country was being discussed. But, says Ulrich, running the three-round series had been a lot of work in addition to running the family's publishing company plus its separate racing company, and the idea of expanding nationwide was daunting.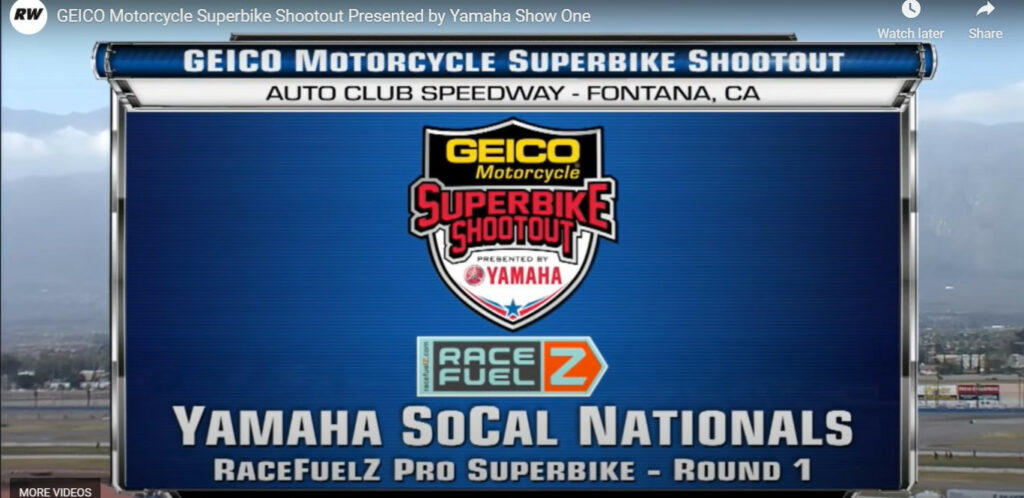 Then the KRAVE Group and partners Chuck Aksland, Terry Karges, Wayne Rainey, and Richard Varner came along at the end of 2014 with the concept of creating what is now known as MotoAmerica. "The sport, including the teams and riders, needed a professional series with TV," Ulrich says. "We did the Superbike Shootout because nobody else was stepping up to do it. I've known Wayne and Chuck since they were young racers, and they're good guys. They had access to the serious funding needed to start up and staff a professional national series, and I decided to support what they were doing and go back to concentrating on running my family's magazine and race team businesses. And looking back, I'm glad I did."
MotoAmerica quickly acquired the rights to run AMA and FIM-sanctioned professional motorcycle road racing in America, scheduled a full season of events, and started to broadcast those races on CBS Sports. The TV package wasn't perfect, but it was significantly better than what DMG had in 2014 (which was nothing), and it helped keep the sport alive.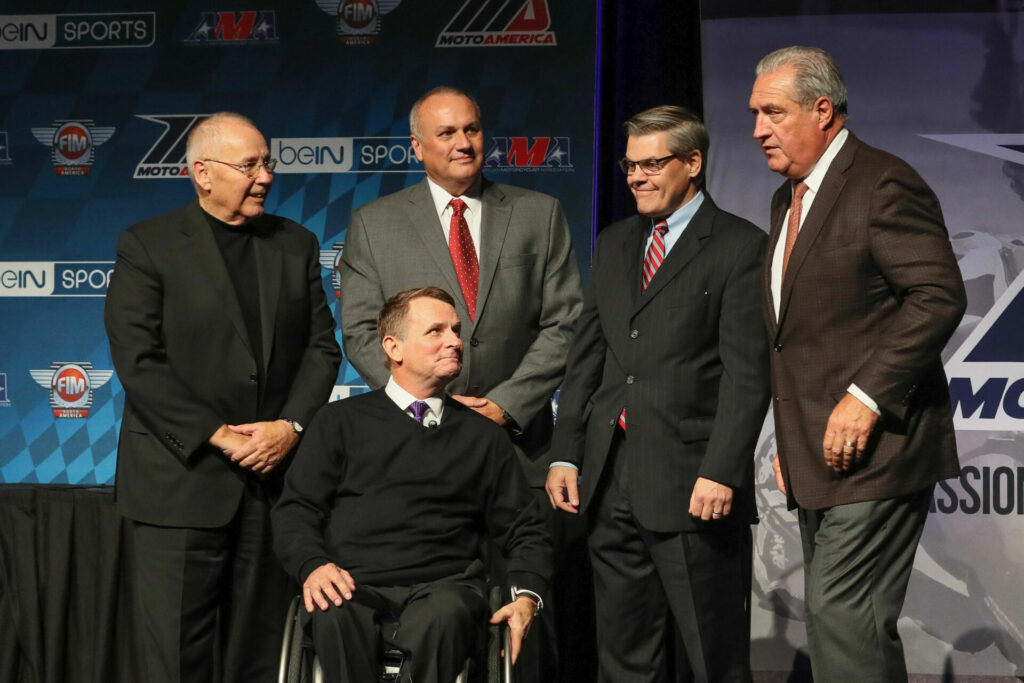 In 2016, MotoAmerica partnered with a new broadcast partner, beIN Sports, which was best known at the time for its coverage of professional soccer. beIN Sports had just done a deal with Dorna and acquired the rights to broadcast MotoGP races in America, and Dorna urged beIN Sports to also broadcast MotoAmerica races.
beIN Sports and MotoAmerica partnered to share the costs of producing and broadcasting many races live, but although it was financially beneficial for fledgling MotoAmerica, it wasn't a perfect situation. The beIN Sports network was not easy for fans to find or subscribe to, if at all, and MotoAmerica did not own all the rights to the footage that the partnership produced.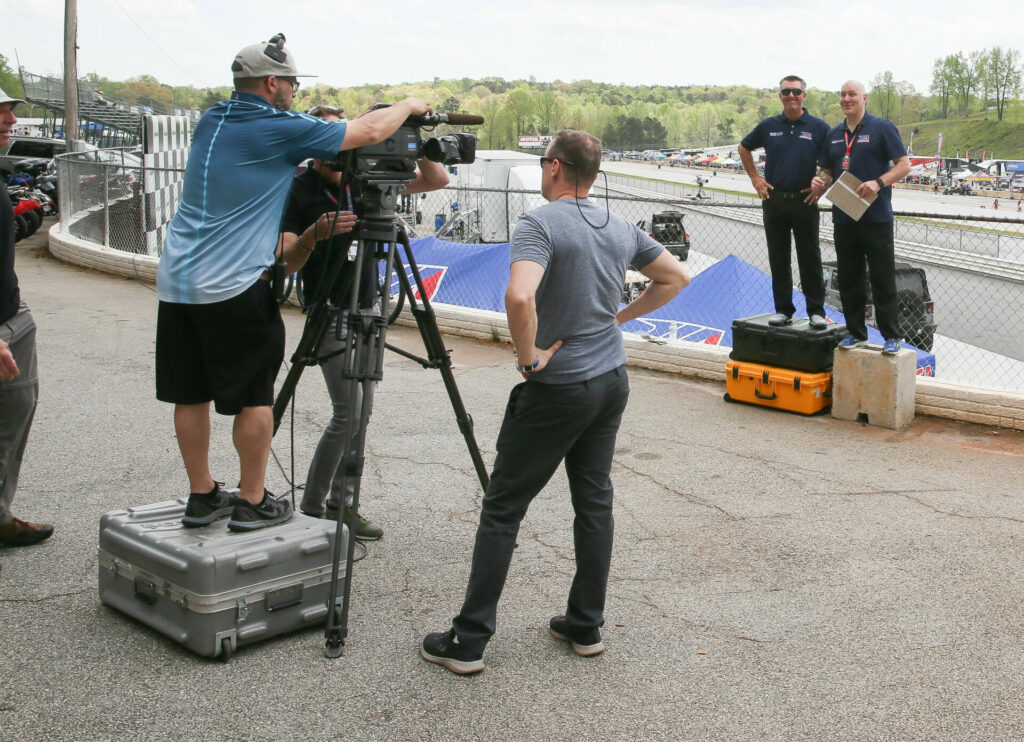 So, in 2019 MotoAmerica made a crucial decision and huge investment to take all production of its TV coverage in-house. This meant that MotoAmerica was going to start paying hundreds of thousands of dollars each round to bring in dozens of video professionals and the special equipment necessary to capture, edit, and transmit coverage of its races. But in return, MotoAmerica would own all rights to the content it created and would be able to negotiate better deals with networks and platforms not just in the U.S. but all around the world.
"It was a little bit of a gamble," said MotoAmerica Chief Operating Officer (COO) Chuck Aksland, "but certainly, it's helped us to get where we are now."
MotoAmerica coverage is now available on 10 different platforms, including linear networks like FOX Sports 1, MAVTV, and ESPN Latin America (LATAM); "fast networks" like MotoAmericaTV and MTRSPT1; and digital platforms like Latin America's STAR+, YouTube and the MotoAmerica Live+ streaming subscription service. MTRSPT1 by itself is available free in 100 million households.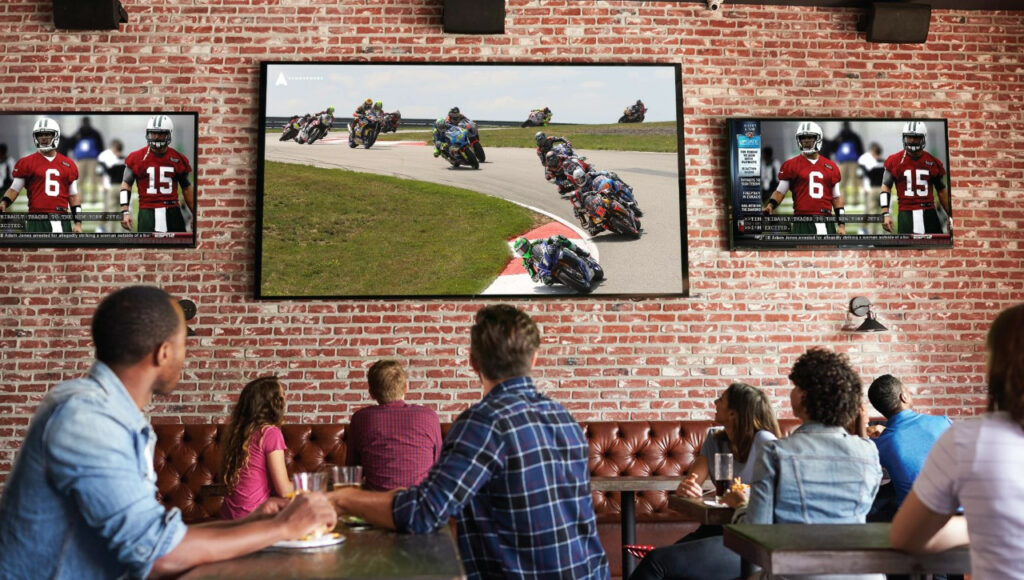 "People no longer have the excuse of 'I couldn't find it,'" said Aksland. "I mean, you have to almost miss it on purpose these days to not find it. I don't think there's very many motor sports probably in the world that have as broad a footprint as we have."
Now, some MotoAmerica races are broadcast live on not just one but on multiple platforms, – MAVTV, YouTube, and MotoAmerica Live+, for instance – which may seem odd to some who have been following the sport for a while. But thanks to some forward thinking, MotoAmerica did this on purpose because the partners understand that not everyone consumes media the same way. Some watch via MAVTV and FOX Sports 1 on the big TV in their house, some watch via MotoAmerica Live+ on their laptop computer or tablet, and some may stream the races live via YouTube on their mobile phone.
"They all have different audiences," said Aksland. "We get questions: 'Why should I subscribe to MotoAmerica Live+ if I can watch the race for free on YouTube?' Well, MotoAmerica Live+ is like 20 hours per weekend of live content. It's not just a one-hour race where you don't get all the behind-the-scenes stuff. It's different, and it's amazing how long people stay on Live+. Many of them basically watch every hour of every day."
All of that has led MotoAmerica to becoming the third most watched motorsport content on YouTube, according to Aksland, behind only Formula One and MotoGP. And MotoAmerica currently has over three million followers across all of its social media platforms, where the series promotes its racing and athletes.
"We've gone from 100,000 subscribers to over 600,000 subscribers on YouTube in the last year and a half," said Aksland. "On Instagram, we're bigger than IndyCar and IMSA."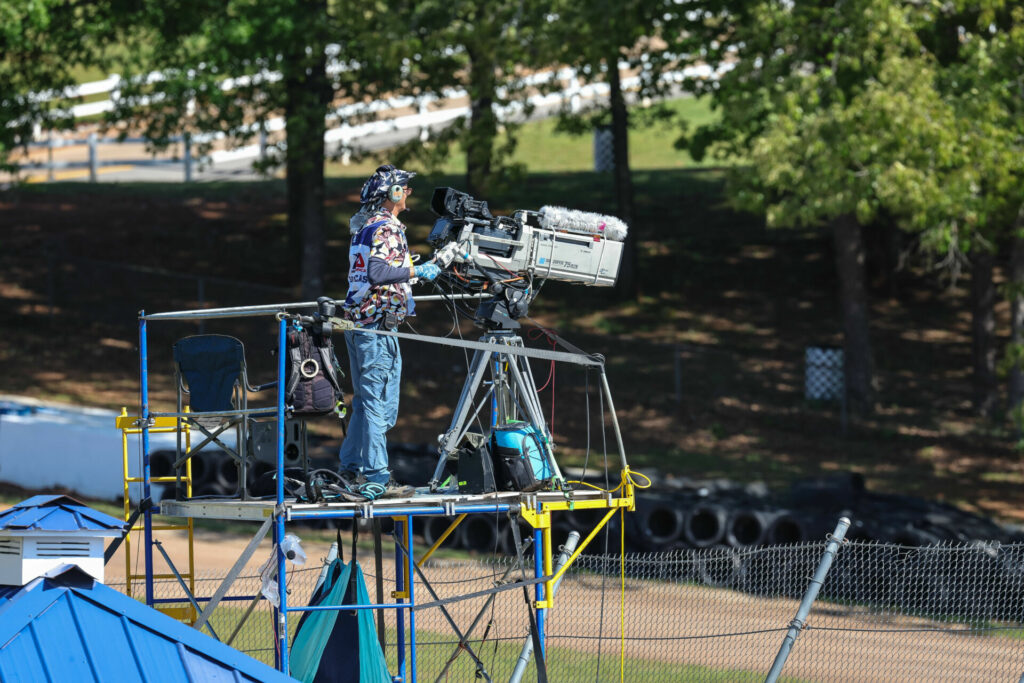 Those numbers are impressive, and the best part is that they have translated to sponsorship dollars for the series and its teams. Non-endemic sponsors like Fresh N Lean, Medallia, Mission Foods, Progressive Insurance, Steel Commander, and Vision Wheel are being attracted to the series due to its ever-increasing footprint and exposure.
"If you look at how much it costs to run a Superbike team compared to an IndyCar team or a NASCAR team the investment on the team side is minimal for the amount of exposure that you're creating for a sponsor," said Aksland. "So, I think unfortunately we're still probably one of the best kept secrets in motorsport, but we are starting to get more interest from outside of motorcycle racing from sponsors and from other teams from other series that are looking at MotoAmerica as a great addition to what they're already doing."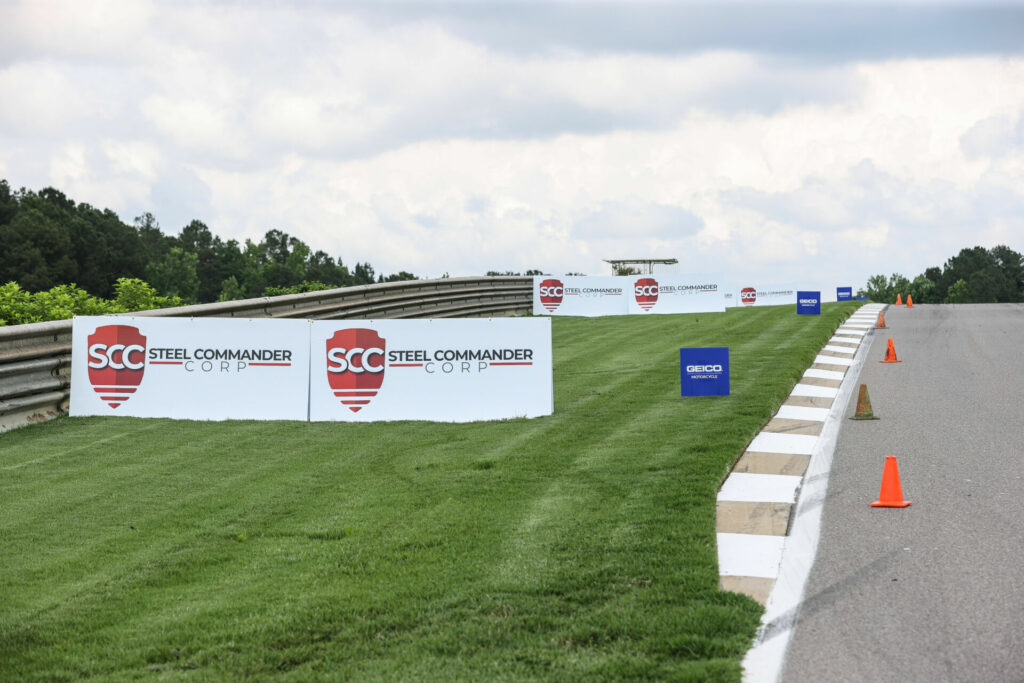 And in addition to all the viewer, household, like, hit, click, share, and subscriber numbers it gets and shares with its riders, teams, and shareholders, Aksland said he has another simpler measuring stick for the success of MotoAmerica growing its exposure.
"At the beginning, my family and friends would ask, 'When do you think you're going to be successful?'" said Aksland. "And my answer has always been, 'If I'm asked what do you do?" and my answer is, 'I'm the COO of MotoAmerica,' and if I don't have to explain what MotoAmerica is, to me that equals success."