New beginnings with Oliveira and Fernandez
Three days of testing at the Sepang International circuit mark a fresh start for the RNF MotoGP Team this week.
A long MotoGP winter break comes to an end this weekend with the first official test in 2023 at the Sepang International Circuit in Malaysia. Thereby, the RNF MotoGP Team will hit the tarmac re-branded with new machinery and new riders. After a first successful roll-out for one day in Valencia in November 2022, Miguel Oliveira and Raul Fernandez are eager to kick off the new season on three days of testing from Friday to Sunday.
The main objective, for both, Oliveira and Fernandez, is to get to know their Aprilia RS-GP machines better during this official test. The Portuguese five-times MotoGP winner and the young Spaniard, who is about to embark on his second season in the premier class, aim to use the track time at their best in order to be prepared for the upcoming 21 rounds of the year which include a sprint race and a main race per event.
The Sepang International Circuit is open for action from 10:00 to 18:00 from Friday to Sunday plus 15 minutes of start practice each evening. After this first tryst this year in Malaysia, Oliveira and Fernandez will have another two days of testing at Portimao, Portugal in March followed by RNF MotoGP Team's launch on March 16th to present the official colors for this 2023 season.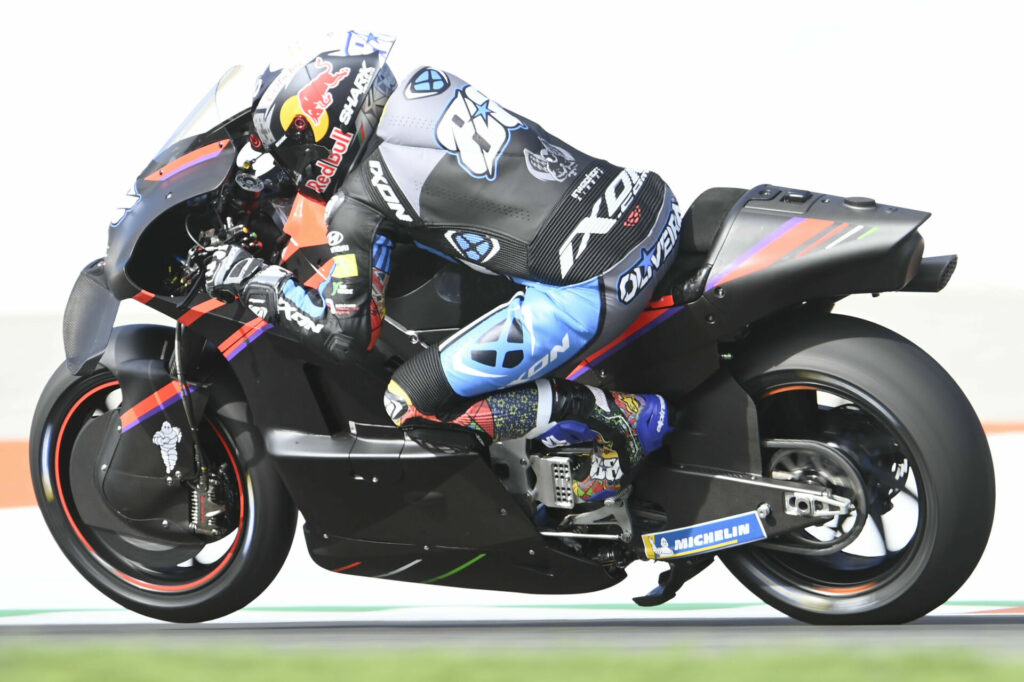 MIGUEL OLIVEIRA
"It would be super nice, if I could be close to Aleix (Espargaro) and Maverick (Viñales) in this test. It's definitely a goal to be near the factory guys. We are expecting some little things to test, not a lot though. Our main job is to build a strong base and understand what can work for me and what might not work. It's a test, where we will filter a couple of things. The base is just me getting used to the bike."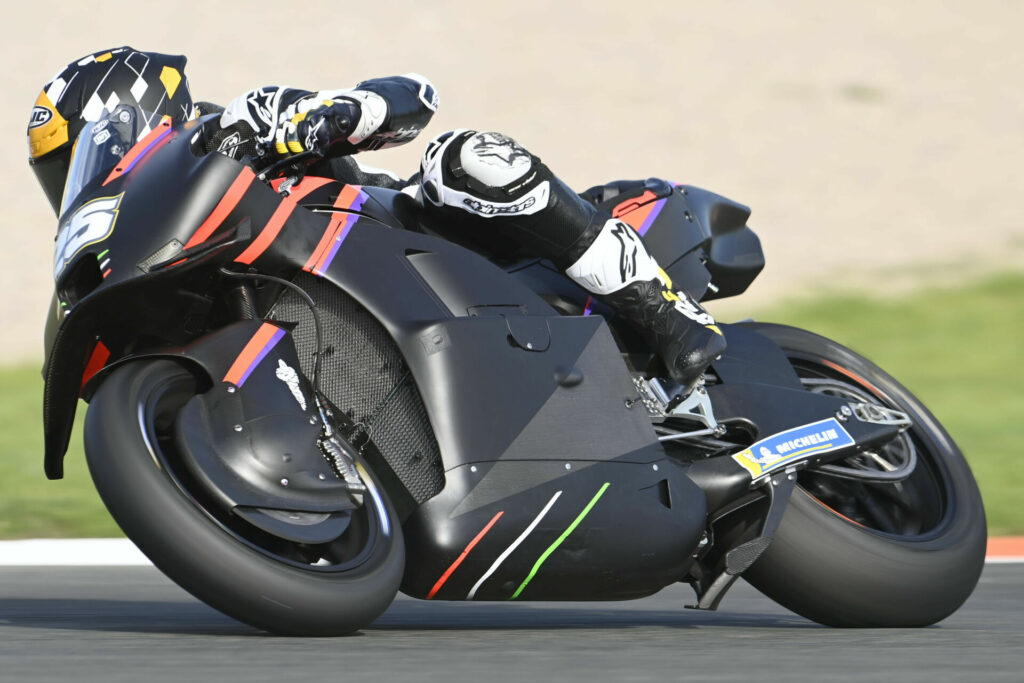 RAUL FERNANDEZ
"It will be very interesting to have three days of test, because so far, we had only one. To be honest, the conditions in Valencia haven't been perfect and at the end of a long season, also my physical condition was not perfect there. So, I'm very happy to be back on the bike this week. I think I will enjoy riding like a kid."
Razlan Razali, Founder and Team Principal RNF MotoGP Team
"We simply can't wait for the first official test for 2023 this week in Sepang, our home circuit. It's been a long break. As a team we are re-branding and re-structuring for the 2023 season, so we didn't stop working after the Valencia test and have been busy behind the scenes planning for the new season. Also, the team had a good schooling class at the Aprilia Racing Factory in Noale and to close the year with a nice and welcoming Christmas Party hosted by Aprilia."
"I look forward to see all the team members again and of course the riders, Miguel and Raul. I've organized some cycling sessions with them to get them acclimatized to the hot and humid conditions quickly. More important, it is to understand from the Aprilia factory and our crew chiefs on the test objectives for both riders."
"For the test, we don't have special expectations. We will understand more once the team gets together with technical discussions with Aprilia to really understand what would be the test targets for both our riders. We can't wait!"

Wilco Zeelenberg, RNF MotoGP Team Manager
"We are really looking forward to work with the new material and moreover we are excited about the way that the riders are able to connect with their bikes. That's what it will be all about in the coming tests. For Miguel and Raul the key is to try to adapt as fast as possible to those new bikes for them. After one day in Valencia, it looked quite good. Although it wasn't easy, as obviously each bike has his own advantages and disadvantages."
"For them it is about to find out track by track, how to ride and how to deal with everything. This has our big priority for the test. Setup-wise, we have a lot of material and we officially start the season with our new partner, CryptoDATA and Aprilia. I look forward to the sun in Malaysia and to a fresh start. Hopefully we are able to keep our focus on racing bikes, everything is new with new vibes and new ideas, but my priority is to keep focused on racing and results."