FIRST PERSON/OPINION
By David Swarts
Europe-based media outlets are reporting that Yamaha and Ducati are both considering hiring recently retired multi-time World Champion Jorge Lorenzo to be an official MotoGP test rider. But would Lorenzo be useful as a MotoGP test rider?
Some may say that Lorenzo is no longer relevant as a rider based on his lackluster performance in 2019 on the Repsol Honda RC213V, the bike that's won the MotoGP World Championship for the last four years in the hands of Marc Marquez.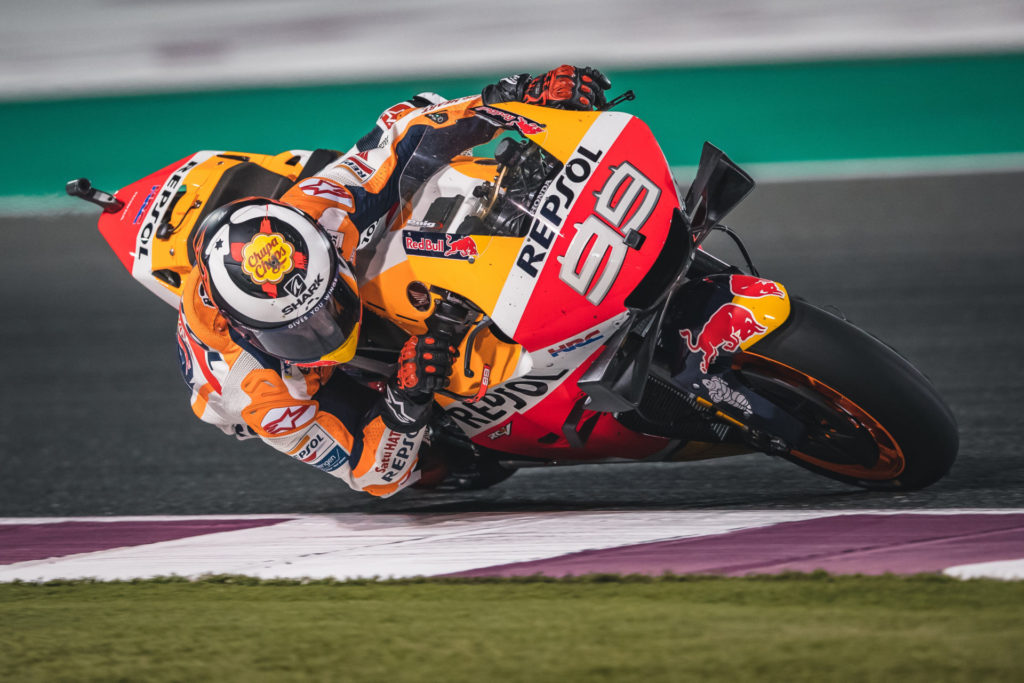 In 15 starts, Lorenzo's best finish on his Repsol Honda in 2019 was 12th while Marquez won 12 of 19 races. But to judge Lorenzo's usefulness as a test rider based on 2019 would be very shortsighted.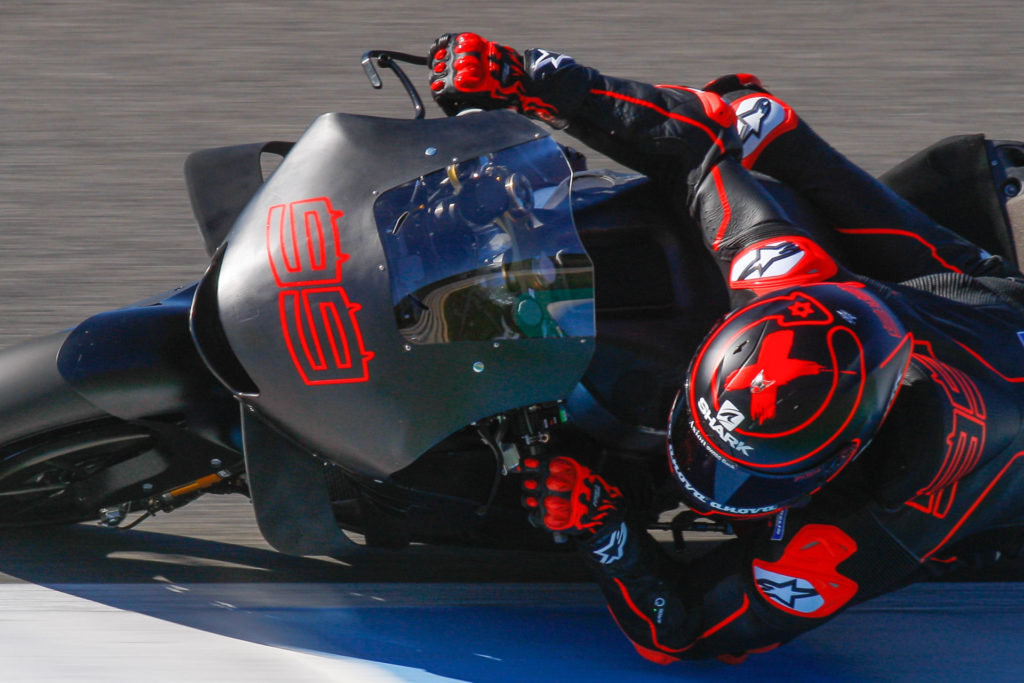 There were likely many factors that contributed to Lorenzo's lack of success on the Honda with the most likely being a reluctance on Honda's part to change the bike too much for him when it was working well enough for Marquez and LCR Honda's Cal Crutchlow (who finished on the podium three times in 2019).
Lorenzo's talent as a rider – and particularly as a development rider – is undeniable and one only has to go back as far as 2017 and 2018 to see it. That's when Lorenzo jumped from the factory Yamaha squad (where he won three MotoGP World Championships and 44 races between 2008 and 2016) to the factory Ducati team and helped mold the Desmosedici into a machine he could win with.
When Lorenzo first got on the Ducati in 2017 he struggled to break into the top 10. Lorenzo eventually finished on the podium three times that season, and then in 2018, after more development and tailoring to suit him, Lorenzo rode the Ducati to three race wins and a runner-up finish in MotoGP World Championship points.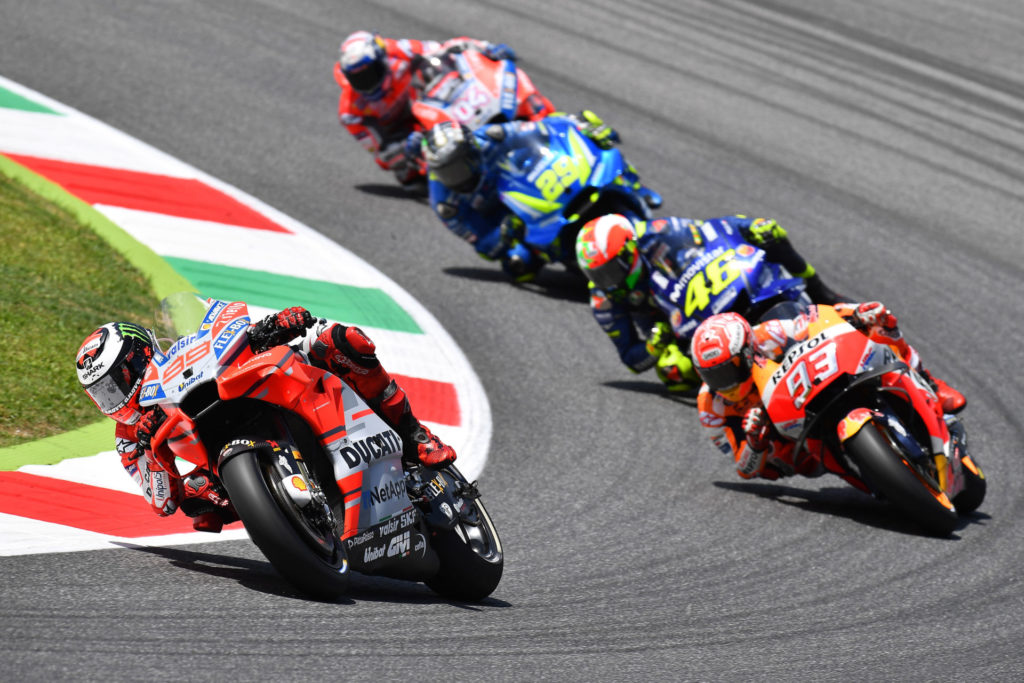 Lorenzo's silky smooth riding style indicates that he rarely overrides his motorcycles and getting everything right is critical to his success. When it's right for him, he's at the front. When it's not right for him, he's not at the front. And this painstaking drive for perfection and his incredible consistency are more reasons why Lorenzo could be a good test rider.
Being fast on a single lap or even winning races doesn't necessarily mean a rider should be good at developing a motorcycle.
There's a saying that a pilot who can land a 747 jumbo jet on a football field is useless as a test pilot unless they can tell you in fine detail exactly how he or she did it. And the same goes for developing racing motorcycles.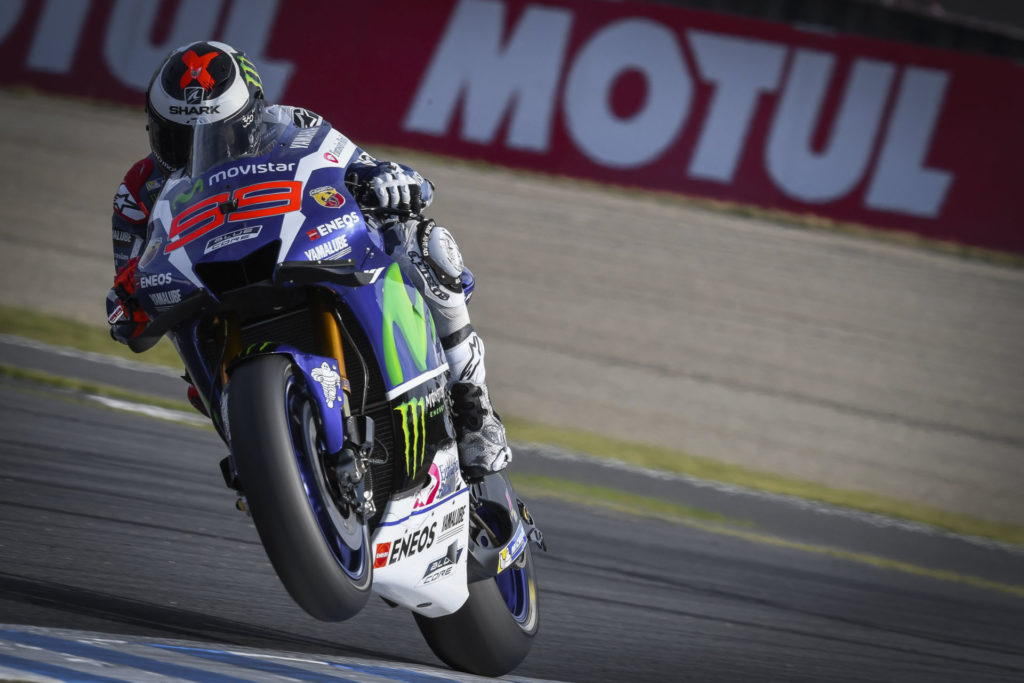 A racer can usually tell a crew chief that their motorcycle was better, worse, or the same after a change is made, but a good development rider can tell his engineers details about why the changes made the motorcycle better or worse.
If the engineers involved can take the detailed feedback from a test/development rider, correlate it with the feedback coming from its racers, and turn that data into ones and zeros (binary code), the engineers can then use that data in computerized analysis of things like frame stiffness and moment of inertia to advance the design and development of an updated or completely new motorcycle more quickly.
Would Lorenzo as a test rider help a MotoGP team advance? That remains to be seen. Other than the rumors being reported, all we know at this point is that Yamaha did not renew its contract with Jonas Folger, who served as the manufacturer's Europe-based MotoGP test rider in 2019.