Jorge Lorenzo's retirement announcement set off speculation as to who will replace him at Repsol Honda. Two logical candidates are already racing with the brand: LCR Honda's Cal Crutchlow and his teammate Johann Zarco, who is filling in for the injured Takaaki Nakagami.
It was a bold move for Zarco to quit his factory KTM ride mid-season and risk not having a ride at all, but it might turn out to be an ideal reversal of fortune.
"For my future, I don't know yet," Zarco said today at Valencia. "I don't have too many words to say on the announcement of Jorge. It is kind of positive for me for next year. There is a place freeing up for the 2020 season. That's a chance for me to ride next year and just thinking about this gives me a smile. Since August, I didn't know what I can do for next year. I still don't know, but now on paper there is a possibility."
With his future still up in the air at the moment, the Frenchman says that his target is MotoGP, so he is happy to have two great options on the job market.
"I am discovering a super team here with Lucio Cecchinello, and on a good bike. too. For sure the Repsol Honda team is the best one and the factory team, and just that would be an exceptional dream to catch during this complicated season. But, as I say, but from the moment that I did not know where I could race to now, where I almost have a choice from factory to Lucio, it is priceless.
"We heard Cal say he has the longer time in Honda so he deserves the bike more than me. I don't know if we can use this word 'deserve,' as I said I took a lot of risks this season and I am still at risk with consequence for my career and I showed at least that I can still bite very strong to catch a dream like the factory team, learning things for sure. It doesn't mean I can be at the level of Marc immediately. Even in the last 15 days Marc is the strongest one on the Honda, but from what I can see and learn, I believe I can push myself as a teammate to be close to him. I hope I will have the chance to be there."
So what about Crutchlow? The Brit pointed out that Lorenzo's retirement was just as new to him as it was to the rest of the paddock and rather than speculate about his odds for the ride, he felt the focus should be on what Lorenzo's departure meant for the sport.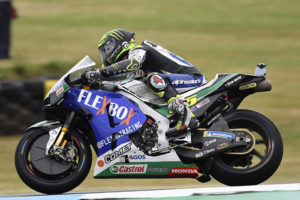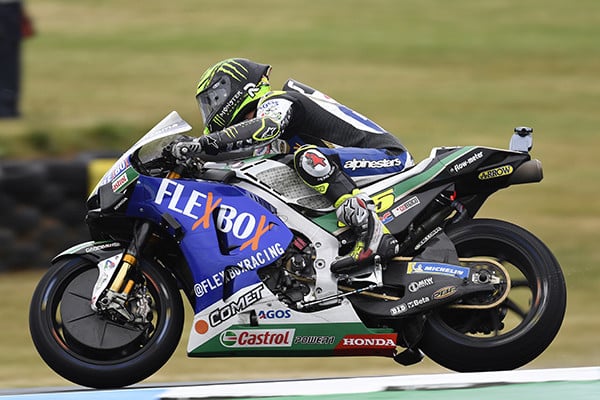 "I think the first thought should be that it's a sad day for our sport," Crutchlow told Roadracing World today. "A five-time World Champion like Jorge, and a guy that on his day a lot of people wouldn't even be in the same race as. And sometimes when you are on the podium, you wouldn't in the same race as. He's been a great champion and an utmost professional. I know his character is a little bit different than everybody else's. Even the riders see that, but you can't take away from him what he's done on the track and it's a lot more than most in this whole paddock."
Crutchlow also said that he didn't want offer his opinion as to whether he felt he was more deserving than Zarco or not. "We're in completely different situations," Crutchlow said. "I already have a contract. I'm not the one looking for a job. At the end of the day, I'm very happy to be riding for Honda.
"Johann's a great rider. He's won World Championships, but he also quit this year. Let's not lose sight of that. That's not me going against him. As I told you, Johann is a great rider. I think he's done himself proud riding the Honda the way he's rode in the last two races, but we'll see. These last three Grands Prix are some of his best circuits. The Honda is good at the circuits he's been to. That's the story. It has nothing to do with me."