After breaking his right collarbone just prior to the official MotoAmerica pre-season test in March at Barber Motorsports Park, Westby Racing's Mathew Scholtz says he is fully recovered from surgery to repair the bone fracture and is raring to start the 2020 MotoAmerica Superbike Championship as soon as it's safe to do so.
"Obviously, I went to the Barber test prior to having the surgery, and at that point I could barely lift my shoulders," Scholtz told Roadracingworld.com during a telephone interview from his race-season home in Woodstock, Georgia. "I was actually worried about making it to the first race at COTA."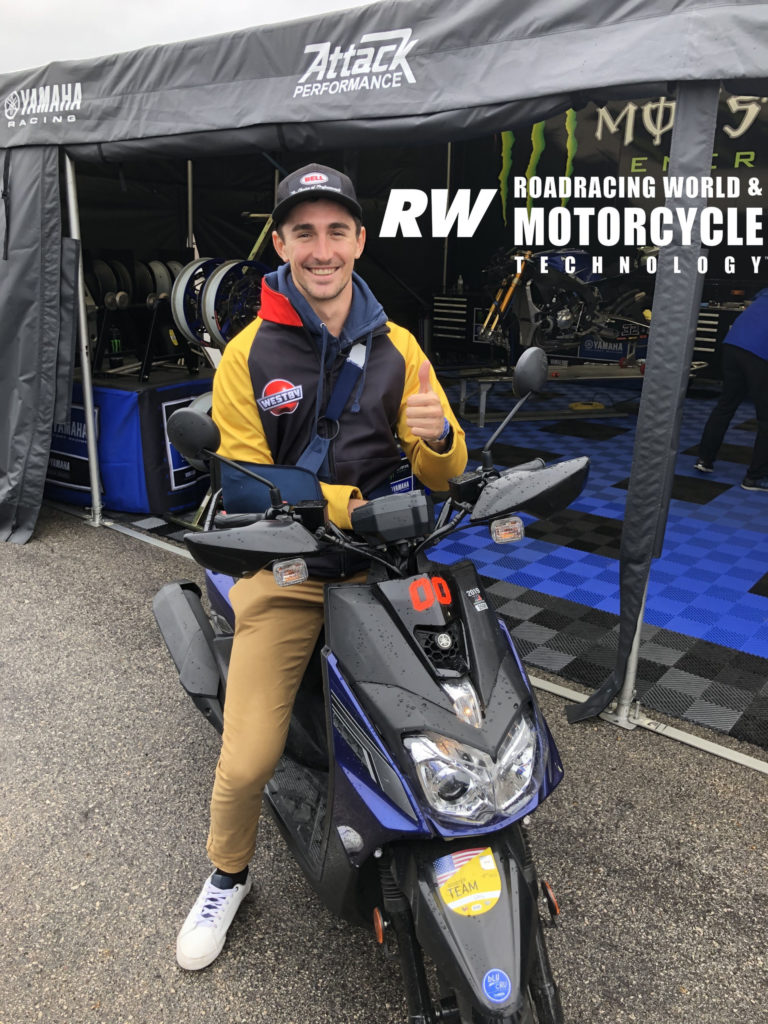 While many MotoAmerica riders were finishing the pre-season test in Alabama on March 11, Scholtz was in Georgia having surgery to plate his fractured right collarbone.
If things had gone to plan, Scholtz would have been in a time crunch to recovery and prepare for the 2020 MotoAmerica Superbike Championship opening round scheduled April 3-5 at Circuit of The Americas. However, the COVID-19 pandemic caused the MotoAmerica/MotoGP event to be postponed, giving Scholtz more time to recover.
"Once I had the surgery, two or three days afterward it felt pretty good," said Scholtz. "I was able to move it [shoulder] quite a bit. I kind of waited two weeks after the surgery to get back to training. I started off slowly knowing that COTA was pushed further on, but now rehab is going pretty great. I just went motocross riding last week. I've been on the bike two or three times, and it feels good. I can't even notice it, really."
Rehabilitating and training while following social distancing and stay-at-home orders hasn't been easy for Scholtz, who is described by his team as a "gym rat."
"I had to go to the local shopping center and buy a bunch of weights so I could do my gym workouts at the house," said Scholtz. "Fortunately, the golf courses have been open here in Georgia, so I've been playing golf a little bit until I got back into riding the last week or two. I've just been training and waiting for the race season."
Scholtz also recognizes that as tough as it's been to be stuck at home alone these last few weeks, he's been better off than his friends and family back in his home country of South Africa, where the restrictions have been much stricter in an effort to keep COVID-19 contained.
"South Africa has a very serious lock down," said Scholtz. "You're not even allowed to leave your house. There can only be a single person traveling in a car at a time to go to the grocery store. They can't even go to the store to buy beer or cigarettes. You can only go buy food. Here in Georgia, everything has been pretty laid back, to be honest.
"Unfortunately for them, they're being treated like criminals. They are under house arrest, but at least everyone back home is safe and just waiting for things to get back to normal.
"I think everyone's kind of in the same boat. We're waiting to get official answers to where everything can be sorted out, but at this point, I think it's more about the human race than everyone trying to get back to doing what they were doing.
"I would love to go to Road America and start the season [May 29-31], but I'm training like we have a race next weekend. I'm just carrying on, riding, training, doing my mental preparation just as if they called up and said, 'Hey, you've got to hop on the bike this week.' And I think that's how the whole Westby Racing team is taking it. We're just really, really ready to go at this point."