MP13 Racing Fielding Rising Stars Yaakov and Sneed 2023! 
MP13 Racing and team principal Melissa Paris is pleased to announce the rider line-up and classes for 2023. The riders: Yaakov and Sneed; and the classes: REV'IT! Twins Cup and STG Junior Cup.
Oceanside, California – Rising stars Kayla Yaakov and Aiden Sneed will join Melissa Paris' MP13 Racing Team for 2023. After coming off of a very successful 2022 campaign in REV'IT! Twins Cup, MP13 is expanding its roster and competitive classes.
The veteran of the squad will be Kayla Yaakov. The 15-year-old had a stellar first full season in MotoAmerica's Junior Cup category. Yaakov won four races on her way to third in the championship, just eight points behind the top two, who ended the season tied on points. For 2023, Yaakov will move up a class and focus on REV'IT! Twins Cup.
Kayla said, "It is truly an honor to join a team like MP13 Racing to embark on this new journey in the REV'IT! Twins Cup! Having the opportunity to work with such incredible individuals as Melissa Paris, Josh Hayes, and all the MP13 Racing team is an honor and a privilege. This is another big step in the right direction for my career, and I am so grateful for this opportunity. My goal is to make the most of this new experience, and I'm looking forward to starting this new chapter! I would like to thank everyone involved in making this happen!"
The team also adds Texan Aiden Sneed to the mix. Aiden competed in the North American Talent Cup in 2022 with two podium finishes and finished 5th in the championship. At 14 years old, Aiden is beginning his MotoAmerica career, ready to get after it. Sneed will compete in the MotoAmerica SportbikeTrackGear.com Junior Cup class on a Yamaha R3.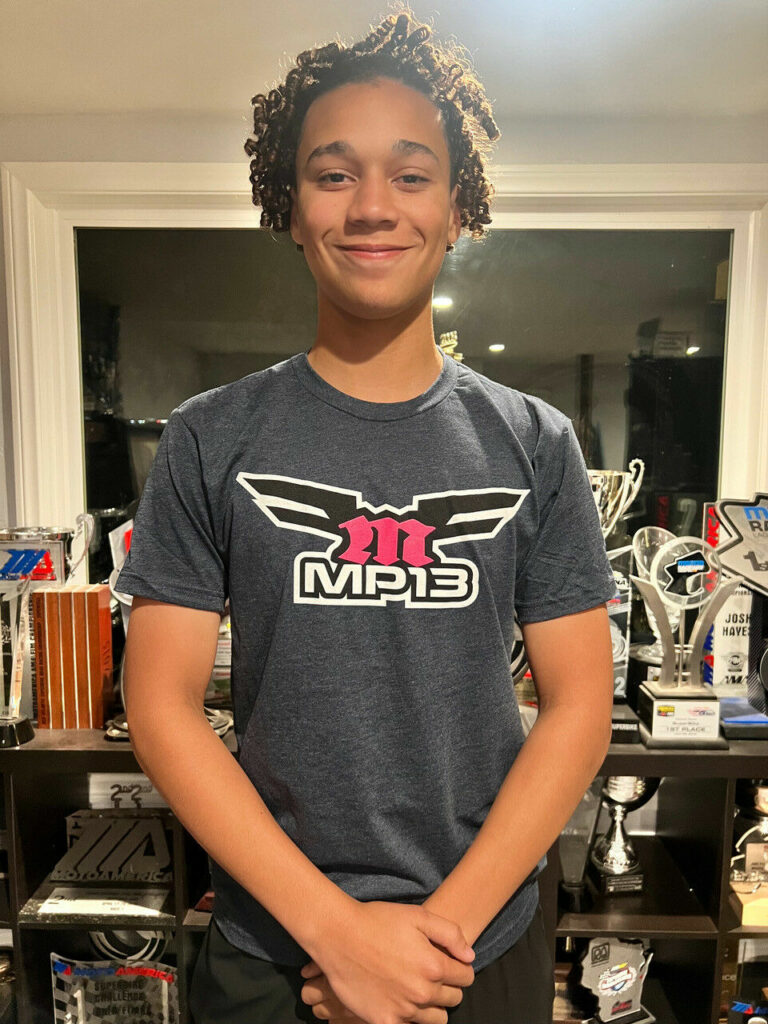 Aiden commented, "I'm super excited to join team MP13 this upcoming season. I'm very fortunate to be given this opportunity. Thank you to everyone that continues to support me in chasing my dreams. I'm very excited for this new challenge!"
On expanding MP13 Racing, Melissa Paris had this to say about the challenge ahead: "I am so excited for what 2023 has in store for MP13 Racing. Being able to grow the team with two verified rippers is a dream come true. Our team has had success before in both the Junior Cup and Twins Cup classes. With Evan Steel of ESP coming back to assist, I feel confident we can give these young racers some good weapons. Motivation is at an all-time high right now, and I can't wait to see what these two can do when we send them out on their Yamahas."
Expect more MP13 Racing 2023 Season information coming soon.