On April 5, MotoAmerica hosted an event at Willow Springs International Raceway dubbed "Bikes and Burgers Track Day." And while having burgers at the racetrack is fairly common, the attendees at this track day were far from it.
For instance…
Orlando Bloom, the actor best known for his roles in the Pirates of the Caribbean and the Lord of the Rings movies, rode one of "Aussie Dave" Anthony's FLY Racing/ADR Motorsports Stock 1000 racebikes and then went for a 145-mph ride with former Pro racer Chris Ulrich on the Dunlop ECSTAR Suzuki GSX-R1000 two-seat Superbike.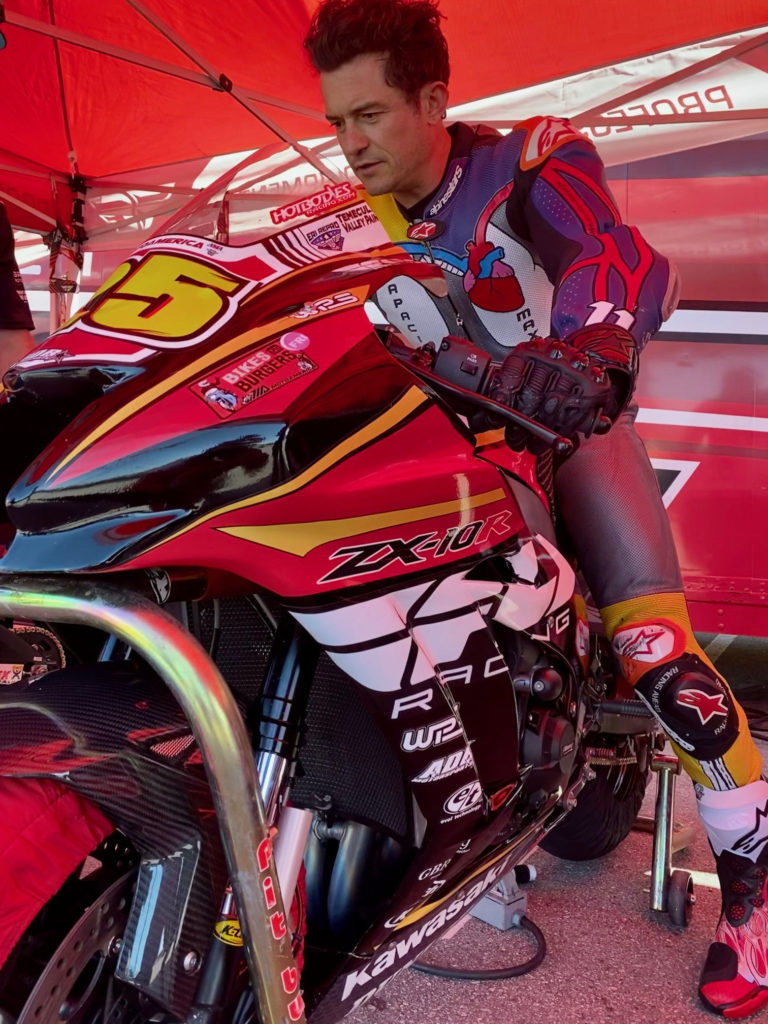 Actor, stuntman, second unit director, and former racer Tom McComas (who is known for his work as Ryan Reynolds' stunt double in Dead Pool 2, among many other projects) was there on his new Ducati Panigale V4 S.
Professional stunter Aaron Colton put on a display.
Members of the rock band Incubus Chris Kilmore and Ben Kenney came out to play.
Billy Morrison, the long-time guitarist for Billy Idol, did laps.
Cast members from the Netflix original drama 13 Reasons Why were present.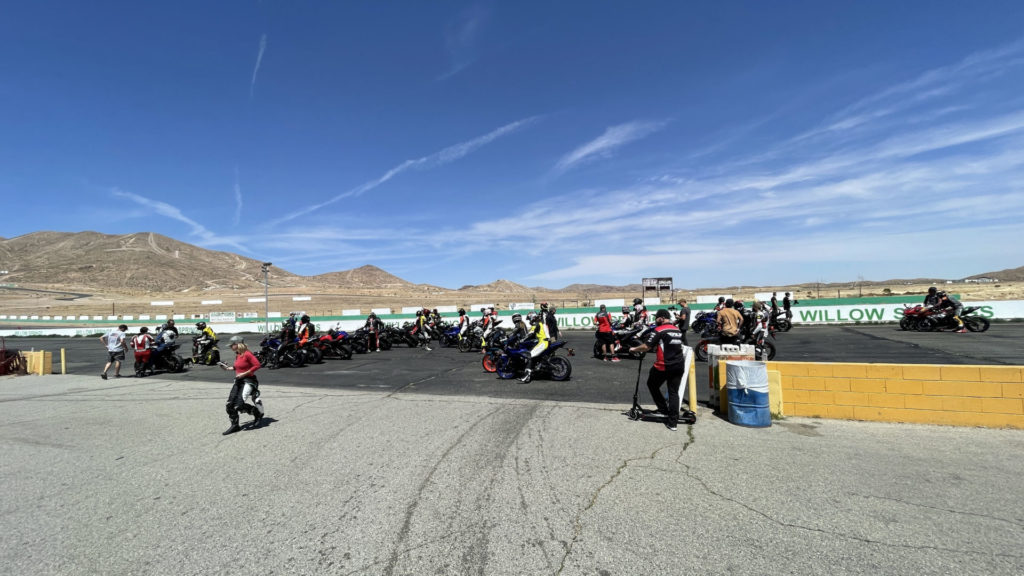 In total, over 100 guests attended the event at the invitation of MotoAmerica and new Vice President, Media + Promotions Jordan Miller.
"[The reasons] for me coming over to MotoAmerica was to find ways to reach an additional audience other than the core fan," Miller told Roadracingworld.com. "One of the tactics I thought would be impactful early on was to host a track day and introduce ourselves as MotoAmerica to influencers from across entertainment, music, sports, and culture, and do it in a really lowkey way that allowed them to have a really great time."
In addition to a free lunch, guests were treated to the use of motorcycles from the Yamaha Champions Riding School demo fleet, riding gear from Alpinestars, and helmets from Arai, as well as rides with Ulrich on the Dunlop ECSTAR Suzuki two-seat Superbike.
The invitees were kept company on and off the track by MotoAmerica riders like Anthony, Fresh N' Lean Attack Performance Yamaha's Josh Herrin, and M4 ECSTAR Suzuki's Cam Petersen, some of whom had their racebikes and team transporters on display.
"We all know why motorcycle road racing is one of the greatest sports ever," said Miller, "and it's not that hard to sell it if you can just find the right people to listen and then be able to experience it."
MotoAmerica opens its 2021 season April 30-May 2 at Michelin Raceway Road Atlanta.