This weekend's results are brought to you by 6D Helmets.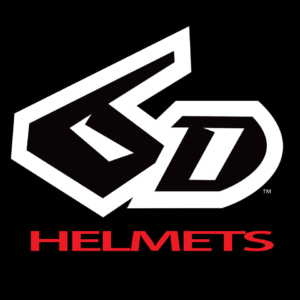 More, from a press release issued by MotoAmerica:
Beaubier On Top Of HONOS Superbike After Opening Day At PittRace
Sean Dylan Kelly Heads Supersport Time Sheets
WAMPUM, PA (August 7, 2020) – It's a bit early to say that someone will step up to challenge Monster Energy Attack Performance Yamaha's Cameron Beaubier this weekend at Pittsburgh International Race Complex, but at least there are a few within striking distance after the first day of practice and qualifying.
Beaubier topped the HONOS Superbike time sheets with his 1:40.861, which puts him .448 of a second ahead of his teammate Jake Gagne and .994 of a second clear of Westby Racing's Mathew Scholtz. The rest were close, but only to each other as those top three were the only ones within a second of the four-time and defending MotoAmerica Superbike Champion.
Scheibe Racing BMW's Josh Herrin was putting in maximum effort with a few off-track excursions to end up fourth fastest, marginally ahead of One Cure/KWR Ducati's Kyle Wyman and M4 ECSTAR Suzuki's Bobby Fong and Toni Elias with .362 of a second separating fourth (Herrin) through seventh (Elias).
FLY Racing ADR Motorsports' David Anthony, Celtic HSBK Racing's Jake Lewis (in his first ride on the team's Ducati Panigale V4 R) and Anthony's teammate Bradley Ward rounded out the top 10.
Beaubier is the Superbike lap record holder at PittRace with his 1:39.472 set in Superpole last year.
M4 ECSTAR Suzuki's Sean Dylan Kelly led Supersport Q1, just .191 of a second ahead of HONOS Kawasaki's Richie Escalante, the winner of five of the first six races. Third place was a surprise with Northeast Cycle Outlet Racing's Benjamin Smith third fastest in his home race.
Dominic Doyle rode the BARTCON Racing Kawasaki Ninja 400 to the fastest lap of the day in the Liqui Moly Junior Cup class, the South African besting series rival Rocco Landers by .606 of a second. Benjamin Gloddy ended day one in third.
The opening day of Stock 1000 action was led by Altus Motorsports' Cameron Petersen by a whisker .072 of a second over Travis Wyman Racing's Travis Wyman. Championship leader Corey Alexander was third fastest on the Ride HVMC Racing Kawasaki.
Rocco Landers led the Twins Cup Q1 session, which ended the opening day at PittRace. Landers was .860 of a second clear of points leader Kaleb De Keyrel and .913 ahead of Cooper McDonald.
More, from a press release issued by Ducati North America:
Top five for Wyman on Friday at Pittsburgh International Race Complex as Lewis finds his Ducati feet
Mountain View, Calif., August 7, 2020 – Kyle Wyman (KATO Fastening/KWR Ducati Team) put in a total of 17 laps over the two Friday practice sessions for the fourth round of the 2020 MotoAmerica Superbike Championship at the Pittsburgh International Race Complex, ending the day fifth overall behind fastest man and series leader, Cameron Beaubier.
Wyman uncorked a string of 1:42 second laps, his fastest being a 1:42.145, but is confident of dipping into the 1:41 second bracket to put himself in the podium hunt for Saturday's race one and Sunday's race two.
Jake Lewis made his Ducati debut at Pittsburgh, riding for the injured PJ Jacobsen who is still recovering from injuries suffered at Road America last month. Kentuckian Lewis took a steady approach to his first date with the Panigale R, chipping away over 27 laps to finish eighth in the Superbike category.
FP1 Final Standing
P1 — Cameron Beaubier (Yamaha) 1:41.231
P2 — Jake Gagne (Yamaha) 1:41.569
P3 — Mathew Scholtz (Yamaha) 1:41.620
P4 — Josh Herrin (BMW) 1:42.853
P5 — Toni Elias (Suzuki) 1:43.299
P8 — Kyle Wyman (Ducati) 1:43.836
P10 — Jake Lewis (Ducati) 1:45.733
FP2 Final Standing
P1 — Cameron Beaubier (Yamaha) 1:40.861
P2 — Mathew Scholtz (Yamaha) 1:41.279
P3 — Jake Gagne (Yamaha) 1:41.309
P4 — Josh Herrin (BMW) 1:42.004
P5 — Kyle Wyman (Ducati) 1:42.145
P9 — Jake Lewis (Ducati) 1:43.948
Kyle Wyman (KATO Fastening/KWR Ducati Team — Ducati #33)
"It was a bit of a slow start, but we have something going," Wyman said. "I was putting together a good string of '42's, which I think will be second through fifth's race pace, but we want 41's.
"I feel like we did a good job today, but we've got some work to do. We're not happy with top five anymore. We want podiums now. The stock motor is about 7-8 km/h (4 mph) off what we did last year, which is definitely a bummer because we're still going faster than we've ever gone around here, and the proper superbike motor it might be worth a couple more few tenths per lap.
"We did 17 laps, which is a full race distance across the two sessions. The tires are holding up good but we need to use them a bit better. They look too new when we come in to pit, we need the bike to hook up a bit more and use the tire more. I'm looking forward to the race tomorrow and Sunday."
Jake Lewis (Celtic HSBK Racing — Ducati #85)
"It's a fun bike, so different to ride but so small and compact," said Lewis. "The Panigale R is easy to ride. It's nimble and got lots of power, but all these guys have been riding and racing a lot so it's been a little tough to get up to speed. I haven't been going this speed for months!
"The first session, I was just getting comfortable with the bike and the lines, but the second session was a lot better, about two seconds faster. There's two corners I really have to work on, but once we get those sorted we'll be a lot better.
"We haven't made a lot of changes or adjustments, or thrown lots of tires at the bike, which is a good thing. We did a lot of laps today, and that's what I need. The sessions were long at two 45 minute runs, and I tried to stay out on track as much as I could. I felt good out there. Tomorrow we'll be closer."