Corey Alexander & Have A Nice Day Coffee Release "GASOLINA" Roast
Brooklyn, New York – MotoAmerica Superbike racer and 2022 Stock 1000cc champion Corey Alexander has collaborated with Brooklyn, New York based Have A Nice Day Coffee (H.A.N.D.) to release a limited edition Espresso roast blend called "GASOLINA".
As a New Yorker himself, Corey sought to partner with H.A.N.D. as they share a mutual passion for motorcycling, even offering delicious coffee from a motorcycle side car under their  brand "Nice Day Moto".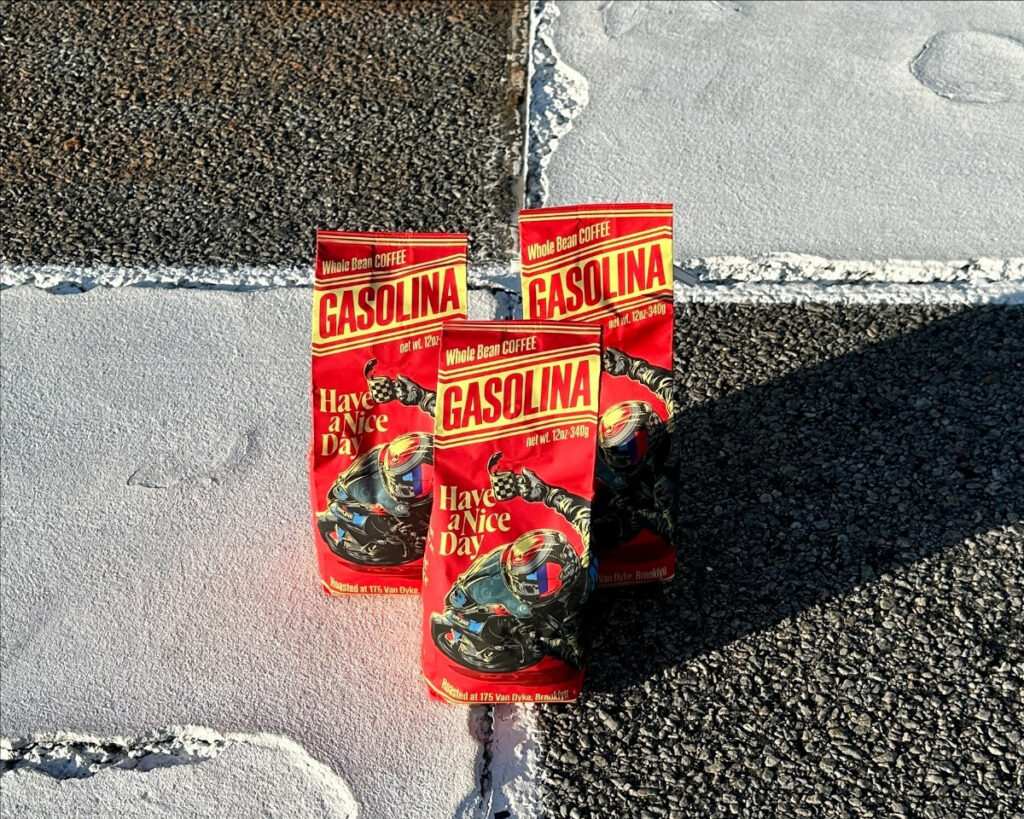 The 12oz coffee bag features Corey aboard his #23 Tytlers Cycle Racing BMW M1000RR machine, hand illustrated by Italian artist Gianpaolo Bertoncin of The Junkers. The design is inspired by elements of vintage steel gas cans with the notion that coffee is truly a gasoline of sorts for the human body.
The first 23 bags to be sold will be signed by Corey himself and are available with the coffee bag itself or as a packaged set with matching branded coffee mug. The coffee is roasted and shipped weekly available via the H.A.N.D. online shop. Click here to purchase!
About Have A Nice Day Coffee
Motorcycle culture is the reason Brooklyn, New York based Have A Nice Day Coffee and Nice Day Moto exists. The brands partners met and bonded over mutual respect for motorcycle culture and coffee as the driving force with a shared love for quality, detail and speed. To learn more visit haveanicedaycoffee.com or follow H.A.N.D. on social media via @nicedaymoto.