On March 13, then-19-year-old Brandon Paasch came from behind and used a textbook slipstream maneuver on the last lap to win the 79th Daytona 200.
Not only was it a big moment is Paasch's racing career and a tremendous achievement for the family owned- and operated TSE Racing team, if may have been life changing for some others who never stepped foot on pit lane.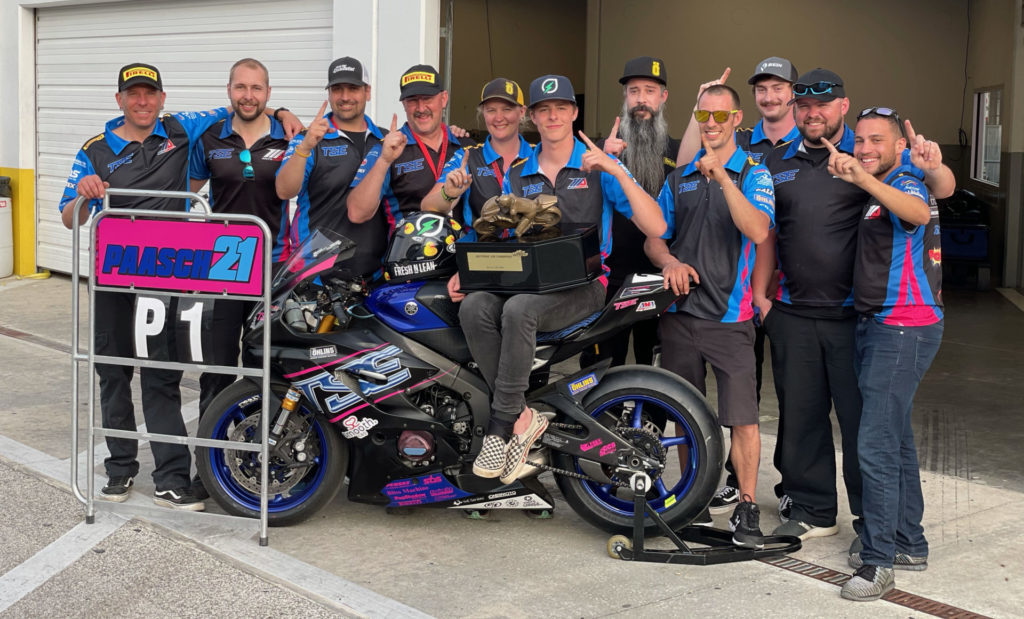 In the days leading up to the race, Paasch pledged that he would give half of his winnings to the family of fallen racer Lloyd Bayley.
Bayley was killed in a crash while competing in an ASRA Team Challenge endurance race at Homestead-Miami Speedway on December 5, 2020.
Considering the Daytona 200 is the most lucrative motorcycle road race in America with a $175,000 cash purse and a $25,000 grand prize for the winner, that's a big promise. But Bayley clearly made a big impact on Paasch, who has literally grown up at racetracks around the world and has met hundreds if not thousands of people in his young career.
"When I first started racing with CCS, [Bayley] would always come up to me and ask how I was doing and if I needed any help with anything," Paasch told reporters after winning the Daytona 200. "He would go to all the CCS races and was doing all the endurance races, and from a young age I was doing the endurance races as early as I could just to get as much track time as I could. He was always a nice dude and was always helping me out.
"Going deeper than that, his sponsor [Chronic Motorsports] that actually helped him go racing wound up being my trainer now. And while they were sponsoring him, they in turn sponsored me. So technically, without Lloyd, I wouldn't even be racing today. It means a lot to me to help his family, and to think I may have just paid for his two little girls' college is unreal."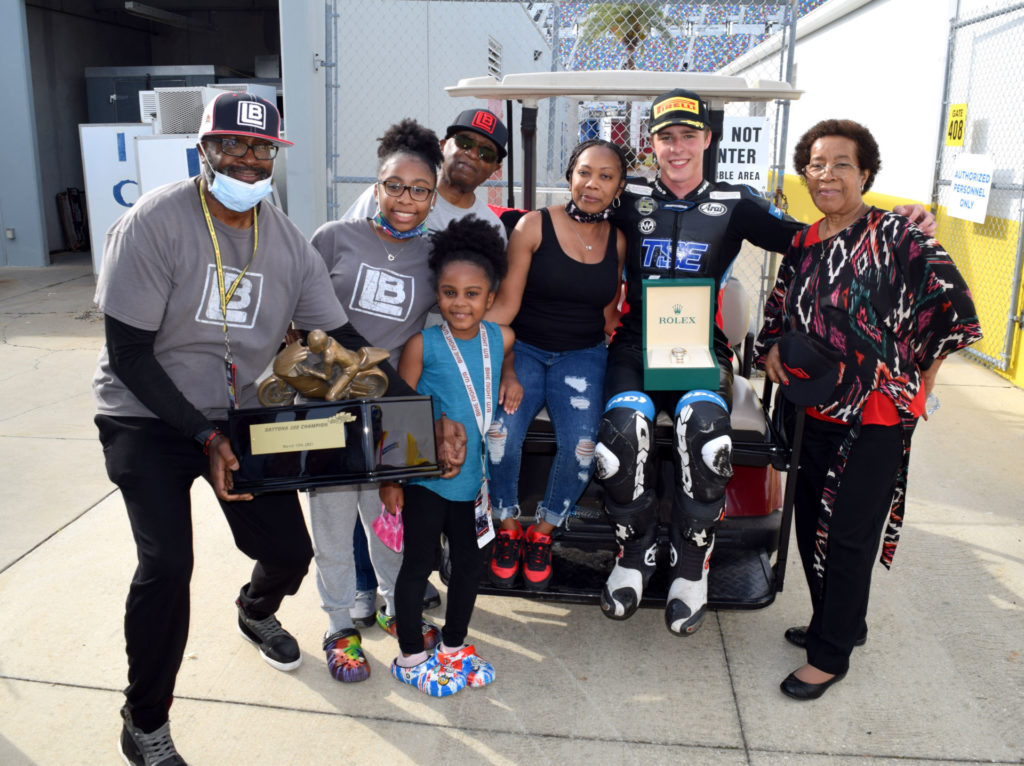 Asked for her reaction to Paasch's generous gesture, Yvett Bayley, Lloyd Bayley's widow, wrote to Roadracingworld.com. "Brandon making the decision to give half of his winning to our girls was a blessing [and a] selfless act. There are no words to describe how thankful I am and I know Lloyd is. Brandon's mother raised an amazing young man and should be proud."