Editorial Note: This article originally appeared in the April 2022 issue of Roadracing World & Motorcycle Technology magazine. Bonus photos and content have been added.
Hanging With…Richard Varner
By David Swarts
In late 2014 KRAVE Group acquired the rights to promote AMA-sanctioned professional motorcycle road racing in the United States and rebranded the series as MotoAmerica. KRAVE Group was, and still is, made up of Chief Marketing Officer Terry Karges (K), President Wayne Rainey (R), Chief Operating Officer Chuck Aksland (A), and Chief Financial Officer Richard Varner (V).
Some of those names were familiar to people following motorcycle racing. Rainey is a three-time 500cc Grand Prix World Champion and a former Grand Prix team manager; and former racer Chuck Aksland ran King Kenny Roberts' Team Roberts for over 20 Grand Prix World Championship seasons and later ran Circuit of The Americas. And although Karges isn't well known in motorcycle racing, he's very well known in the auto racing world; he's run his own team, led motorsports marketing efforts for Ford, served as Senior Vice President of Sales and Marketing at Roush Performance, and currently runs the Petersen Automotive Museum in Los Angeles, California. But who is Varner?
Not only is Varner the primary source of the funding that got MotoAmerica up and running, but he continues to drive the racing organization forward with his experience building and running several businesses, his passion for motorcycles and all motorsports, and his endless energy and enthusiasm.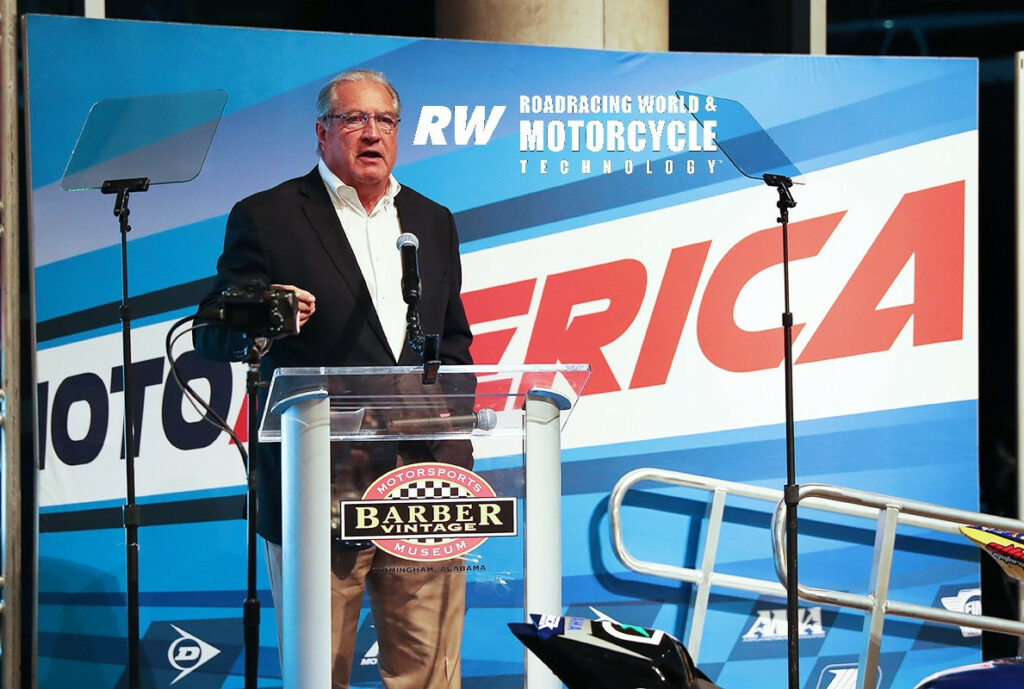 Varner was born in Wichita, Kansas, where his appreciation of hard work and his lifelong attraction to motorized vehicles took root. "We all mowed lawns in the summertime where I grew up," said Varner. "You'd have maybe eight or 10 lawns, and you could earn enough money to buy a minibike. Some kids had go-karts, but minibikes were better because you could ride it more places. You could find a vacant lot and ride it there until the owners chased you off or the police came."
Varner earned a college football scholarship and played offensive guard at the University of Nebraska under Hall of Fame Coach Tom Osborne. "To know anything about my football career you had to be related to me or dating me, because I was not a standout or a star by any means," said Varner, who stands 6-foot-5. "I played a little bit, I lettered, and that was about it. I realized pretty quickly that I wasn't going to the Pros."
Varner graduated with a Bachelor's Degree in Marketing, but when he couldn't find a job he passed on Law School and decided to get a Master's Degree in Business Administration from the University of Kansas. After receiving his MBA, Varner found himself working in the energy business, which wasn't a surprise.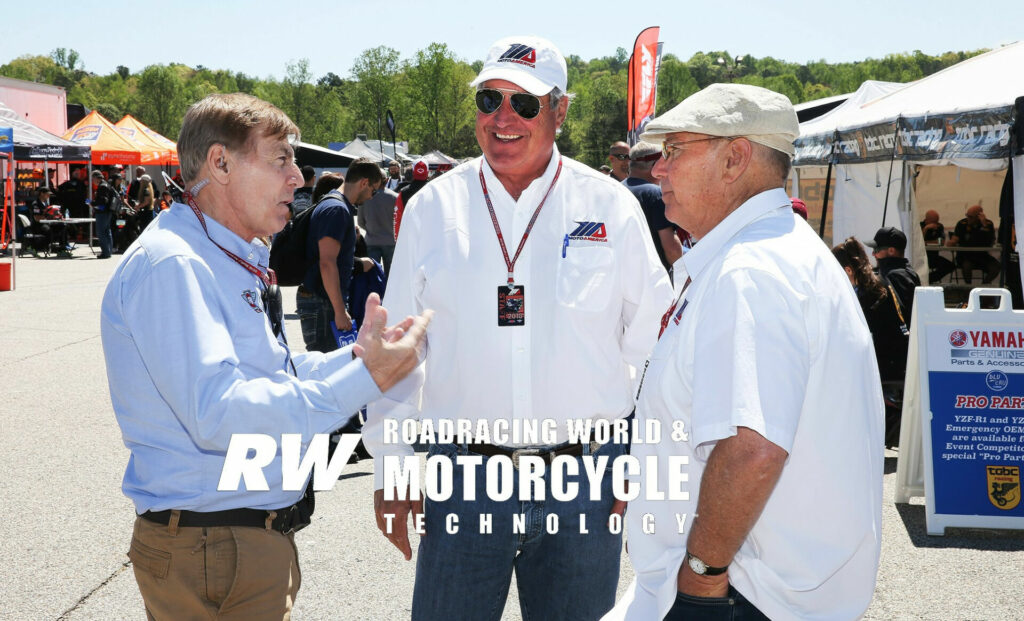 "I had been around it all of my life," said Varner in his usual straight-talking manner. "My father worked for a large oil company in Wichita. My grandfather worked in the oil fields. My cousins worked in the oil fields. My wife's family had worked in the oil business. I had had summer jobs on pipeline crews and driving crude oil transport trucks in the field. So, I just kind of gravitated towards it.
"I worked for a large independent company called Coastal Corporation. I went to work in the crude oil trading group. We were buying and selling cargos of crude oil back in the mid-to-late 1970s, chartering ships, and transporting oil, and buying and selling. It was really an exciting time."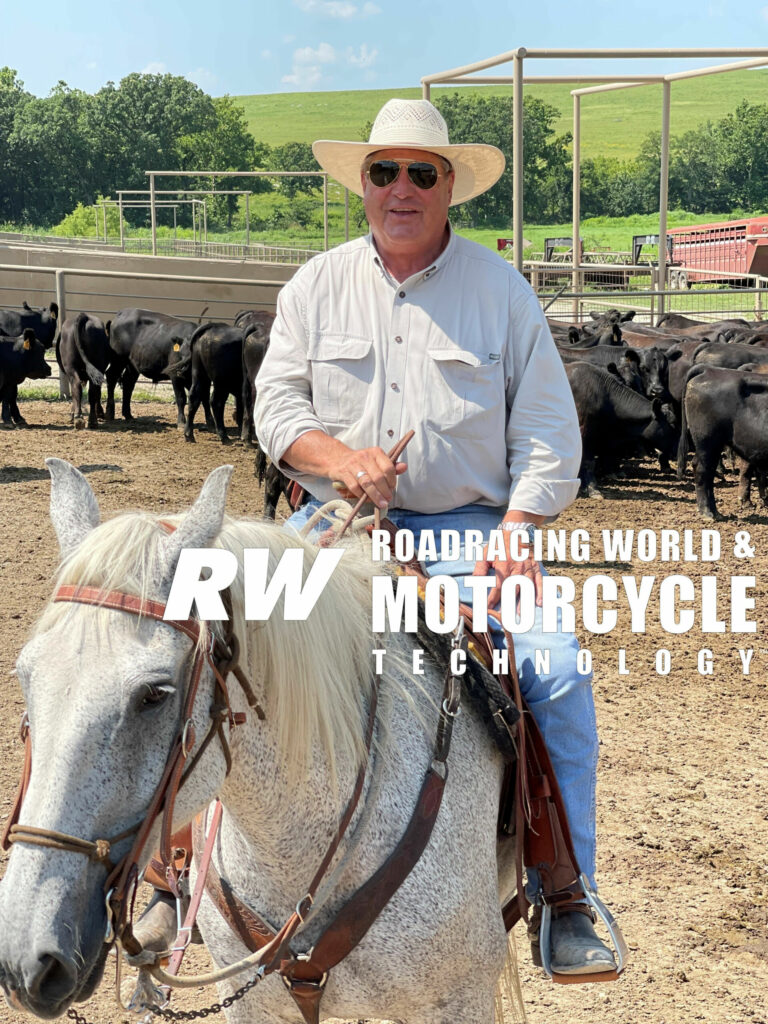 After changing locations and companies a few times, Varner found himself working for Coastal again but this time in Southern California. "I ran their refining and marketing group out here," said Varner. "We kind of had an integrated oil company. We were buying crude oil and putting it in our refinery and then selling the products out of it. I did that for a number of years."
Eventually, Varner left Coastal and started his own company transporting various petroleum products up and down the West Coast and to Alaska and Hawaii using as many as 18 seagoing barges and vessels.
"We did that for 10 or 11 years and sold it, and then I got into the natural gas pipeline business. We take gas off major tug pipelines, and we deliver it to utility companies in little towns in Oklahoma, Tennessee, Kentucky, Texas, and now California. We've recently branched out and we're involved in some hydro-electric power generation in North Carolina. That's a new thing for us. So, I've probably had three distinct careers in the energy industry over the last 47 years."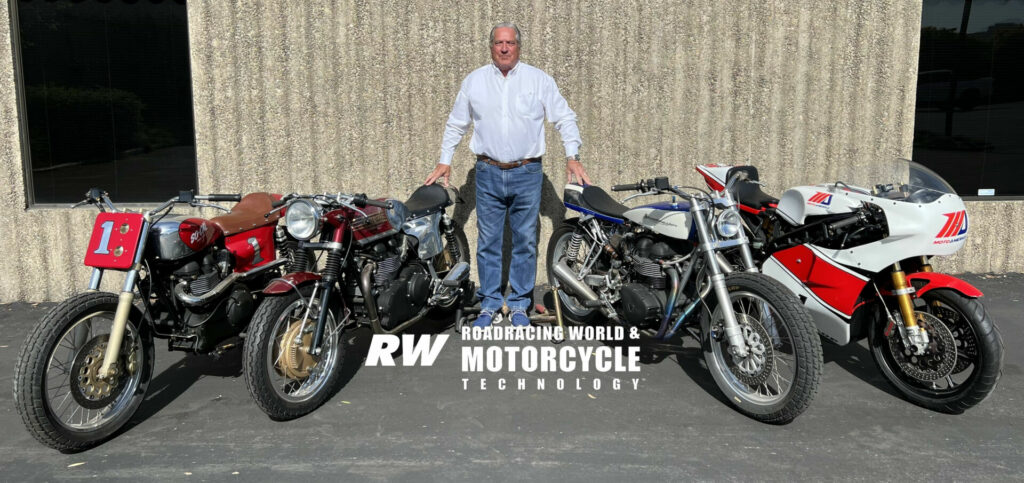 While Varner was running his petroleum shipping company, he used the company's machine shop to restore a 1967 Chevy II into a hot rod with his son. "I thought, I'll start restoring motorcycles for fun, too," said Varner. "I bought a couple of Triumphs from the 1970s, my high school years. I thought that was a good age and it was the last good years of Triumphs back then.
"So, I started messing with that. Then I started getting new Triumphs and messing with those. I got Richard Pollock to build a frame for me. We started building these street trackers. They were 765s. We did some porting on the engine and some cam work. We got the first street tracker down to 305 pounds and 90 horsepower. It was a lot of fun. I took it to a couple of shows and met Terry Karges at one of those shows.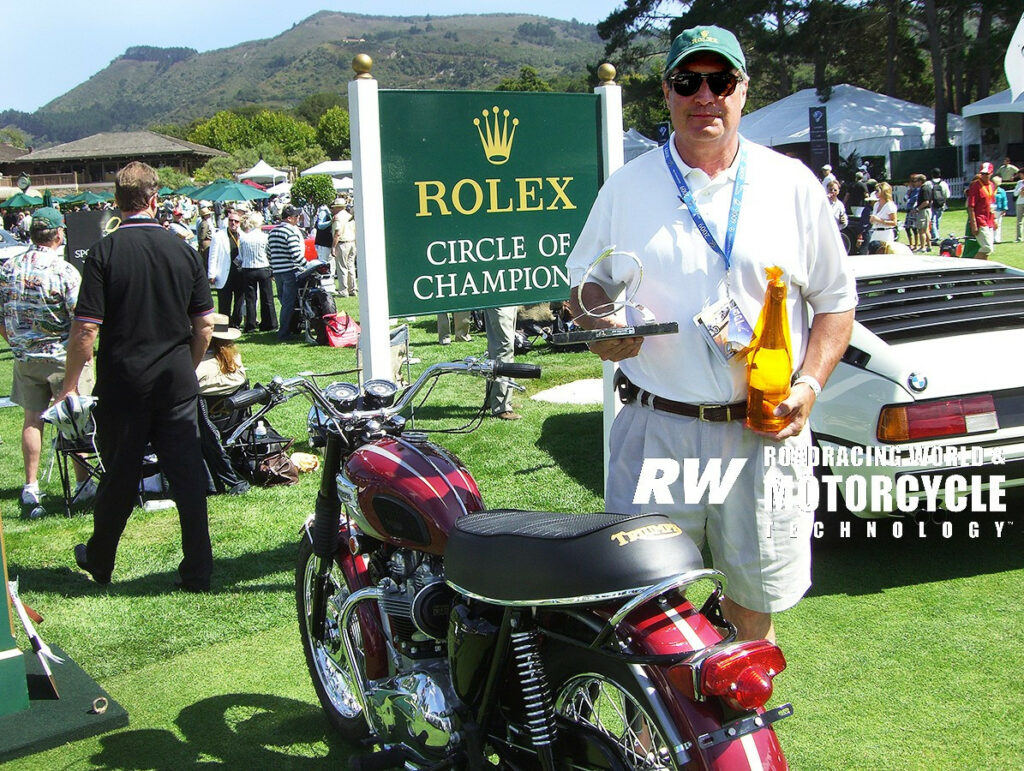 "We started talking about maybe trying to sell them and do different things. Then we started thinking it would be fun to do something besides Triumphs. Richard Pollock and Terry and I started talking about Yamahas. Maybe we could do an old TZ750 but use a R1 motor in it. We had a friend up in Monterey that introduced us to Wayne [Rainey]. So, Wayne came on and helped us with the project by sourcing a lot of the Öhlins parts. Then, we started talking about road racing and what should be done, and sh*t, here came MotoAmerica.
"In 2013, we started getting pretty earnest about it and started chasing this thing. We made a couple of offers to [Daytona Motorsports Group (DMG), which owns AMA Pro Racing], and they were rejected. At that time, we were going to try to buy the whole damn thing, flat track and everything they had bought from AMA. It wasn't going to work, so we looked at doing our own thing. We looked at doing the North American Championship as opposed to the U.S. Championship.
"Finally, the AMA said, 'We think [DMG] will sell us the road race [rights] back.' We paid a fee to the AMA every year over a period of time, and I think that funded buying the sanctioning rights and commercial rights back from DMG. That was September 2014 when that was completed. From that point it was asses and elbows, and we were on track at COTA in Spring of 2015."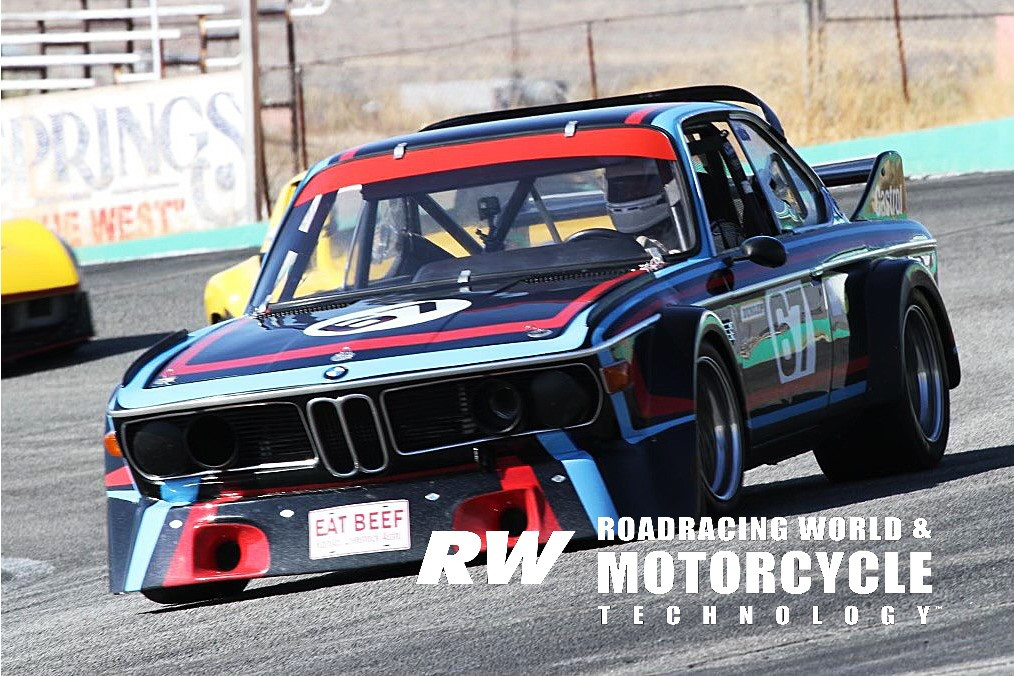 Varner said the best thing he feels MotoAmerica did was to adopt FIM technical rules and regulations, which made it easier for manufacturers to develop bikes and parts to a global specification instead of series-by-series. "The other critical issue the first year was getting the series back on TV," said Varner. "We got on TV, but it wasn't what it needed to be. So going from there to live TV the second year was a big deal. And I think ever since we have been continually improving our product and our operations.
"I'm not the racer that Wayne and Chuck are, but from my perspective when I look at a business it's important to have continual improvement and refinement and hopefully no backsliding. It's important that we're moving forward all of the time. What happens is the product is going to get more reliable, more consistent, a better presentation, higher quality, and I think it trickles down."
People with money come and go in racing all of the time. They come in and inject a lot of cash and enthusiasm for a while, but it rarely lasts because wealthy people tend to get bored and easily find new and more exciting ways to spend their money. Although his involvement in MotoAmerica has been a labor of love, Varner has always looked at MotoAmerica as a business, and a business needs to be profitable or it will not last. And seven years in, Varner realizes how much is at stake.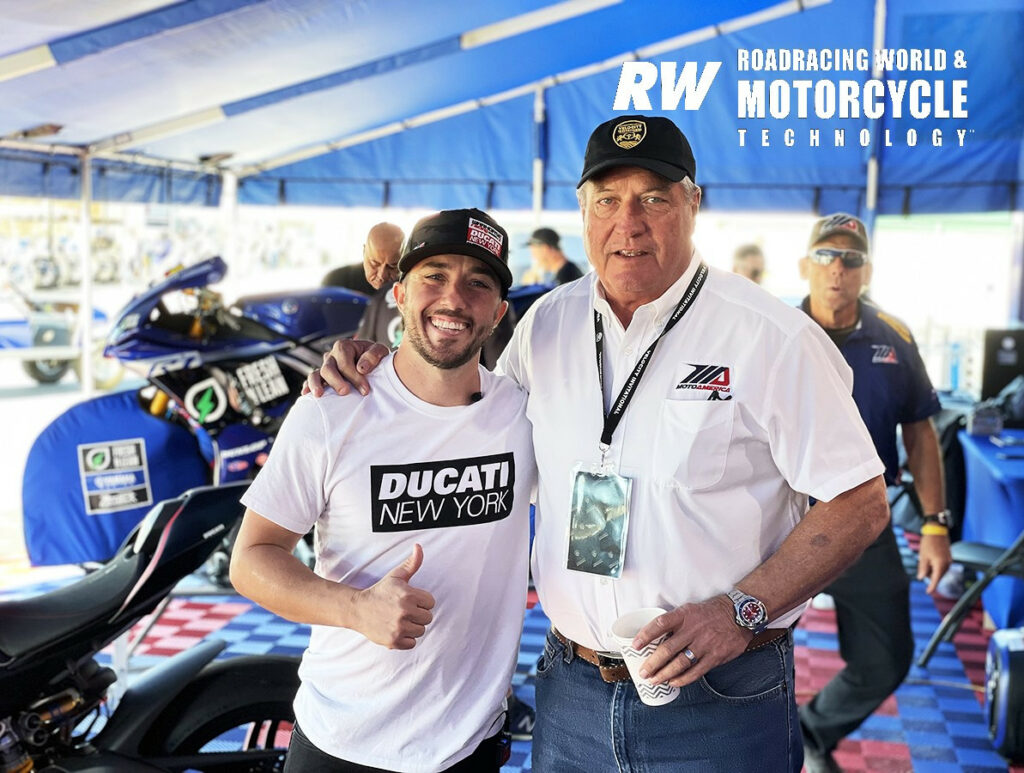 "The thing that has probably kept me going in this thing as much as anything is once you get going in something you have an obligation to see it through. You never quit, right?" said Varner. "I will tell you that Wayne and Chuck and Terry and I very much see it as the decisions we make are not just about us. They are about our entire paddock and what's best for it.
"Other people are depending on us to get it right, and that's a real motivating deal. We can't just leave it. We can't just walk away from it. If you sponsor a team you can walk away from it, but when you start getting in this deep you can't just walk away from it, not like it is. And it's a sense of pride to make something work that other people couldn't make work."