Cuna de Campeones Moto 5 Series
Ricardo Tormo Circuit
Valencia, Spain
May 8-9
Mikey Lou Sanchez, a 10-year-old American, continued his Cuna de Campeones Moto 5 Championship campaign May 8-9 at the Ricardo Tormo Circuit, near Valencia, Spain.
The young Texan qualified 9th out of 24 riders.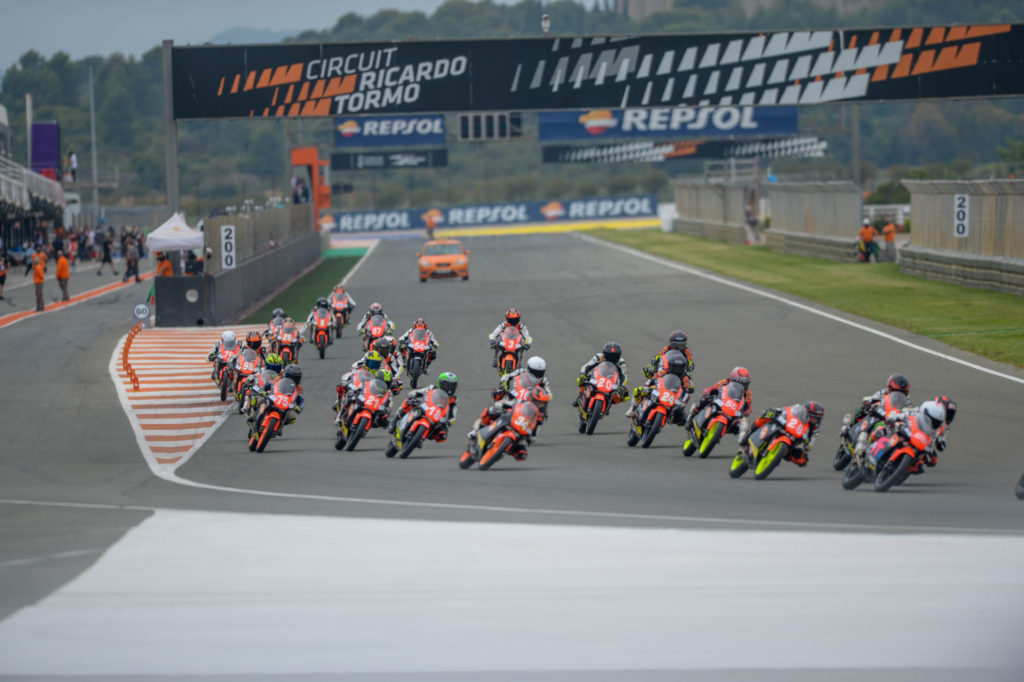 In Race 1, Sanchez placed 10th, after fighting within the lead pack of 13 riders for the entire race.
Sanchez finished a close sixth in Race 2, just 0.684 second behind the winner, and turned the fastest lap of the race, a 1:58.771.
For turning the fastest lap of the race, Sanchez earned two bonus Championship points. He left Valencia 10th in the Championship point standings.
"It was a very good race," said Sanchez. "I was very excited to be able to have the fastest lap time of the race! The track was pretty fun but was very technical with a lot of blind turns and skinny. I was so excited to ride a track that Mick Doohan raced on!"
"I would specifically like to thank Jose Pino for training Mikey and making all of us feel welcome here," added Michael Sanchez, Mikey Lou Sanchez's father.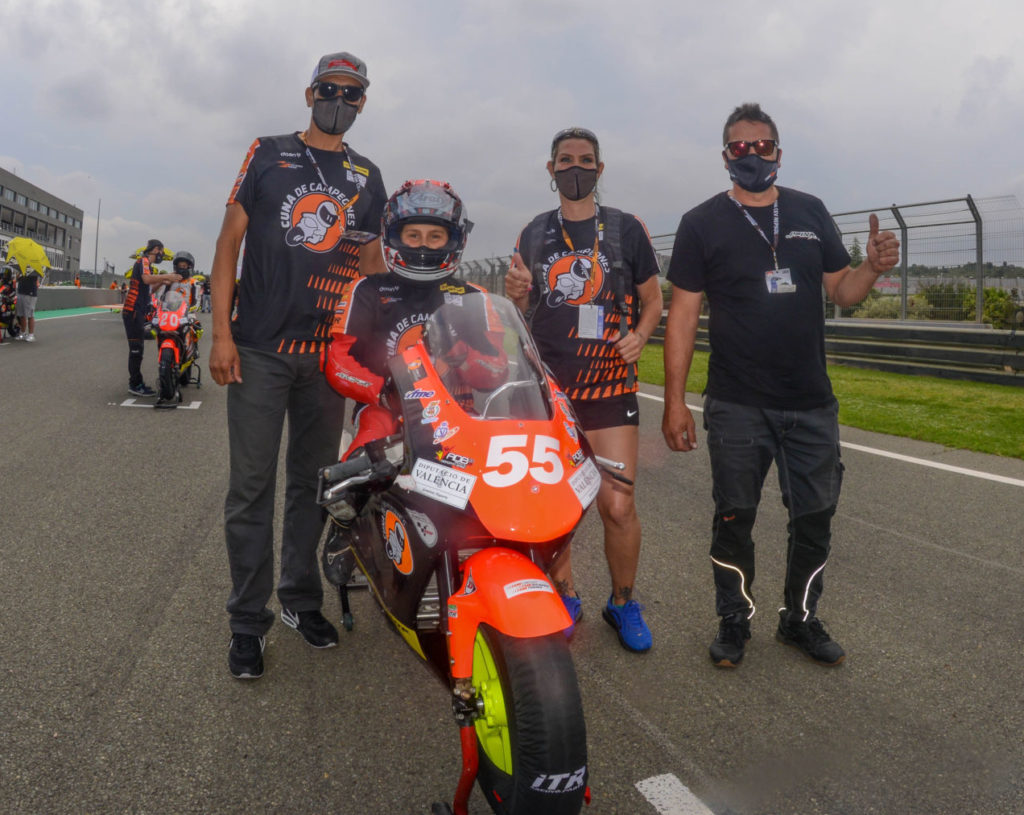 Sanchez Racing would like to thank its sponsors for helping Mikey Lou chase his dream: Studio Three 49, Fred & Maggie Beck/Harris Hill Flat Trackers Association, Shawn Knoche, Williams Custom Painting, Corsa Werks, Fondu, Arai Americas, Texas Motorcycle Academy, Moto Liberty, Day One Welding, and AGV SPORT America.