Cuna de Campeones Moto 5 Series
Circuit do Estoril, Portugal
April 24-25 
Mikey Lou Sanchez, a 10-year-old American, started his Cuna de Campeones Moto 5 Championship campaign April 24-25 at the Estoril Circuit, in Portugal.
The young Texan qualified 9th out of 24 riders.
In Race 1, Sanchez placed 7th, finishing in a pack of five riders battling for fourth about seven seconds behind the winner.
Sanchez got a great start in Race 2 and was able to run in the front pack throughout the race. With two laps to go, Sanchez led going into Turn One. On the last lap, there were many passes, and Sanchez tangled with another rider and they both went down fighting for the front.
Unfortunately, Sanchez sustained a bone fracture in his left foot, but luckily it's very small and he should be ready to ride in the next race in two weeks at Valencia.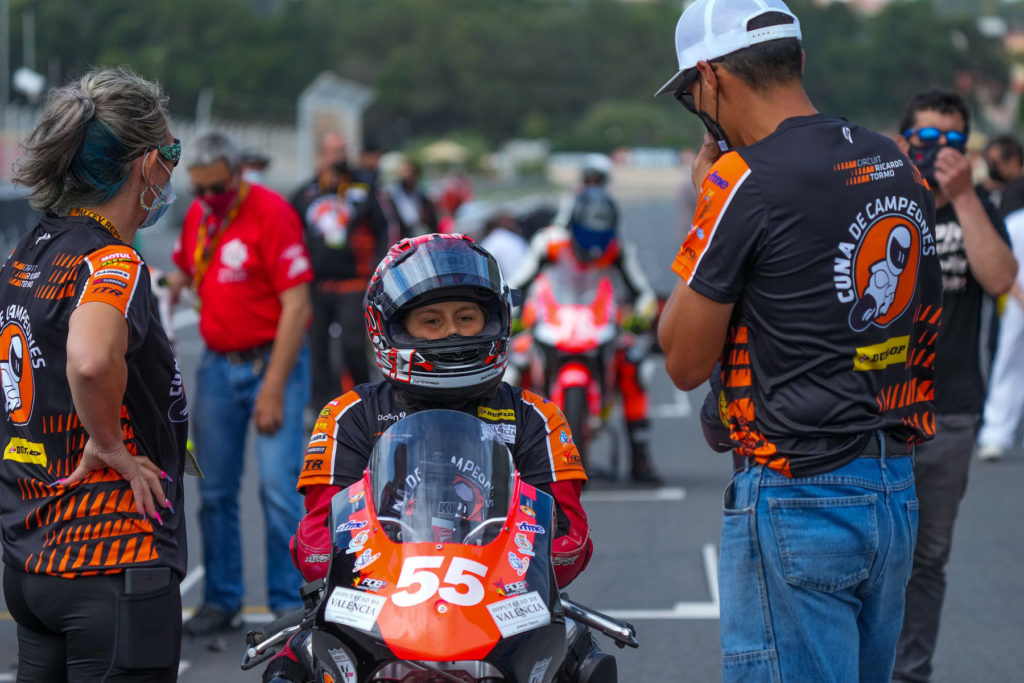 "We are very thankful for the people who believe in Mikey, and we are 100% committed," said Sanchez's father Michael Sanchez. "We've been in Spain for one week and Mikey is having a blast!"
"I was really hoping to finish in the top three," said Mikey Sanchez. "I'm really proud of myself for not giving up and trying my best. Hopefully, we can improve at Valencia!"
Sanchez Racing would like to thank its sponsors for helping Mikey Lou chase his dream: Shawn Knoche, Williams Custom Painting, Corsa Werks, Fondu, Arai Americas, Texas Motorcycle Academy, Moto Liberty, Day One Welding, AGV SPORT America.