Suzuki and Daley On Track for 2021
Mississauga, Ontario
As we look out from beneath the dark cloud that was 2020, the anticipation of a return to superbike racing in Canada is a beacon of light in a year of perpetual upheaval. In the spirit of moving onward and upward, Trevor Daley is pleased to confirm his continued partnership with Suzuki Canada for the 2021 race season.
"I'm very excited to race the GSX-R1000R again in 2021, and to continue working with the amazing group of people at Suzuki Canada," says Trevor. "Even though racing was restricted in 2020, I look forward to applying what I learned on- and off-track this year to my race program, and be in the fight for Canadian Superbike Championship (CSBK) race wins in 2021."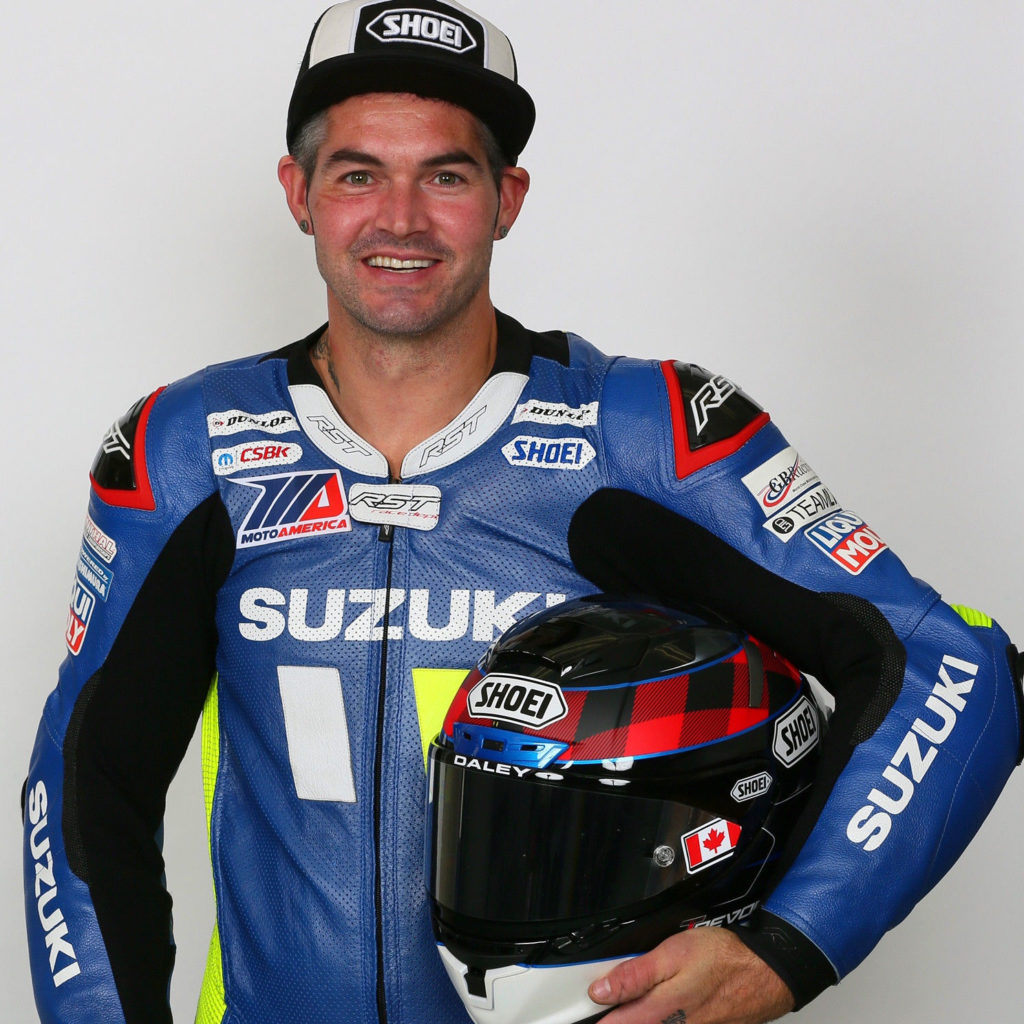 Trevor returned to Suzuki equipment for the 2019 season and his results immediately moved him to the front of the grid. Building off three consecutive 2019 CSBK podiums, a February test in Florida and continued improvements made to his Suzuki over the off-season, Trevor was looking forward to the 2020 races despite the truncated schedule. With a second and a third in the two races his schedule allowed him to compete in, his pace was stronger than ever.
With the 2020 CSBK season coming to a premature end in early August, Trevor was fortunate to have had the opportunity to attend several MotoAmerica events with American Suzuki flagship operation M4 ECSTAR Suzuki. Trevor also had the privilege of racing his Suzuki Canada GSX-R at the Indianapolis MotoAmerica round and looks forward to implementing the many technical and riding skills gleaned to his 2021 Canadian campaign.
Trevor encourages enthusiasts to follow along with and participate in his and Suzuki Canada's social media, which will include new machine livery that echoes the MotoGP championship-winning Suzuki GSX-RR.
Series information, event scheduling—as well as multimedia and past results—can be found at the Canadian Superbike Championship website at CSBK.ca.
Trevor- @Onespeedinc
Suzuki Canada- @Suzukicanada
Canadian Superbike Championship- @cdnsuperbike