American Rocco Landers, the 14-year-old who dominated and won the 2019 MotoAmerica Junior Cup Championship, has been chosen to join the 2020 Red Bull MotoGP Rookies Cup, and the Bend, Oregon resident couldn't be happier for the opportunity to join the feeder class for the FIM Grand Prix World Championships.
"We kind of came in with no expectations," Landers told Roadracingworld.com in a telephone interview October 23. "I went there just to have a good couple of days and enjoy it as much as possible, and I ended up doing quite well. It was the most fun I've had all year. It was great."
Asked what he enjoyed the most, Landers said, "I really enjoyed getting back on a GP-style bike and track and sliding around all day. It was great to get that feeling back."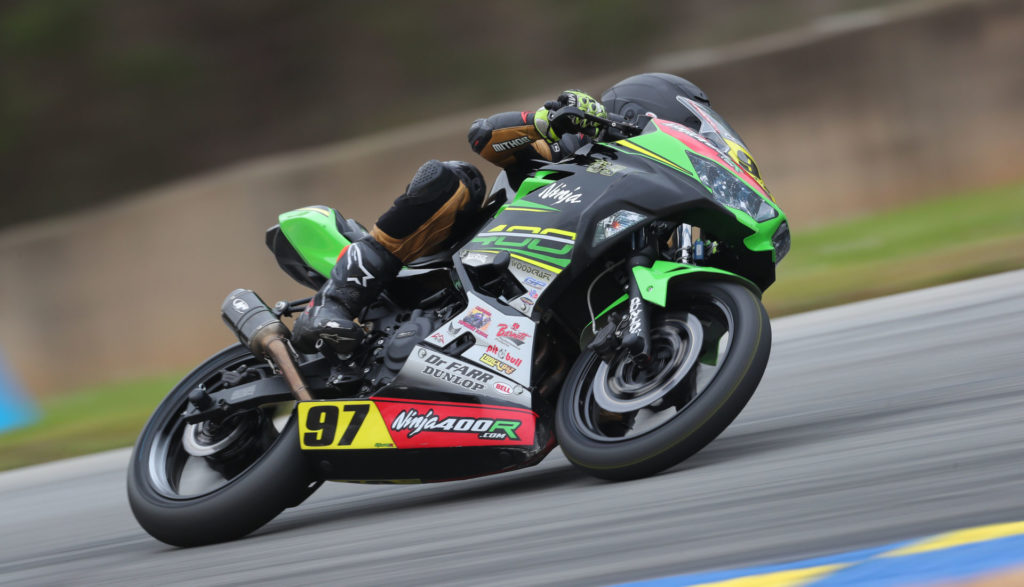 One year can make a big difference, according to Landers, who said he saw an immediate improvement over what he did during the Red Bull MotoGP Rookies Cup selection event in 2018.
"We rode the same track last year," said Landers, "and I lowered my personal best lap time by over one second in the first session. I just felt way more comfortable. Last year was my first time on a four-stroke, so I obviously felt way better this year than last year. I was just trying to put consistent lap times in and improve every single session."
At the selection event, which was held October 15-17 at the Gaudix Circuit, in Spain, half of the 109 invited riders rode two sessions on theoretically identical PreMoto3 racebikes on Day One and the other half of the rider pool rode two sessions on those same bikes on Day Two. At the end of each day, a group of riders were asked to return and ride again on Day Three.
"There was a crowd of about 50 kids and they were inviting 22 or 23 of us to come back on Day Three," said Landers. "So I had my fingers crossed and when I heard my name I said, 'Yeeesss!'
"On Day Three, I tried to do the same thing and be as consistent as possible and keep improving."
Then at the end of Day Three the big announcement was made as to which riders would be joining the –prestigious feeder series.
"I was the last name called!" said Landers. "They literally said, '…and Rocco Landers.' But it sounded like they said it in slow motion."
Asked to compare the feeling of being chosen to join the Rookies Cup to winning a MotoAmerica race, Landers said, "When I won my first MotoAmerica race it was cool and winning the Junior Cup Championship was really cool, but going back to race in Europe next year is the best feeling I've ever had."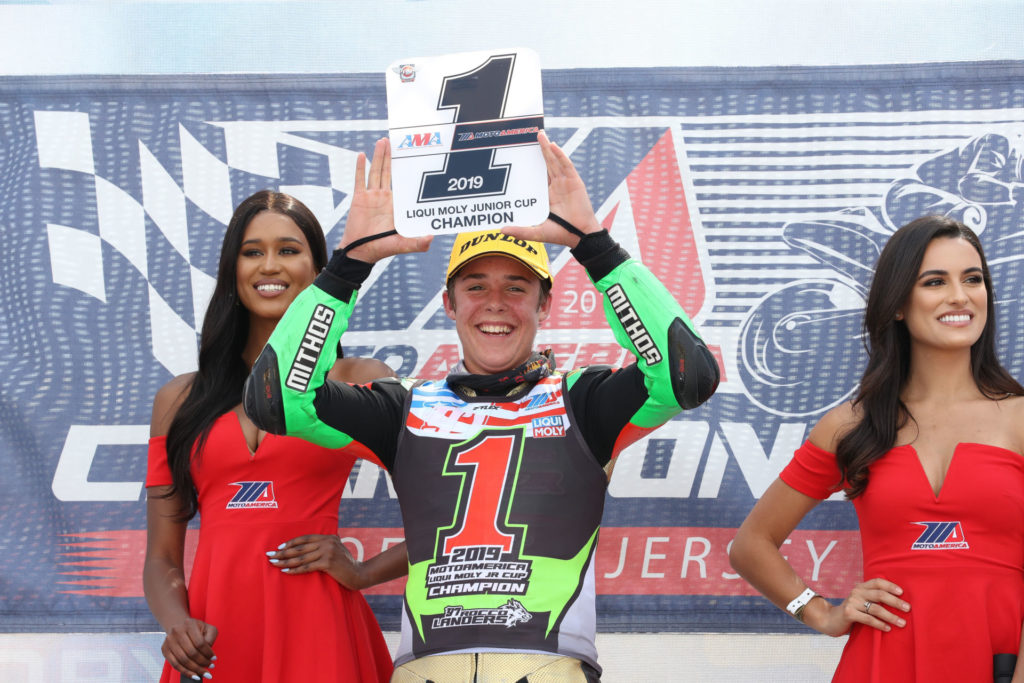 And not only will Landers be doing the Red Bull MotoGP Rookies Cup, he said he also has plans to race in the European Talent Cup and to compete in select rounds of the MotoAmerica Junior Cup series in 2020.
Until then, Landers said he is focusing on training and preparing for the busy upcoming race season and his opportunity to represent America.
"It feels great," to represent the U.S., said Landers. "I'll be in the paddock with Joe Roberts, and I've known Joe for a while [through their connection with Keith Code's California Superbike School], so it will be nice to see a familiar face there."