Interview: American Racer Kenny Noyes
Coming Out Of A Coma
Kenny Noyes crashed hard into a tire wall during a Spanish Superbike race. Doctors said he would never wake up, and would be a vegetable. That he'd never walk again. That he'd never stop trembling. In the five years since his big crash, he's re-learned to do everything they said was impossible–and he's not done yet!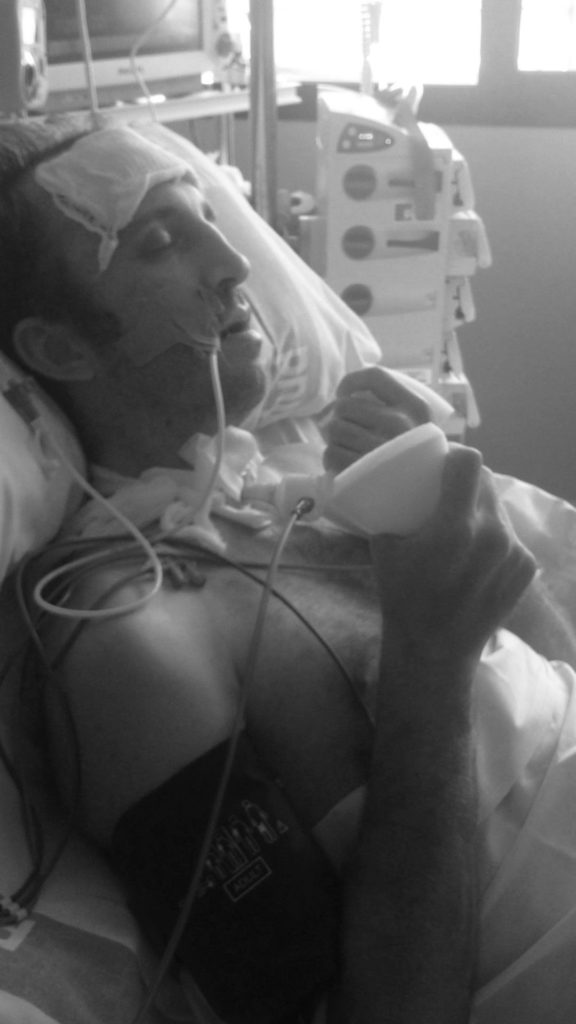 Interview By Judit Florensa
Judit Florensa: Kenny, it's been five years since your accident on July 5, 2015, and many people want to know where you are in your recuperation.  
Kenny Noyes: I'd say I am at the half-way point, kind of advanced, but I started from way back. At first I was in a deep coma. When I got to a better state of consciousness and awareness, I could barely move. I couldn't get up or do practically anything on my own. Now I get along pretty well by myself and the progress is on a physical level, easier to see.
JF: When did you decide to tell the people who follow your story on the social media about your progress?
KN: My dad was the one who actually began it. He wanted to inform all the people who were asking about me and social media was his best tool for doing that. The continual support from fans motivates me to keep up the connection because, in addition to explaining what I am doing, it lets me interact with them.
JF: With an injury like yours, how are you most affected? 
KN: It is not like breaking a leg or a spinal injury, which is much, much worse, but with injuries like those it is clear from the start what happened to you. In my case, since the brain controls everything, I was affected at every level. So first we had to deal with the biggest problems and as I advanced we worked on smaller problems. There are thousands of tiny details that we don't even think about because we learned all that as small children, but with a traumatic brain injury you have to learn almost everything over again.
JF: Sounds like a 24-hour a day job.
KN: Yes, but I don't get paid. In fact, I pay to work. But, seriously, I am lucky to be able to do it, to have this second opportunity that life has given me. Every day I get a bit better. Although I was told the recovery would slow down, for me it continues and continues…. There are changes as simple as seeing the surface of a wall, appreciating textures or distinguishing the buttons on my jacket. At first everything I saw was flat, like in 2-D, and now, as my brain improves, I see all the details.
JF: Your recovery has been incredible, keeping in mind the initial expectations of the doctors. You have come far beyond that. Did you imagine you would get to this point?
KN: They told my wife that I would be in a vegetative state for the rest of my life. Then that I would never walk well, then that I wouldn't ever stop trembling. For me, every time they said that I "could never," that became a challenge and continues to be so. Many people say that after the first year you don't get better. It's true that everyone is different, but in my case it's not like that, I am improving year by year. There are those who stop trying the first year because they don't notice any big change, but I believe that is a mistake. Just like in racing, each small improvement counts and, in the end, all these little things add up to put you on the pole.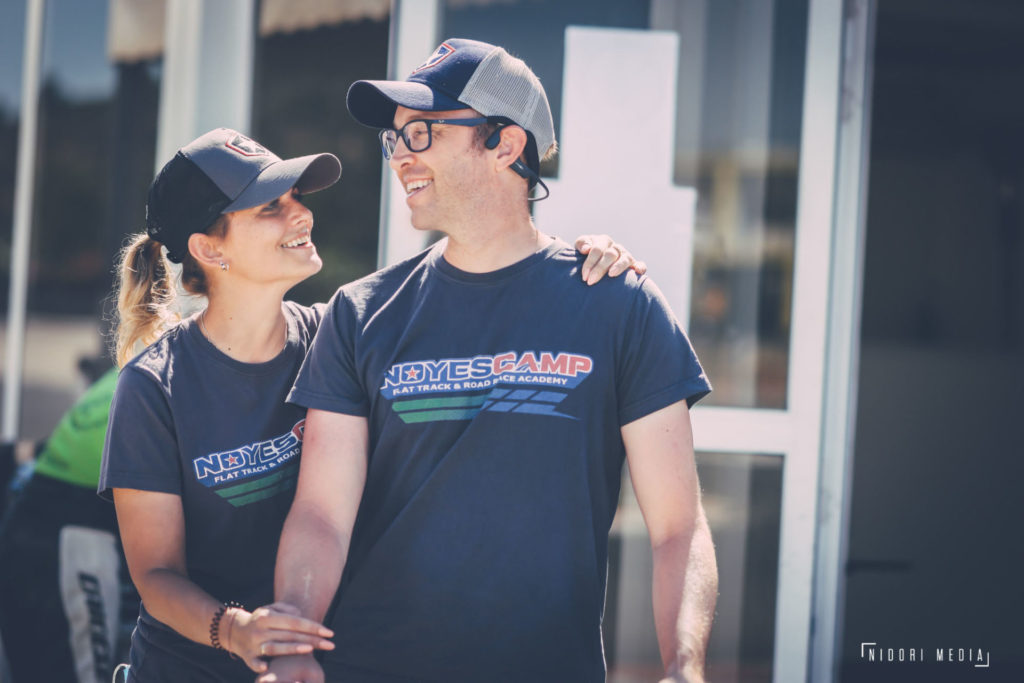 JF: Did you imagine reaching this point so fast?
KN: For me it was not fast at all. It seemed very slow, agonizingly slow. And I didn't even experience the worst. When I was unconscious, it was as if nothing had happened. I have no memory of that time, but my family remembers everything, including from the most uncertain times, when it wasn't clear that I would survive or in what state I would end up.
JF: And were you thinking about racing again?
KN: Yes, I thought about it from the beginning, like after every injury I've had riding a motorcycle. My goal was to recover and get back out there. At the beginning of my recovery, I didn't realize much and nothing scared me. In fact, I tried driving the car, riding a motorcycle, and even riding a bicycle… on safe circuits and with a lot of help, but I saw that I could do it.
One day the neuropsychologist at the Guttmann Institute in Badalona (a few miles north of Barcelona) asked me a question that made me rethink everything. She asked why I wanted to race. To be better than the others? Or to be better than I was before? I never thought of it like that! For me it had always been about the physical challenge, but I had never considered if I "wanted to race." I never doubted that.
Before, my goal was always to improve in order to be faster than the others, never to try to be faster than I had been before. The challenge was also to be faster than my rivals, not to beat my own lap times, but to beat theirs. There is a big difference between being able to ride a motorcycle and wanting to race.
My goal now is to have enough balance and control to be able to ride a motorcycle well enough to be an instructor at our Noyes Camp racing school again. But, I don't want to compete anymore.
JF: How does your family participate in your recovery? 
KN: Without my wife and my family I would have never gotten where I am today. They have been pushing me from minute 0. The one that pushes me the most is my mother. She may be a saint to others, but she forces me to do everything for myself. She won't even hand me the controls to the TV. My parents take turns coming to Spain to help as much as they can. When they are not here, my mother-in-law is the one helping me, taking me to parks where I can work on walking.
JF: And your wife, Iana? 
KN: She is my "external" mind. We talk about everything and before I make a move I check with her. She has been fundamental to my recuperation because she has stood up to doctors and questioned everything. Also, she knows me better than anyone. She could even read my expressions when I was in the coma. She was in league with my brother and together they kept everyone in the hospital in line. If it hadn't been for the two of them I wouldn't have progressed so much or so quickly.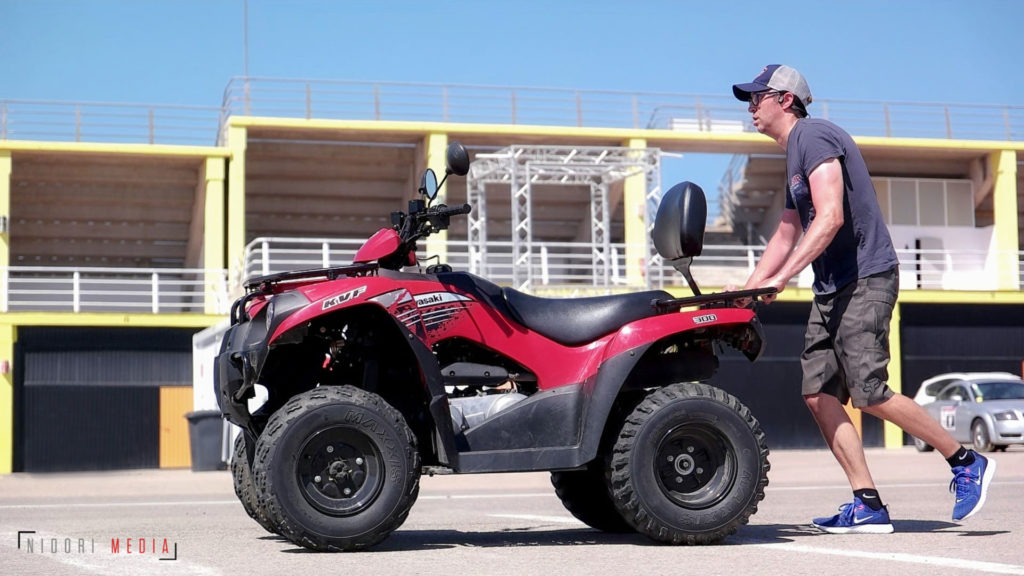 JF: What goals have you set for yourself? 
KN: The main one is to improve so much that I will be able to work again and if it is in the world of motorcycles, all the better.
JF: Do you have any short-term goals? 
KN: To be able to go to the "Club Metropolitan" gym, driving the car myself. Also, I would like to visit my parents in California. I haven't taken a long trip since my accident. But these are physical objectives. As far as ongoing projects now, to present my autobiography that I am writing.
JF: Since you've mentioned your first book titled "The Challenges of Superbike, Moto2 and Glasgow3," could you tell us something about it? 
KN: As an autobiography, it is about my experiences in life and all the stages in my recuperation progress. There are many stories and experiences before and after the accident, including some from my childhood. And, how difficult it is to be aware of your limitations and to accept that things will never again be as they were before. They won't be better or worse, simply different.
My goal with this book is to help everyone, and everyone´s family, who has suffered an injury similar to mine through this long and hard process. But I also write about my racing career, from flat track to road racing, with all the ups and downs—battles, victories, falls. Very lucky moments and others I would prefer to forget, such as the World Supersport race in Russia where I almost ran over a rider who had a terrible fall right in front of me and later died.
I am very happy and grateful because the legendary racer and my friend, Wayne Rainey, has written the prologue for my book.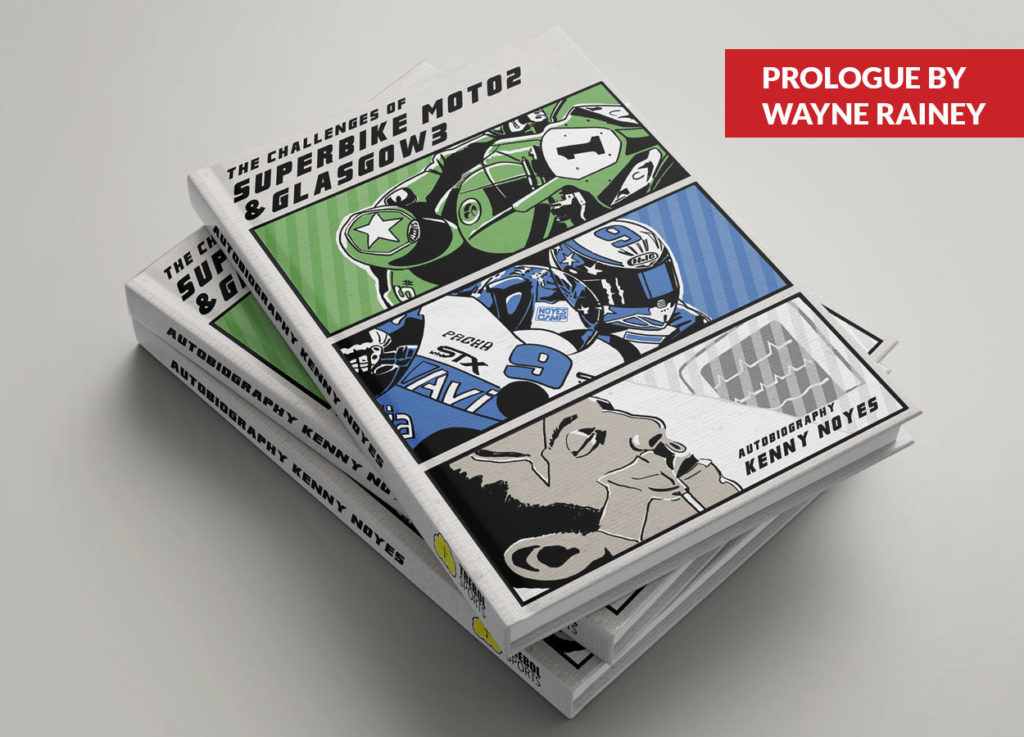 JF: But do you think that your case, since it was on a racetrack, will be useful to everyone? 
In the racing world you are always aware that something horrible could happen to you. And when it happens, you look for a solution. But imagine receiving a phone call and hearing that a family member has had an accident, that you must come to the hospital right away. Your world would surely fall apart. The purpose of this book is to show that as long as you are alive and aware, you can and must keep fighting.
JF: The first chapter is about coming out of the coma and it's very shocking. 
KN: It is! But those were the first memories of this second part of my life.
Glasgow 3 is the lowest conscious state that exists—deep coma. I believe there is a need to make people aware of what it is to be in a coma and to come out of one, which isn't as depicted in the movies. It is a long and complicated process.
In this book I want to show that even a person in bad shape with severe injuries can improve. I want to give people some guidelines, show some real examples that could be useful to the families. There is no one better than your family to recognize and interpret your reactions.
 JF: How do you plan to finance the publication since you are doing it yourself? 
KN: Yes, it will be a self-published book. As you know, publishers keep a big portion of the profits from the sale of a book and I want to be able to supervise all the expenses and use the profits to pay for continuing therapy. Writing is now the only work I can do, besides rehabilitation. Also, auto-publishing allows me to express things my own way, so you know no one has written this for me.
We have created a section in my web page: https://www.kennynoyes.com/en/book where you can pre-order the book now, although the release date will be in 2021, meaning that the people who reserve a copy now are helping to finance the publication of my book. This will be a limited edition of 500 copies and those who pre-order the book now will have a few benefits, like an early delivery of the first chapter dedicated and signed by me and the prologue by Wayne Rainey.
JF: Do you still have your GoFundMe site? 
KN: Yes. We are still receiving funds and though we have not yet reached our goal, every small donation helps. It would have been impossible to pay the costs of my treatments without the help from so many fans who contributed. I can't thank them enough.
JF: Is it so complicated and costly because of the kind of injury it is? 
KN: Yes, that's right. It is very complicated because of all the different treatments you need for speech, vision, physical therapy, balance, dexterity, dermatology–the expenses never end. And we have had to pay for the majority of the costs.
JF: How would you value the help of other people over these years? 
KN: Fantastic! If it weren't for the people who have helped us via GoFundMe, I would not be where I am today. Of that, I have no doubt. I am surprised every time someone makes a donation and I thank each one myself. Also, I have had some very good conversations with many of the people who have contributed to my recovery.
JF: How would you react to children of yours asking to ride a motorcycle?
KN: I would support them in whatever. My dad tried to keep me away from bikes but it didn't work. He tried many things like baseball or basketball, but what I loved most was to climb on behind him on those big, fast test bikes he brought home to our house in Spain. Once he saw I was determined to race, he helped a lot. Thinking about it, there are risks in everything we do, including walking down the street.
In one chapter of the book, I tell the stories of several people I have met during this time who have suffered horrible injuries from common accidents, such as falling off a chair.
JF: One last question…  How do you feel now when you watch a MotoGP race? 
KN: Today I have no problem watching them, but earlier it was too hard. The level of racing in Spain these days is unbelievable. Marquez is one of a kind, but there are many other very fast Spaniards in the MotoGP class. Not many years ago there were hardly any Spaniards in the 500 class. Now it is amazing, largely due to the promotion cups and the CEV that develop great riders. I hope that in the States, through MotoAmerica, we can get with it and soon there will be a whole bunch of talented American road racers like before.
Readers who want to sign up in advance for a copy of Kenny´s book can do so at Kenny´s website: https://www.kennynoyes.com/en/book.