American Mikey Lou Sanchez, age 11, won a Campeonato De Andalucia De Velocidad (CAV) Talent CIV (Moto5) race May 23 at the Jerez Circuit, in Spain.
Sanchez, who qualified second in the 20-rider field, held the lead for much of the race. Late in the race, Sanchez was shuffled back to third in the lead pack, but the young Texan passed two riders on the final lap to win by 0.586 second.
"Jerez was a fun track to ride, and I was very happy to win the race!" said Sanchez. "I felt like I've improved and I feel more confident racing bar-to-bar with other kids. I want to say thank you to Jose Pino for helping me prepare and work on my riding and to all my sponsors for getting me here!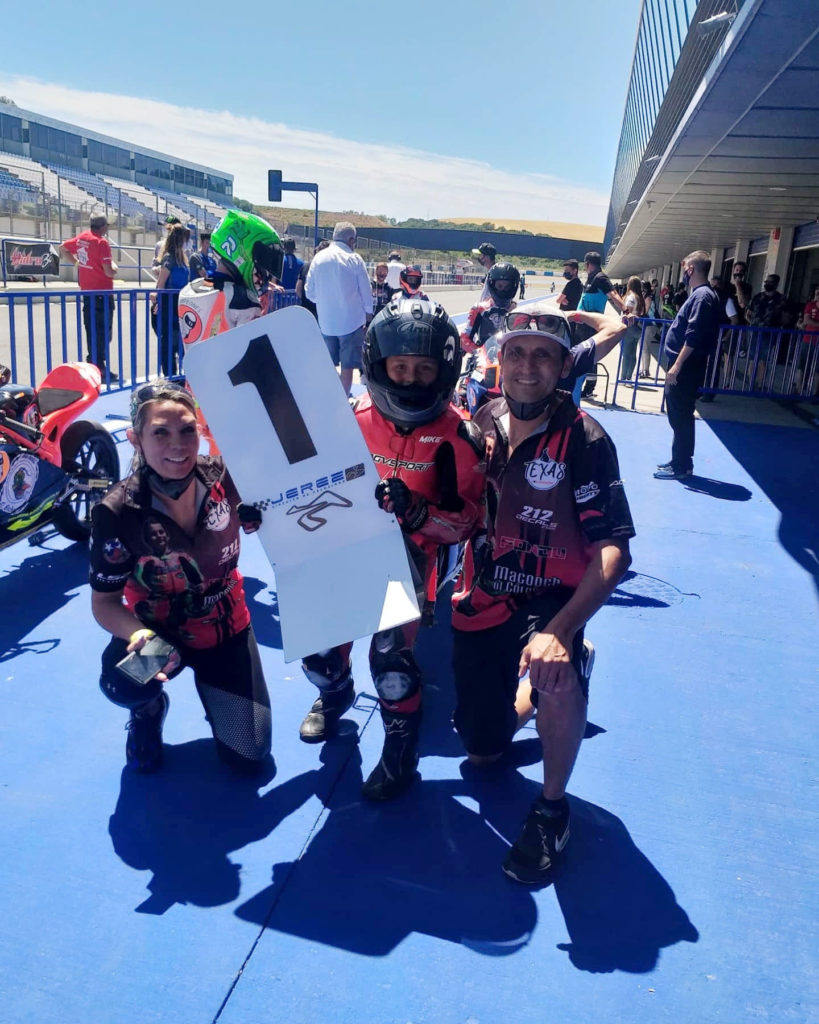 "It was an incredible experience to be at Jerez for the first time and for Mikey to win there!" said Michael Sanchez, Mikey's father. "I can't even express the feelings I had. Amazing! Now, we train and get ready for the race at Motorland Aragon in June."
Sanchez is sponsored by: Shawn Knoche, Arai Americas, Fondu, CorsaWerks, Texas Motorcycle Academy,  Williams Custom Painting, Studio Three 49, Fred & Maggie Beck/Harris Hill Flattrackers, Day One Welding, Paul Stamper, Moto Liberty, and AGVSport America.