Editorial Note: Scroll down to see the official launch video. The actual video doesn't start until about the 10:00 mark.
Team HRC outlines its plans and expectations for the 2023 WorldSBK season
The factory Team HRC has virtually opened the doors to its pit garages, the sacred space in which the team and HRC track engineers focus their efforts during every test and race weekend so as to provide riders Iker Lecuona and Xavi Vierge with the best possible CBR1000RR-R FIREBLADE with which to battle against the fierce World Superbike field.
And while the 2023 livery of the CBR1000RR-R FIREBLADE welcomes PT Astra Honda Motor to the line-up of official sponsors, the team has concentrated on what lies beneath the fairings in the limited time it has had between the end of the 2022 season and the imminent 2023 season-opener in Australia.
Team Manager Leon Camier and riders Iker Lecuona and Xavi Vierge have spoken about what they learned last season and what they aspire to now, aware that the level of competition in 2023 will be higher than ever.
In addition to the virtual presentation, Honda and WorldSBK fans will be able to visit Team HRC's paddock home on wsbk.hondaracingcorporation.com at any time throughout the year. This area will be constantly updated with new content and information about the team and rider activities, and will remain available to all the passionate fans around the world.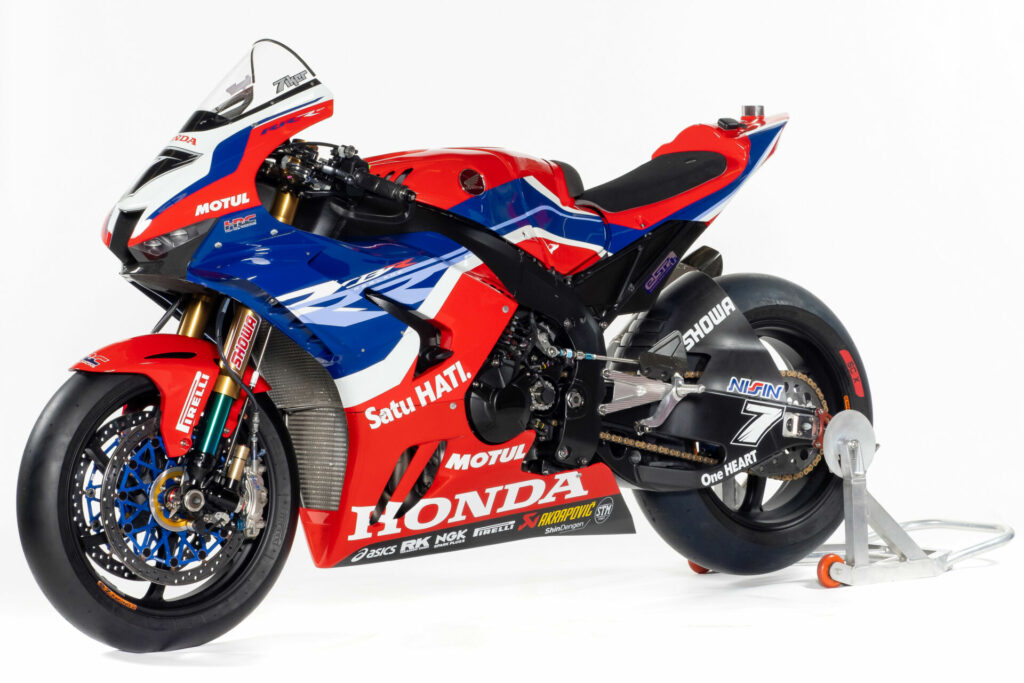 Iker Lecuona  7
"We learned a lot last year and achieved some strong results, like pole position in Barcelona and a podium at Assen, which we weren't really expecting as that was only the second race. Definitely a very positive year overall, and it helped me get to grips with a lot of things, like how to manage the situation in every race and at every track, also with the Pirelli tyres that were very difficult to understand at first. I plan to harness all that I learned in 2022 in the year to come. Over the winter, the team and everyone back in the Honda factory have worked really hard to provide us with a better bike. We still have two days of testing in Australia before the first race, so we have time to understand the new material and find the best setup in order to exploit it as best we can. We start with the two rounds that I wasn't able to compete in last season, but I like both tracks, feel good, and am ready to give it my all."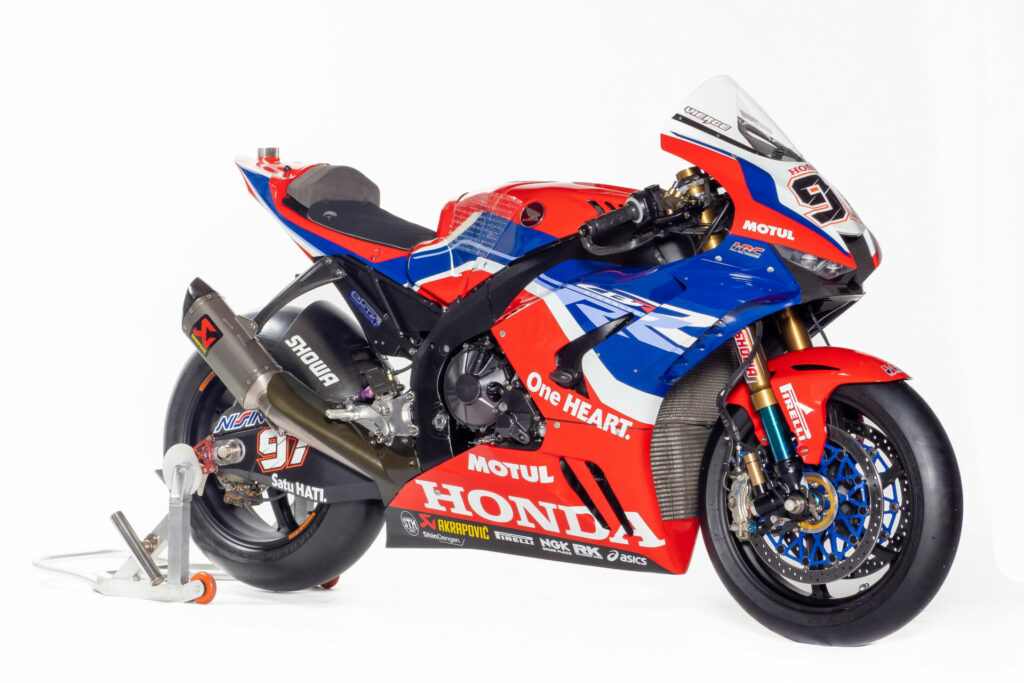 Xavi Vierge  97
"This is my second year in WorldSBK and so we'll benefit from not having to start from scratch. We now know many of the tracks and understand how the tyres and electronics work, while it was all a big challenge for me last year. 2022 wasn't an easy season but we scored some good results and demonstrated our potential. They've been working hard in Japan and so we've had a lot of work to do and elements to test over the winter. I am really pleased with how that all's gone and now we just need to identify our base setup for the season. Testing is great but it doesn't compare to racing. Luckily, this year we start early and there's no better places than Australia and Indonesia. I love those tracks, especially Phillip Island. It's the first time I'm heading there in February, which is summertime, so I'm looking forward to getting there and beginning what should be an amazing season."
Leon Camier
Team Manager, Team HRC
"The 2022 World Superbike season was a good foundation year for our two young rookies. Throughout the season, we were able to see what they are both capable of and were impressed by the way in which they were able to quickly adapt to new circuits and different situations. Now that we've done a lot of the learning, we can aim to focus on race performance right from FP1. We've worked hard in a lot of areas and improved in many aspects. 2023 starts now, and we're ready to go. The goal is to improve globally, both with the bike on the team's side, and working to take another step more generally speaking. Our top speed has always been really good with the Fireblade, but we must keep working to improve in every area. When you bring a new spec of a given component to improve in one area, you sometimes find this sets you back in another area. This is something that Honda have been working very hard on in Japan and we are confident that this year we will make another step in the right direction. To expect to go from where we were last season to aiming for a title win will be very difficult, but this is essentially our goal, and one that we will keep working towards until we achieve it."