WorldSBK Revs Up for Round Five at Misano World Circuit
Misano is one of the classic WorldSBK venues with the Championship having visited the Italian track consistently over the decades, with first-time winners, home-heroes and epic final lap battles shaping the headlines.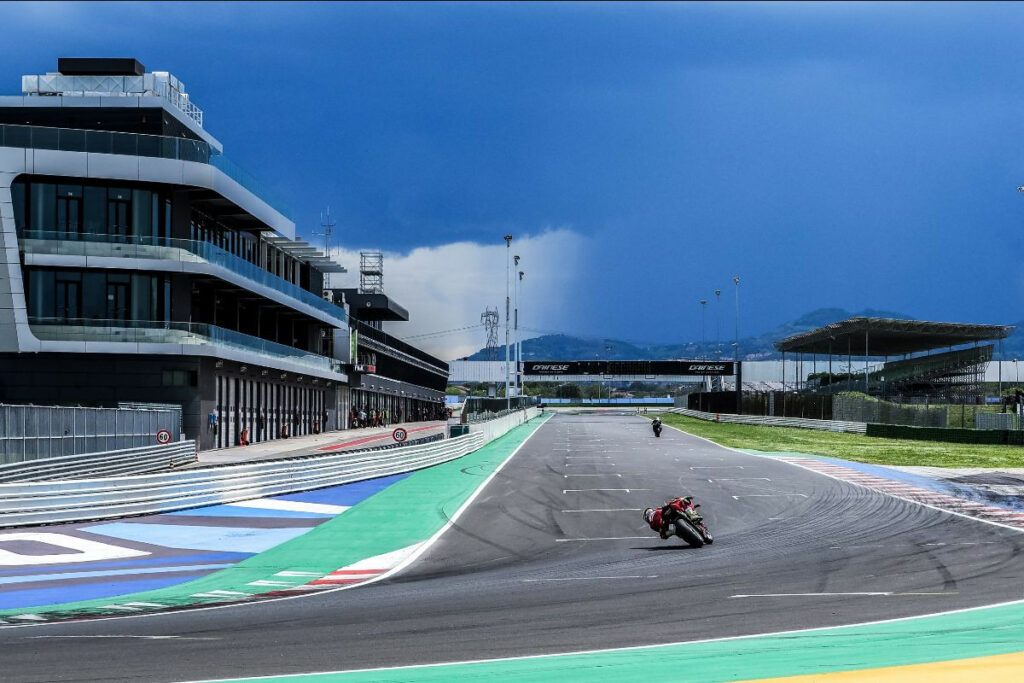 DID YOU KNOW?
Jonathan Rea, the most successful WorldSBK rider of all-time, is the most successful rider at Misano, upping his tally to eight. He also got his maiden win at Misano, in Race 2 in 2009.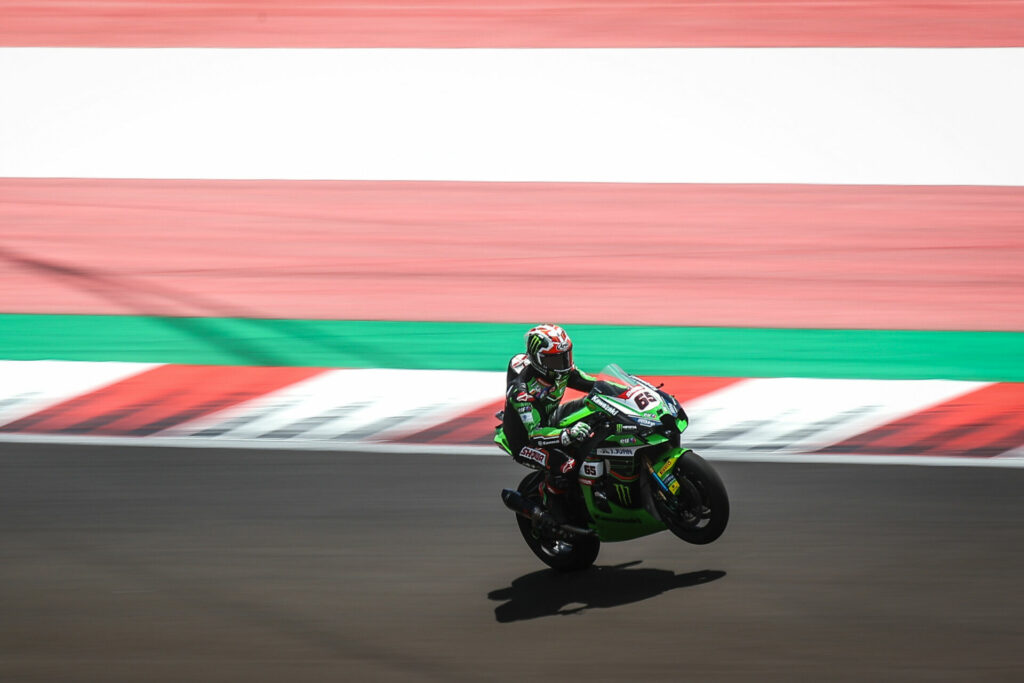 Other first-time winners at the track include Michael Ruben Rinaldi from Race 1, 2021, Andrew Pitt from Race 2, 2006 and Mauro Lucchiari from Race 1, 1995.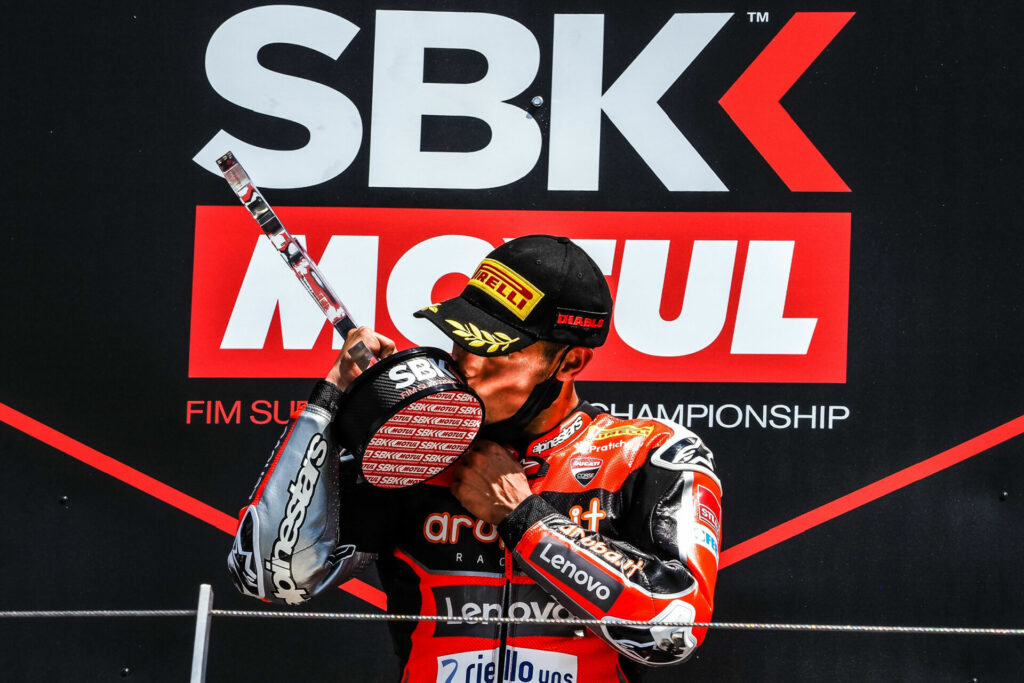 MISANO'S HOT SPOTS WITH MICHAEL RUBEN RINALDI
T1-2: "The first section of Misano is really fun but also tricky at the same time. If you make a mistake into T1, you keep that mistake until T3, because it is a sequence. You must brake very hard in T1, but do not go too wide because you need to keep the bike at the centre of the track for T2. If you go too wide you cannot turn well at T2 and you miss the perfect line for T3."
T8: "I really like this corner because I take a particular line. If you see my race of 2021, I was the only one that stayed really, tight when exiting. I was able to cover a fewer metres and didn't lose too much speed, so in the end I was faster doing my 'strange' line. Some other top riders started taking – not the exact same line – but tighter than they were doing before. It is a cool corner, and a hotspot for overtaking as well."
T14: "Before the Curva del Carro, you do not need to push a lot on the throttle because if you do it right, you carry a lot of speed from the turn before. It is strange to interpret a section like this, but it is really fun to do. Carro is one of the slowest corners on the track, and you arrive from one of the fastest corners. You need to keep speed between them all – so it is strange."
WorldSBK | KEY STAT
89 – podium placements for Ducati riders at Misano are an all-time record.

What to look out for in Misano
A Supported Test took place at the Misano World Circuit "Marco Simoncelli" after the Catalunya Round.
Ducati's Alvaro Bautista's race pace was once again strong at the Misano Test, where he was lapping consistently in the low 1'34s and 1'33s, faster than his pace from last year's full races. He was setting all-time lap record pace towards the end of the first morning.
Toprak Razgatlioglu also had a strong pace during the Supported Test, preparing for Round 5 of 2023 where he will hope to challenge Bautista during the Pirelli Emilia-Romagna Round. He made the headlines ahead of the event, announcing he will switch from Yamaha to BMW from 2024.
Teammate Andrea Locatelli will also be aiming for solid results on home soil, having confirmed that he will remain in blue for the forthcoming two seasons. He's never had a podium at Misano in World Superbike.
Bautista's teammate Michael Ruben Rinaldi's pace during the Misano test was also impressive, and whilst not quite as fast as Bautista, he has the potential for a podium, with him setting 1'34s rather comfortably.
Italian rider Lorenzo Baldassarri had a solid test at Misano and will be one to look out for during the Pirelli Emilia-Romagna Round, with Axel Bassani also looking to make a strong impression at his home round. He and Michael Ruben Rinaldi will renew their fierce rivalry after their Barcelona fallout, one of the key on-track talking points.
More on worldsbk.com
WorldSSP returns with Round 5 at Misano with Italian Nicolo Bulega leading the standings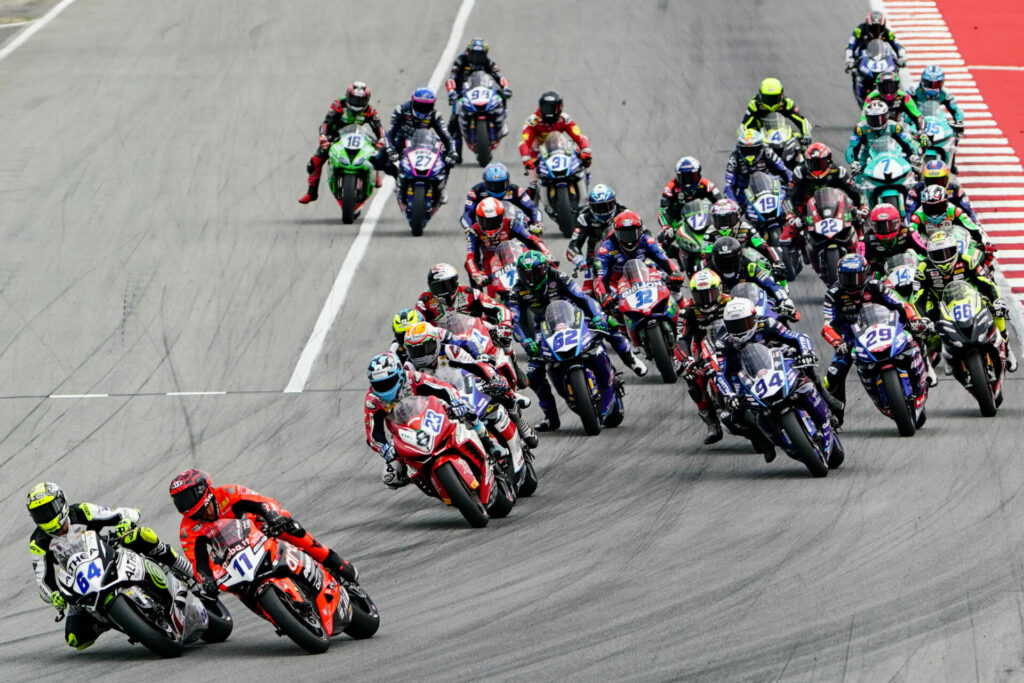 What to look out for in Misano
Nicolo Bulega arrives in Misano at the top of the Riders' Championship standings, with 152 points. The Ducati rider enjoyed two private tests ahead of the fifth round of 2023, the first one at Misano and the second one at Mugello. In 2022, he finished both races in third place meaning he will aim for his first win at Misano.
Two podiums for Marcel Schroetter in Barcelona means he now sits in second place in the standings, 33 points behind Bulega. It will be the German's first appearance at Misano with WorldSSP.
Italian riders Stefano Manzi and Federico Caricasulo, respectively third and fourth in the standings, will also aim for solid results at their home round. Manzi will target a podium finish which he has been missing in 2022, whilst Caricasulo will be hoping to repeat his 2018 victory.
Bahattin Sofuoglu, fresh off his first WorldSSP win in Barcelona, will be aiming for a solid weekend for MV Agusta's home round.
WorldSSP300 ready for Round 3 in Italy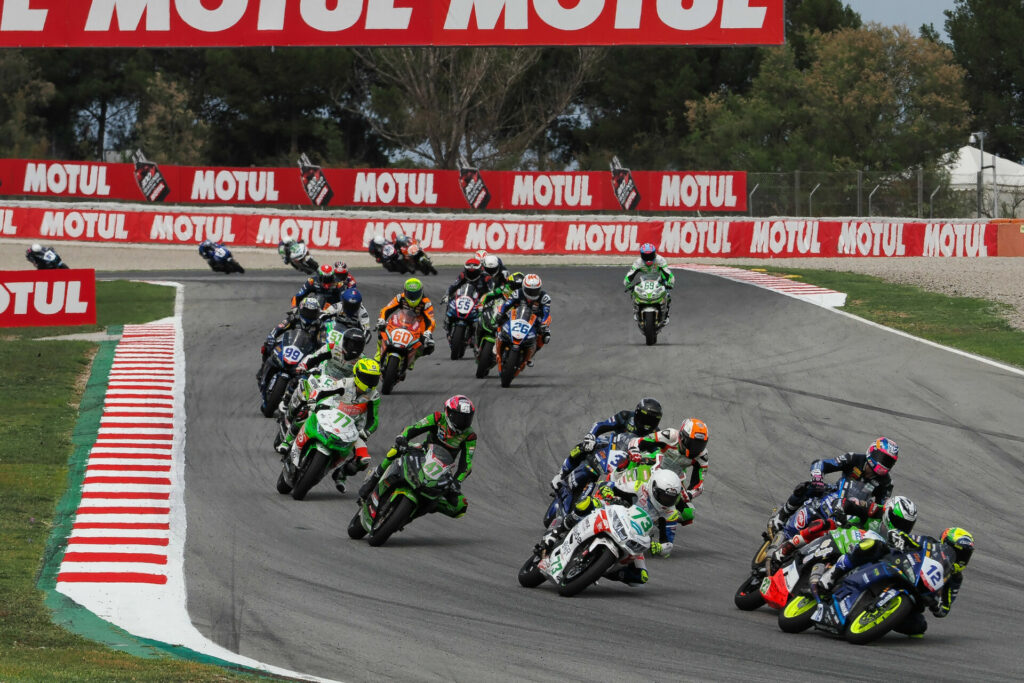 What to look out for in Misano
With 69 points, Petr Svoboda arrives in Misano leading WorldSSP300 standings. The Czech rider will aim for solid results at the Italian circuit where he has never finished in the top ten.
He will face the competition of Italian rider Mirko Gennai, fresh from two podium places in Barcelona, including a win, who will be racing at home.
Third in the standings 19 points behind Svoboda, Samuel Di Sora will aim for solid results in Misano, where he finished two times on the podium in the past two years.
Italian rider Matteo Vannucci, who took his first WorldSSP300 win in Misano back in 2022, will be one to look out for having claimed two podium places in the last four races.