All New Challenge For KRT Duo
Jonathan Rea and Alex Lowes will take a leap into the unknown with the new Ninja ZX-10RR in a few days as the FIM Superbike World Championship heads to Autodrom Most in the Czech Republic for the first time ever. The usual three points scoring races will take place over the weekend of 6-8 August, with Most forming the sixth round of the 2021 season.
After a successful return to the very well known Assen circuit last time out an all-new prospect faces KRT pairing Rea and Lowes at a circuit that has never been used for this level of championship competition before.
The Autodrom Most, in the Bohemia province of Czechia, is a 4.212km long ribbon of tarmac that packs 21 corners into its length, with the vast majority being right handed.
Neither Lowes nor Rea have ever ridden at Most before, but the official KRT WorldSBK riders – who will form a partnership at the 2021 Suzuka 8 Hours race with Lucas Mahias – are eagerly anticipating another new challenge.
Confidence is high for Rea after having an almost perfect previous round, taking pole position and all three race wins on offer at Assen in the Netherlands. Jonathan regained the championship lead last time out and extended it to 37 points.
Lowes, now rested and recuperated after a tough physical challenge at Assen, is looking to Most to re-start his podium scoring form. Alex has stood on four podiums this year already and is in fourth place in the championship fight.
The track that both Jonathan and Alex will face this weekend will be the second circuit in Czechia to host WorldSBK events. Laid out in a former industrial area the Most track design features several areas where a fast change of direction is required, and a very heavy braking area into the first chicane.
After the Most round the championship heads to southern Europe once more, and another all-new track for WorldSBK, at Navarra in Spain between 20-22 August.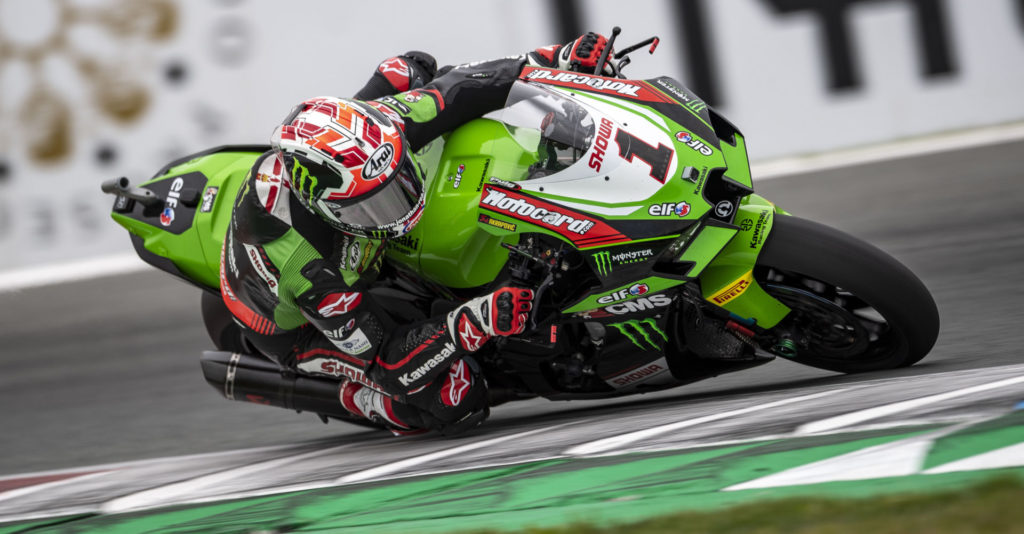 Jonathan Rea, stated: "It is always exciting going to a new circuit. Most is completely unknown to me and the team. Going to any new circuit I would study previous races, either MotoGP or past races of WorldSBK, but even after scouring the internet for footage it is very difficult to find race coverage of Most. The layout looks nice, some fast and flowing corners so it is exciting to learn something new. When I arrive I will do some laps with my bicycle and do a track walk with my team. The base set-up of our bike is in a really good window and on Friday it will be very important to find a good set-up and a rhythm straight away. Step-by-step we will get ready for the race. We do not have much time in practice but I enjoy that – being under pressure. I am looking forward to seeing what we can do. We had a great weekend in Assen so it would be nice to carry on with that momentum behind us."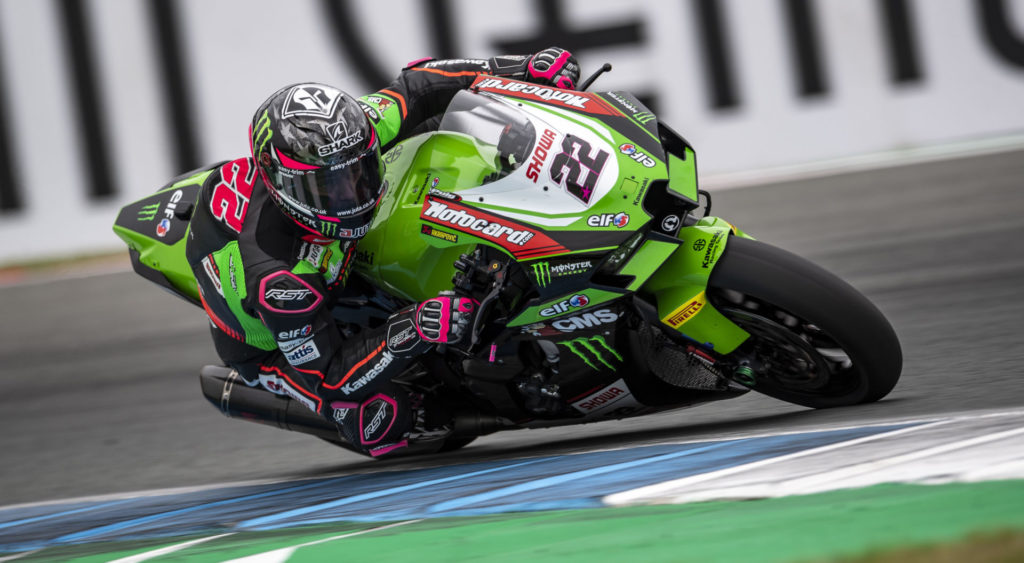 Alex Lowes, stated: "Most is not a track that I know much about, to be honest. We drove back from Assen so I had a chance to look at some onboard laps on my phone. I have also been trying to get some information from some guys who have been there. I will do some more homework now before we get there. The track itself looks like a different layout to many others, with some fast corners and changes of direction. It is going to be a good challenge and one of the really positive things about the Kawasaki Ninja ZX-10RR is that it is such a good base it works pretty well everywhere. We are lucky in that regard. I will now focus on learning the track on Friday. I do not think anybody has got massive experience of the place so I am looking forward to making a step in the right direction. I want to come out strong for this new challenge at Most."
Lucas Mahias (Kawasaki Puccetti Racing) will be unable to ride at the Czech round after breaking the scaphoid bone in his wrist at Assen. He is likely to make a return at the seventh round of the season in Navarra.
Isaac Vinales (Orelac Racing VerdNatura Kawasaki) is 17th overall at present, in his rookie WorldSBK season. Most will be a new challenge for him, as well as the vast majority of his rivals.
Loris Cresson (TPR Outdo Kawasaki) will have a new team-mate for Most, and the rest of 2021, as Jayson Uribe (TPR Outdo Kawasaki) joins the team at Most.
More, from a press release issued by Pata Yamaha with Brixx:
Pata Yamaha with Brixx WorldSBK Ready to 'Czech out' Autodrom Most
Pata Yamaha with Brixx WorldSBK's Toprak Razgatlıoğlu and Andrea Locatelli are excited to discover Autodrom Most, a new venue for the FIM Superbike World Championship in 2021, for the sixth round of the series taking place in the Czech Republic from 6-8 August.
In addition to the challenge of a new circuit, the team's riders will both be looking to return to the rostrum after their recent runs of success. The latest honours went to 24-year-old Italian rider Locatelli, who celebrated his first podium in WorldSBK in spectacular style after leading half of Race 2 in Assen.
For teammate and championship protagonist Razgatlıoğlu, redemption is at the top of the list as he looks to regain lost ground in the Riders' Championship fight, following the Turn 1 incident in Assen that ended his chance to challenge for victory in Race 2. With a 37-point deficit to overcome, the Turkish sensation has only one thing in mind: winning the next race.
Lying in wait for both riders will be 21 new corners to learn across the 4.149km Most circuit located in the northwest of the Czech Republic, before the first full-length race distance of 22 laps (92.664km) on Saturday afternoon.
Friday's Free Practice schedule remains the same with two 45-minute sessions at 10:30 (CEST) and 15:00, the only difference to the normal weekend schedule will be a later WorldSBK Race 2 start time on Sunday afternoon of 15:15.
Toprak Razgatlıoğlu
"I am only focused on the coming races, the aim is to fight for the win always. I am looking forward to riding the R1 at Most, and it will be a new circuit for almost everyone so we will see what is possible. I think we are very strong in all circuits now but we will see what happens. My Pata Yamaha with Brixx WorldSBK team did an amazing job in Assen, and now we will continue the fight and try for the best position in every race."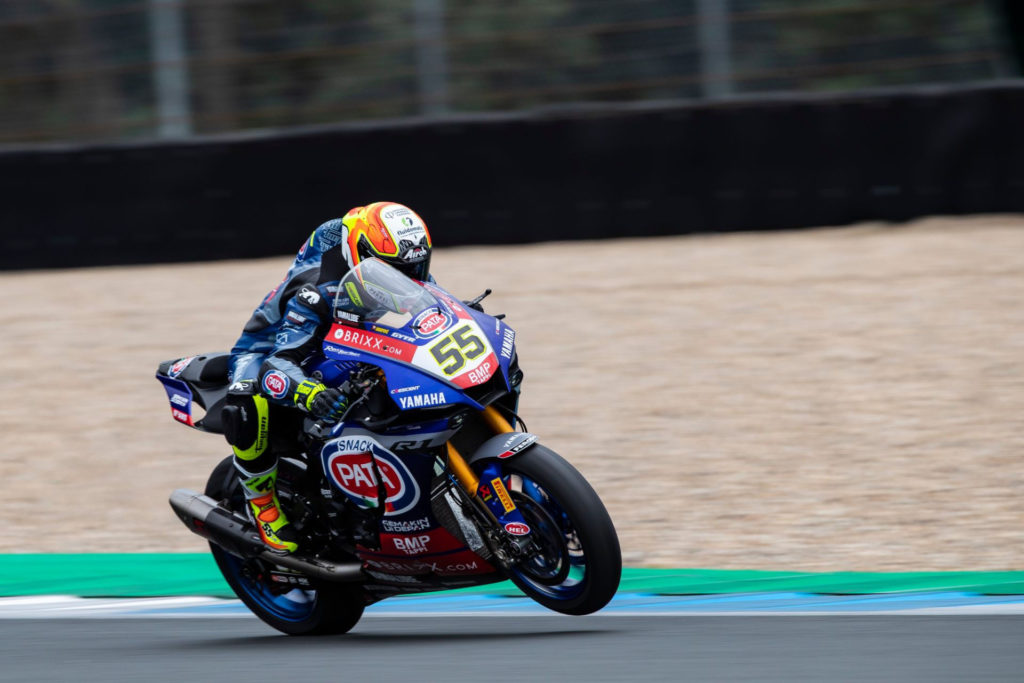 Andrea Locatelli
"As always, I am excited to get back to riding my R1 WorldSBK and it will be interesting to discover this new circuit in Most. Assen was like a dream, together with my crew we have been working so hard to increase the speed on the limit, and keep taking steps in every race. To be on the podium finally in the long race, after leading for more than 10 laps was an amazing feeling! Now, we will keep working again and try to be strong to push for more good results this weekend."
More, from a press release issued by Team HRC:
A new WorldSBK circuit awaits Team HRC
Team HRC now heads into the sixth round of the Superbike World Championship, set to play out this coming weekend at the Autodrom Most in the Czech Republic.
At the last event, which concluded ten days ago at the Assen TT Circuit in The Netherlands, Alvaro Bautista did well to score a fifth-place finish in race 2, while Leon Haslam closed with a best of eighth. The Team HRC duo now want to take another demonstrable step up at what is a new track for them both, and not only them. As the majority of the SBK riders don't have any experience of the track, it will be something of a level playing field as the event gets underway this Friday. Team HRC and its riders hope to hit the ground running in the opening practice sessions, working hard to learn and understand the intriguing layout the Czech circuit presents.
The Autodrom Most was constructed between 1978 and 1983 and has been used for a wide variety of car, bike and truck competitions. The circuit is located in the north-east of the country, close to the German border and roughly 100 km from Prague. It currently measures 4.212 km in length and comprises a total of 21 varied turns. A new addition to the WorldSBK calendar this year, the championship organisers have signed a five-year contract with the Czech circuit.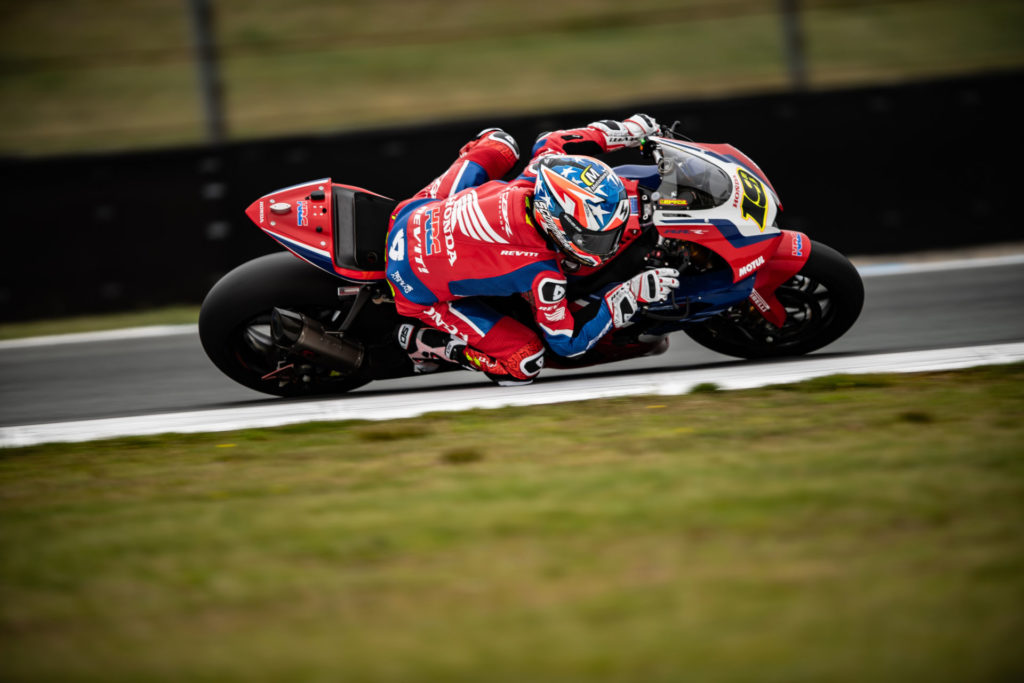 Alvaro Bautista  19
"The last race weekend was something of an uphill climb, but we were gradually able to improve our performance and results by working well on the set-up of the bike, especially on the electronics side. We would like to start from where we left off there and place consistently in the top five right from Friday morning. Let's see; Most is a new track for the Superbikes and we will try to keep improving after Assen. I raced at Most many years ago, in the 125cc European Championship (2002), but I don't remember the track layout very well, just a few points like the first chicane, which is very fast. Anyway, we will all have to get to grips with the track and find our references, and I just hope to work well with my team, find good sensations, and have fun riding my CBR at this track."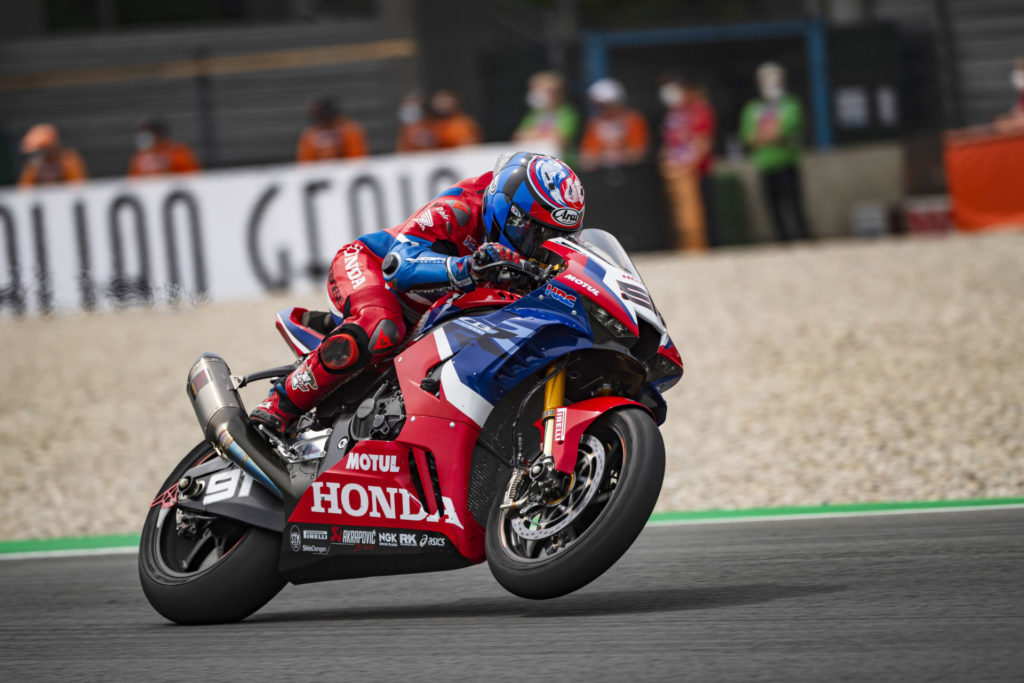 Leon Haslam  91
"I'm very much looking forward to Most. I've seen many videos of the track on the internet and it's always nice to go to a new circuit – I think it can be an exciting race. Not many riders have been here, so it's very much a level playing field. We'll continue our development work with the Honda and have some more things to try. So we'll keep pushing as always and look forward to a new race in the Czech Republic."
More, from a press release issued by BMW Motorrad Motorsport:
New territory for WorldSBK: BMW Motorrad Motorsport ready for the Most debut.
Autodrom Most, in the Czech Republic, hosts the FIM Superbike World Championship for the first time.
Round six of the 2021 WorldSBK season.
Jonas Folger: "The circuit is not far from my house, so I can virtually call it a home race".
Munich. BMW Motorrad Motorsport is once again entering new territory with the FIM Superbike World Championship. This weekend (6th to 8th August), WorldSBK races in the Czech city of Most for the first time. Autodrom Most is unfamiliar terrain for the BMW Motorrad WorldSBK Team and its two riders Tom Sykes (GBR) and Michael van der Mark (NED), although Mark has ridden there many years ago. Jonas Folger (GER) from the Bonovo MGM Racing Team has more recent experience of the circuit.
Autodrom Most is located in the northwest of the Czech Republic, not far from the border with Germany. The Most region has hosted motorsport events for over 70 years – first on street circuits, before the permanent racetrack opened in 1983. Since then, races in national and international championships have been held there. Most features on the WorldSBK calendar for the first time in 2021.
Quotes ahead of the Most round.
 
Marc Bongers, BMW Motorrad Motorsport Director: "Most is a new circuit on the calendar. For this reason, it is very important to immediately find a good basis in the two free practice sessions on Friday. Jonas Folger has been there often, and our colleagues in the International German Motorcycle Championship have also ridden there. As such, we have some information, but it can never be transferred directly to World Superbikes. In addition, it had been agreed that no one goes testing there with their Superbikes so we are all entering uncharted territory. We will see what awaits us there. Recent events have shown that you have to land on the front two rows in Saturday's Superpole to have a successful race weekend. That is one of the goals for the weekend."
Shaun Muir, Team Principal BMW Motorrad WorldSBK Team: "The team is looking forward to going to the first WorldSBK round at the Most circuit. That's exciting for everybody and very much a level playing field with all the competitors and teams agreeing in not take part in any testing leading up in the event. Overall, I think it will be a very challenging circuit, lots of variations. Changeable weather conditions are expected and we already know that we were competitive in those environments. But overall, the team hopes that we end up with a completely dry weekend to continue the development of the BMW M 1000 RR. I think we are in a very good place, the riders are feeling very good about the progression of the bike over the last three, four races and we are looking forward to getting the event underway."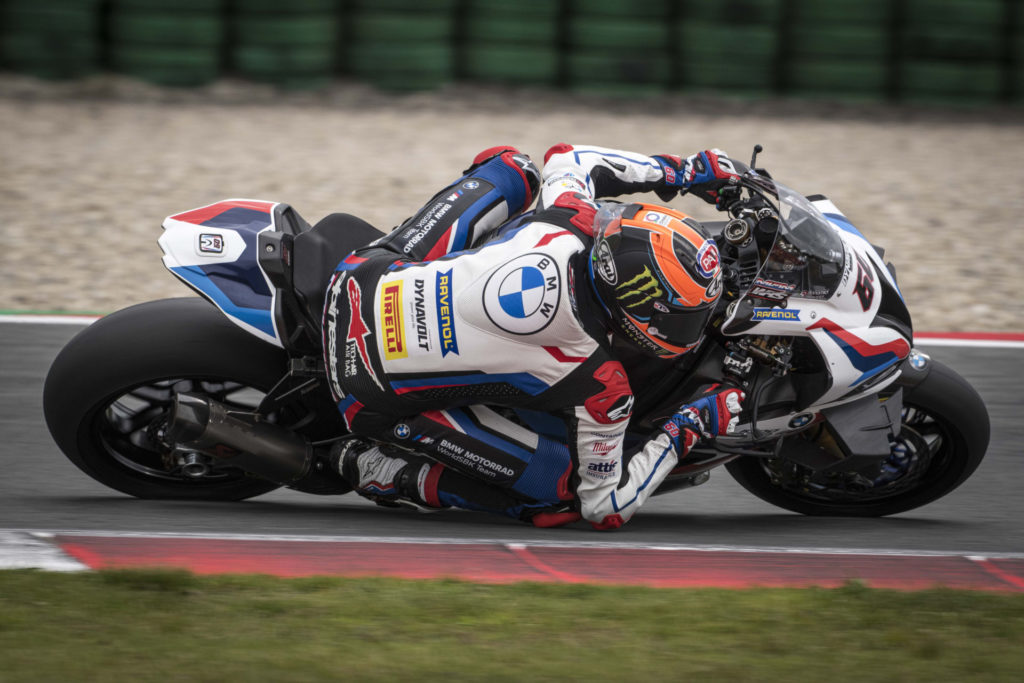 Michael van der Mark, BMW Motorrad WorldSBK Team: "I've been to Most, but that was 13 years ago. I watched an on-board lap on YouTube and noticed that I have forgotten half of the track, so it I think one can say that it's like a new circuit for me. So in the first couple of laps I will just try to learn the track and find some markers, braking points and stuff like that. The last couple of weekends, we saw that we were making progress. The gap to the podium was getting smaller and smaller. So we now have to try and find these last couple of tenths, especially on race pace, to be able to fight for the podium. It is difficult to say what to expect for this weekend on a new track but this is our goal, for sure."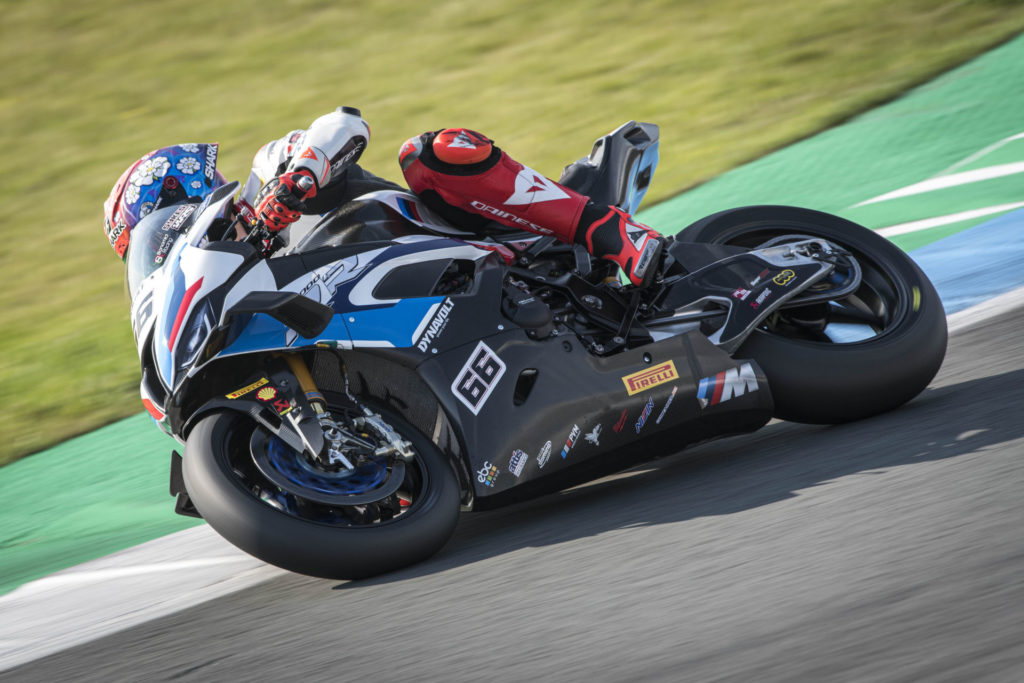 Tom Sykes, BMW Motorrad WorldSBK Team: "I am obviously very much looking forward to the new venture. I have been to the Czech Republic a number of times before but Most is a new circuit for myself and I believe for most of the WorldSBK paddock. This is going to be very interesting and hopefully now with our base set-up of the new BMW M 1000 RR we can have a strong start to the weekend and look to build on this in preparation for the races even if we only have a small amount of time on Friday to do so. The weekend will be a kind of an unpredictable one in terms of results because most of the teams are going there with zero information. I am looking forward to this new challenge."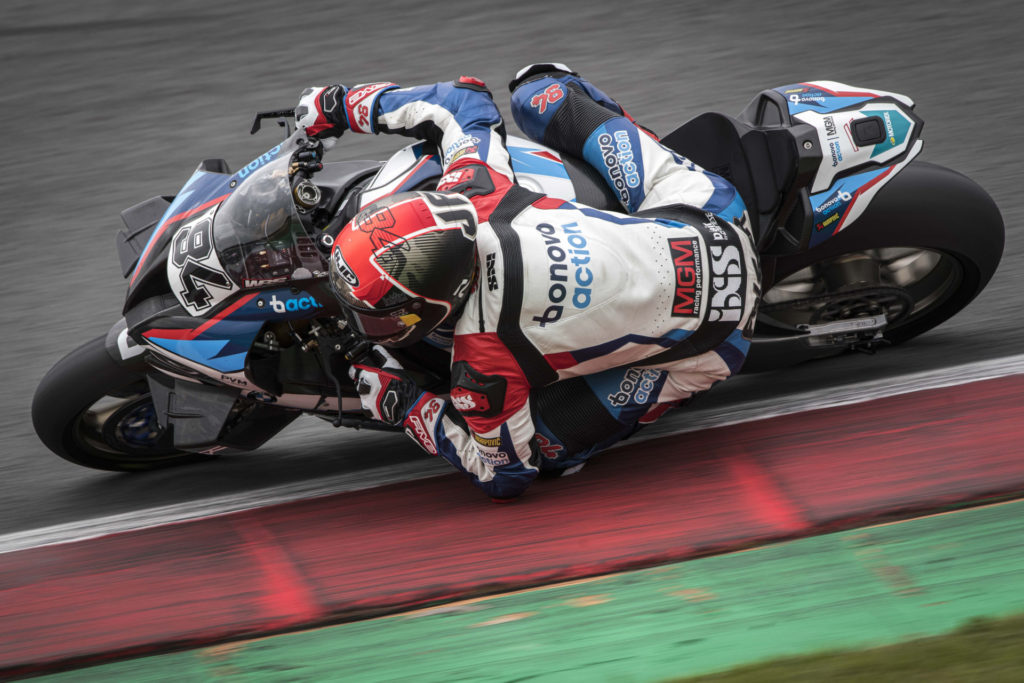 Jonas Folger, Bonovo MGM Racing: "I am really looking forward to Most after the race weekend in Assen was such a positive one – apart from the crash. We had really good pace there. We are now looking to continue at Most where we left off at Assen. The circuit is not far from me, so I can virtually call it a home race. I hope a lot of German fans make the trip. I am looking forward to WorldSBK's debut at Most. I can hardly wait."
More, from a press release issued by Aruba.it Racing Ducati:
The Autodrom Most (Czech Republic) to host a WorldSBK round for the first time in history

The sixth round of the 2021 WorldSBK season will take place in Czech Republic at the Autodrom Most, which will host a World Superbike Championship event for the first time ever.
The Aruba.it Racing – Ducati Team is already working to get ready for the race weekend: the aim is to return  to the top step of the podium,  after the three consecutive second places obtained by Scott Redding and Michael Rinaldi at the Dutch Round on the TT Circuit of Assen (Netherlands).
Scott Redding is third in the WorldSBK standings with 162 points, 81 less than championship leader Rea (Kawasaki).
After reaching the fifth place in the standings, Michael Rinaldi (111 points) will try to attack the fourth place of Lowes (Kawasaki, 127 points).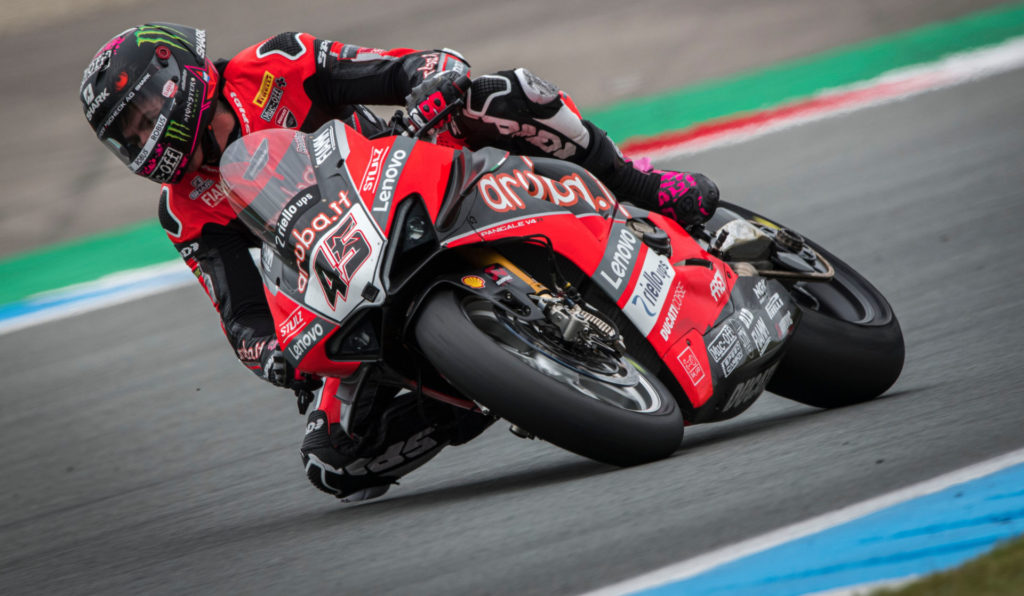 Scott Redding (Aruba.it Racing – Ducati #45)
"We had a day of practice day on this new circuit but riding a street bike is not particularly indicative other than to familiarize yourself with the layout of the track. At the same time I must admit that I really like riding on new circuits and I hope I can do well."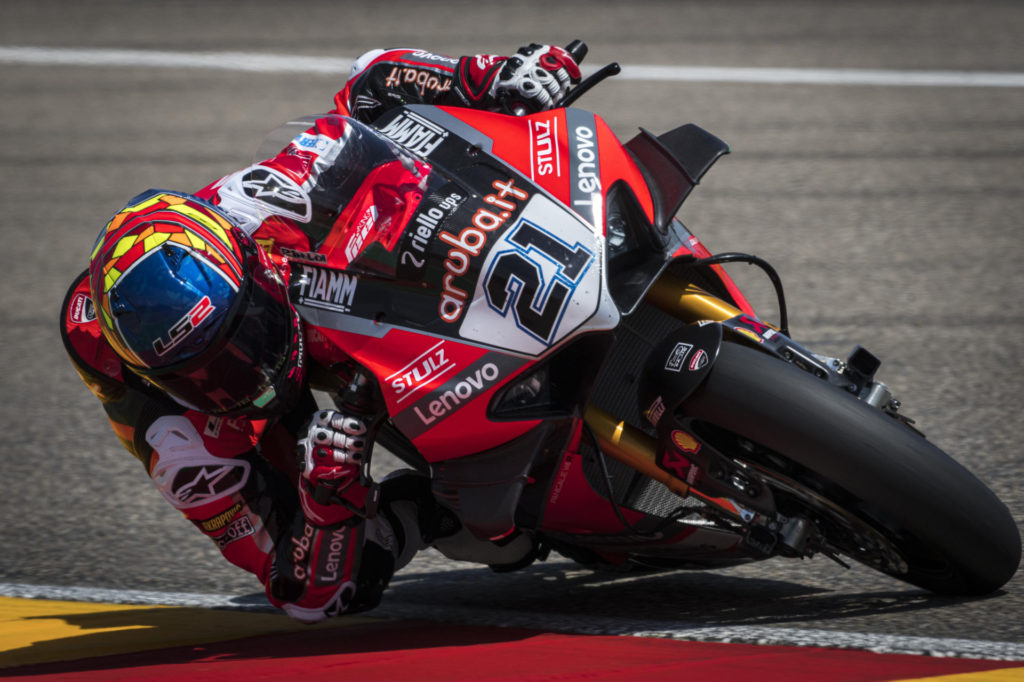 Michael Rinaldi (Aruba.it Racing – Ducati #21)
"Most is certainly a different track compared to the ones we  usually see on  the WorldSBK calendar. It will be important to understand the circuit as soon as possible and be competitive from the first round, hoping that the weather conditions will allow us to work with continuity.