The following article was originally featured in the January 2018 issue of Roadracing World & Motorcycle Technology magazine. To read more articles like this please subscribe to Roadracing World.
Where Are They Now: Wes Cooley
"If I Won, That Meant I'd Done The Best I Could…"
By Michael Gougis
Copyright 2018, Roadracing World Publishing, Inc.
The list of injuries Wes Cooley suffered in the Sears Point crash that essentially ended his AMA Pro racing career was horrifying: Neck broken in two places, two broken femurs, broken hip, broken back, broken fingers. So little strength in his hands that he couldn't zip up his own pants.
But what really hurt Cooley, two-time AMA Superbike Champion and two-time winner of the Suzuka 8-Hours, was the realization that he couldn't perform at the level he rode at before the 1985 crash, even after he had recovered enough to ride a racebike again.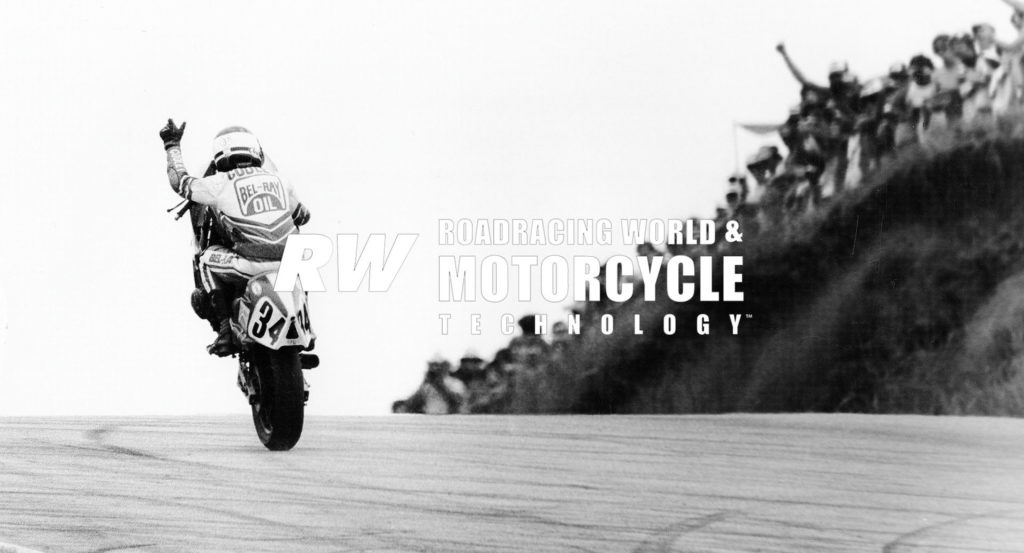 "I tried to go back, but it was so hard to do. I couldn't wrap my head around not being able to do it at the level that I had done it at. To me to sit and watch someone else do it, even on TV, was very difficult. It hurt," Cooley explains. "So I decided that the best way for Wes, so I could feel OK again, was that I had to leave."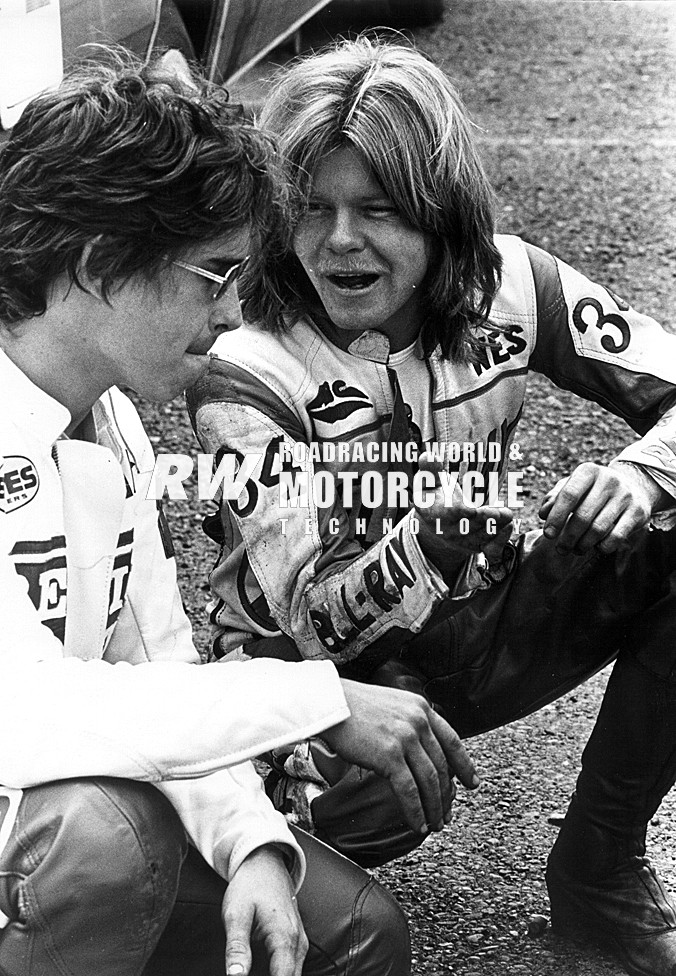 Now, after decades away from the sport, Cooley is back. He's spent the past 18 months appearing at races and motorcycling events, signing autographs, speaking to audiences and doing the occasional parade lap on the racetrack.
Today, it's not about how well Cooley can ride. It's that Cooley, a quiet, humble man in recent years, has finally realized that fans remember him, admire what he's done for the sport and want to meet the man who, in many ways, represents the origin of American Superbike racing.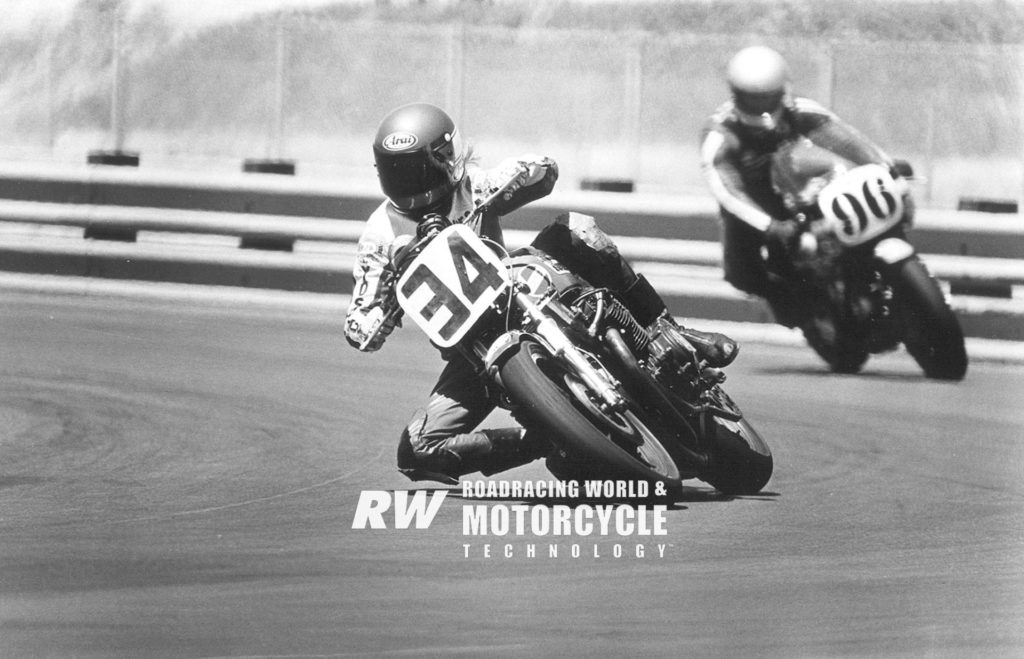 Born into a racing family, Cooley got his break with Yoshimura, racing Production-class machinery for the company, then switching to Superbike. He won the 1978 Suzuka 8-Hours with Mike Baldwin, won the 1979 AMA Superbike title, then won both of them in 1980. His style was wild and spectacular, and he worked tirelessly to meet and greet fans when the day's racing was done. His accomplishments, his style, and his approachability made him one of the icons of road racing.
Cooley knew that all three were critical to his success as a professional motorcycle road racer.
"Winning is everything. Finishing second is like kissing your sister – it doesn't count," Cooley says. "But in the long run, all the racers are promoting a product. If it's (Marc) Marquez, he's trying to sell Hondas.
"Winning is one way of doing that. But to me, another way of doing that was being sociable. You would walk away and say, 'Hey, I just talked to Wes Cooley, he rides a Suzuki, I'm going to try one of those bikes, or the helmet he uses, or whatever.' If they remembered me, they'd have a better chance of remembering the product. And that meant better sponsorship for me."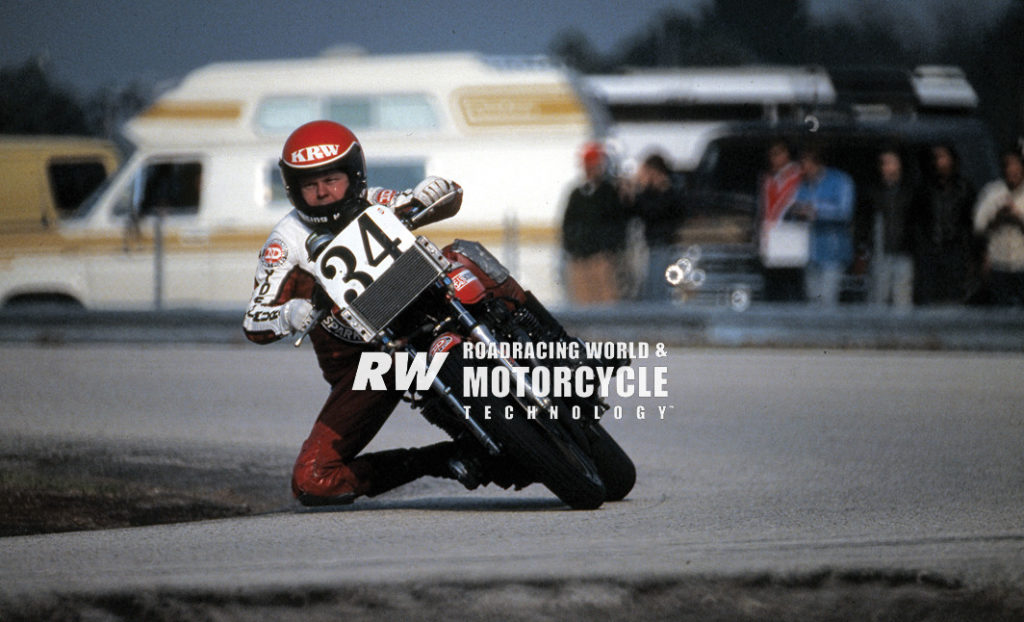 After that 1985 crash, Cooley attempted to race again – Mr. Editor Ulrich was one of those who provided a bike for him. But Cooley couldn't wrestle one of the evil-handling Superbikes of the day around like he used to. He instructed at the Team Hammer Advanced Riding School for a while, but slowly came to the realization that he needed to be away from motorcycles completely. Cooley tried riding on the street, but that was just more frustration.
"Going 40 or 50 mph on a motorcycle–that's not what you're supposed to do. You're supposed to be going 100 mph. I think street riding's great, but it wasn't for me," he says.
A pre-med student before he became a racer, Cooley went back to school and became a medical assistant and nurse's aide. He recognized that the price he paid as a road racer gave him a gift he could share with his patients.
"People coming in getting knees replaced, or who had broken their femurs or their shoulders, I could say, 'I can relate! I've had that happen to me! I know exactly what you're going through.' This was right up my alley, because I'd broken a lot of bones!" Cooley says. "Nobody wants to be in the hospital. But I could make them laugh, make them feel like someone understood what they were going through. It was good for them, and it was good for me."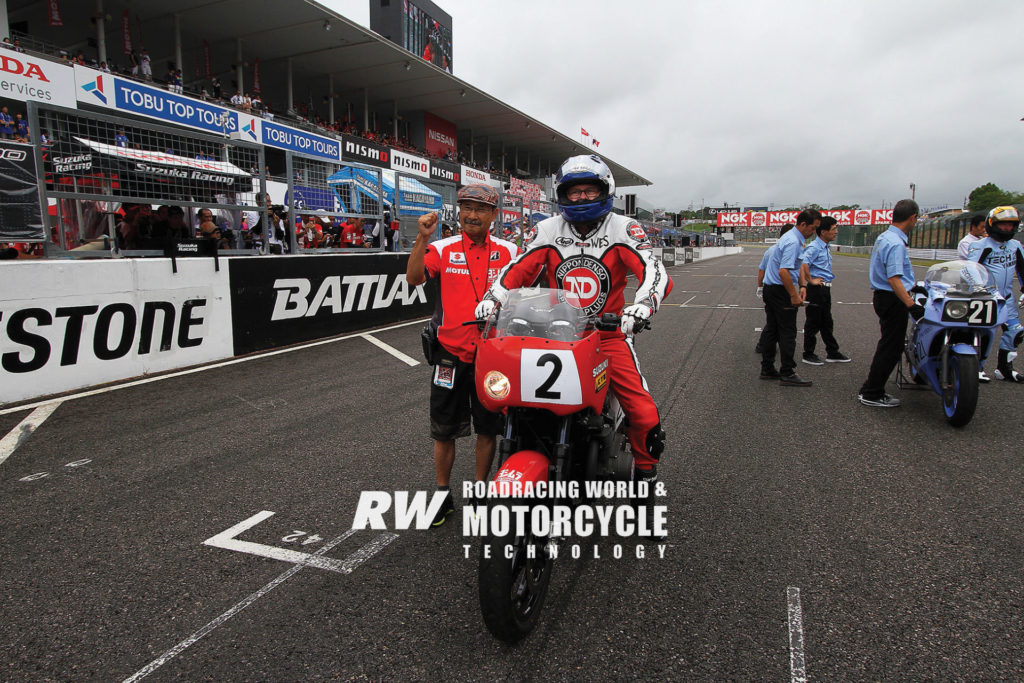 In 2016, Cooley was invited to make an appearance at Mazda Raceway Laguna Seca for the World Superbike and MotoAmerica event, but the plans fell through. Then he was invited to serve as Grand Marshall for the AMA Vintage Motorcycle Days event at Mid-Ohio Sports Car Course in July of that year. To sweeten the offer, collector Brian O'Shea offered to bring the 1980 Suzuki that Cooley had taken to the AMA Superbike title to the event and let Cooley ride it. "I'm still not very good with my hands, but I said I'd love to ride a couple of laps," Cooley says.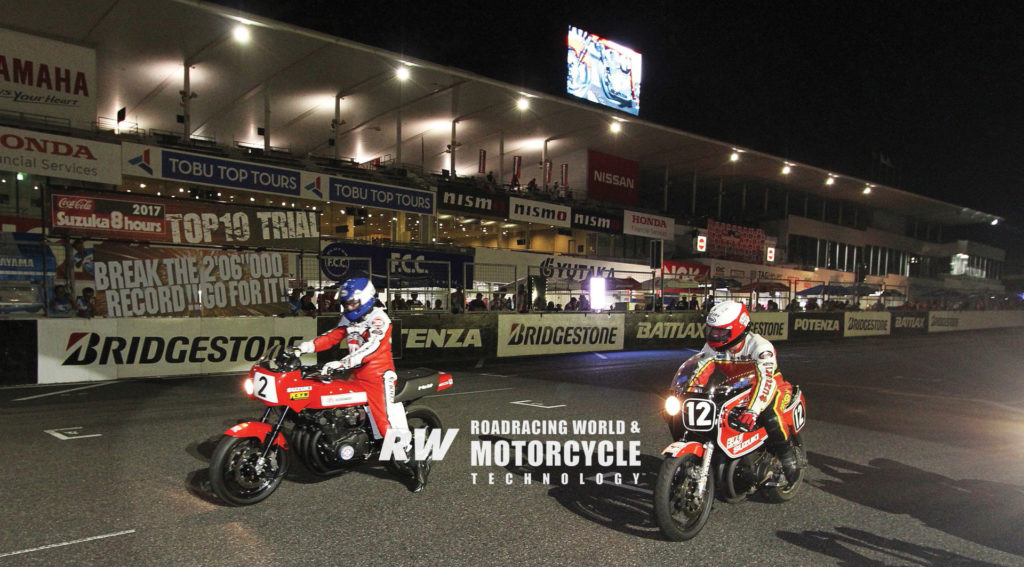 The response Cooley got was beyond what he imagined. Cooley signed autographs. Cooley shook hands. Cooley signed pieces of old Suzuki GS bikes that fans had brought to the event. Photos of him got thousands of "likes" from excited fans on Facebook. "I didn't realize that many people remembered who I was. I couldn't believe it. It has just snowballed," Cooley says.
Since then, he's gone back to Suzuka to appear at the 40th anniversary of the event; served as Grand Marshall of an AHRMA event at Willow Springs; and has a series of appearances set for the future. He's retired from his medical career, and is just enjoying re-immersing himself in the world of motorcycling and racing and saying "yes" to invitations to events: "I got my helmet. I got my leathers. I got my boots, I got my gloves–I'm ready!" Cooley laughs.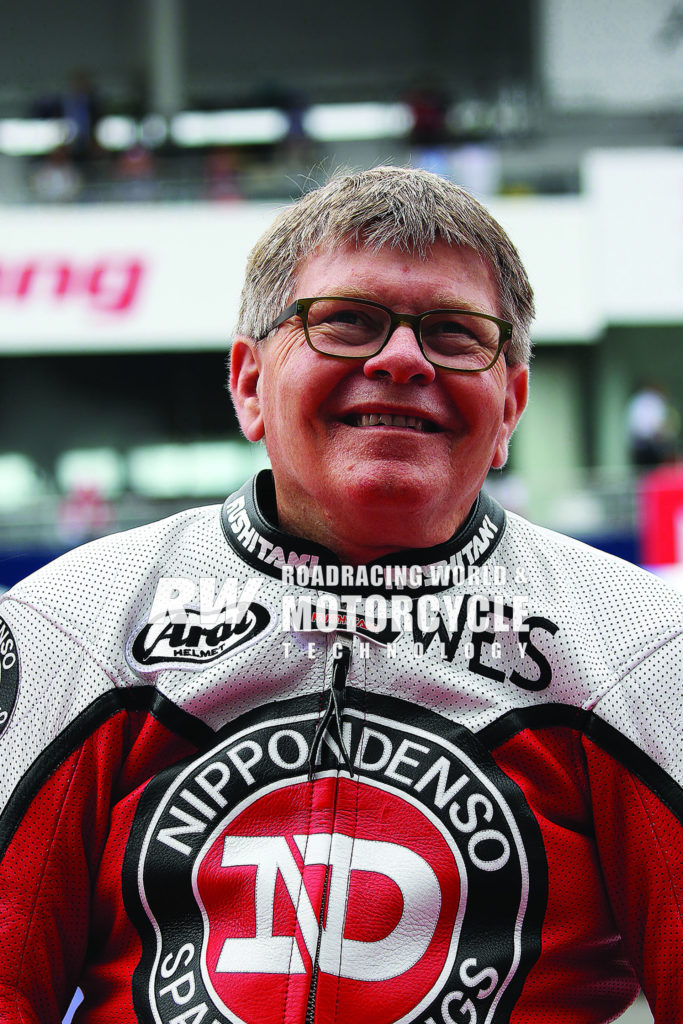 "It's humbling. I just happened to do something that I excelled at. I just did something that was very, very pleasurable. Winning a race to me–the only thing it meant was that I was the best that day. It was a competition with myself to do the best I could. If I won, that meant I'd done the best I could on that day. When I found that everyone was calling these blue-and-white Suzuki GS1000s 'Wes Cooley replicas,' I was shocked! I was honored! It's very cool, and I get to experience this…"