FIRST PERSON/OPINION:
By David Swarts
Editorial Note: This post is meant to help racing fans who may not be riding the leading edge of technology. Which means they may not see this on the internet. So, please share this post and information with anybody you think may benefit from it.
It may seem like a difficult time for those trying to watch motorcycle road racing on their TV. Different series are shown on different networks, some live, some tape-delayed, and some not at all. But the truth is there has never been a better time to be a fan of motorcycle road racing, thanks to streaming video.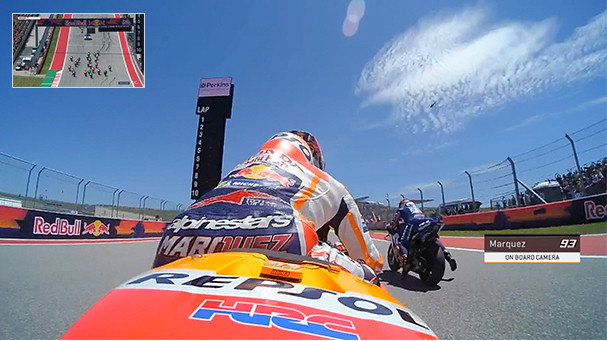 Yes, MotoAmerica can still be watched on TV networks like FOX Sports and MAVTV and MotoGP and World Superbike races can been seen on NBC Sports Network – for now – using a regular television receiving programming via a relatively basic cable or dish setup. Compared to streaming video, however, watching motorcycle racing over cable or dish is like trying to ride a motorcycle that only runs when it wants to, only on certain roads, with no way of fixing it – at least not until your contract expires.
Sometimes broadcast times change, or races switch between networks at the last minute, or the races get pre-empted by coverage of some other sport, or a race runs late due to a red flag and you don't get to see the finish because the network cuts to the next scheduled program. It can be very frustrating.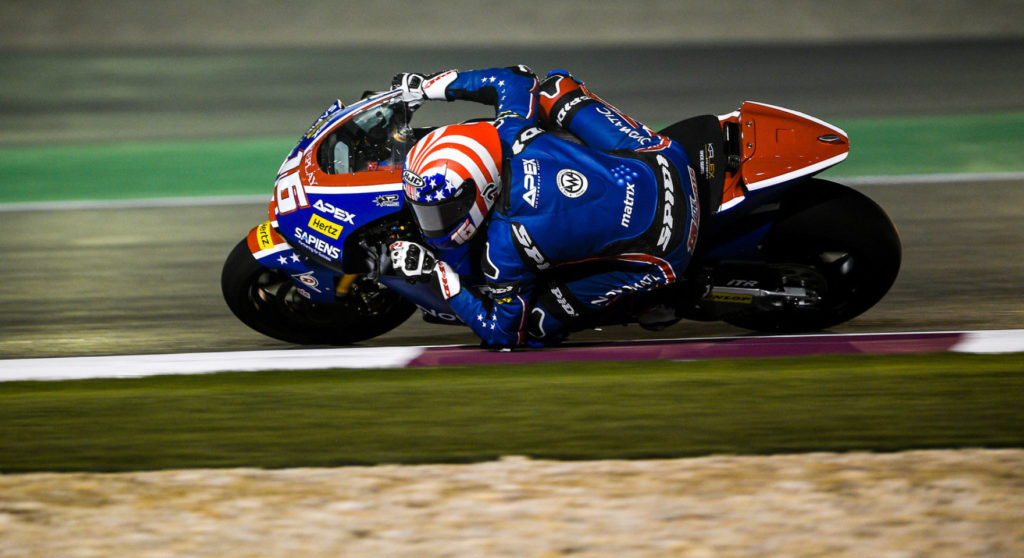 And that's not to mention that all of the races (or classes) in a series are not always televised, live or tape-delayed. Anyone who has tried to watch World Superbike or the Moto2 World Championship lately knows what I'm talking about.
This is why making the investment in time, energy, and a few pieces of technology to switch over to streaming video is worth it and may even save money in the end.
Watching races via streaming video requires three things: A subscription to the streaming service of your choice, an internet connection, and a device that's connected to the internet to watch it on.
Subscriptions:
MotoAmerica, MotoGP, and World Superbike all offer streaming video subscriptions.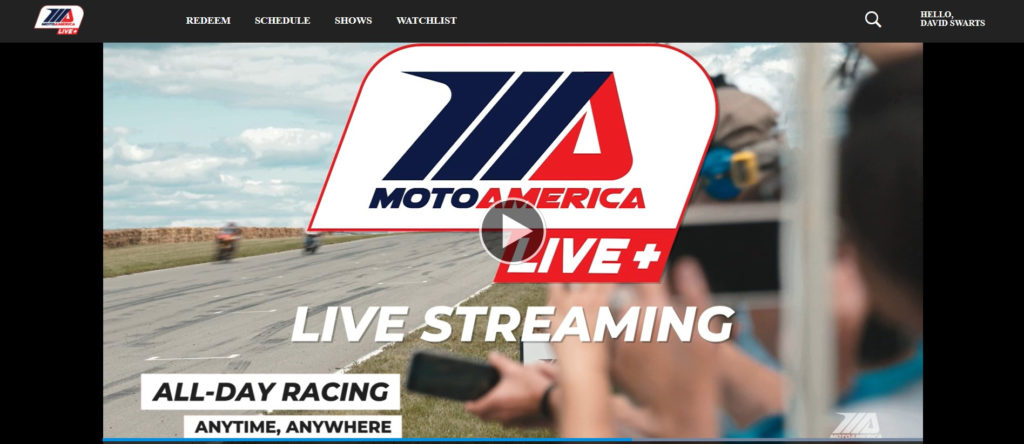 You can currently purchase an annual MotoAmerica Live+ subscription for $74.99, or you can purchase the streaming video service for $9.99 per event. MotoAmerica currently has nine events scheduled in 2021, but the subscription allows you to watch all previous MotoAmerica races and feature content as well.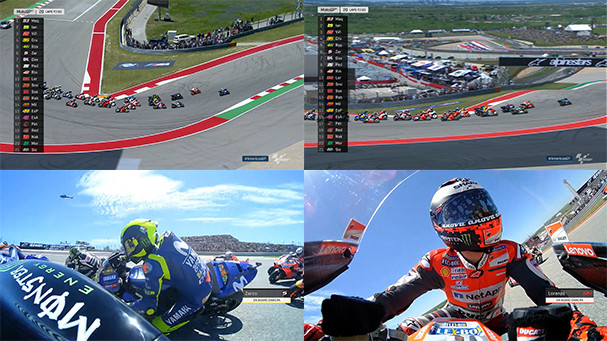 MotoGP offers its Video Pass for an annual fee of $166.87 (139.99€), which runs from now until the first race of 2022, or for a monthly fee of $35.75 (29.99€). And again, the subscription allows you to watch all classes, meaning this may be the only way you can watch Americans Cameron Beaubier and Joe Roberts racing in Moto2. The MotoGP Video Pass also gives you access to tons of cool features, like multi-screen views, plus all of MotoGP's archived content dating back to 1992. Care to watch a Wayne Rainey vs. Kevin Schwantz battle?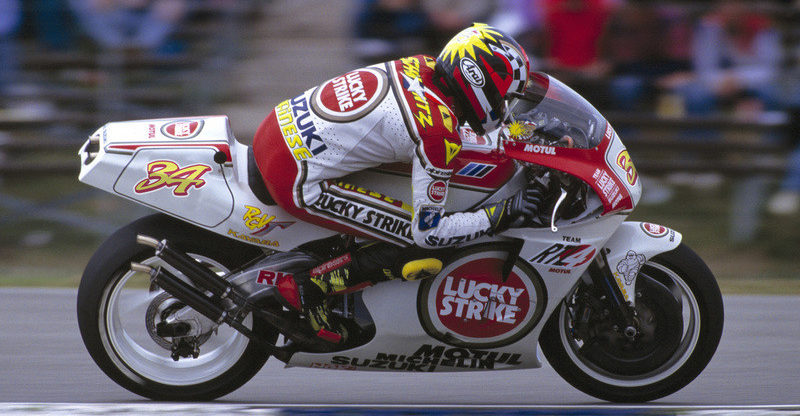 The World Superbike Video Pass is available only as an annual pass, currently priced at $83.30 (69.90€) and that includes video race reviews back to 2006 and video season reviews back to 1993. If you're a fan of American Garrett Gerloff this is your best way to follow him, because in 2020 NBC Sports Network didn't show all the World Superbike races.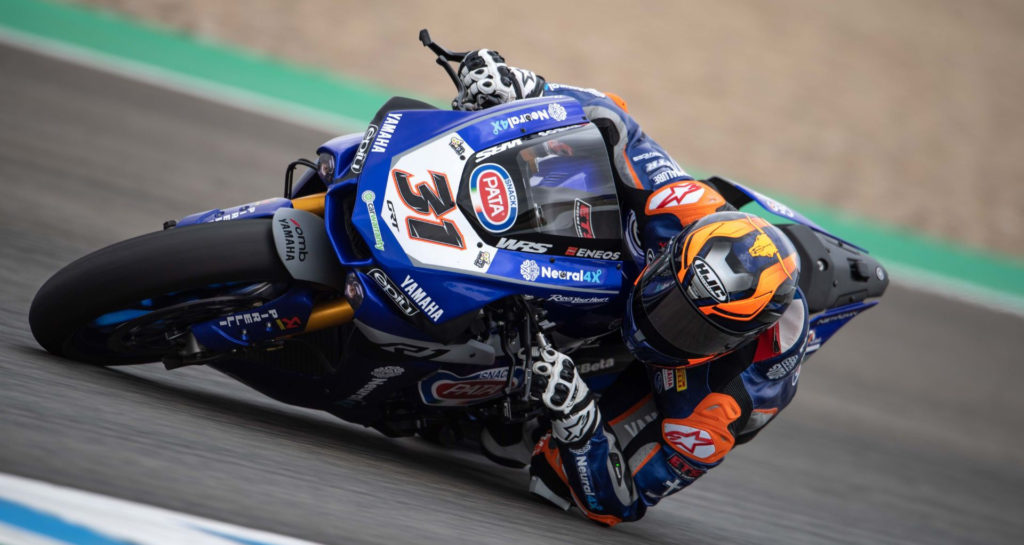 Internet Connection:
Internet service is required to use live streaming. One way to find out what service is available and works well in your area is to ask your neighbors what service provider they have, and how they signed up.
When you sign up for internet service make sure to get a wireless router or hub from the internet service provider so the internet signal is projected throughout your house and accessible by your devices (smart phone, tablet, laptop computer, smart TV, etc.) without cords.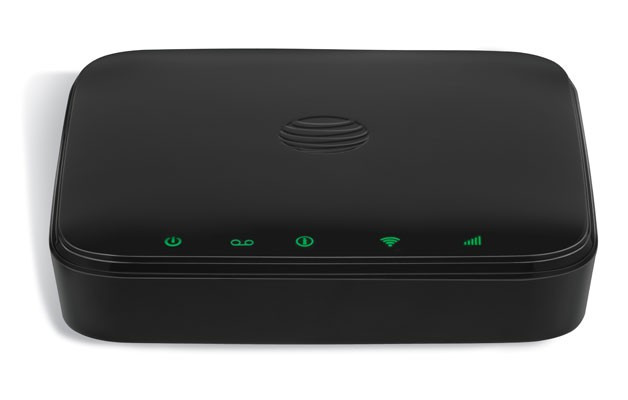 The faster the connection speed, the better for smooth-running video without interruption. If you already have wireless internet service and you need more powerful service to accommodate streaming video, your service provider may be able to turn up your speed remotely, for a fee.
When you're having new internet service installed, the technician may help you get one or more of your devices connected to your new wireless internet service, so don't hesitate to ask for help.
Whether you do or do not have internet service in your home, you probably can watch streaming race videos right now on your smart phone (a phone with a touch screen instead of buttons, like an Apple iPhone), which is likely already connected to the internet via its cellular signal. All cellular signals around the country are not equal and your results may vary, but if you have a relatively new smart phone and are relatively close to a sizeable city you should be able to stream race videos on your phone.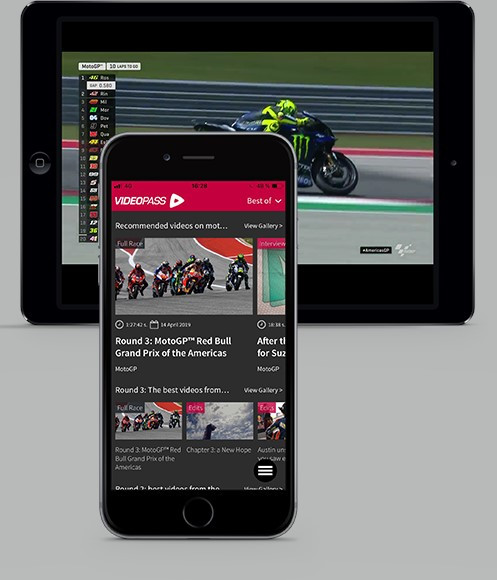 You may also be able to use the mobile hot spot feature on your smart phone to project a wireless internet signal that can be used by a tablet, laptop computer, or "smart" TV to connect to the internet and stream video of races.
Viewing Devices:
We've covered how to watch streaming video on a smart phone, tablet, or computer, so now let's focus on how to watch streaming video on your TV. This is an overview and not a step-by-step how-to, but it's really not that difficult. It's not like rebuilding an engine. You're not going to blow up your TV if you get it wrong.
Hopefully, you already have a "smart" TV. A smart TV can, among other things, connect directly to a wireless internet signal. Which means you can use your TV screen and TV remote to find your video streaming provider, log into your subscription, and start streaming race action live or on-demand, i.e. whenever you want.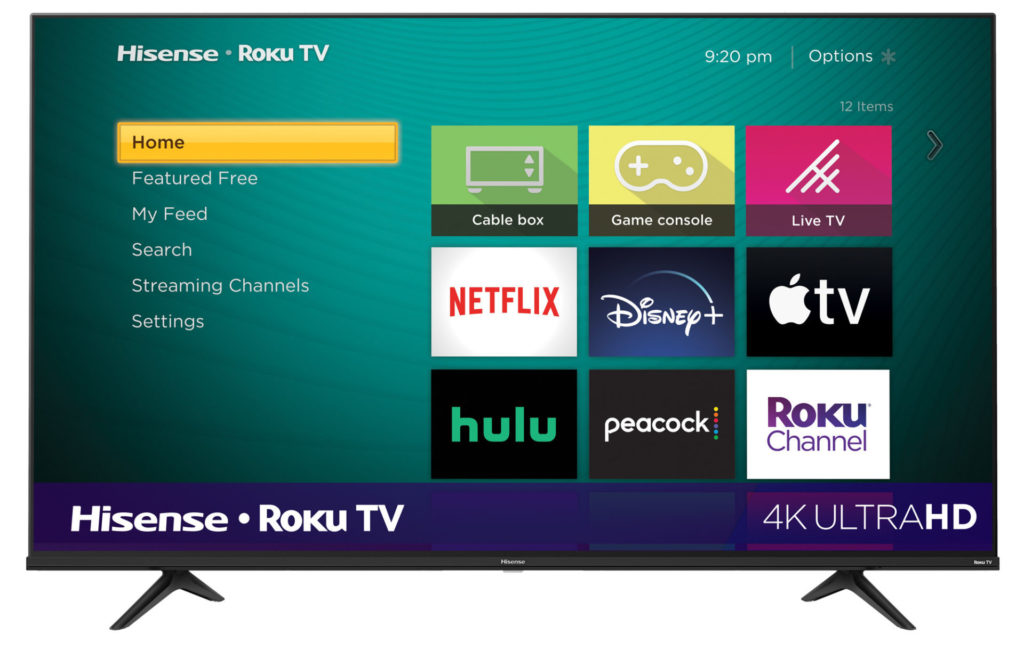 If you do not have a smart TV, you can still connect a regular TV to your wireless internet signal by using a video game console like a Microsoft Xbox or Sony PlayStation connected to your TV.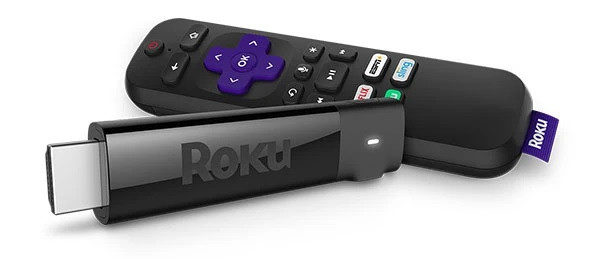 Another way to connect a standard TV (albeit one with a USB or HDMI plug-in) to a wireless internet signal and your streaming video subscription is to use a streaming video player like an Amazon Fire, Apple TV, Google Chromecast, Roku TV, or similar device. These devices are available for purchase online and at big box stores for as little as $29. Once you plug the device into your TV and connect it to the internet, you'll have to do a little browsing on the device to find your video streaming subscription service, but again, you're not going to blow anything up.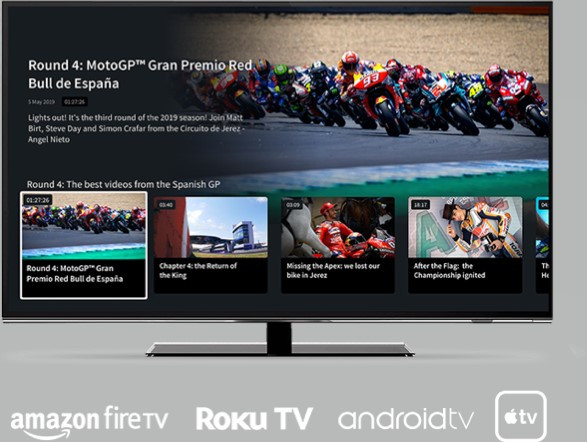 You can also log into your video streaming service on your laptop computer and then connect the laptop to your TV via a USB or HDMI cable and then use your TV simply as a larger computer screen.
And depending on the capabilities of your devices, you may also be able to wirelessly "cast" the streaming video from your smart phone or laptop computer onto your TV screen, but this may be a bit advanced for beginners.
But for beginners, once you get set up watching motorcycle road racing on your TV via streaming video, you will probably start watching all of your TV programming via streaming video, and it will change your world. Streaming video players come with some free channels and big packages of channels cost as little as $35 a month. Then you can add individual channels, rent movies on demand, and still have access to your local TV news and sports channels with the right service provider.
And the best part about streaming video is there are usually no contracts. You can usually start, stop, and restart subscriptions and programming packages whenever you want, 24 hours a day, right on your device screen without even talking to a human.
This is known as "cutting the cord."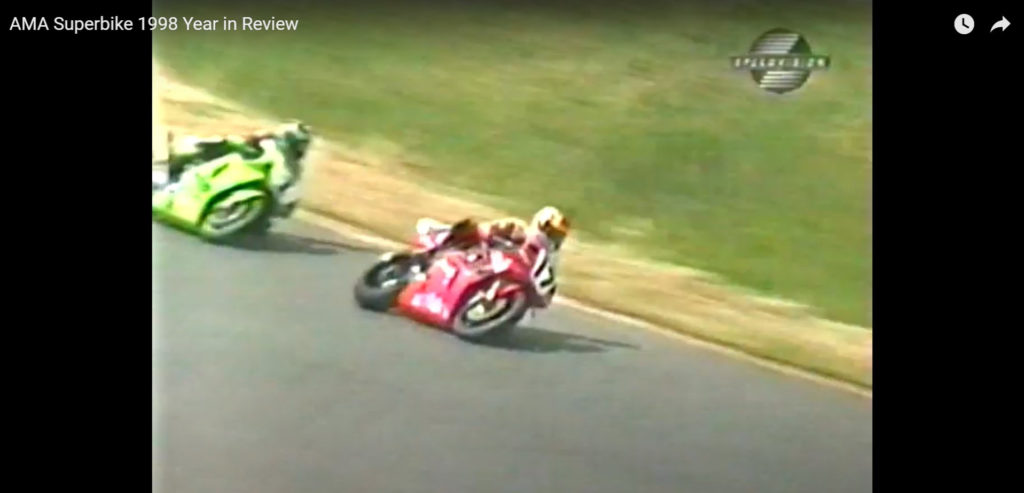 Some fans lament about how difficult it is now to watch motorcycle road racing on TV and how good it was back in the day when we watched motorcycle racing on channels like Speedvision or Prime. Well, I'm old enough to remember those days, and I don't remember them fondly.
I remember having to stay up until 2:00 a.m. sometimes to watch the first airing of a motorcycle race that happened days if not weeks earlier. And if I didn't want to stay up all night, I had to try to program my VCR (Video Cassette Recorder, for you younger folks) to record the race, hope I got it right, and hope I didn't record over another race that I wanted to watch.
Yeah, I remember those so-called good ol' days, and now that I watch motorcycle road racing via high-definition streaming video, they don't seem as great as some people think they were. Now is the golden age of watching motorcycle road racing on TV thanks to streaming video services!
Update: And it's not too late to watch a recording of the 79th Daytona 200, which ran March 13, at Daytona International Speedway. The only way to watch this race is via streaming video using the TrackPass on NBC Sports Gold. You can sign up for one month of the track pass for just $1.99, watch the race, and cancel your subscription. Or you can continue paying, keep your subscription, and watch all of the 2021 American Flat Track races, among other things. You can sign up for the TrackPass on NBC Sports Gold HERE.