Motorcycle track day and riding school operators are experiencing strong demand, as racetracks around the United States have begun to open, but they're also experiencing challenges.
"It's been really good," Sarah Domingo, co-owner of California-based Let's Ride Track Days, told Roadracingworld.com. "We've had lots of sellouts, very few cancellations, long waiting lists. Everyone has been very enthusiastic and very compliant with the extra health and safety measures we've asked them to follow. Everyone wears a facial covering when they're not in their helmet and not in their own pit area. Yeah, it's been really good."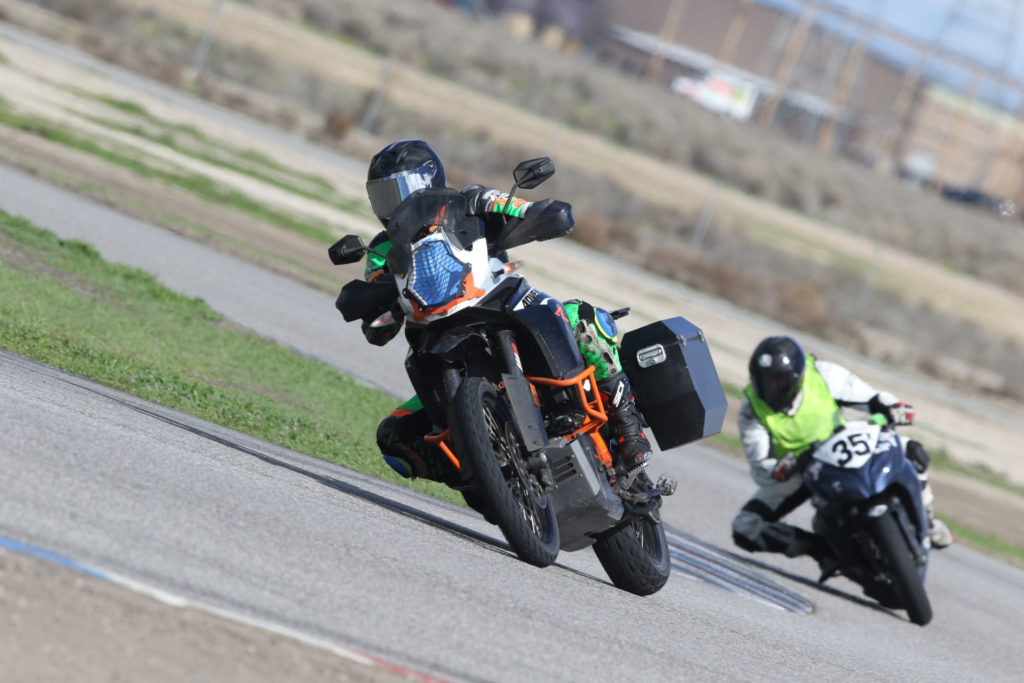 "We've done a few events, and it's been interesting," said Ken Hill, a partner with Track Time track days based in the Pacific Northwest. "We were sold out for the first event, and then the third and fourth events were 70-80% sold out, and our next events aren't sold out yet but they're pretty close."
And that's without a significant portion of Track Time's market, Canadians, who currently cannot cross the border into Washington state due to COVID-19 travel restrictions.
"I would say 40-50% of our business is Canadians, and the fact that the border is closed has hurt us," said Hill. "But if you look at 40-50% of our business is Canadians and we're 70-80% sold out, it's actually not too bad. If you look at it that way we are getting more U.S.-based clients."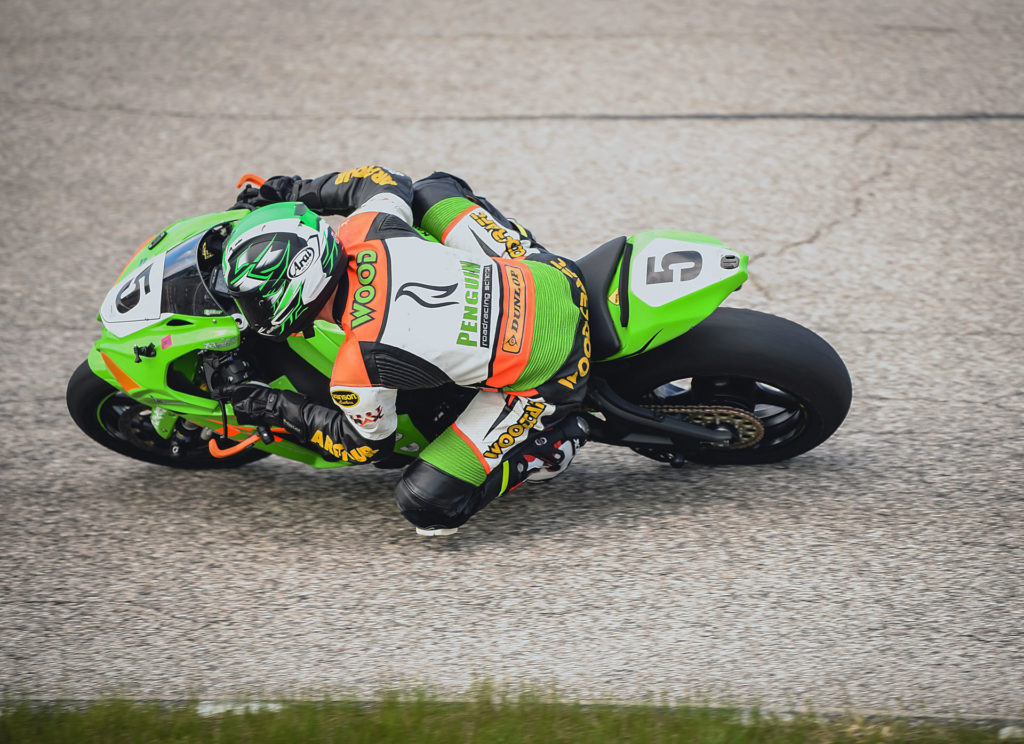 "As far as demand goes, there's a huge pent-up demand to get on the racetrack and ride right now," said Eric Wood, head instructor at Penguin Racing School, which operates in the northeastern U.S. "Our guys are anxious to ride and at the event that we put on recently [at Thompson Speedway, in Thompson, Connecticut] there was an overwhelming sense of we're willing to do whatever it takes so we can get out there and ride. The guys and girls who do this truly love the sport. If that means they have to make a little sacrifice and stay separated a little bit and wear a mask from time to time that's a sacrifice they are willing to make.
"We had a really successful day. We sold it out. We didn't go crazy because for multiple different reasons I'd rather have 80 or 90 happy customers than 150 customers that are unhappy with the track conditions and the crowdedness and the inability to distance because we've got them packed in there like sardines.
"For our upcoming events we have coming up [at New Hampshire Motor Speedway] in New Hampshire, we've had to make a bunch of different plans. We've taken our usual classrooms and cut that class size to less than half, so we have at maximum 10-12 people inside the classroom.
"We're going to do a lot more outdoor instruction. We're going to do a lot more on-track kind of stuff, drills, and that type of thing. To be honest with you, the curriculum we came up with and the ideas that we tried during our last event went over really, really well."
"Demand is strong," said Chip Spalding, Business Development Manager for Yamaha Champions Riding School, a school that operates at several venues across the country. "People want to come out and ride. Like we've seen in other parts of the motorcycle industry, COVID has removed a lot of the other activities that people were doing and spending their money on that involved being around lots of people, so they've gravitated towards things [where] they didn't have to spend a lot of time around people. So they bought motorcycles and did motorcycle stuff, which is great for the motorcycle industry."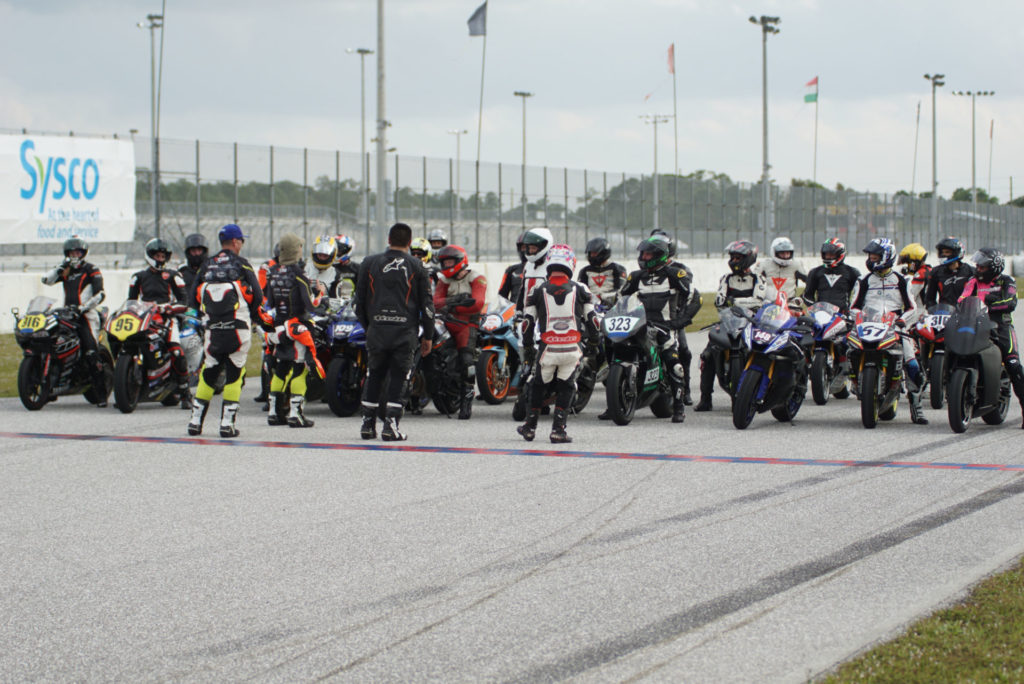 But for California Superbike School, one of the oldest and largest motorcycle riding schools, which tours worldwide, the strong current demand may not be enough to make up for the loss of so many events earlier this year.
"Demand seems to be pretty good, but I don't think we're out of the woods yet," said Dylan Code, lead instructor and son of California Superbike School founder Keith Code. "We have overhead. We have 23 paid staff at every event. We have two semi-trailers. We have permanent staff that work every day all year long. So, when we cancel an event or have someone drop out of a two-day camp it hurts. Then somebody says 'I can't go because I have COVID,' what are you going to say? You just have to take it on the chin."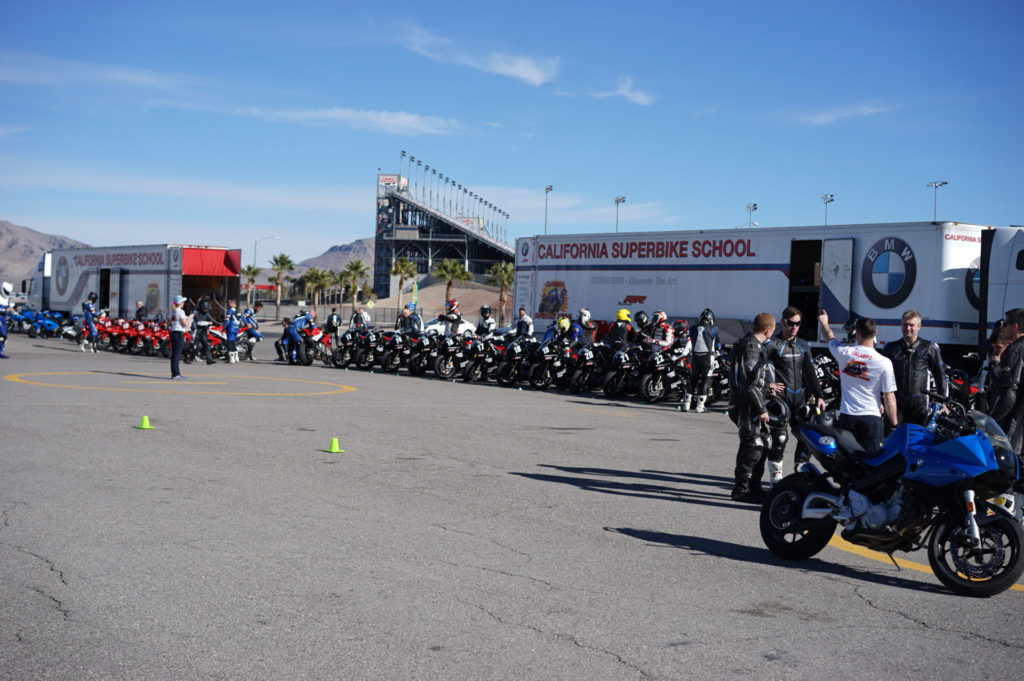 Everyone we interviewed for this article talked about the challenge of constantly working with racetrack staff and monitoring ever-evolving local guidelines to develop health and safety plans for their events. And for those who run events at multiple venues, those challenges are multiplied.
All parties also mentioned that nearly all of their participants were more than willing to abide by health and social distancing requests in order to ride.
But Dustin Coyner, owner of California-based track day operator TrackDaz, offered a story of just how quickly things can turn bad if participants don't take the health and safety protocols seriously.
"It seems like when people found out they could sign up and ride again it kind of opened the floodgates. It's been insane, record attendance at every event with a waiting list, that kind of thing," Coyner told Roadracingworld.com. "Then Laguna Seca shut us down at 3:00 p.m. last Friday [June 26].
"In the morning, they [Laguna Seca] had staff roaming the pits, and then they stopped patrolling because it seemed like everybody was being compliant and wearing their masks. They wanted everyone to wear masks even when they were alone in their own pit area.
"Then right before 3:00 p.m. I was talking to the track supervisor guy. I was like, 'Hey, how's everything going?' And he's like, 'Oh, yeah. You guys are doing a good job. I'm roaming the pits. Everyone's pretty much wearing a mask.' I'm like, 'OK, cool!'
"Then, I guess the big boss must have driven through and watched people putting their masks on as they saw him driving up and then in his rearview mirror he watched them take their masks back off. He got back to his office, was super pissed off, and cancelled our event. It's some crazy shit. It was quite a shock to get the plug pulled on our event.
"We're going back to Laguna in a couple of weeks, and we're going to have [our own] mask nazi rolling through the pits going, 'Dude, put your mask on!' Either it's that or, 'Put your mask on or we'll kick you out so we can keep riding.'"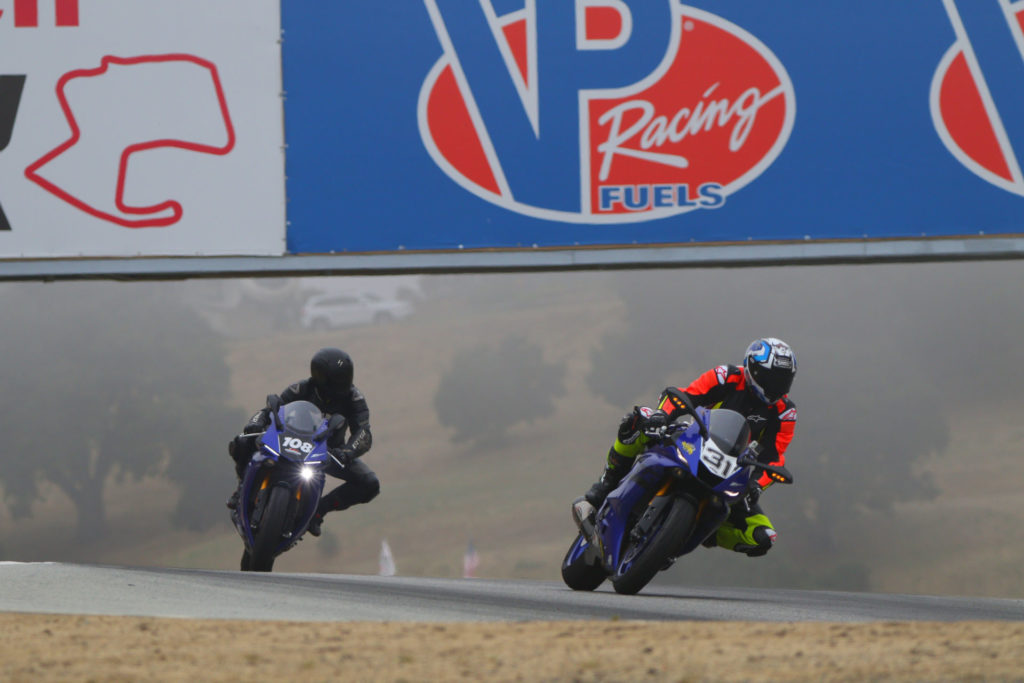 Because it's difficult to accurately predict what will happen with the COVID-19 outbreak in the U.S. or the efforts that will be taken to combat its spread by local, state, and federal authorities, it's also difficult to predict what will happen in the motorcycle track day and riding school market. But for now, racetracks are reopening, demand for track time is strong, and participants for the most part are willing to abide by whatever measures are necessary to enjoy that track time.