By Michael Gougis
Longtime racing chaplain Raymond Rizzo, a regular at AMA Pro Flat Track, ASRA/CCS and AMA/MotoAmerica races, wants to bring a physical presence to the racing paddock. His dream is a tractor-trailer that will serve as a sanctuary–neutral territory, if you will, in an environment of competition.
"I do everything that a pastor would do at a local church, but I don't have a building," Rizzo says. "The front (of the rig) would be home, in the back would be all of the tools I need to serve the community. And when we park it, we'd deploy the canopy, and it would be a space for the community."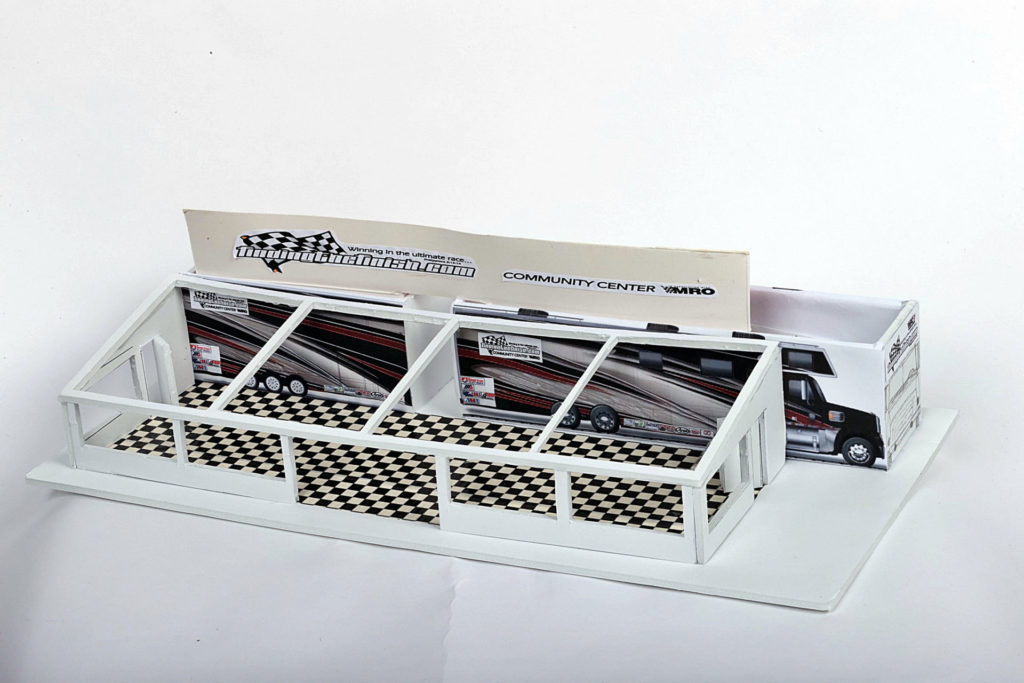 Rizzo, of Franklin, Tennessee, began serving in the motorsports field in 2005, when he was asked to do the invocation at a stock car race at Nashville Fairgrounds Speedway.
"I did the invocation standing there, and it was like the beginning of a Disney movie, where the birds wrap ribbons around the fence posts, and I heard God say, 'This is what I want you to do,'" Rizzo says.
Through his contact with the Christian-based Motor Racing Outreach, Rizzo was put in touch with the ASRA/CCS series, and attended his first event at Daytona in 2007. It was his first motorcycle event as well, and as he recalls, "I didn't know anything about motorcycles. That was my first view of motorcycles. I said, 'Lord, if you want me to do this, I'm in.'"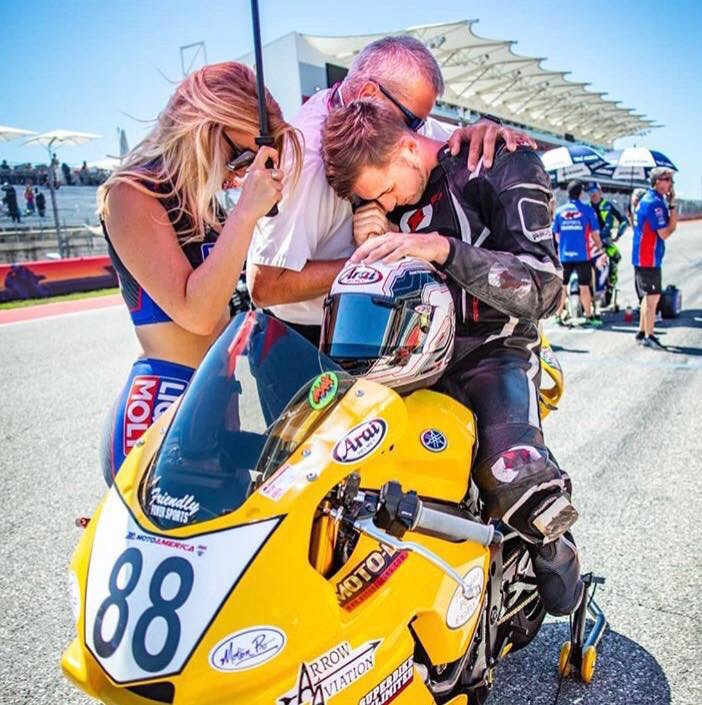 Since then, Rizzo has become the Lead Chaplain for AMA Pro Road Racing and serves in the same role for ASRA/CCS, as well as ministering at MotoAmerica races.
Rizzo hopes to raise enough in donations to purchase and operate the stacker tractor-trailer. His first mobile center, a standard RV, simply wore out under the 50,000 miles Rizzo drove every year. The new one would be called by the same name as the project to fund it–Finding The Finish 2.0.
The vehicle and its deployed canopy would serve as a gathering spot for the public, as well as a location for recovering program meetings and a space for service groups like the Christian Motorcyclists Association, Rizzo says.
For more information, text FTFCC to 71777 for a link to Rizzo's fundraising page.