Walt "Wally" Schaefer, 76, died from cancer peacefully at his home in Egypt, Alabama surrounded by family on May 29, 2023.  He was a long-time fixture in the racing community as a great friend, a competitive racer, and as a racing tire distributor.
He was born in Cleveland, Ohio, on May 12, 1947, before moving to Gadsden, Alabama six months later.  He served in Vietnam in the Navy, running hundreds of combat missions up the rivers on a PBR earning a Navy Commendation Medal For Valor in Combat for meritorious service.
"We'd be shooting at each other at night, and drinking in the bars together during the day," Walt once reflected on his experience with the Viet Cong.
Upon returning to the USA he began racing motorcycles on Yamahas, Triumphs, and Harley-Davidsons.  His passion for the sport became a career when in 1976 he began distributing Michelin racing motorcycle tires.  He could often be spotted at the tracks of the Southeast, sometime accompanied by one or both of his daughters Lauren and Katie, good naturedly mounting tires and giving set up advice until his retirement in 2015.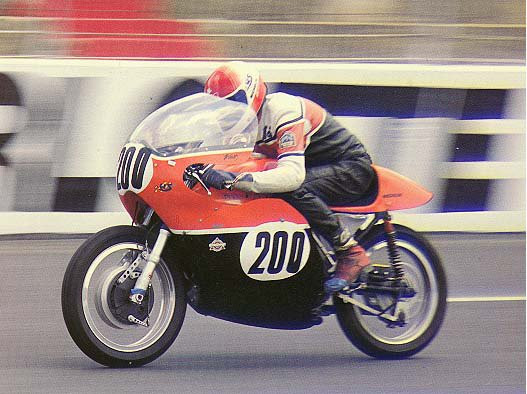 He was a talented guitar player who collaborated with other racers in a blues band and his love for music took him on treasured trips to Spain with his family to help develop his flamenco playing skills.  He also enjoyed long journeys to the American West to explore and fish for trout, and he built his own drift boat from scratch and relished performing stunts in his aerobatic biplane.
He was pre-deceased by Dorinda Schaefer in 2016 and is survived by his daughters Lauren and Katie and late-life partner Della Bluemly.
Requiescat in pace.