The tall, yellow curbs recently installed in the chicane on the back straightaway of the infield road course at Daytona International Speedway (DIS) for this coming weekend's NASCAR road races will not be used for the upcoming Daytona 200 and ASRA/CCS races, according to ASRA/CCS.
The "turtle" curbs, as some are calling them, were installed to keep four-wheel race vehicles from straight-lining the course, dropping tires off the pavement, and sending dirt and debris onto the track and the windshields of other cars and trucks, according to numerous media reports.
Martin Truex Jr. crashed out of the lead of the Busch Clash NASCAR road race February 9 at DIS when he said he hit dirt and mud on the track in the chicane.
"Andrew Gurtis (DIS Vice President of Operations) called me right away," ASRA President Kevin Elliott told Roadracingworld.com Friday, "because he knew those new curbs would not work for motorcycles. So, we started working on solutions."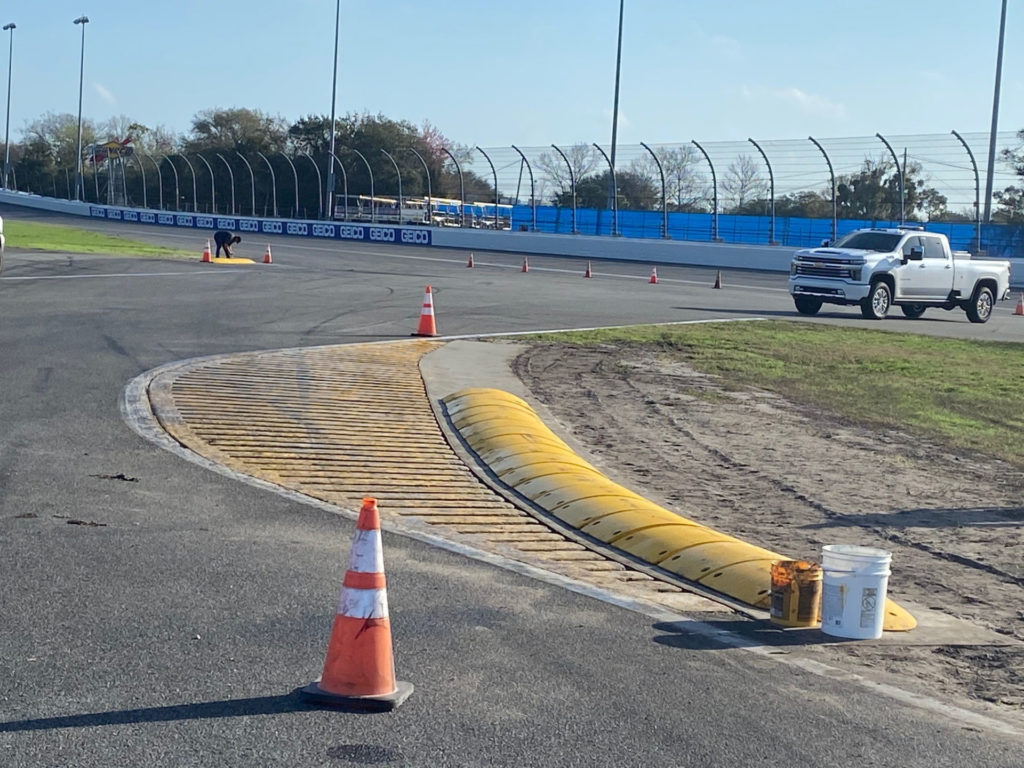 Gurtis is also the person who approved the application of anti-slip paint on the DIS infield road course after Valentin Debise touched a painted line and suffered a huge highside crash while leading the 2018 Daytona 200.
According to Elliott, DIS will remove the "turtle" curbs after the cars are done using the road course and they will be replaced with FIA-approved curbs. The FIA curbs will have a more gradual taper and be less of a hazard for riders who encounter them during a crash while still preventing advantages from being gained by riding over them, said Elliott.